Website

www.laurikarauch.com







Born

1 November 1950 (age 65)

Cape Town

(

1950-11-01

)

Albums

Grootste Treffers, Volume 1

Education

Hoerskool Jan van Riebeeck, Stellenbosch University

Similar People
Laurika rauch sing vir mannetjies roux
Laurika Rauch (born 1 November 1950 in Cape Town) is a South African singer who performs in both Afrikaans and English. She had a hit single in 1979 with Kinders van die Wind (Children of the Wind), written by Koos du Plessis. The song featured prominently in the Afrikaans television series "Phoenix & Kie" in the late seventies.
Contents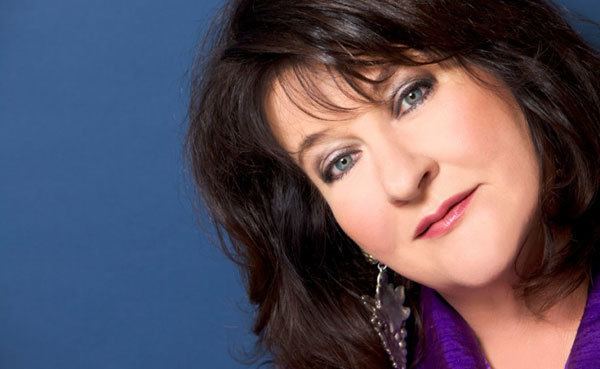 Top Tracks - Laurika Rauch
Early life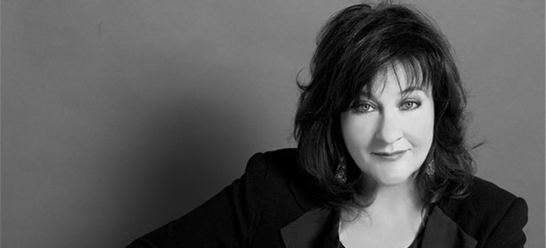 Laurika Rauch was born on 1 November 1950 in Cape Town, as the youngest child of Fritz and Rina Rauch. She has a sister, Ingrid, and a brother, Johan. Her father was public relations manager of Old Mutual and her mother a trained social worker who later became editor of Die Huisvrou, a women's journal.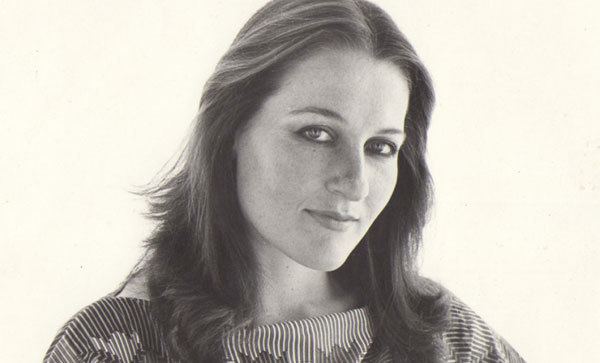 Rauch took piano lessons from the age of five and sang in a children's choir, called 'Oom Hannes Uys se Kindersangkring', for ten years. She also practised acting / speech, mimicry and elocution. She matriculated from Jan van Riebeeck High School in Cape Town. Other well known figures in the music industry who were also alumni of this school are Randall Wicomb and Johan Stemmet.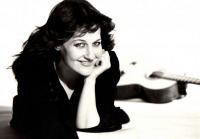 After school she studied drama at the University of Stellenbosch.
Early career and 'Kinders van die wind'
After obtaining her drama degree in 1972, she lectured Afrikaans at the Roggebaai Training College. At the end of 1974 she traded the Cape for Gauteng (the then Transvaal) and from 1975 to 1976 worked as an actress with 'Pact Playwork' under Robin Malan. It was part of the curriculum of that time that prescribed work for school children be performed and two teams of actors travelled from school to school to act out the prescribed works.
At the end of her two-year contract, she took up part-time teaching by day and waitressing by night. It was during one of these evenings that she served Katinka Heyns and Chris Barnard at the restaurant at which she worked. At the time Heyns was working as the director of a TV series 'Phoenix & Kie' (with Barnard as script writer). Jana Cilliers played the role of a cabaret singer in this series. At a stage, Cilliers suggested that Heyns hire Rauch to sing for her and Rauch became Cilliers' "ghost" singing voice. The songs of the songwriter Koos du Plessis were used in the soundtrack of the series and her version of the song - 'Kinders van die wind' - was recorded in a single take. Johnny Boshoff was the musical arranger and director.
After the release of the first episode of the 1979 series - which ran for 13 weeks - the song became an immediate hit. Rauch received offers from seven record companies. In the 'Beeld / Burger' of 5 January 2011 Mariana Malan describes how it affected her when she heard Rauch singing 'Kinders van die Wind' for the first time. It was on the Springbok Radio and Radio 5 (now 5fm) hit parades where it remained number one for several weeks. This was a unique experience for an Afrikaans song. Around this time Rauch received an offer for a permanent teaching post at a school, but because of the success of 'Kinders van die Wind', she was instead able to pursue a career in music.
'Encore! Brel' and 'Met permissie gesê'
After the success of 'Kinders van die wind' and her 'Debuut'-album, the singer and songwriter Anton Goosen asked her in October 1979 to accompany him on a tour. At that time Goosen was also establishing a name for himself with his original Afrikaans music and his hit 'Kruidjie-Roer-my-nie'. Before him it was often the case that German and other songs of foreign origin were translated and released in South Africa. Original local songwriters were few and far between. The tours did much to further establish Rauch's name.
Around this time the 'grand dame' of theatre, Taubie Kushlick, heard of Rauch. In 1980 she asked her for an audition as she was looking for somebody to interpret the music of the Flemish songwriter Jacques Brel in a new production with Ann Hamblin and Ferdie Uphof. Kushlick quickly decided that this "boeremeisie" (Afrikaner girl)– as she called Rauch – was the appropriate choice for her new production, 'Encore! Brel'. It was a great success and played for six months in the Chelsea Theatre in Hillbrow. An ensuing production, 'The Best of Brel', followed in 1983.
In 1981 she was also in the cast of 'Met permissie gesê', written by Hennie Aucamp. " The show was the first Afrikaans cabaret." With Janice Honeyman as director and people such as Amanda Strydom, Rina Nienaber, Gerben Kamper and Bill Curry in the cast, it was a form of "civilised protest" against the government of the day.
Christopher Torr develops as a songwriter
In 1984, English-speaking husband, Christopher Torr, wrote a song in English about the bank robber André Stander, who had obtained almost legendary notoriety in South Africa. The song was never recorded or performed.
When somebody gave Rauch a cassette recording of the music of the Austrian Udo Jürgens, she didn't listen to it at first, choosing to focus on original Afrikaans material, rather than translating foreign songs. Torr began listening to the German songs, and without knowing what the German meant, wrote Afrikaans words for one of the songs which was eventually recorded and released as one of Rauch's greatest hits –'Op Blouberg se strand'. Torr still provides much of Rauch's most successful material. Rauch's song "Hot Gates" was an English translation of the Afrikaans war poem "Lied Van Die Kinders", Rauch performed a combined English-Afrikaans version of the song at the Skouspel in 2008 alongside fellow South African artists: Bok van Blerk, Eden, Theuns Jordaan, Shine4, Nianell, Juanita du Plessis and tenor Jannie Moolman.
Laurika Rauch as a songwriter
Rauch has put quite a few poems to music and recorded them, such as 'Nalekokers' and 'Niks hang so rooi soos wingerdblaar by Hexrivier' by Boerneef, 'Ballade vir 'n koningsdogter' by ID du Plessis and 'Windliedjie' and 'Toemaar die donker man' by Ingrid Jonker.
Career highlights and awards
Rauch received a 'Sarie' award in 1980 as most promising singer. She was the first recipient of a medal of honour awarded by the 'South African Academy for Arts and Science' for her contribution to light Afrikaans music in 1997. In 2006 'Huisgenoot Skouspel' crowned her with an award for her lifelong achievement.
'Van Berlyn tot Bapsfontein', together with Jannie du Toit in 1988, was another highlight for her. Stephan Bouwer was the director of this singular production. She took part in Huisgenoot Skouspel in 2000 for the first time, with further performances in 2001, 2002, 2003, 2006, 2007, 2008 en 2009. She was also involved in the 'Huisgenoot's Kaapse Jol' in 2007, and 'Skouspel Plus' in 2009 and 2010. There were various overseas performances, amongst them a concert tour to Belgium in 1985 (a documentary for television was also made during this tour), performances in the Netherlands in 1993 and 1994, three performances in London (2002 - 2004) at the Ukkasie festival, two performances in Prague (1997 and 1998) and a performance in Antwerp in 2006.
'Samekoms/Kopano' with Vusi Mahlasela in 1998/99 is another high point of her career. Rauch was producer and singer, and Deon Opperman the director.
In 2011 her husband, Christopher Torr, completed the musical theatre piece, 'Stuur groete aan Mannetjies Roux', and sold-out runs at the 'Atterbury Theatre' in Pretoria, the 'Artscape' in the Cape, 'Emperor's Palace' in Johannesburg and the 'Sand du Plessis' theatre in Bloemfontein, were completed at the end of July. Her most popular songs were used in the production, and Rauch also sang and acted in the show. The musical, with a cast of 12 actor/singers, surpassed all expectations – artistically and at the box office.
In 2016 she was awarded the Order of Ikhamanga for "her outstanding contribution in the field of music and raising awareness on political injustices through music. She bravely deployed her artistic talents to highlight the injustices and tyranny of the apartheid rule."
Discography
'Debuut' (1979), ' 'n Jaar in my lewe' (1980), 'Vir Jou' (1981), 'Jy is te dierbaar' (1983) 'Laurika op versoek' (1985) and 'Encore! Laurika' (1988):
These vinyl albums provided some of Rauch's greatest hits. Anton Goosen still provided many of the compositions on 'Debuut', with songs such as 'Neanderdalman' and 'Vergeet om my te vergeet/onthou om te onthou'. Kupido, who would later achieve fame as a country singer, provided 'Jy is te dierbaar' and 'Lied van die natuur' on the 1983 album 'Jy is te dierbaar'. With 'Encore!Laurika' Chris Torr emerged on the scene as a songwriter with tracks such as 'Miekie' and 'Die ballade van Jakob F de Beer'. It was actually 'Op Blouberg se strand' – his translation of the Udo Jürgens song – that was particularly popular with the public.
'Stuur groete aan Mannetjies Roux' (1990), 'Die gang' (1992) and afterwards:
'Stuur groete aan Mannetjies Roux' was her first Afrikaans album to reach platinum status, and it was the first Afrikaans album ever to appear in South Africa as a CD. Chris Torr provided the title track about the legendary rugby player Mannetjies Roux. 'Die gang' was the first album that Rauch released in the name of her own record company, 'Laurika Rauch Productions'. The gripping title track of the 'Hot Gates' album of 1995 was also one of Torr's compositions. It remains one of Rauch's greatest hits. Rauch received a SAMA for this album. With 'The Brel Album' (1997) she returned to her roots as a great interpreter of the music of Jacques Brel.
Although there have been other successful greatest hits compilations, her '19 Treffers van 21 jaar' (1999) was a collection spanning more than 20 years of her career. This compilation has obtained double platinum status with sales of more than 120 000 and remains a good seller.
Gian Groen provided the title track of 'Vier Seisoene Kind' (2002) and it remains one of her most popular songs. 'My ou tante Koba' (2004) was nominated for a SAMA. On her album 'Tweeduisend-en-tien!' (2010), she performs a duet with Kurt Darren ('Slang in die gras') and the Robbie Wessels song 'Skouspel 2010', about a baboon that creates chaos in a hotel room, provides comic relief with the aid of baboon sounds provided by the musician Leon Ecroignard. Her first and only full-length DVD of a performance, with Deon de Bruyn as director and Louis Brittz as musical director, appeared in 2006. The title is 'LAURIKA RAUCH: Grootste treffers LIVE'.
Including compilations of her greatest hits, Rauch has released 22 albums.
Debuut (1979) -
'n Jaar in my lewe (1980) -
Vir jou (1981) -
Jy is te dierbaar (1983) -
Laurika op versoek (1985) -
Encore! Laurika (1988) -
Stuur Groete aan Mannetjies Roux (1990) -
Grootste Treffers Vol. 1 (1991) -
Die gang (1992) -
Hot gates (1995) -
Grootste treffers Vol.2 (1996) -
The Brel album (1997) -
19 Treffers van 21 Jaar (1999) -
Die Mense op die bus (1999) -
Hei Mevrou Brown (dit gaan goed) (2000) -
Vier seisoene kind (2002) -
My ou tante Koba (2004) -
Die nuwe trefferalbum (2004) -
Chris se trefferliedjies (2005) -
'n Lekker verlang liedjie (2007) -
Tweeduisend-en-tien! (2010) -
Laurika Rauch sing die liedjies uit 'Stuur groete aan Mannetjies Roux' (2011)
Wals, wals Willemien (2014)
Personal life
She married Christopher Torr in 1984. At the time he was a lecturer in economics (later to become a professor). They have two children, Simon and Nina.
References
Laurika Rauch Wikipedia
(Text) CC BY-SA