Nationality

Canada




Fields

Cognitive neuroscience




Name

Laurent Mottron







Born

June 13, 1952 (age 63) Blere, France (

1952-06-13

)



Institution

Universite de Montreal




Institutions

University of Montreal



hqi et autisme similarites et differences laurent mottron
Laurent Mottron is a full professor in the Department of Psychiatry at the University of Montreal and "Chercheur National" with Quebec Health Research Fund. He holds the Marcel and Rolande Gosselin research chair on cognitive neuroscience in autism of the Montreal University since 2008. As a clinician, he founded the specialized autism spectrum disorder without mental retardation clinic at the Rivière-des-Prairies Hospital, Montreal, Quebec in 1995, and the pervasive development disorder centre for excellence of Université de Montréal (CETEDUM) in 2007.
Contents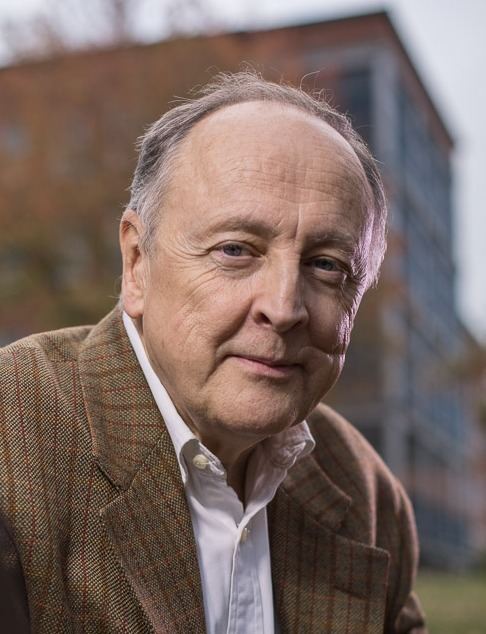 Since 1997, his research has been funded by the Canadian Institutes of Health Research. He has signed some hundred scientific articles about the cognitive neuroscience of autism. His most significant results relate to visual and auditory perception in Savant and non savant autism, investigated by brain imaging and cognitive tasks. The Enhanced Perceptual Functioning model that he developed with the Montreal group is now one of the leading theories for interpreting cognitive and fMRI data in autism. He is also interested in re-examining the role of mental retardation and epilepsy in primary autism, and in the inclusion of autistic researchers in science.
Autism in motion dr laurent mottron 1
Publications (Selected)
Mottron L, Belleville S, Rouleau GA, Collignon O (August 2014). "Linking neocortical, cognitive, and genetic variability in autism with alterations of brain plasticity: The Trigger-Threshold-Target model". Neuroscience and Biobehavioral Reviews. 47: 735–52. PMID 25155242. doi:10.1016/j.neubiorev.2014.07.012.
Mottron L, Bouvet L, Bonnel A, Samson F, Burack JA, Dawson M, Heaton P (February 2013). "Veridical mapping in the development of exceptional autistic abilities". Neuroscience and Biobehavioral Reviews. 37 (2): 209–28. PMID 23219745. doi:10.1016/j.neubiorev.2012.11.016.
Samson F, Mottron L, Soulières I, Zeffiro TA (July 2012). "Enhanced visual functioning in autism: an ALE meta-analysis". Human Brain Mapping. 33 (7): 1553–81. PMID 21465627. doi:10.1002/hbm.21307.
Bonnel A, McAdams S, Smith B, Berthiaume C, Bertone A, Ciocca V, Burack JA, Mottron L (July 2010). "Enhanced pure-tone pitch discrimination among persons with autism but not Asperger syndrome". Neuropsychologia. 48 (9): 2465–75. PMID 20433857. doi:10.1016/j.neuropsychologia.2010.04.020.
Samson F, Hyde KL, Bertone A, Soulières I, Mendrek A, Ahad P, Mottron L, Zeffiro TA (February 2011). "Atypical processing of auditory temporal complexity in autistics". Neuropsychologia. 49 (3): 546–55. PMID 21192958. doi:10.1016/j.neuropsychologia.2010.12.033.
Mottron L (November 2011). "Changing perceptions: The power of autism". Nature. 479 (7371): 33–5. PMID 22051659. doi:10.1038/479033a.
Books
Mottron L (2004). L'autisme : une autre intelligence. Diagnostic, cognition et support des personnes autistes sans déficience intellectuelle. Liège: Mardaga. ISBN 978-2-87009-869-1.
References
Laurent Mottron Wikipedia
(Text) CC BY-SA