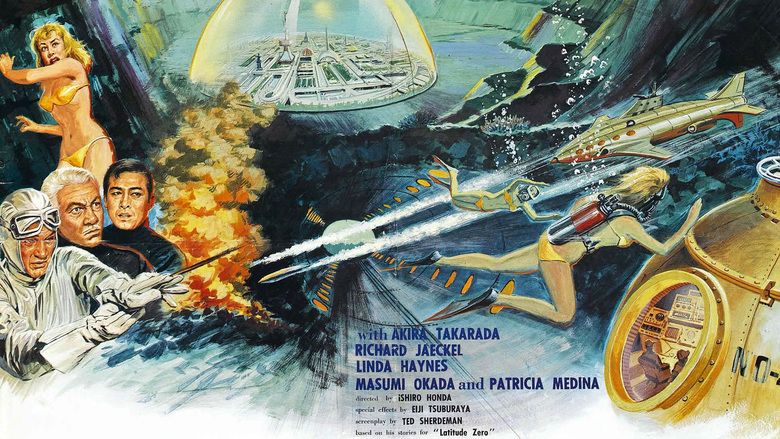 Three men (Dr. Ken Tashiro, Dr. Jules Masson, and Perry Lawton) are trapped in a bathysphere due to seismic activity. They are rescued by the crew of the supersubmarine Alpha, captained by Craig Mackenzie (Cotten), who they learn is over 200 years old (and that the Alpha was launched in the early 19th century). Mackenzie takes them to Latitude Zero to deal with the serious injuries of Dr Masson. While returning to Latitude Zero, they are attacked by a rival supersubmarine, the Black Shark, captained by Kuroi (Hikaru Kuroki), who works for a rival of Mackenzie, Dr. Malic (Romero), who is also over 200 years old and has a base at Blood Rock.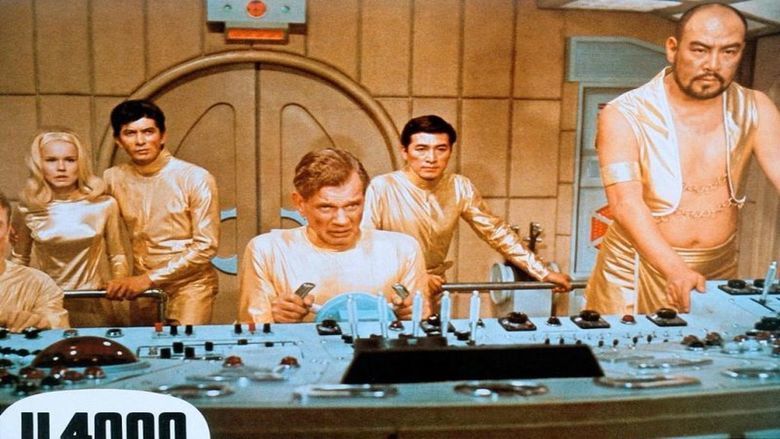 Latitude Zero is a paradise hidden fifteen miles below the surface at the intersection of the Equator and the International Date Line. Gold is plentiful there and is used for protective clothing by the island's newcomers, while those who arrived in the 19th century prefer to dress as they are accustomed, as no one ages or dies. Diamonds are very common and used only in industrial use.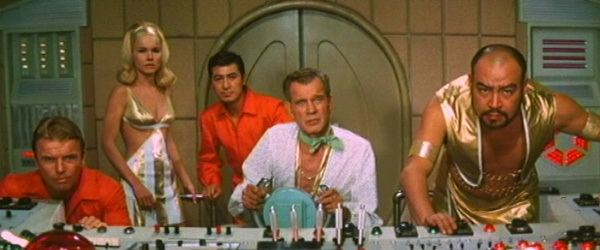 Dr. Malic, however, wishes to destroy the paradise of Latitude Zero, and uses giant rats and anthropomorphic bats in addition to James Bond-style devices against the undersea kingdom. Worst of all, after a cruel experiment grafting the wings of an eagle to a lion, he removes the brain of the unsuccessful Kuroi and places her brain in the creature. This proves to be his undoing when, at a critical moment, Kuroi turns against Malic as he prepares to fire an energy cannon at the escaping visitors, causing their destruction.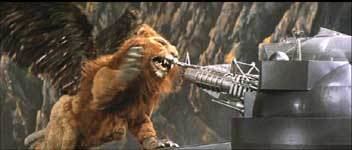 Of all the visitors to Latitude Zero, only Perry Lawton (Jaeckel), a journalist, wishes to return home. He is picked up by a US Navy vessel and meets a Commander Glenn Mackenzie (Cotten again), and is put in the care of Lt. Hastings (Romero again). Horrified at whom he sees, Lawton discovers his film is ruined and when he opens the pouch where he placed his complimentary diamonds, he finds tobacco. Just as he is about to resign himself to the fact that his adventure never occurred, the ship is wired a message stating that a cache of diamonds has been deposited in his name in a safe deposit box in New York City.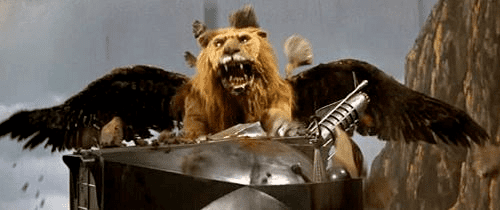 Joseph Cotten as Captain Craig McKenzie; Captain of "Alpha-Gou"/Commander Glenn McKenzie
Cesar Romero as Dr. Malic; Scientist of Blood Rock/Lt Hastings
Akira Takarada as Dr. Ken Tashiro; Oceanographer
Masumi Okada as Dr. Jules Masson; Geologist
Richard Jaeckel as Perry Lawton; Journalist
Patricia Medina as Lucretia; Lover of Malic
Hitoshi Oomae as Koubo; Crew of "Alpha-Gou"
Linda Haynes as Dr. Anne Barton; Doctor of Latitude Zero
Tetsu Nakamura as Dr. Okada; Japanese atomic physicist
Mari Nakayama as Tsuruko Okada; Daughter of Dr. Okada
Akihiko Hirata as Dr. Sugata; Doctor of Latitude Zero 
Hikaru Kuroki as Captain "Kuroi Ga" ("Black moth"; Captain of "Kurosame-Gou" ("Black Shark"))
Susumu Kurobe as Chin; Crewman of "Kurosame-Gou"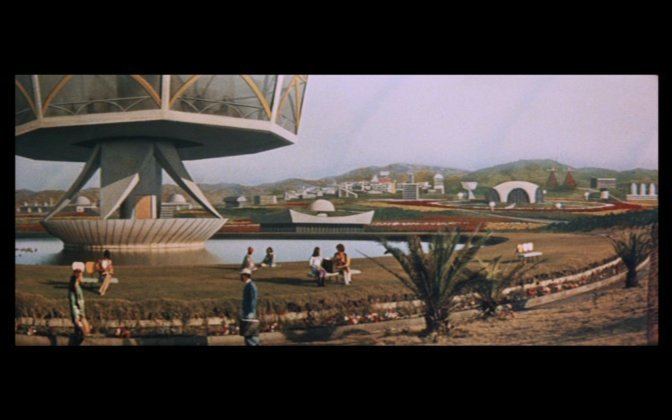 In his autobiography Vanity Will Get You Somewhere, actor Joseph Cotten stated that the American producer Don Sharp sent the American cast to Japan just as his company was about to go bankrupt. Cotten noted that Toho picked up most, if not all the film's production budget.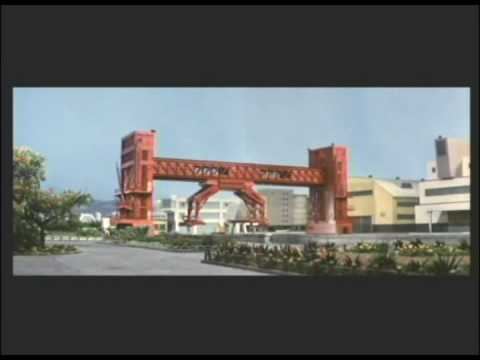 Latitude Zero's screenplay is credited to Ted Sherdeman and is based on his Latitude Zero stories, which were a popular American radio serial. The Japanese version credits Shinichi Sekizawa as the screenplay adviser, a role described by Stuart Galbraith IV as writing the Japanese version.
Latitude Zero was released in Japan on July 29, 1969 with a print that was dubbed into Japanese. It received a release in the United States by National General Pictures. Akira Takarada and Akihiko Hirata speak English in the English-language version and are not dubbed. The film received a test screening in Dallas in July of 1969 and received a general theatrical release on December 1970. The film was re-issued theatrically in Japan in 1974 on a double bill with Mothra.
In contemporary reviews, Variety reviewed the film at the Venice Film Festival's buyer's market, referring to it as a "campy fun helped by sober playing and some deft underwater work, gadgets and movement." The story, however, is the weakest element in "Latitude Zero." Roger Greenspun (New York Times) found Latitude Zero's plot to be "the weakest element", while noting that "The real virtue of the film lies in its charming and careful models, its ingenious special effects, its fruity interior décor, its elaborate network of television screens" The Monthly Film Bulletin stated that "it is a sad fact that the special effects are notably variable, and the model work in particular looks extremely shoddy" and the review concluded that "Toho studios seem to have employed their specialized talents and resources to produce an outlandish and expensive leg-pull."