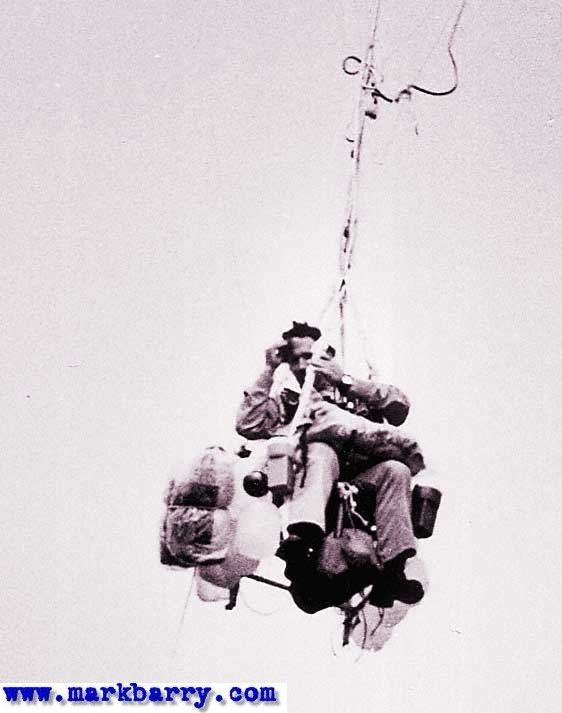 Walters had often dreamed of flying, but was unable to become a pilot in the United States Air Force because of his poor eyesight. He first thought of using weather balloons to fly at age 13 and 14, after seeing them hanging from the ceiling of a military surplus store. Twenty years later, he decided to try it. His intention was to float over the Mojave Desert and then use a pellet gun to burst balloons to gracefully float to the ground.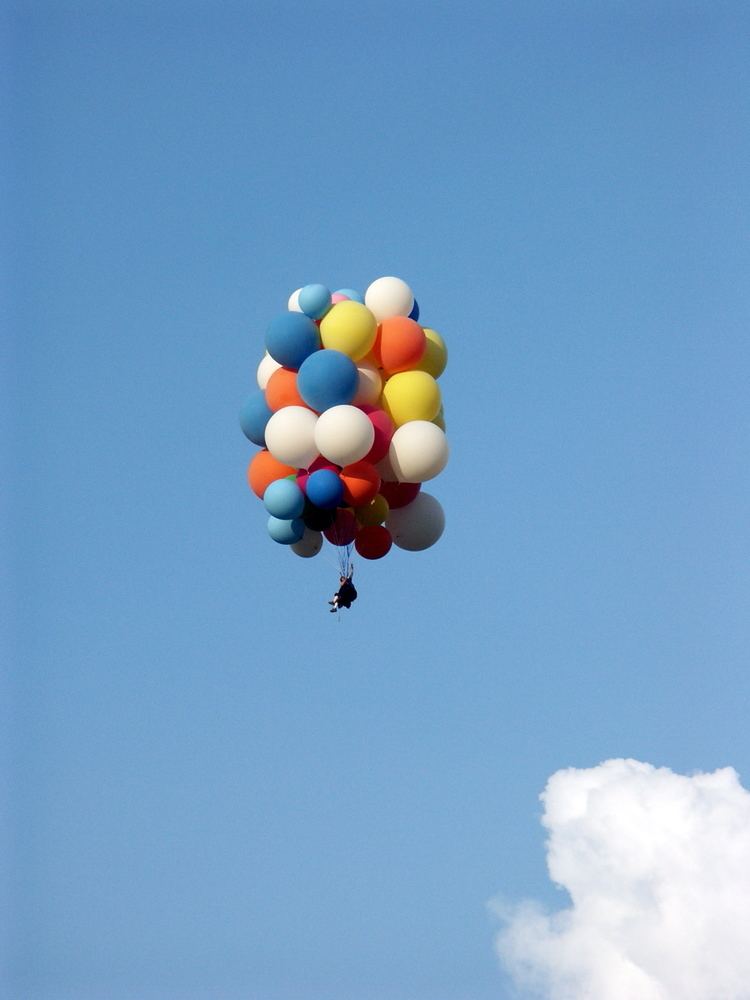 In mid-1982, Walters and his girlfriend, Carol Van Deusen, purchased 45 eight-foot (2.4 m) weather balloons and obtained helium tanks from California Toy Time Balloons. They used a forged requisition from his employer, FilmFair Studios, saying the balloons were for a television commercial. Walters attached the balloons to his lawn chair, filled them with helium, put on a parachute, and strapped himself into the chair in the backyard of a home at 1633 W. 7th St. in San Pedro. He took his pellet gun, a CB radio, sandwiches, beer, and a camera. When his friends cut the cord that tied his lawn chair to his Jeep, Walters's lawn chair rose rapidly to a height of about 16,000 feet (4,900 m) and was spotted from two commercial airliners. At first, he did not dare shoot any balloons, fearing that he might unbalance the load and cause himself to fall out. He slowly drifted over Long Beach and crossed the primary approach corridor of Long Beach Airport.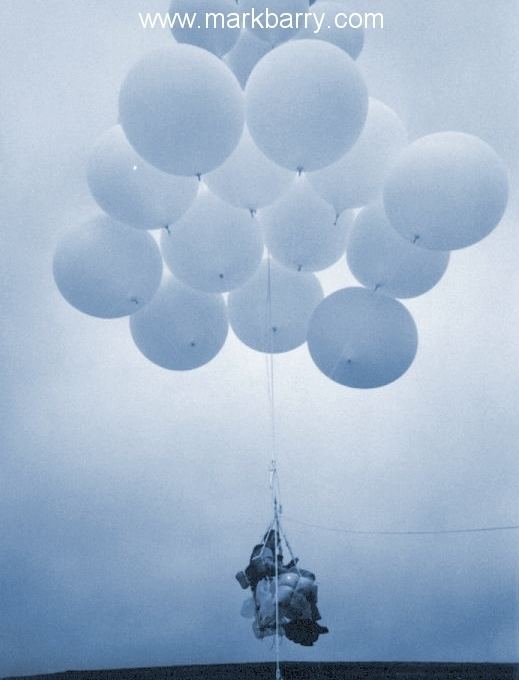 He was in contact with REACT, a Citizen band radio monitoring organization, who recorded their conversation: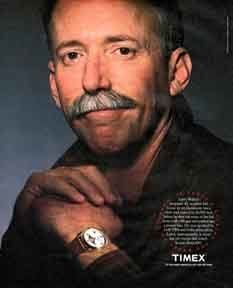 REACT:
What information do you wish me to tell [the airport] at this time as to your location and your difficulty?
Larry:
Ah, the difficulty is, ah, this was an unauthorized balloon launch, and, uh, I know I'm in a federal airspace, and, uh, I'm sure my ground crew has alerted the proper
authority
. But, uh, just call them and tell them I'm okay.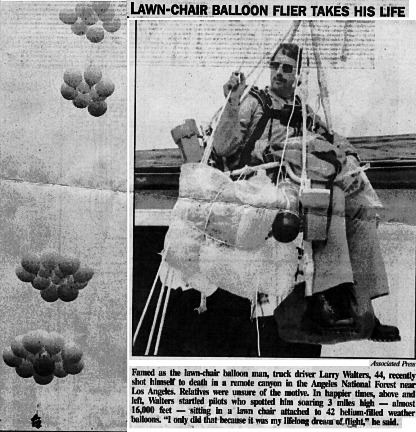 After 45 minutes in the sky, he shot several balloons, and then accidentally dropped his pellet gun overboard. He descended slowly, until the balloons' dangling cables got caught in a power line, causing a 20-minute electricity blackout in a Long Beach neighborhood. Walters was able to climb to the ground.
He was immediately arrested by waiting members of the Long Beach Police Department. Regional safety inspector Neal Savoy was reported to have said, "We know he broke some part of the Federal Aviation Act, and as soon as we decide which part it is, some type of charge will be filed. If he had a pilot's license, we'd suspend that, but he doesn't." Walters initially was fined $4,000 for violations under U.S. Federal Aviation Regulations, including operating an aircraft within an airport traffic area "without establishing and maintaining two-way communications with the control tower." Walters appealed, and the fine was reduced to $1,500. A charge of operating a "civil aircraft for which there is not currently in effect an airworthiness certificate" was dropped, as it was not applicable to his class of aircraft.
Just after landing, Walters spoke to the press, saying:
It was something I had to do. I had this dream for twenty years, and if I hadn't done it, I think I would have ended up in the funny farm.
After his flight, Walters was briefly in demand as a motivational speaker, and quit his job as a truck driver. He was featured in a Timex print ad in the early 1990s, but never made much money from his fame.
The lawn chair used in the flight was reportedly given to an admiring boy named Jerry, though Walters regretted doing so when the Smithsonian Institution asked him to donate it to its museum. Twenty years later, Jerry sent an email to Mark Barry, a pilot who had documented Walters's story and dedicated a website to it, and identified himself. The chair was still sitting in his garage, attached to some of the original tethers and water jugs used as ballast. The chair was on loan to the San Diego Air and Space Museum, on exhibition through 2014.
Later in his life, Walters hiked the San Gabriel Mountains and did volunteer work for the United States Forest Service. He later broke up with his girlfriend of 15 years and could only find work sporadically as a security guard.
On October 6, 1993, at the age of 44, Walters committed suicide by shooting himself in the heart in Angeles National Forest. He left no suicide note. His remains are interred at the Forest Lawn Memorial Park Cemetery in the Hollywood Hills, in the Columbarium of Valor. Walters had no children, and is survived by his mother and two sisters.
Walters's flight had imitators. It also spawned the extreme sport of cluster ballooning.
Walters inspired the film Danny Deckchair.
He was the subject of songs including "Walters" by San Diego band Pinback on their album Autumn of the Seraphs, and "Larry Walters" by Austin artist Eggbo (Craig Smith) on his album "Flight of an Urban Legend".
He is listed as an extraordinary person in the book Extraordinary People: A Semi-Comprehensive Guide to Some of the World's Most Fascinating Individuals written by Michael Hearst. Hearst has also written a song about Lawnchair Larry.
In a 1983 episode of The A-Team ("Pros and Cons"), Murdock achieves a prison escape by filling trash bags with hot air, affixing them to a chair underneath.
In the SpongeBob SquarePants episode "The Sponge Who Could Fly", SpongeBob attempts to fly by using flying devices including a lawn chair with balloons tied to it. He doesn't even have a chance to sit on it as when he removed the ballast, the chair flew away.
In the King of the Hill episode "The Miseducation of Bobby Hill", Dale has Bill sit on a chair similar to the one Larry used, only for Bill to fly away and land in Mexico.
In the 1987 Hill Street Blues episode "Days of Swine and Roses," Lieutenant Buntz encounters a man who has just taken off in a lawn chair with weather balloons and a BB gun tied to it, in an attempt to win a local radio station's "outrageous acts" contest.