Preceded by

Christina Shea




Preceded by

David Sills




Succeeded by

Beth Krom




Succeeded by

David Sills





Preceded by

Dave Baker




Name

Larry Agran




Succeeded by

Sally Anne Sheridan




Party

Democratic Party







Education

University of California, Berkeley, Harvard Law School, Harvard University
Irvine city councilmember larry agran april 29 2012 sano rally
Lawrence Alan Agran (born February 2, 1945) is a former mayor and city councilman of Irvine, California.
Contents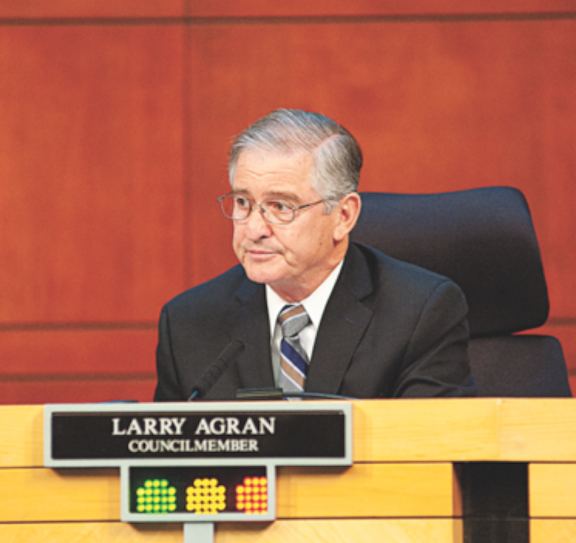 Larry agran excluido por los medios spin de brian springer
Early life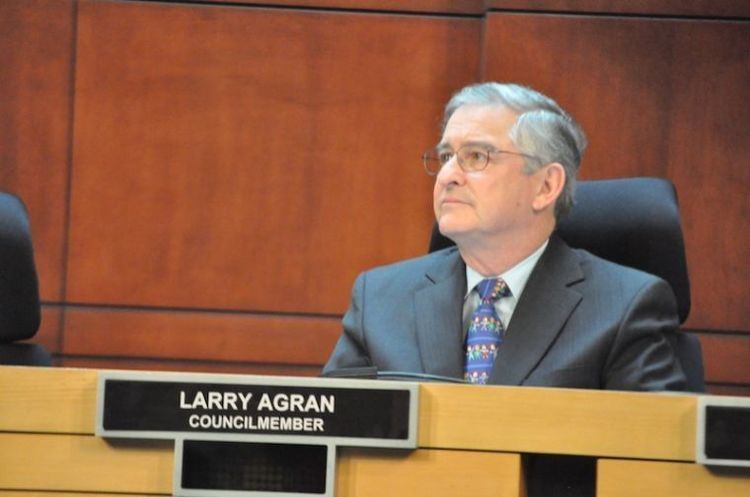 Agran was born in Chicago, the son of Selma Elizabeth (Meyerson) and Reuben Agran (originally "Agranowsky"). He was raised in a "politically liberal Jewish household". Agran graduated Phi Beta Kappa from the University of California, Berkeley in 1966 with a Bachelor of Science degree in both history and economics. He then earned a juris doctor (with honors) from Harvard Law School in 1969, specializing in public interest law.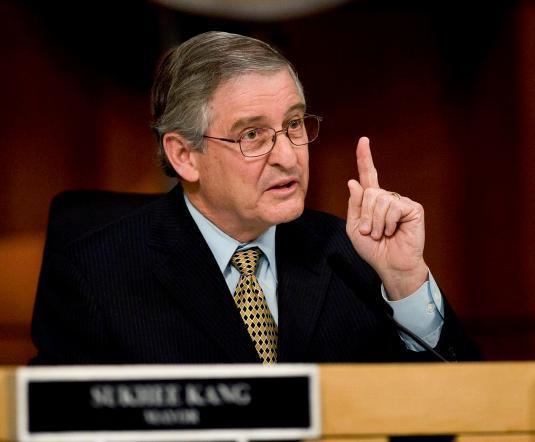 Agran served as legal counsel to the California State Senate Committee on Health and Welfare, and taught legislation and public policy at the UCLA School of Law and the University of California, Irvine Graduate School of Management.
City government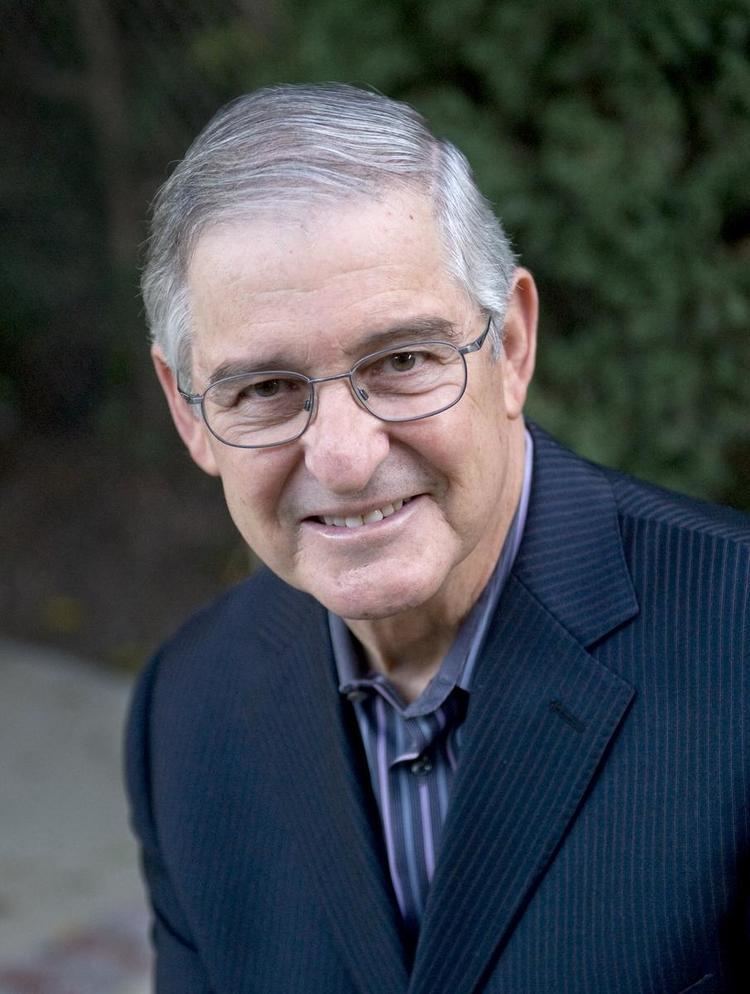 Between 1979 and 1990, he served on the Irvine City Council, including six years as mayor (Irvine employs a council-manager government).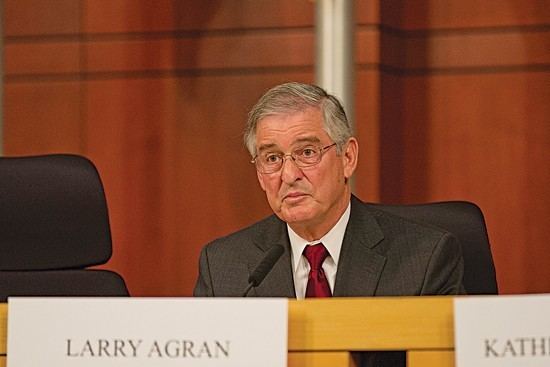 Agran rejoined the city council and has, for many years, served as a city councilman; he chaired the city's Great Park board until February 2011. (The board is charged with planning, constructing and operating a new park of nearly 1,500 acres (6.1 km2) at the former Marine Corps Air Base El Toro in Irvine.) The fully funded, nearly $70 million Great Park Western Sector Park Development plan is in its first phase, and the North Lawn multi-use area was expected to open to the public in spring 2011. Construction was about to begin in early 2011 on an arts and culture area, to be followed by construction of three lighted soccer fields. A leased agricultural area of 114 acres (0.46 km2) produced its first crop of strawberries and the newly opened Great Park Carousel had more than 25,000 riders in the first two months of 2011.
Presidential candidacy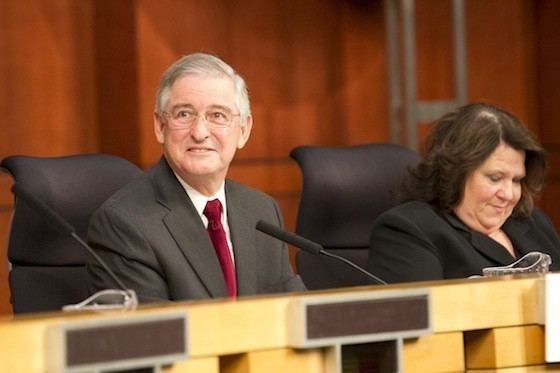 In 1992, Agran unsuccessfully sought the Democratic Party nomination for president. Agran was generally ignored by the media during his candidacy, a topic heavily covered in the 1995 Brian Springer documentary Spin. The media did not report his polling numbers even as he met or exceeded the support of other candidates such as Jerry Brown. Party officials excluded him from most debates on various grounds, even having him arrested when he interrupted to ask to participate. When he managed to join the other candidates in a forum, his ideas went unreported. (source:
@20:06 Larry Agran is yelling demanding a spot)
As mayor of a small but affluent suburb of Los Angeles, he entered the race but he had little media coverage. Despite holding only a local office and being little known outside California, in a poll on January 22, 1992, he tied with two well-known national politicians: Senator Tom Harkin of Iowa and the former governor of his home state, Jerry Brown.
ARG pollster Dick Bennett thought that, had that surprise strength in the polls been played up by news organizations, the result might well have been a further rise in the polls. However, Bennett said, the press completely ignored the story, and he began to sink.
The U.S. Conference of Mayors led to the first significant mention of his campaign in The New York Times. In a January 24 article, Richard Berke noted that, after listening to the candidates, "dozens of Mayors . . . seemed to agree on one thing: the single candidate who truly understands urban needs is Larry Agran". Some major candidates also participated. Although Agran was regarded by his colleagues as the most experienced in the urban area themes, his performance did not meet a big response in media.
According to Carole Florman, organizer of the Global Warming Leadership Forum in Tallahassee in February (in which Agran participated), "the audience "was more enthusiastic about Larry Agran than about Bill Clinton".
Despite his success in these events, Agran performed poorly in the New Hampshire primary, but did pick up modest support in later primaries as a protest candidate with appeal to those unhappy with the other candidates. He received three votes at the 1992 Democratic National Convention.
Agran was barred from every TV debate, along with some other minor candidates, such as Eugene McCarthy.
Return to city government
In 1998, Agran re-entered public service as an Irvine City Council member. Agran was elected to serve as mayor once more on November 7, 2000, and was re-elected on November 5, 2002. The current mayor of Irvine is Steven Choi. Agran was defeated in his re-election bid for the city council in 2014.
Great Park controversy
As an Irvine City Council member, Agran served as the chair of the board of directors of the Orange County Great Park project from 2004 through 2010. Despite $220 million in spending for the project, the promised Great Park remains incomplete as of 2010. An independent review by Hagen, Streiff, Newton & Oshiro Accountants (HSNO) in 2014 found that, in spite of being awarded large contracts, some contractors lacked "defined deliverables for tasks" and charged invoices for items out of the scope of the project, "at the direction of Larry Agran". Moreover, the communications firm Forde & Mollrich received between $50,000 and $100,000 per month from the project, under contracts that were reserved for design services; they refused to speak to investigators about the contract, as did the employee who was responsible for their invoices. Forde had previously served as a strategist in several of Agran's political campaigns. Additionally, PR consultant George Urch was found to have performed services for individual city council members, including 387 hours for Larry Agran, 30 hours for Beth Krom, and 6 hours for Sukhee Kang, which were billed under to the project, but unrelated to its execution. Agran disputed these charges, arguing that they "made tremendous progress on the Great Park with an award-winning master design and projects completed on time... The audit has yet to reveal a single dollar that is unaccounted for or misspent." The investigation is ongoing, and there was to be an Irvine ballot measure on the November 2014 election seeking to establish policies relating to fiscal transparency and reforms for the Orange County Great Park project.
Electoral history
Race for Mayor of Irvine, 2002
Larry Agran (nonpartisan) – 19,886 (53.39%)
Mike House (nonpartisan) – 17,358 (46.61%)
Note: Although Agran is a Democrat, offices in Irvine are formally nonpartisan.
Race for Mayor of Irvine, 2000
Larry Agran (nonpartisan) – 34,905 (100.00%) (unopposed)
1992 Democratic National Convention
Bill Clinton – 3,372 (80.27%)
Jerry Brown – 596 (14.19%)
Paul Tsongas – 209 (4.98%)
Robert P. Casey – 10 (0.24%)
Patricia Schroeder – 8 (0.19%)
Larry Agran – 3 (0.07%)
Ron Daniels – 1 (0.02%)
Al Gore – 1 (0.02%)
Joe Simonetta 1 (0.02%)
United States presidential election, 1992 (Democratic primary)
Bill Clinton – 10,482,411 (52.01%)
Jerry Brown – 4,071,232 (20.20%)
Paul Tsongas – 3,656,010 (18.14%)
Unpledged – 750,873 (3.73%)
Bob Kerrey – 318,457 (1.58%)
Tom Harkin – 280,304 (1.39%)
Lyndon LaRouche – 154,599 (0.77%)
Eugene McCarthy – 108,678 (0.54%)
Charles Woods – 88,948 (0.44%)
Larry Agran – 58,611 (0.29%)
Ross Perot – 54,755 (0.27%)
Ralph Nader – 35,935 (0.18%)
Louis Stokes – 29,983 (0.15%)
Angus Wheeler McDonald – 9,900 (0.05%)
J. Louis McAlpine – 7,911 (0.04%)
George W. Benns – 7,887 (0.04%)
Rufus T. Higginbotham – 7,705 (0.04%)
Tom Howard Hawks – 7,434 (0.04%)
Stephen Bruke – 5,261 (0.03%)
Tom Laughlin – 5,202 (0.03%)
Tom Shiekman – 4,965 (0.03%)
Jeffrey F. Marsh – 2,445 (0.01%)
George Ballard – 2,067 (0.01%)
Ray Rollinson – 1,206 (0.01%)
Lenora Fulani – 402 (0.00%)
Douglas Wilder – 240 (0.00%)
Including write-in candidates.
References
Larry Agran Wikipedia
(Text) CC BY-SA