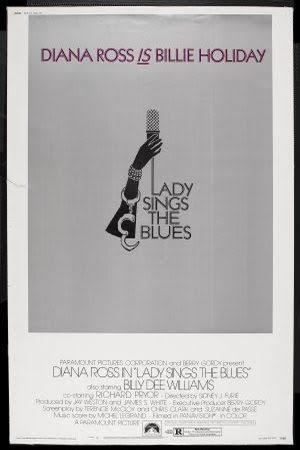 In 1945 New York City, Billie Holiday is arrested on a drugs charge.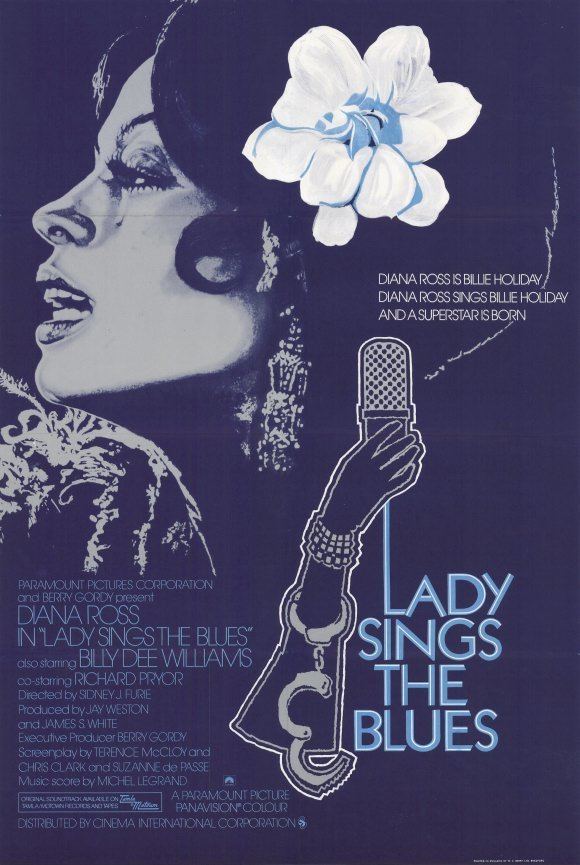 In a flashback to 1928, Billie is working as a housekeeper in a brothel in Baltimore where she is raped. She runs away to her mother, who sets up a job cleaning for another brothel in the Harlem section of New York. The brothel is run by an arrogant, selfish owner who pays Billie very little money.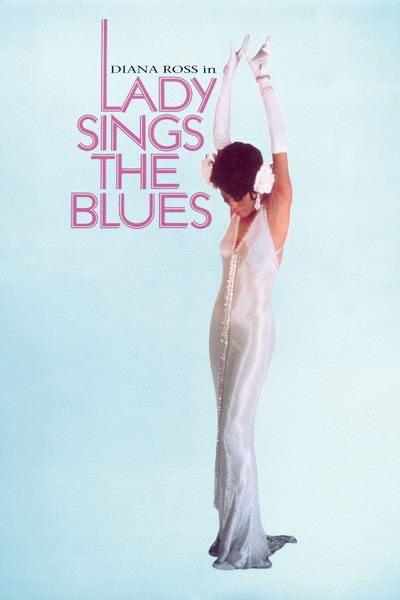 Eventually, Billie tires of scrubbing floors and becomes a prostitute, but later quits and returns to a nightclub to unsuccessfully audition to become a showgirl. After "Piano Man" accompanies Billie when she sings "All of Me", club owner Jerry books her as a singer in the show.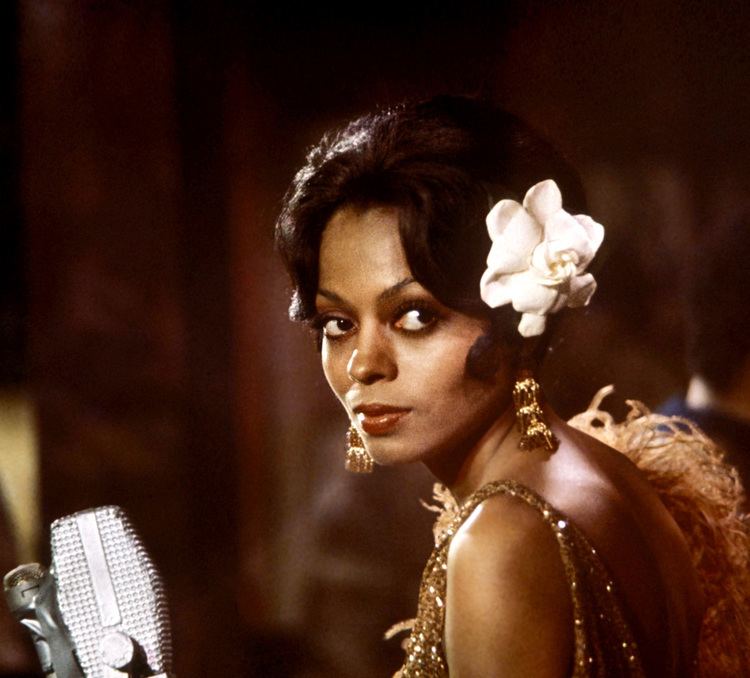 Billie's debut begins unsuccessfully until Louis McKay arrives and gives her a fifty dollar tip. Billie takes the money and sings "Them There Eyes". Billie takes a liking to Louis and begins a relationship with him. Eventually she is discovered by Harry and Reg Hanley, who sign her as a soloist for their southern tour in hopes of landing a radio network gig. During the tour, Billie witnesses the aftermath of the lynching of an African-American man, which presses her to record the controversial song "Strange Fruit". The harsh experiences on the tour result in Billie taking drugs which Harry supplies. One night when Billie is performing, Louis comes to see Billie. She collapses on stage. In her dressing room, Louis notices her needle marks, knows that she is doing drugs, and tells her she is going home with him. Billie promises to stay off the drugs if Louis stays with her.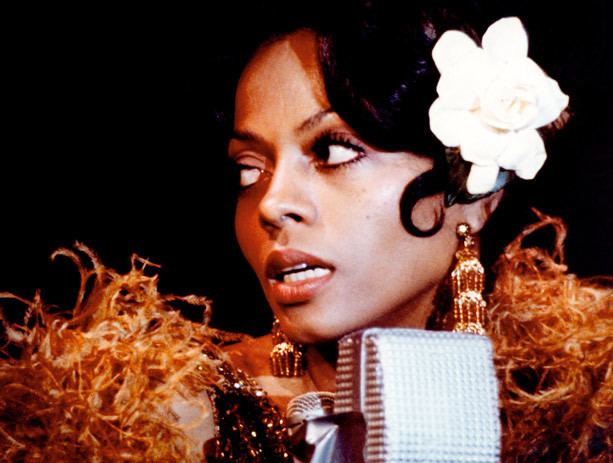 In New York, Reg and Louis arrange Billie's radio debut, but the station does not call her to sing; the radio sponsors, a soap company, object to her race. The group heads to Cafe Manhattan to drown their sorrows. Billie has too much to drink and asks Harry for drugs, saying that she does not want her family to know that the radio show upset her. He refuses and she throws her drink in his face. She is ready to leave, but Louis has arranged for her to sing at the Cafe, a club where she once aspired to sing. She obliges with one song but refuses an encore, leaving the club in urgent need of a fix. Louis, suspicious that Billie has broken her promise, takes her back to his home but refuses to allow her access to the bathroom or her kit. She fights Louis for it, pulling a razor on him. Louis leaves her to shoot up, telling her he does not want her there when he returns.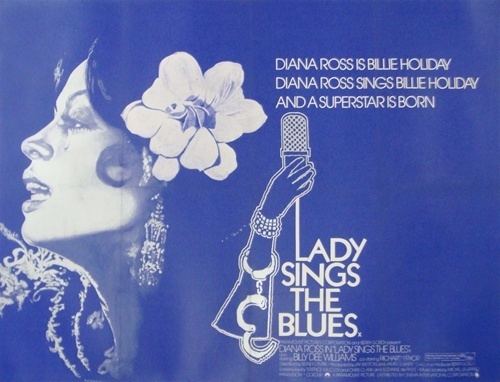 Billie returns to the Harlem nightclub, where her drug use intensifies until she hears of the death of her mother. Billie checks herself into a drug clinic, but because she cannot afford her treatment the hospital secretly calls Louis, who comes to see her and agrees to pay her bills without her knowledge. Impressed with the initiative she has taken to straighten herself out, Louis proposes to her at the hospital. Just as things are looking up, Billie is arrested for possession of narcotics and removed from the clinic.
In prison, Billie goes through crippling withdrawal. Louis brings the doctor from the hospital to treat her, but she is incoherent. He puts a ring on her finger to remind her of his promise to marry her. When she finishes her prison sentence, Billie returns home and tells her friends that she does not want to sing anymore. Billie marries Louis and pledges not to continue her career, but the lure of performing is too strong and she returns to singing with Louis as her manager. Unfortunately, her felony conviction has stripped her of her Cabaret Card, which would allow her to sing in NYC nightclubs. To restore public confidence and regain her license, Billie agrees to a cross-country tour. Billie's career takes off on the nightclub circuit.
Louis leaves for New York to arrange a comeback performance for Billie at Carnegie Hall. Despondent at Louis' absence and the never-ending stream of venues, Billie asks Piano Man to pawn the ring Louis gave her in exchange for drugs. While they are high that evening, Piano Man's drug connections arrive; he neither pawned the ring nor paid for the drugs. Piano Man is killed by the dealers. Within the hour, Louis and her promoter call Billie with news that they got Carnegie Hall. Louis returns to find a very fragile Billie who is traumatized and has fallen back into drugs. Louis takes her back to New York.
Billie plays to a packed house at Carnegie Hall. Her encore, "God Bless the Child", is overlaid with newspaper clippings highlighting subsequent events: the concert fails to sway the Commission to restore her license; subsequent appeals are denied; she is later re-arrested on drug charges and finally dies when she is 44. Nevertheless, the Carnegie triumph is frozen in time.
Diana Ross as Billie Holiday
Billy Dee Williams as Louis McKay
Richard Pryor as Piano Man
James Callahan as Reg Hanley
Paul Hampton as Harry
Sid Melton as Jerry
Virginia Capers as Sadie Fagan Holiday, Billie's mother
Yvonne Fair as Yvonne
Isabel Sanford as Madame
Jester Hairston as Fefe
Lynn Hamilton as Aunt Ida
Victor Morosco as Vic
Robert Gordy as The Hawk
Harry Caesar as The Rapist
Paulene Myers as Mrs. Edson
Scatman Crothers as Big Ben
The film earned an estimated $9,050,000 in North American rentals in 1973.
It was nominated for five Academy Awards. The nominations were for Best Actress in a Leading Role (Diana Ross), Best Art Direction-Set Decoration (Carl Anderson and Reg Allen), Best Costume Design (Norma Koch), Best Music, Original Song Score and Adaptation (Gil Askey & Michel Legrand) and Best Writing, Story and Screenplay Based on Factual Material or Material Not Previously Published or Produced. The film was also screened at the 1973 Cannes Film Festival, but was not entered into the main competition.

The film is recognized by American Film Institute in these lists:
2004: AFI's 100 Years...100 Songs:
"God Bless the Child" – Nominated
Motown released a hugely successful soundtrack double-album of Ross' recordings of Billie Holiday songs from the film, also titled Lady Sings the Blues. The album went to number one on the Billboard Hot 200 Album Charts, for the week-ending dates of April 7 and 14, 1973.