Laadla (translation: The Beloved Son) is a Bollywood film released on 17 April 1994, starring Sridevi, Anil Kapoor and Raveena Tandon. The film was notable because Divya Bharti was to star as the lead role Sheetal, filming most of the film. However, due to her untimely death in 1993, Laadla was re-filmed with Sridevi in the lead role. Footage of late Divya Bharti as Sheetal is available on the internet. Laadla is the remake of Rajkumar's blockbuster Kannada movie called Anuraga Aralithu (1986). Laadla was a Box Office Hit dominated by Sridevi's presence who was quite a big star at that time.
Contents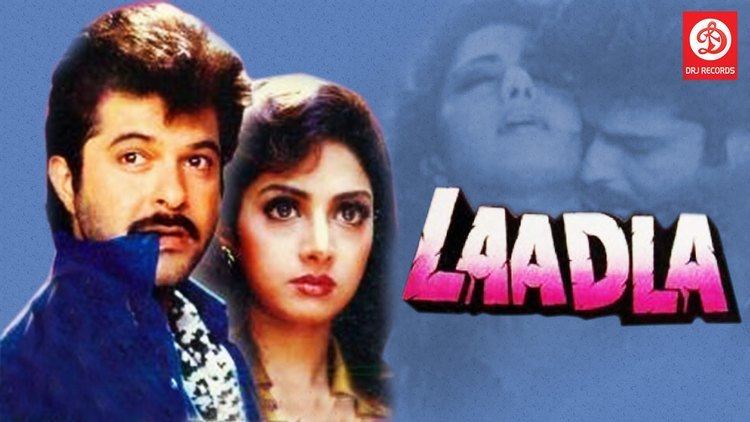 Plot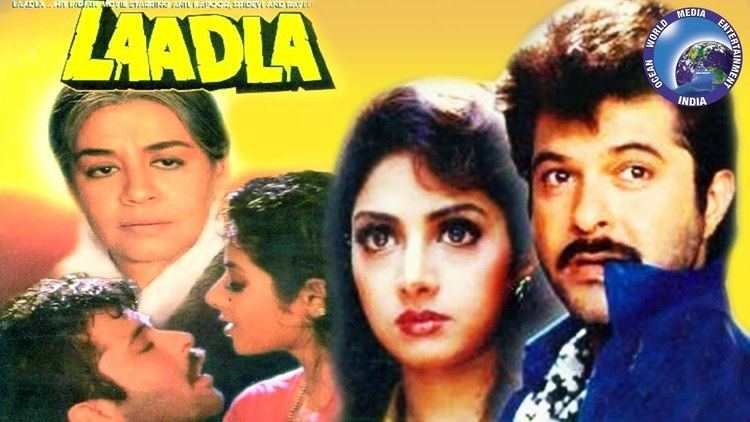 Raju (Anil Kapoor) lives with his disabled mom (Farida Jalal). One day Raju on his way to a job interview saves the life of a rich textile mill owner (Anupam Kher) who offers him a job in his factory which is run by his ambitious daughter Sheetal (Sridevi). Sheetal's competitive attitude and open insults result in her making several enemies in the industry. Raju works as a mechanic in the mill and confronts Sheetal several times for the proper treatment of workers. He is also elected as the union leader. Raju meets Kaajal (Raveena Tandon), who also works in the textile mill, and they fall in love.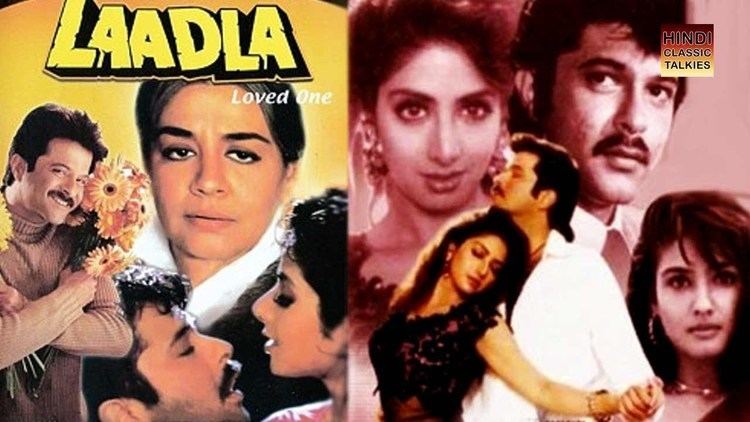 A competing textile mill owner Suryadev (Prem Chopra) tries to eliminate Sheetal. Raju saves her by pushing her. Though he saves her, Sheetal is enraged as Raju touches her and slaps him in front of all workers. Later Raju goes to Sheetal's cabin and slaps her for five times. Sheetal cannot fire Raju as then she has to tell all of her workmen she was slapped by Raju. For taking revenge, Sheetal makes an offer to marry him. When Raju turns her down she forces his mom to agree to the marriage. Raju accepts his mom's wishes and decides to sacrifice his love for Kaajal. Sheetal expects Raju to move in with her after their marriage and live in luxury, but Raju refuses and continues to work in the mill. Raju starts to live in Sheetal's house upon his mother's order though he continues his job as a mechanic in the mill which is now his own.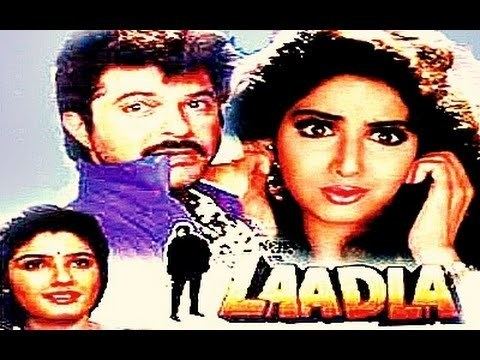 Slowly Raju starts to like Sheetal and starts loving her. He again saves her when some henchmen of Suryadev try to kill her. However tensions arise between Raju and Sheetal when she fires Kajaal out of jealousy as Sheetal sees Kaajal visiting Raju's house frequently, though Kaajal goes there to take care of Raju's lonely mother.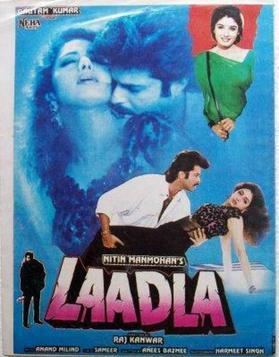 Labor issues cause the workers to go on strike. The competing mill owner plans to take advantage of the situation and hires hoods to set the mill on fire. Raju in his attempt to stop the fire is mistakenly arrested. Raju's mom goes to Sheetal's house to clear matters but is insulted and taunted by Sheetal, and collapses until Raju arrives to save his mother and slaps Sheetal and breaks his ties with her. A guilty Sheetal who truly is in love with Raju decides to kill herself until the rival mill owners kidnap and decide to kill her themselves, until Raju arrives to save her life. Sheetal is remorseful for her behaviour towards her husband and family. She makes Kaajal managing director of the company and stops working to become a good wife to Raju and both of them lives happily ever after with them living in Raju's house.
Cast
Anil Kapoor as Raj Verma (Raju)
Sridevi as Sheetal Jetley or Verma
Divya Bharti as Sheetal (80% filmed)
Raveena Tandon as Kaajal
Farida Jalal as Gayetri Verma
Aruna Irani as Bannobi (Sheetal's nanny)
Prem Chopra as Suryadev
Paresh Rawal as Hiravat (Suryadev's brother)
Mohnish Behl as Vikram (Suryadev's son)
Anupam Kher as Laxminarayan Jetley
Shakti Kapoor as Tilak Bhandari
Alok Nath as Kaajal's dad
Kalpana Iyer as Kamini
Arun Bakshi as Mehtu
Shawn Jhajj as Customs Officer
Vaishnavi as Special Appearance in Item Song
Divya Bharti's Death
Late Divya Bharti was scheduled to play the role of Sheetal Jaitely in this movie but due to her sudden demise on 5 April 1993 she could not complete the movie. Later, Sri Devi was signed to play the role. Some footage of Divya's role were later played on TV for her fans.
Soundtrack
Producer Nitin Manmohan repeated music directors Anand-Milind and lyricist Sameer after hits like Baaghi, Maha Sangram, Adharm and Bol Radha Bol. The music topped the charts when released. It was among the best selling albums of 1994.
Original Soundtrack label
Awards
The film's actresses Sridevi and Raveena Tandon were nominated for the Best Actress and Best Supporting Actress awards respectively at the Filmfare Awards held in 1995.
Songs
1Tu Mera Laadla2:24
2Mere Ghulam Tera Katleaam3:06
3Dhik Ta Na Na6:15

References
Laadla (1994 film) Wikipedia
(Text) CC BY-SA