Snyder then made history by becoming the first Olympic gold medalist to return to college and win an NCAA wrestling championship, clinching his second consecutive NCAA title in 2017.
His journey through the history books continued in the summer of 2017, when Snyder defeated Abdulrashid Sadulaev - nicknamed "The Russian Tank" after steamrolling his way to titles at the 2014 and 2015 World Championships, and through the 2016 Rio Olympics where he outscored his opponents 28-1 on his way to a gold medal at 86k - in the deciding finals match of the 2017 World Championships, giving America it's first world team championship in over 20 years and Snyder his second individual World Championship, as well as the title of best pound-for-pound wrestler on the planet.
In his first three years of high school, Snyder amassed a 179–0 record, won three Prep National Championships, and only conceded a single takedown. Named the national high school wrestler of the year by both Intermat and ASICS, Snyder was also ranked as the #1 pound-for-pound high school wrestler in America by Flowrestling after his junior season.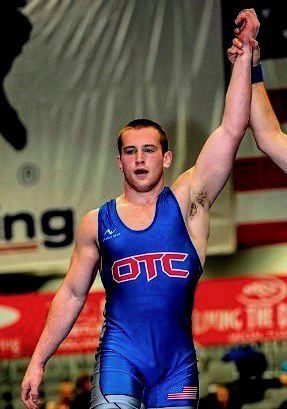 He then spent his senior year of high school training at the United States Olympic Training Center, wrestling internationally and winning America's first Junior World Championship in over 20 years while becoming the youngest two-time Junior World medalist in American history.
To begin his collegiate wrestling career, Snyder accepted a full-ride from the Ohio State Buckeyes, helping them to an NCAA team championship as a true freshman when he lost to a fifth-year senior in the national finals. A few weeks later he rebounded from this heartbreaking loss with remarkable resilience: Snyder defeated the returning Olympic gold medalist for a chance to represent the United States of America on its 2015 World Team, and then competing on September 11 while on American soil, became the youngest World Champion in American wrestling history by dethroning the reigning World Champion. Snyder continued his extraordinary run by going back to the Buckeyes and rallying for an overtime victory over "a titan of the sport," the returning two-time national chamption who outweighed him by more than 30 pounds and was on a 88-match win streak to win an individual NCAA Championship as a true sophomore. A few months later Snyder would win his historic gold at the 2016 Rio Olympics — capping-off his unprecedented streak of winning wrestling's three most prestigious championships in succession before his 21st birthday, defeating the man holding each title along the way.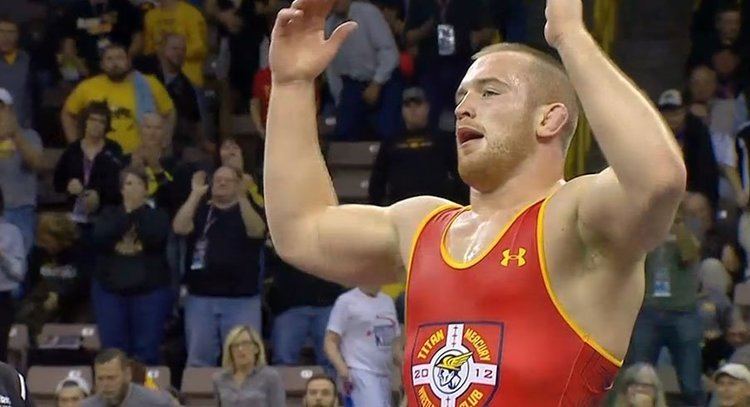 And in a story recounted to The Washington Post by his college coach, Tom Ryan, after Snyder's thrilling come-from-behind overtime victory which clinched the NCAA heavyweight title in front of a sold-out Madison Square Garden - a match chosen by fans to be the final one of the night and broadcast live in primetime to millons on ESPN - a maintenance worker approached Ryan to let him know what made Snyder, who'd already made wrestling history as America's youngest World Champion and was named Most Outstanding Wrestler of those NCAA Championships, stand out from his competition the most that weekend: he'd been the only athlete in the entire tournament who continually thanked him for refilling the stadium's water jugs.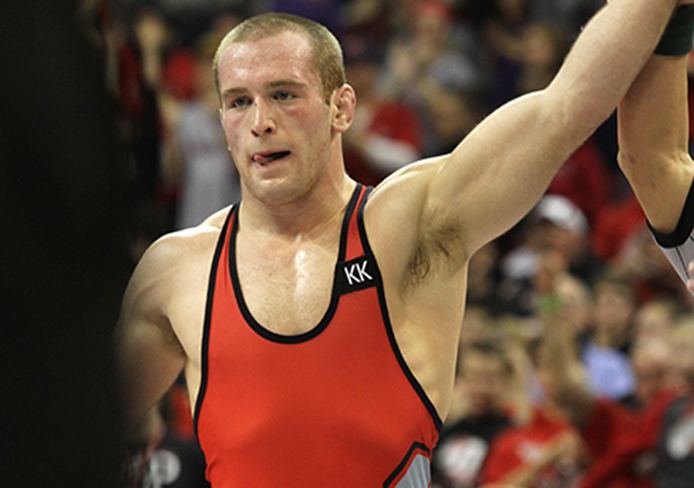 Snyder, just 19 years old at the time, defeated the reigning World Champion at 97 kg, Russia's Abdusalam Gadisov, for his 2015 World Championship in Las Vegas. And then less than one year later, Snyder bested Azerbaijan's Khetag Gazyumov, a former World Champion and two-time Olympic medalist, for his Rio Olympic gold. Combined, these two men were 20 years Snyder's senior.
Additionally, to earn the honor of representing the United States of America on each of those national teams, Snyder had to beat reigning London 2012 Olympic gold medalist Jake Varner in both America's 2015 World Team Trials and the 2016 Olympic Team Trials. Since USA Wrestling's National Team Trials use a best two-out-of-three format for their finals, Snyder had to beat the returning Olympic gold medalist a total of four times, which he did with a cumulative score of 21-6 over the course of their matches.
Snyder, who wrestles collegiately for the Ohio State Buckeyes, is also an NCAA Division I National Champion. His overtime victory in a sold-out Madison Square Garden snapped his opponent's 88-match winning streak, preventing North Carolina State University's Nick Gwiazdowski from winning his third consecutive NCAA heavyweight title. Weighing in for the 285lb. Heavyweight division at just 226 pounds, Snyder was the lightest heavyweight in the field and was named Most Outstanding Wrestler of the tournament.
For his two international championships Snyder was rewarded with over a quarter million dollars by the Living the Dream Medal Fund, which was founded by "two former collegiate wrestlers-turned Wall Street tycoons," billionaire investment banker Michael E. Novogratz and real estate developer David Barry. Snyder was well endowed with $250,000 for his 2016 Summer Olympics gold and earlier received $50,000 for his 2015 World Championship, monies he is allowed to keep since the NCAA made an exception to its rules against student-athlete financial compensation for the Fund.
Snyder amassed a 179-0 record in his first three years of high school before becoming the youngest American in over 20 years to win a FILA Junior World championship in August 2013. Snyder was coached by two former World Champions during his gold medal match: Bill Zadick of the Iowa Hawkeyes, who was a college teammate of Jeff McGinness, the youngest ever American FILA Junior World Champion who won the tournament in 1992, as well as Zeke Jones. Although Snyder was unable to repeat his gold medal run in 2014, he brought home a bronze medal, and in the process became the youngest two-time Junior World medalist in American history.
Before bringing home his Junior World title in 2013, Snyder had already decided to forgo his senior year of high school competition and instead compete internationally as a resident athlete at the United States Olympic Training Center beginning in the fall of 2013. In the spring of 2014, at 18 years of age, Snyder was selected to represent Team USA as the youngest-ever member of the Beat the Streets All-Star team that faced off against top-ranked wrestlers from across the world, where he wrestled alongside fellow Americans with multiple NCAA championships and Olympic gold medals such as David Taylor, Brent Metcalf and Jordan Burroughs. Snyder, who competes internationally at 96 kg, lost a tightly contested exhibition match 6–3 against Khadzhimurat Gatsalov, the No. 1-ranked wrestler in the world at 120 kg who at 31 years old had won five World Championships and an Olympic gold medal. A few weeks later, Snyder secured a place on his second consecutive United States Junior World Team, winning by technical fall in the national finals.
Snyder hoped to repeat his championship run at the Junior World Championships in 2014, though fell short and lost to Georgy Gogaev of Russia from North Ossetia-Alania in the quarterfinals, and wrestled back for a bronze. Earlier in 2014, Gogaev had defeated two former Division I (NCAA) champions Dustin Kilgore and Cam Simaz, both of whom had won their NCAA titles years earlier, in 2011 and 2012 respectively – while Snyder was still competing in high school.
In the early minutes of his gold medal Junior World Championships match in 2013, Snyder was thrown to his back by his Armenian opponent, Viktor Kazishvili, and nearly pinned. After fighting off his back and down 4–1, Snyder then ran off 10 unanswered points to secure the victory by technical fall in four minutes and four seconds, his third in his four matches at the tournament.
During his 179–0 run during his first three years of high school, Snyder only gave up a single takedown. Snyder, who stopped playing football for his nationally ranked high school team following his sophomore season, is a two-time Washington Post All-Met Wrestler of the Year, and was named the male 2013 ASICS Wrestler of the Year as well as Intermat's 2013 Wrestler of the Year. In November 2013, Snyder became the #1 ranked "Pound for Pound" (P4P) American high school wrestler according to Flowrestling.org.
Undefeated in what are considered the top 3 toughest high school wrestling tournaments in America, Snyder won the Walsh Ironman twice, Beast of the East three times, and the Powerade Wrestling Tournament once. Snyder began wrestling for the Ohio State Buckeyes in 2014, placing second in the NCAA championships his freshman year at the 197-pound class individually, and winning a National Championship as part of the Buckeyes' 2014–15 team.
He initially planned to take an Olympic redshirt for the 2015–16 season, but instead chose to return for the Buckeyes and enroll in classes for the spring semester. At the NCAA championships, Snyder won at heavyweight, defeating two-time defending national champion Nick Gwiazdowski of North Carolina State University in overtime 7–5. Snyder was the lightest heavyweight in the field at 226 pounds and finished 11–0 on the season.
Snyder is a 2015 UWW world champion at age 19.
At Golden Grand Prix Ivan Yarygin 2016 he lost to Anzor Boltukaev of Russia, but won the bronze medal match.
At the 2016 Summer Olympic Games, he won the Gold Medal bout 2–1 en route to becoming the youngest Olympic Wrestling Champion in USA history at the age of 20, beating Henry Cejudo's record.
Snyder has expressed an interest in Mixed martial arts, wanting to compete in the UFC. He plans to cross train Mixed martial arts with wrestling as he continues his historic world championship runs for Freestyle.
2016 Olympic Gold Medalist
2016 NCAA National Champion
2017 NCAA National Champion
2015 member of the Ohio State Buckeyes (team championship)
2015 NCAA runner-up (individual)
2015 World Champion (97 kg)
2017 World Champion (97 kg)
2013 Junior World Champion