India




Official, Kannada


15.34 km2


Karnataka




Canara




North Kanara




Smt. Sharadha Mohan Shetty



Kumta is a town and a taluk in the Uttara Kannada district of Karnataka, India. Kumta is about 142 km south of Margao and 58 km north of Bhatkal. It is one of the important stations along the Konkan Railway line running between Mumbai and Mangalore. The nearest international airport is Dabolim Airport (Vasco da Gama) which is 167 km away. www.nammakumta.com
During the British Raj, Kumta was a part of the North Kanara district of the Bombay Presidency. Crafts made out of Carving in sandalwood is a specialty. The city came under the rule of Maratha Empire in the 1800s, who ceded it to the British at the conclusion of the Third Anglo-Maratha War in 1818. The British established Kumta city as a part of the Bombay Presidency. During the American Civil War the cotton from the southern states that fed mills in England stopped supplying and the mills started importing a variety of cotton known as Kumta Hatti' this resulted in development of Kumta port.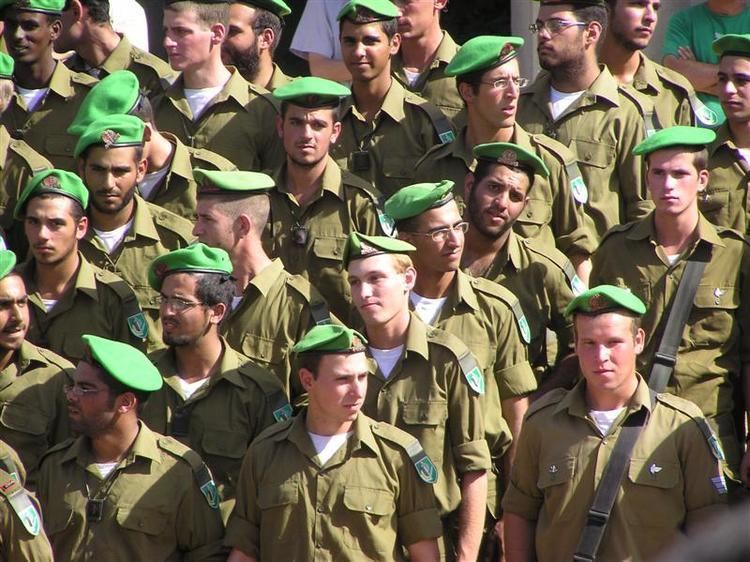 After Indias independence in 1947, Bombay Presidency was reconstituted as Bombay State. In 1956 the southern portion of Bombay State was added to Mysore State, which was renamed Karnataka in 1972. Kumta was an ancient site of sea trade visited by the Arabs, Dutch, Portuguese, French and later the British. Famous Moroccan traveler Ibn Battuta is said to have stayed for a time in the district under the protection of Nawayath Sultan Jamal Al-Din. Ibn Battuta passed through this route during one or more of his journeys.
The renowned Bengali poet and Nobel laureate Rabindranath Tagore, who visited Kumta in 1882, dedicated an entire chapter of his memoirs to this city. The 22 year old Rabindranath Tagore stayed with his brother, Satyendranath Tagore, who was the district judge in North Kanara. There is a substantial amount of Chardo families in this area as they had migrated due to the persecution by the Portuguese in Goa.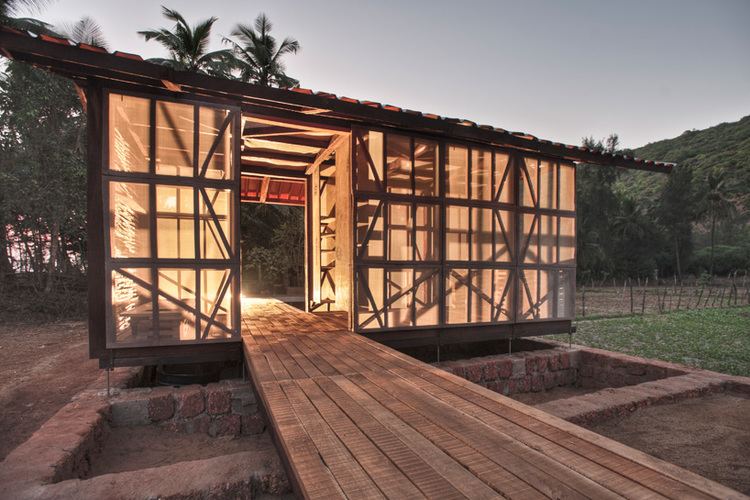 The city of Kumta is located on the Arabian seacoast in the district of North Kanarain the state of Karnataka. Kumta is adjacent to the vast western ghats14.42°N 74.4°E? / 14.42; 74.4. It has an average elevation of 3 metres (9 feet). Just to the north of city, the major Aghanashiniriver joins the Arabian Seaon her way rendering stunning scenery. The town of Gokarnanear Kumta is famous for beaches. A nearby Rock Climbingspot called Yanais also beautiful with its massive black rock formations and nature trails.
Gokarna is just 30 km. Yana is just 20 km from Kumta. Places around Kumta include:
Gorkana Beaches,
Kadle Beach
Dhareshwar Beach
Kudle beach
Holanagadde Nene Beach
Tuin Beach
Kumta Beach
Baada Temple and Beach
Mangodlu Beach
Mirjan Fort
Nirvana Beach, is getting popularity among international and domestic tourist, because of its beautiful location, white sand, green coastline and gentle inhabitants. (12 km from Kumta)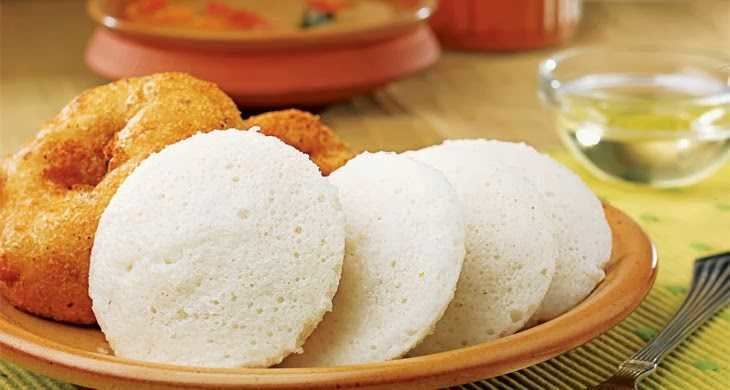 Vegetarian Saraswat cuisine Their curries use a lot of coconut, coconut oil, tamarind, and curry leaves and is largely influenced by South Indian cuisine. Dishes such as Savalem ranapp prepared among the Bhats (Priests), Orthodox Goud Saraswat Brahmins and Chitrapur Saraswat Brahmins. This is followed by most Konkani families on Holy days and on festivals like Ganesh Chaturthi follow this style of cooking. On certain days, (Mondays in particular), all Saraswat Brahmins eat only vegetarian food.
Havyakas are traditionally lacto-vegetarian in their diet, and their cuisine consists of some unique food items including Tellavu (a light type of dosa), Todedev (a wafer-thin sweet preparation), Melara, Balehannu Shavige (A vermicelli preparation using banana), Odappe, Holige, Appehuli, Gensle (sweet which is baked in turmeric/masala leaf), Halasinakayi huli, various types of Thambli (buttermilk/yoghurt-based rice accompaniment) including Korskayi Tambli, various types of Gojju (gravy) including Kocheegayi Gojju,Korskayi Gojju,Kai Gojju,Kadle Gojju (famous in Sagara prantya), etc.[14] Other commonly prepared items include Hagalkai Hashi (a type of salad made from bitter gourd), Kai Rasaa, Karkli, patrode, famous Soppina Tambli-Swarle-kudi, various leaf-based preparations such as Honegone Soppu, Vidangada Soppu, Vasange Soppu, Yelgurge kudi/soppu, Sorle kudi/soppu, Kanchi-soppu and Choand Gte-soppu, Kajale-palya, Huli, Sasame made of mango and Kannekudi katne. Many items are prepared using jack-fruit such as sweet pappads, several types of Thamblis and a variety of Chatni pudis, Sandige and Happala which can be preserved for a long time . They are also known for their preparations of banana Halwa, Berati of jack-fruit and Halasina Hannina Kadubu. "Holige" is the most popular sweet among havyakas.
The traditional food dishes of Kumta Muslims adopt the cuisine from surrounding regions, including Kerala. Seafood has been the mainstay of the Nawayathi diet for centuries. Meat and rice are staple foods. Favoured meats are beef, poultry, goat, and lamb. A popular beverage is tea, to which cardamom or mint can be added to give a distinct flavour. Muslims are strictly prohibited from eating pork, so it is not included in local menus.
Kumta Wikipedia
(,)https://fbexternal-a.akamaihd.net/safe_image.php%3Fd%3DAQDMVyrWZUL54DDn%26w%3D720%26h%3D540%26url%3Dhttp%253A%252F%252Fupload.wikimedia.org%252Fwikipedia%252Fcommons%252Fthumb%252Fe%252Fe6%252FKumta-sunset.JPG%252F720px-Kumta-sunset.JPG(,)http://upload.wikimedia.org/wikipedia/commons/e/ec/Nahal-kumta.jpg(,)http://upload.wikimedia.org/wikipedia/commons/0/02/Map_of_Vedic_India.png(,)http://1.bp.blogspot.com/_zXPPaZIu1Vk/S3Ow-hnB1DI/AAAAAAAAAA4/rS_3J4m1jUU/s1600-h/OgAAAAZerTvhk5e9uic8v73fb25sk-D964Gn6v7V_eitME2vCD4uGkBmhhJbj8y2PYKyzdHX84joqmTKNmS4tOPADusAm1T1UDD66JOw-xwdmn3u2AHUv5TEZOlF.jpg(,)http://arunshanbhag.files.wordpress.com/2014/06/d60_4068_apm.jpg%3Fw%3D1024(,)http://arunshanbhag.files.wordpress.com/2014/12/d60_3944_aps.jpg(,)http://www.sahildaily.com/news/2010/jul10/5_kumta_bandh_1.jpg
(,)http://www.designboom.com/weblog/images/images_2/lauren/kumta/kumta01.jpg(,)http://prashanthegde.com/wp-content/uploads/2012/03/Collapsed-building-1024x682.jpg(,)http://www.insideoutside.in/IMG/315/81315/hut-to-hut-in-kumta-to-promote-eco-tourism6.jpg(,)http://www.designboom.com/weblog/images/images_2/lauren/kumta/kumta02.jpg(,)http://assets.inhabitat.com/wp-content/blogs.dir/1/files/2013/01/Kumta-Prototype-Rintala-Eggertsson-9.jpg(,)http://www.designboom.com/weblog/images/images_2/lauren/kumta/kumta12.jpg(,)http://assets.inhabitat.com/wp-content/blogs.dir/1/files/2013/01/Kumta-Prototype-Rintala-Eggertsson-8.jpg(,)https://s-media-cache-ak0.pinimg.com/736x/a2/f6/71/a2f67148281b9e88c6da9d5637c4d78c.jpg(,)http://2.bp.blogspot.com/-oqIrVeHjMk4/UbonR4IJLVI/AAAAAAAABfw/03Ta0lOhinQ/s1600/kumta05.jpg(,)http://assets.inhabitat.com/wp-content/blogs.dir/1/files/2013/01/Kumta-Prototype-Rintala-Eggertsson-6.jpg(,)http://2.bp.blogspot.com/-9bX4BqNuoqA/UbonbMsO-KI/AAAAAAAABgQ/snnFA5Uu8os/s1600/kumta06.jpg(,)http://assets.inhabitat.com/wp-content/blogs.dir/1/files/2013/01/Kumta-Prototype-Rintala-Eggertsson-12.jpg(,)http://farm3.static.flickr.com/2948/15324670708_966039270c_m.jpg(,)http://www10.aeccafe.com/blogs/arch-showcase/files/2013/02/Pasi-Aalto-Kumta-Prototype-1729.jpg
(,)http://www.holidify.com/images/foodImages/219.jpg(,)http://img.photobucket.com/albums/v110/shanbhag/Bharat%25202007/DSCN0056-Aps.jpg(,)http://upload.wikimedia.org/wikipedia/commons/4/48/Batata_Vada.jpg(,)http://www.holidify.com/images/foodImages/92.jpg%3Ftimestamp%3D1429142400039(,)http://img.photobucket.com/albums/v110/shanbhag/Boston/DSC_0514-Aps.jpg(,)http://serenitybeachresort.in/wp-content/uploads/2013/10/sea-food-dishes.jpg(,)http://farm3.staticflickr.com/2805/9454675385_8e1e5fdd0b_z.jpg
(,)http://img.photobucket.com/albums/v110/shanbhag/Bharat2005/DSC_0913s.jpg(,)http://img.photobucket.com/albums/v110/shanbhag/Bharat2005/DSC_0912s.jpg(,)http://dineshhegde.files.wordpress.com/2010/12/anasuya-1-of-1.jpg(,)http://farm8.static.flickr.com/7214/7208884058_2f182e7590_s.jpg(,)http://cscs.res.in/irps/heira/archive/photos/regional-conferences/june-24-25-2013-kumta/DSC00743.JPG/image_large(,)http://cscs.res.in/irps/heira/archive/photos/regional-conferences/june-24-25-2013-kumta/DSC00670.JPG/image_large(,)http://cscs.res.in/irps/heira/archive/photos/regional-conferences/june-24-25-2013-kumta/DSC00713.JPG/image_large(,)https://arunshanbhag.files.wordpress.com/2014/12/d60_3915_aps.jpg%3Fw%3D660(,)http://farm8.static.flickr.com/7101/7208883158_d8553810b6_s.jpg(,)http://cscs.res.in/irps/heira/archive/photos/regional-conferences/june-24-25-2013-kumta/DSC00807.JPG/image_large(,)http://tulunadunews.com/images/2013/12/Bhatkal-One-Killed-several-injured-in-a-gory-accident-at-Kumta-03.jpg(,)https://fbcdn-sphotos-a-a.akamaihd.net/hphotos-ak-xap1/t31.0-8/c0.250.851.315/p851x315/906223_217209828467020_347059945_o.jpg(,)http://www.thewowa.com/upload/rss_download/20121003/600_600/201210032104537440.jpg(,)https://fbcdn-sphotos-g-a.akamaihd.net/hphotos-ak-xap1/v/t1.0-9/s480x480/482540_217219295132740_1891222809_n.jpg%3Foh%3D5b9483272bd34704f6af9dba6040c036%26oe%3D55D5E1D4%26__gda__%3D1440740393_39ecea67255a05b52d5b8a5b77feb33d(,)https://fbcdn-sphotos-d-a.akamaihd.net/hphotos-ak-xpa1/v/t1.0-9/s480x480/9848_217268771794459_813068599_n.jpg%3Foh%3D9990ae6a18fa55f122fd6abd431915b3%26oe%3D55D99D5F%26__gda__%3D1440635186_a6f273ee6ca18c926b06e67ba4bff6b3(,)http://c14996364.r61.cf2.rackcdn.com/destinations/dhareshwar-beach-2783/Dhareshwara-Temple-and-Beach-(4)_slider_main.jpg%3F1384200456(,)http://i.ytimg.com/vi/yGInOm1EAo0/hqdefault.jpg
(,)http://cdn.indiatourism4u.in/images/7701gal3.jpg(,)http://www.nativeplanet.com/photos/big/2012/05/_13382955610.jpg(,)http://media-cdn.tripadvisor.com/media/photo-s/06/8c/d6/d9/ecolodge-yoga-resort.jpg(,)http://static2.tripoto.com/media/filter/medium/img/3353/SpotDocument/dscn0940.jpg(,)http://www.vivekm.com/new/wp-content/uploads/2013/01/Kumta_Beach-5584-1024x682.jpg(,)http://www.nativeplanet.com/photos/600x450/2012/08/_13443265410.jpg(,)http://cdn1.images.touristlink.com/repository/MA/IN/EN/TR/AN/CE/TO/TH/mirjan-fort-main-_entrance-_to-_the-_-_fort.jpg(,)http://static.panoramio.com/photos/large/2880154.jpg(,)http://3.bp.blogspot.com/-9KmkQh8nTQM/U5w-m5ORCmI/AAAAAAAACHQ/uQk95MThoPE/s1600/SirsiAttractions.blogspot.com%2BKumta%2BHonnavar%2BAttractions%2B(2).jpg(,)http://www.jnvuttarakannada.gov.in/karwar.jpg(,)http://travel.sulekha.com/india/karnataka/coorg/photos/coorg-24.jpg