Kotch is a 1971 American comedy-drama film directed by Jack Lemmon and starring Walter Matthau, Deborah Winters, Felicia Farr, Charles Aidman, and Ellen Geer.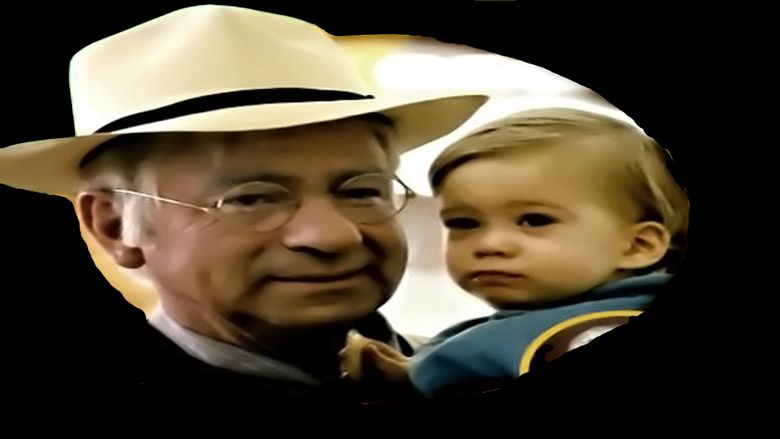 Adapted by John Paxton from the 1965 novel of the same name by Katharine Topkins, the film tells the story of an elderly man who runs away so as not to be put into a nursing home, and strikes up a friendship with a pregnant teenaged girl. It was Lemmon's only film behind the camera and partnered him with friend and frequent costar Matthau.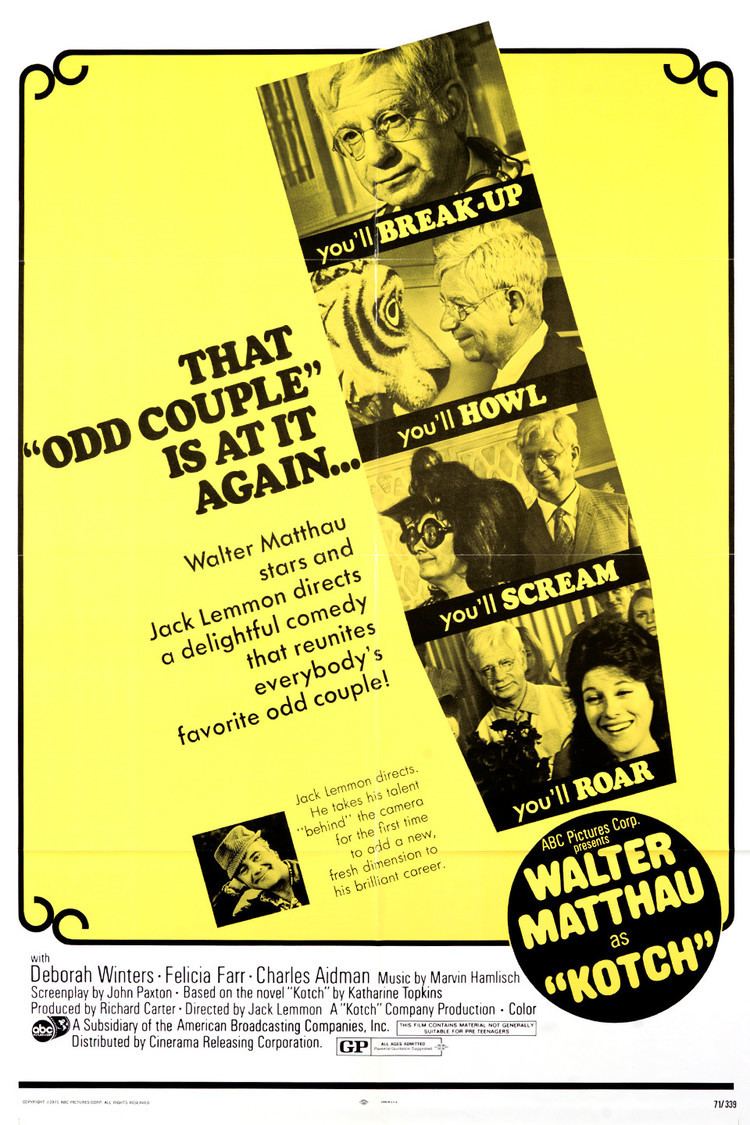 Portions of the film were shot and set in Palm Springs, California.
Walter Matthau as Joseph P. Kotcher
Deborah Winters as Erica Herzenstiel
Felicia Farr as Wilma Kotcher
Charles Aidman as Gerald Kotcher
Ellen Geer as Vera Kotcher
Donald and Dean Kowalski as Duncan Kotcher
Arlen Stuart as Mrs. Fisher
Jane Connell as Miss Roberts
James E. Brodhead as Mr. Weaver
Jessica Rains as Dr. McKernan
Darrell Larson as Vincent Perrin
Biff Elliot as Motel Manager
Paul Picerni as Dr. Ramon Caudillo
Lucy Saroyan as Sissy
Kim Hamilton as Emma Daly
Amzie Strickland as Nurse Barons
Larry Linville as Peter Stiel
Jack Lemmon as Sleeping Bus Passenger (uncredited)
The film earned rentals of $3.6 million in North America and $1.4 million in other countries. It recorded an overall profit of $330,000.
The film was nominated for Academy Awards for Best Actor in a Leading Role (Walter Matthau), Best Film Editing (Ralph E. Winters), Best Music, Song (for Marvin Hamlisch and Johnny Mercer for "Life Is What You Make It"), and Best Sound (Richard Portman and Jack Solomon).
Kotch was released in a Region 1 DVD by Fox Video on July 6, 2004.