Name

Kimberly Williams-Paisley

Years active

1990–present







Full Name

Kimberly Payne Williams

Born

September 14, 1971 (age 49) (

1971-09-14

)

Rye, New York, U.S.

Other names

Kimberly Payne WilliamsKimberly Williams-PaisleyKimberley Paisley

Website

kimberlywilliams-paisley.com

Children

William Huckleberry Paisley, Jasper Warren Paisley

Parents

Linda Barbara Williams, Gurney Williams

Movies and TV shows




Similar People
Brad paisley kimberly williams paisley others hit with cruel hoax
Kimberly Payne Williams-Paisley (née Williams; born September 14, 1971) is an American actress known for her co-starring roles on According to Jim and Nashville, as well as her breakthrough performance in Father of the Bride (1991), for which she was nominated for several awards, and its sequel, Father of the Bride Part II (1995).
Contents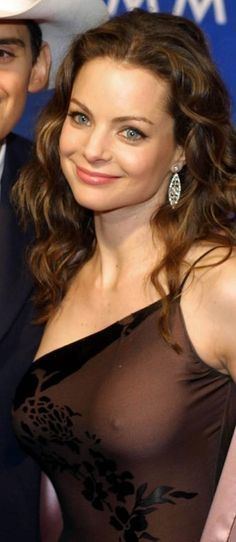 Throughout her acting career, she has guest-starred on TV shows including Tales from the Crypt, George Lopez and Less than Perfect. She is also known for her roles in made-for-TV movies, including Safe House, The Christmas Shoes, and Lucky 7, and also her role as Laura Parker in Shade, a short film that she also wrote and directed. Williams is married to country musician Brad Paisley, with whom she has two sons; actress Ashley Williams is her sister.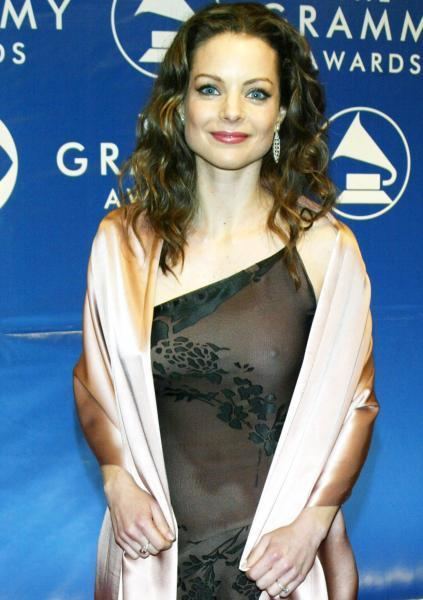 Kimberly williams paisley on facing her mother s dementia
Early life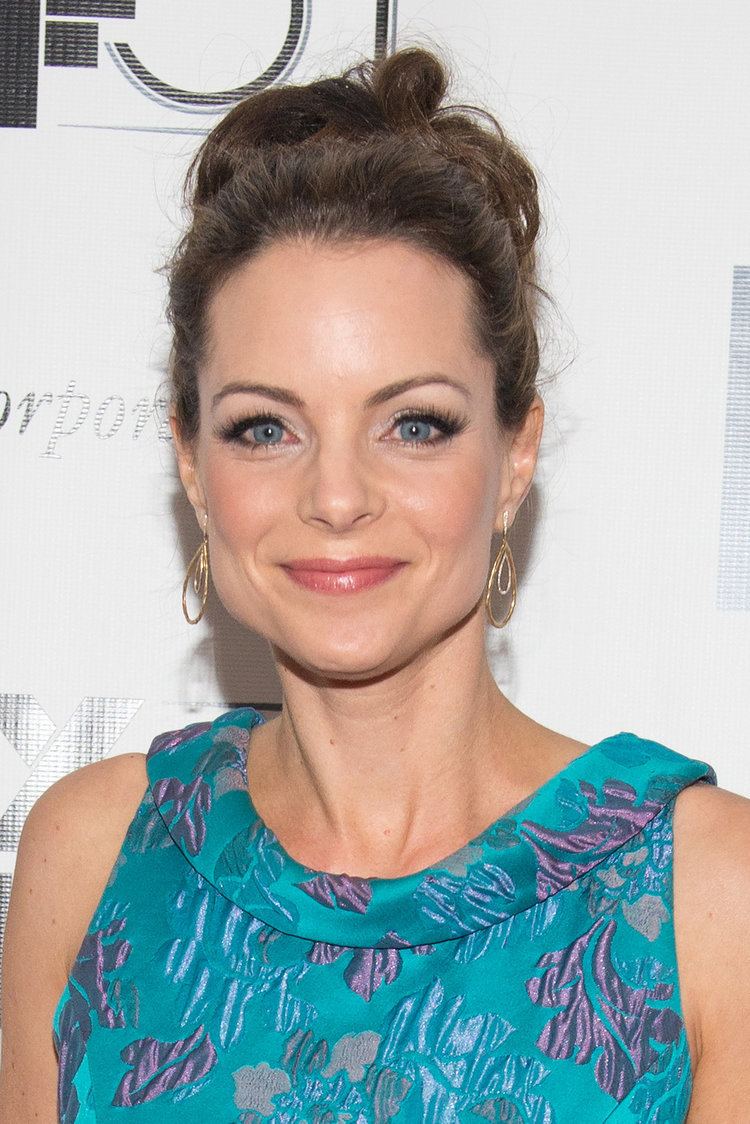 Williams-Paisley was born in Rye, New York, the daughter of Linda Barbara (née Payne), a fund-raiser, and Gurney Williams III, a health and science writer. She has a sister, Ashley, also an actress, and a brother, Jay. Williams has been in show business since the age of 13. In 1989 she directed the Rye High School Musical Revue. She left Northwestern University during her sophomore year to appear in the 1991 film version of Father of the Bride but returned to complete her degree in drama. While there she was a sister of the Alpha Phi sorority.
Career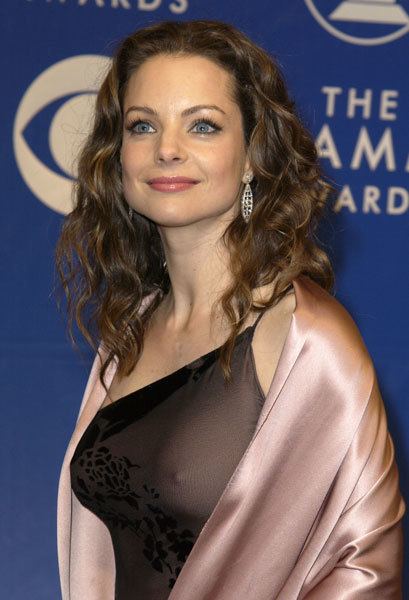 Williams-Paisley's breakthrough role was Annie Banks in Father of the Bride (1991) and Father of the Bride Part II (1995), with Steve Martin and Diane Keaton. She later appeared in Indian Summer (1993), Coldblooded (1995), The War at Home (1996), and in 1996 landed the lead role in the ABC drama series Relativity. She won critical acclaim for her performance, but the series was canceled after 17 episodes due to low ratings. In 2000, Williams-Paisley starred as Virginia in the fantasy miniseries The 10th Kingdom.
From 2001 to 2008, Williams-Paisley played the role of Dana in the ABC sitcom According to Jim, opposite Jim Belushi and Courtney Thorne-Smith. She left the show after its 7th season, but she came back for the show's final episode in 2009. She had a short yet well known appearance on King of Queens. On stage, Williams-Paisley replaced Arija Bareikis as Sunny in The Last Night of Ballyhoo, written by Alfred Uhry (of Driving Miss Daisy fame) sometime later in the play's February 1997 to June 1998 run. During the 2000s, she also starred in number of made for television movies, and also guest starred on Less than Perfect, Boston Legal, and Royal Pains. In film, she starred opposite Matthew McConaughey in 2006 drama We Are Marshall.
In 2012, Williams-Paisley began starring in the recurring role of Peggy Kenter in the ABC drama series, Nashville. In March 2015, Williams-Paisley was cast in Alvin and the Chipmunks: The Road Chip.
Personal life
In March 2003 Williams married country music singer Brad Paisley. In February 2007, she gave birth to their first child, a son named William Huckleberry Paisley, also known as "Huck," in Nashville, Tennessee. They welcomed their second son, Jasper, in April 2009.
Filmography
Actress
2023
Jesus Revolution
as
Charlene
2023
Dog Gone
as
Ginny Marshall
2022
A Nashville Country Christmas
2021
Sister Swap: Christmas in the City (TV Movie)
as
Jennifer Swift
2021
Sister Swap: A Hometown Holiday (TV Movie)
as
Jennifer Swift
2020
The Christmas Chronicles: Part Two
as
Claire
2020
A Nashville Christmas Carol (TV Movie)
as
Spirit of Christmas Present
2020
Father of the Bride Part 3 (ish) (Short)
as
Annie Banks
2020
The Violent Heart
as
Helen
2020
Kleenex at Walmart: Kimberly Williams-Paisley (Video short)
as
Influencer
2019
Dolly Parton's Heartstrings (TV Series)
as
Emily
- Jolene (2019) - Emily
2017
Darrow & Darrow (TV Mini Series)
as
Claire Darrow
- Witness to Murder (2019) - Claire Darrow
- Darrow & Darrow: Body of Evidence (2018) - Claire Darrow
- In the Key of Murder (2018) - Claire Darrow
- Darrow & Darrow (2017) - Claire Darrow
2019
The Flash (TV Series)
as
Renee Adler
- The Girl with the Red Lightning (2019) - Renee Adler
- Goldfaced (2019) - Renee Adler
2018
The Christmas Chronicles
as
Claire
2017
The Christmas Train (TV Movie)
as
Eleanor Carter
2017
You Get Me
as
Mrs. Hanson
2017
Speech & Debate
as
Susan Merrick
2015
Alvin and the Chipmunks: The Road Chip
as
Samantha
2014
Two and a Half Men (TV Series)
as
Gretchen
- Oh WALD-E, Good Times Ahead (2014) - Gretchen
- Dial 1-900-Mix-A-Lot (2014) - Gretchen
- Lan mao shi zai wuding shang (2014) - Gretchen
- West Side Story (2014) - Gretchen
- Welcome Home, Jake (2014) - Gretchen
- How to Get Rid of Alan Harper (2014) - Gretchen
2014
Ask Me Anything
as
Margaret Spooner
2012
Nashville (TV Series)
as
Peggy Kenter
- Tomorrow Never Comes (2013) - Peggy Kenter
- I'm Tired of Pretending (2013) - Peggy Kenter
- Hanky Panky Woman (2013) - Peggy Kenter
- She's Got You (2013) - Peggy Kenter
- You're No Angel Yourself (2013) - Peggy Kenter
- I Don't Wanna Talk About It Now (2013) - Peggy Kenter
- I Fall to Pieces (2013) - Peggy Kenter
- I'll Never Get Out of This World Alive (2013) - Peggy Kenter
- Take These Chains from My Heart (2013) - Peggy Kenter
- My Heart Would Know (2013) - Peggy Kenter
- I Saw the Light (2013) - Peggy Kenter
- Dear Brother (2013) - Peggy Kenter
- There'll Be No Teardrops Tonight (2013) - Peggy Kenter
- I've Been Down That Road Before (2013) - Peggy Kenter
- I'm Sorry for You, My Friend (2013) - Peggy Kenter
- Where He Leads Me (2012) - Peggy Kenter
- Lovesick Blues (2012) - Peggy Kenter
- You're Gonna Change (Or I'm Gonna Leave) (2012) - Peggy Kenter
- Move It on Over (2012) - Peggy Kenter
- We Live in Two Different Worlds (2012) - Peggy Kenter
2012
Royal Pains (TV Series)
as
Sam Chard
- Business & Pleasure (2012) - Sam Chard
2010
Amish Grace (TV Movie)
as
Ida Graber
2001
According to Jim (TV Series)
as
Dana
- Heaven Opposed to Hell (2009) - Dana
- The Devil Went Down to Oak Park (2008) - Dana
- No Bedrest for the Wicked (2008) - Dana
- The Cheater (2008) - Dana
- The Six-Week Curse (2008) - Dana
- The Chaperone (2008) - Dana (credit only)
- I Drink Your Milkshake (2008) - Dana (credit only)
- The Gift Certificate (2008) - Dana (credit only)
- Pregnancy Brain (2008) - Dana (credit only)
- All Dolled Up (2008) - Dana (credit only)
- Goodwill Hunting (2008) - Dana (credit only)
- The Rendezvous (2008) - Dana (credit only)
- Period Peace (2008) - Dana (credit only)
- Ruby's First Date (2008) - Dana
- Cheryl Goes to Florida (2008) - Dana
- The Perfect Fight (2008) - Dana (credit only)
- Safety Last (2008) - Dana
- The Hot Wife (2008) - Dana
- Jim Almighty (2008) - Dana
- Jim's Birthday (2007) - Dana
- Any Man of Mine (2007) - Dana
- Devlin in Disguise (2007) - Dana
- The Grill II (2007) - Dana
- What Lies Beneath (2007) - Dana
- The At-Bat (2007) - Dana
- Coach Jim (2007) - Dana
- In Case of Jimergency (2007) - Dana
- Separate Ways (2007) - Dana
- Dino-Mite (2007) - Dana
- Deliverance (2007) - Dana
- Cheryl Gone Wild (2007) - Dana
- Good Grief (2007) - Dana
- All the Rage (2007) - Dana
- Hoosier Daddy (2007) - Dana
- Guinea Pygmalion (2007) - Dana
- The Punch (2007) - Dana
- The Flannelsexual (2007) - Dana
- Belaboring the Point (2006) - Dana
- Jim's Best Friend (2006) - Dana
- The Thin Green Line (2006) - Dana
- Polite Jim (2006) - Dana
- Daddy Dearest (2006) - Dana
- The Grumpy Guy (2006) - Dana
- Get Your Freak On (2006) - Dana
- The Stick (2006) - Dana
- Mr. Right (2006) - Dana
- Renewing Vows (2006) - Dana
- Sex Ed Fred (2006) - Dana
- The Gift of Maggie (2005) - Dana
- Lean on Me (2005) - Dana
- The Dream (2005) - Dana
- James & the Annoying Peach (2005) - Dana
- The Chick Whisperer (2005) - Dana
- Anec-Dont's (2005) - Dana
- The Race (2005) - Dana
- Charity Begins at Hef's (2005) - Dana
- The Tale of the Tape: Part 2 (2005) - Dana
- The Tale of the Tape: Part 1 (2005) - Dana
- Foul Ball (2005) - Dana
- Wedding Bell Blues (2005) - Dana
- Geronimo Jim (2005) - Dana
- The Scrapbook (2005) - Dana
- The Bachelorette Party (2005) - Dana
- The Competition (2005) - Dana
- The Clock (2005) - Dana
- Kentucky Fried Beltzman (2005) - Dana
- Spelling Bee (2005) - Dana
- Take My Wife, Please (2005) - Dana
- The Mustache (2005) - Dana
- Shall We Dance? (2005) - Dana
- The Wedding Dress (2005) - Dana
- Guess Who's Cooking Your Dinner? (2005) - Dana
- A Crying Shame (2005) - Dana
- The Jealous Husband (2005) - Dana
- The Nanny-Cam (2005) - Dana
- Sympathy from the Devlins (2005) - Dana
- Stalking Santa (2004) - Dana
- Poking the Bear (2004) - Dana
- The Hunters (2004) - Dana
- Plot Twist (2004) - Dana
- Father-Daughter Dance (2004) - Dana
- Dress to Kill Me (2004) - Dana
- The Garage Door (2004) - Dana
- The Grill (2004) - Dana
- The Effort (2004) - Dana
- A Hole in One (2004) - Dana
- The Swimming Pool (2004) - Dana
- A Vast Difference (2004) - Dana
- Everyone Gets Dumped (2004) - Dana
- The Marriage Bank (2004) - Dana
- Trashed (2004) - Dana
- The Toilet (2004) - Dana
- The Truck (2004) - Dana
- Who's the Boss? (2004) - Dana
- The Baby (2004) - Dana
- No Crime, But Punishment (2004) - Dana
- When You Wish to Be a Star: Part 2 (2004) - Dana
- When You Wish to Be a Star: Part 1 (2004) - Dana
- Cheryl Sings (2004) - Dana
- The Best Man (2004) - Dana
- Dana Dates the Reverend (2004) - Dana
- House for Sale (2004) - Dana
- Secret Santa (2003) - Dana
- Rules of Engagement (2003) - Dana
- The Empty Gesture (2003) - Dana
- Paintball (2003) - Dana
- Imaginary Friend (2003) - Dana
- Scary Movie (2003) - Dana
- Dana Dates Jim (2003) - Dana
- The Lemonade Stand (2003) - Dana
- ABCs and 123s (2003) - Dana
- Getting to Know You (2003) - Dana
- We Have a Bingo (2003) - Dana
- The Packer Ball (2003) - Dana
- The Errand (2003) - Dana
- Vegas, Baby: Part 2 (2003) - Dana
- Vegas, Baby: Part 1 (2003) - Dana
- Mom's Boyfriend (2003) - Dana
- About a Girl (2003) - Dana
- No Harm, No Fowl (2003) - Dana
- The Helmet (2003) - Dana
- Deal with the Devlins (2003) - Dana
- Bo Diddley (2003) - Dana
- Dana Gets Fired (2003) - Dana
- The Pass (2003) - Dana
- Wonder Woman (2003) - Dana
- The Ring (2003) - Dana
- Slumber Party (2003) - Dana
- The Smell of Success (2003) - Dana
- You Gotta Love Somebody: Part 2 (2003) - Dana
- You Gotta Love Somebody: Part 1 (2003) - Dana
- Moral Dilemma (2003) - Dana
- The Brother-in-Law (2002) - Dana
- The Christmas Party (2002) - Dana
- Thanksgiving Confidential (2002) - Dana
- Father Disfigure (2002) - Dana
- The Bachelor (2002) - Dana
- Punch and Ruby (2002) - Dana
- The Closet (2002) - Dana
- Pizza Boy (2002) - Dana
- The Baby Monitor (2002) - Dana
- Cars & Chicks (2002) - Dana
- The Importance of Being Jim (2002) - Dana
- No Surprises (2002) - Dana (as Kimberly Williams)
- Cheryl's Day Off (2002) - Dana
- Old Friends (2002) - Dana
- The Receipt (2002) - Dana
- Birthday Boys (2002) - Dana (as Kimberly Williams)
- Date Night (2002) - Dana (as Kimberly Williams)
- Under Pressure (2002) - Dana (as Kimberly Williams)
- Racquetball (2002) - Dana (as Kimberly Williams)
- Blow-Up (2002) - Dana (as Kimberly Williams)
- The Money (2002) - Dana (as Kimberly Williams)
- Model Behavior (2002) - Dana (as Kimberly Williams)
- Bad Word (2002) - Dana (as Kimberly Williams)
- An According to Jiminy Christmas (2001) - Dana (as Kimberly Williams)
- Andy's Girlfriend (2001) - Dana (as Kimberly Williams)
- The Turkey Bowl (2001) - Dana (as Kimberly Williams)
- Cheryl's Old Flame (2001) - Dana (as Kimberly Williams)
- Crush (2001) - Dana (as Kimberly Williams)
- Unruly Spirits (2001) - Dana (as Kimberly Williams)
- Anniversary (2001) - Dana (as Kimberly Williams)
- The Cat Came Back (2001) - Dana (as Kimberly Williams)
- No Nookie (2001) - Dana (as Kimberly Williams)
- Pilot (2001) - Dana (as Kimberly Williams)
2008
Boston Legal (TV Series)
as
Attorney Elisa Brooks
- Last Call (2008) - Attorney Elisa Brooks
2008
Wonder Pets! (TV Series)
as
Mama Armadillo
- Save the Armadillo/Save the Itsy Bitsy Spider (2008) - Mama Armadillo (voice)
2008
Eden Court
as
Bonnie Duncan
2006
We Are Marshall
as
Sandy Lengyel
2006
How to Eat Fried Worms
as
Mom
2006
How to Go Out on a Date in Queens
as
Amy
2006
Shade (Short)
as
Laura Parker
2005
Less Than Perfect (TV Series)
as
Laura
- Get Away (2005) - Laura
2004
George Lopez (TV Series)
as
Vanessa Brooks
- E.I.? E.I. OH (2004) - Vanessa Brooks
2004
Identity Theft: The Michelle Brown Story (TV Movie)
as
Michelle Brown
2003
Lucky 7 (TV Movie)
as
Amy Myer
2002
The Christmas Shoes (TV Movie)
as
Maggie Andrews (as Kimberly Williams)
2002
Ten Tiny Love Stories
as
Five (as Kimberly Williams)
2002
Brad Paisley: I'm Gonna Miss Her (Short)
as
Wife
2001
Follow the Stars Home (TV Movie)
as
Dianne Parker-McCune (as Kimberly Williams)
2000
The 10th Kingdom (TV Mini Series)
as
Virginia Lewis
- Episode #1.10 (2000) - Virginia Lewis (as Kimberly Williams)
- Episode #1.9 (2000) - Virginia Lewis (as Kimberly Williams)
- Episode #1.8 (2000) - Virginia Lewis (as Kimberly Williams)
- Episode #1.7 (2000) - Virginia Lewis (as Kimberly Williams)
- Episode #1.6 (2000) - Virginia Lewis (as Kimberly Williams)
- Episode #1.5 (2000) - Virginia Lewis (as Kimberly Williams)
- Episode #1.4 (2000) - Virginia Lewis (as Kimberly Williams)
- Episode #1.3 (2000) - Virginia Lewis (as Kimberly Williams)
- Episode #1.2 (2000) - Virginia Lewis (as Kimberly Williams)
- Episode #1.1 (2000) - Virginia Lewis (as Kimberly Williams)
1999
Simpatico
as
Young Rosie (as Kimberly Williams)
1999
Elephant Juice
as
Dodie (as Kimberly Williams)
1998
Just a Little Harmless Sex
as
Allison (as Kimberly Williams)
1998
Safe House
as
Andi Travers (as Kimberly Williams)
1996
Relativity (TV Series)
as
Isabel Lukens
- Hearts and Bones (1997) - Isabel Lukens (as Kimberly Williams)
- Valentine's Day (1997) - Isabel Lukens (as Kimberly Williams)
- Karen and Her Sisters (1997) - Isabel Lukens (as Kimberly Williams)
- Billable Hours (1997) - Isabel Lukens (as Kimberly Williams)
- The Day the Earth Moved (1997) - Isabel Lukens (as Kimberly Williams)
- New Year's Eve (1997) - Isabel Lukens (as Kimberly Williams)
- Unsilent Night (1996) - Isabel Lukens (as Kimberly Williams)
- Role Model (1996) - Isabel Lukens (as Kimberly Williams)
- Jealousy (1996) - Isabel Lukens (as Kimberly Williams)
- Jake Gets a Job (1996) - Isabel Lukens (as Kimberly Williams)
- No Job Too Small (1996) - Isabel Lukens (as Kimberly Williams)
- Fathers (1996) - Isabel Lukens (as Kimberly Williams)
- Moving In (1996) - Isabel Lukens (as Kimberly Williams)
- The Unveiling (1996) - Isabel Lukens (as Kimberly Williams)
- First Impressions (1996) - Isabel Lukens (as Kimberly Williams)
- Just One More Thing (1996) - Isabel Lukens (as Kimberly Williams)
- Pilot (1996) - Isabel Lukens (as Kimberly Williams)
1996
The War at Home
as
Karen Collier (as Kimberly Williams)
1996
Jake's Women (TV Movie)
as
Molly (as Kimberly Williams)
1995
Father of the Bride Part II
as
Annie Banks-MacKenzie (as Kimberly Williams)
1995
Coldblooded
as
Jasmine (as Kimberly Williams)
1994
Tales from the Crypt (TV Series)
as
Hiley Zeller
- The Bribe (1994) - Hiley Zeller (as Kimberly Williams)
1993
Samuel Beckett Is Coming Soon (Short)
as
Kim (as Kimberly Williams)
1993
Indian Summer
as
Gwen Daugherty (as Kimberly Williams)
1992
Porco Rosso
as
Fio (English version, voice)
1991
Father of the Bride
as
Annie Banks (as Kimberly Williams)
1990
ABC Afterschool Specials (TV Series)
as
Vanessa
- Stood Up! (1990) - Vanessa (as Kimberly Payne Williams)
Producer
2021
Sister Swap: Christmas in the City (TV Movie) (executive producer)
2021
Sister Swap: A Hometown Holiday (TV Movie) (executive producer)
2017
Darrow & Darrow (TV Mini Series) (executive producer - 3 episodes)
- Witness to Murder (2019) - (executive producer)
- In the Key of Murder (2018) - (executive producer)
- Darrow & Darrow (2017) - (executive producer)
2010
When Mom's Away (Short) (executive producer)
2006
Shade (Short) (producer)
2004
Identity Theft: The Michelle Brown Story (TV Movie) (co-producer)
2003
Lucky 7 (TV Movie) (co-producer)
Director
2006
According to Jim (TV Series) (3 episodes)
- Ruby's First Date (2008)
- Any Man of Mine (2007)
- The Grumpy Guy (2006)
Soundtrack
-
According to Jim (TV Series) (1 episode, 2005) (performer - 2 episodes, 2001)
- Shall We Dance? (2005) - ("Bridal Chorus", uncredited)
- Crush (2001) - (performer: "Camptown Races" - uncredited)
- The Cat Came Back (2001) - (performer: "Amazing Grace" - uncredited)
2002
The Christmas Shoes (TV Movie) (performer: "Silent Night" - uncredited)
Writer
Editor
Thanks
2020
Meats (Short) (special thanks)
Self
2023
Made in Hollywood (TV Series)
as
Self
- Cocaine Bear/Jesus Revolution/Outer Banks (2023) - Self
2023
The Kelly Clarkson Show (TV Series)
as
Self - Guest
- Niall Horan/Kimberly Williams-Paisley/Mika Brzezinski (2023) - Self - Guest
2022
Celebrity Family Feud (TV Series)
as
Self - Contestant
- NFLPA Moms vs. NFLPA Players and Holey Moley vs. Kimberly Williams-Paisley (2022) - Self - Contestant
2016
Today (TV Series)
as
Self - Guest / Self
- Episode dated 20 June 2022 (2022) - Self - Guest
- Episode dated 8 December 2021 (2021) - Self
- Episode dated 23 November 2020 (2020) - Self - Guest
- Episode dated 25 September 2020 (2020) - Self - Guest
- Episode dated 5 April 2016 (2016) - Self - Guest
2022
Daily Blast Live (TV Series)
as
Self
- Episode dated 19 May 2022 (2022) - Self
2022
What Women Binge (Podcast Series)
as
Self
- Episode 5: Kimberly Williams Paisley (2022) - Self
2021
Ok! TV (TV Series)
as
Self
- Holiday Movie Special (2021) - Self
- Episode #9.27 (2021) - Self
2014
Entertainment Tonight (TV Series)
as
Self / Self - Author, Where the Lights Gets In
- Episode #41.85 (2021) - Self
- Episode #40.131 (2021) - Self
- Kristin Cavallari Exclusive (2020) - Self
- Episode #35.147 (2016) - Self - Author, Where the Lights Gets In
- Episode dated 9 May 2014 (2014) - Self
2020
The Talk (TV Series)
as
Self
- Kimberly Williams-Paisley/Ashley Williams (2021) - Self
- Kimberly Williams-Paisley/Rumer Willis (2020) - Self
2021
Late Night with Seth Meyers (TV Series)
as
Self
- Javier Bardem/Kimberly Williams-Paisley/Ashley Williams/Nikki Glaspie (2021) - Self
2021
NBC Nightly News with Lester Holt (TV Series)
as
Self
- Episode dated 4 November 2021 (2021) - Self
2020
Break a Bat! where Baseball Meets Broadway (TV Series)
as
Self - Guest
- #64 - Now Batting: Kimberly Williams-Paisley (2020) - Self - Guest
2017
Home & Family (TV Series)
as
Self
- Ashley Williams/Kim Cattrall/Nazneen Contractor (2020) - Self (uncredited)
- Kimberly Williams-Paisley/Aaron May/Valerie Gordon (2019) - Self
- Kimberly Williams-Paisley/Perry Pellaci/David & Tamela Mann (2018) - Self
- Kimberly Williams-Paisley/Andrea Bordeaux/Elizabeth Belkind (2018) - Self
- Kimberly Williams-Paisley & Dermot Mulroney/Alicia Witt/Rena Sofer (2017) - Self
- Kimberly Williams-Paisley/Jon Voight & Ron Hall (2017) - Self
2019
Brad Paisley Thinks He's Special (TV Special)
as
Self
2018
GMA3: Strahan, Sara & Keke (TV Series)
as
Self
- Episode dated 4 April 2019 (2019) - Self
- Episode #1.59 (2018) - Self
2014
Good Morning America (TV Series)
as
Self - Guest
- Episode #44.68 (2019) - Self - Guest
- Episode dated 17 February 2014 (2014) - Self - Guest
2017
51st Annual CMA Awards (TV Special)
as
Self
2017
Steve (TV Series)
as
Self
- Russell Brand/Kimberly Williams-Paisley (2017) - Self
2017
Hiking with Kevin (TV Series documentary short)
as
Self - Guest
2016
The Dr. Oz Show (TV Series)
as
Self - Author, Where the Lights Gets In
- The New At-Home Alzheimer's Test (2016) - Self - Author, Where the Lights Gets In
2016
Hollywood Health Report (TV Series)
as
Self
- Kimberly Williams-Paisley Gets Candid About Her Mother's Dementia (2016) - Self
2015
The Meredith Vieira Show (TV Series)
as
Self
- What's Hot Now!/Actress Kimberly Williams-Paisley/Mom's Christmas Crisis with "Top Chef" Judge Tom Colicchio/Secret Santa (2015) - Self
2013
Live with Kelly and Mark (TV Series)
as
Self
- Kimberly Williams-Paisley/Hilaria Baldwin (2013) - Self
2013
The Chew (TV Series)
as
Self - Guest
- Extra Value Friday: Mexican Madness (2013) - Self - Guest
2013
48th Annual Academy of Country Music Awards (TV Special)
as
Self
2012
Sidewalks Entertainment (TV Series)
as
Self
- Kimberly Williams-Paisley (2012) - Self
2011
More Business of Being Born (TV Mini Series documentary)
as
Self
- Explore Your Options: Doulas, Birth Centers & C-Sections (2011) - Self
- Special Deliveries: Celebrity Mothers Talk Straight on Birth (2011) - Self
- Down on the Farm: Conversations with Legendary Midwife Ina May Gaskin (2011) - Self
2011
Growing Hope Against Hunger (TV Movie)
as
Self
2011
Live on Tape (Video documentary short)
as
Self / Dana
2010
Let It Begin! A Filmmaker's Journey (Documentary short)
2010
Acting Out Behind the Camera (Video documentary short)
as
Self
2008
42nd Annual Country Music Association Awards (TV Special)
as
Self - Audience Member
2008
Martha (TV Series)
as
Self
- Episode dated 30 April 2008 (2008) - Self
2007
41st Annual Country Music Association Awards (TV Special)
as
Self (as Kimberly Williams)
2006
40th Annual Country Music Association Awards (TV Special)
as
Self - Presenter (as Kimberly Williams)
2006
Infanity (TV Series documentary)
as
Self
- According to Jim (2006) - Self
2006
Biography (TV Series documentary)
as
Self
- Steve Martin (2006) - Self (as Kimberly Williams)
2006
Celebrity Weddings: In Style (TV Movie documentary)
as
Self (as Kimberly Williams)
2005
Imagine 02: A Celebration of Children's Hospital Los Angeles (TV Movie documentary)
as
Self - Host
2005
Extra (TV Series)
as
Self
- Episode dated 7 October 2005 (2005) - Self
2005
The Tony Danza Show (TV Series)
as
Self
- Episode #1.144 (2005) - Self
2005
California Entertainment Weekly (TV Series)
as
Self
2005
Porco Rosso: Behind the Microphone (Video short)
as
Self
2004
Jimmy Kimmel Live! (TV Series)
as
Self
- Episode #3.235 (2004) - Self
- Episode #3.200 (2004) - Self
- Episode #3.44 (2004) - Self
2004
Good Day Live (TV Series)
as
Guest Co-Host
- Episode dated 20 August 2004 (2004) - Guest Co-Host
2004
The Sharon Osbourne Show (TV Series)
as
Self
- Episode dated 24 March 2004 (2004) - Self
2003
The Ellen DeGeneres Show (TV Series)
as
Self
- David Hyde Pierce, Kimberly Williams-Paisley, Liz Phair (2003) - Self
2002
The 44th Annual Grammy Awards (TV Special)
as
Self
2000
The 10th Kingdom: The Making of an Epic (Video short documentary)
as
Virginia Lewis (as Kimberly Williams)
2000
The 10th Kingdom: The Making of 'The 10th Kingdom' (Video documentary)
as
Self / Virginia Lewis (as Kimberly Williams)
2000
The Martin Short Show (TV Series)
as
Self
- Episode #1.81 (2000) - Self (as Kimberly Williams)
1995
Late Night with Conan O'Brien (TV Series)
as
Self - Guest
- Tony Randall/Kimberly Williams/Sister Hazel (1997) - Self - Guest (as Kimberly Williams)
- Garth Brooks/Kevin Brennan/Kimberly Williams (1995) - Self - Guest (as Kimberly Williams)
1997
The Rosie O'Donnell Show (TV Series)
as
Self
- Episode dated 12 September 1997 (1997) - Self (as Kimberly Williams)
1996
Lauren Hutton and... (TV Series)
as
Self
- Kimberly Williams (1996) - Self (as Kimberly Williams)
1992
1992 MTV Movie Awards (TV Special)
as
Self - Nominee & Presenter (as Kimberly Williams)
Archive Footage
2016
Entertainment Tonight (TV Series)
as
Self
- ET Emmy Nominations Blowout/Bahamas Week - Day 2 (2021) - Self
- Episode #40.202 (2021) - Self
- Episode #40.132 (2021) - Self
- Episode #40.90 (2020) - Self
- Episode #40.85 (2020) - Self
- Episode #40.18 (2020) - Self
- Jurassic World 3: Dominion Secrets! (2020) - Self
- Hair Extremes in Quarantine (2020) - Self
- Episode dated 9 April 2016 (2016) - Self
2020
Extra (TV Series)
as
Self
- Episode #26.201 (2020) - Self
2017
Home & Family (TV Series)
as
Self
- Kristoffer Polaha/Ryan Paevey/Dave Koz (2017) - Self
2011
Season 3 According to Jim (Video short)
as
Dana (uncredited)
2006
CMT Insider (TV Series)
as
Self
- Episode dated 23 September 2006 (2006) - Self (as Kimberly Williams)
2005
Magacine (TV Series)
- Episode dated 16 September 2005 (2005) - (as Kimberly Williams)
References
Kimberly Williams-Paisley Wikipedia
(Text) CC BY-SA