Country

Papua New Guinea




District

Talasea District










Languages spoken

Main languages, Bola, Tok Pisin



Map of Kimbe
Kimbe is the capital of the province of West New Britain in Papua New Guinea. It is a port town on the great Kimbe Bay which boasts more than 60 percent of the coral species of the entire Indo-Pacific. The bustling town of Kimbe is the third largest port in Papua New Guinea and is the fastest growing city in the South Pacific. Accommodation in Kimbe is readily available in many high-class resorts and hotels, as well as many budget guesthouses and motels dribbled along the province. The town of Kimbe is served by Hoskins Airport.
Contents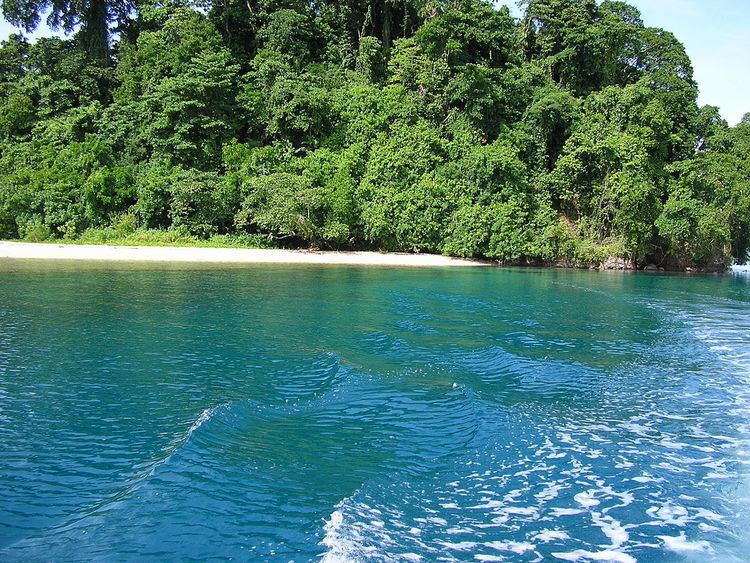 Best damn 1911 made kimber 1911 45 acp pistol see why
Most popular online portal to buy 300 & 308 kimber rifles
Geography
Kimbe Bay is set in a tropical setting with coral reefs and live-aboard diving expeditions that attract tourists world-wide. Active volcanic cones encircle Kimbe Bay on the island of New Britain. Blue-eyed cockatoos and the world's largest moths fill the air, while bandicoots and wallabies share the landscape with one of the world's greatest number of orchids.
Offshore coral reefs play an important role in local culture and mythology in Kimbe, even though they are rarely visited by islanders and biologically misunderstood. In Kimbe, as in many other places, coral was commonly considered to be lifeless rock, not a fragile living organism crucial to the survival of fish and other marine life. As a result, reefs were thought to be indestructible and no premium was put on their protection.
Industry
Kimbe town is the centre of many industries, including palm oil, cocoa, logging and coconut plantations. Many of these products are shipped out using Kimbe's main port. The biggest industry in West New Britain and Papua New Guinea itself is called New Britain Palm Oil Limited, or NBPOL, which is also the owner of Ramu Agriculture. The company's headquarters is in Mosa, a small town around 12 kilometres (7.5 mi) from Kimbe's main area. The company grows oil palm and then uses the fruit to create palm oil which is used in cooking oil, shampoo, soap, body products, moisturisers and many other products. The oil is produced by 4 oil mills and 1 refinery. The names of the mills are Mosa Oil Mill, Kumbango Oil Mill, Numundo Oil Mill, Kapiura Oil Mill, Kumbungo Kernal Mill and Kumbungo Oil Refinery. The company also has a cattle station which is used as food for the region. The employees of the company are not only paid but are served with free electricity, water, TV and housing.
Marine conservation
The Walindi Plantation Resort is Kimbe Bay's primary sport diving center and has helped establish Mahonia Na Dari ("Guardians of the Sea" in the local language), a conservation organization that sponsors marine research, conservation and education center to aid scientists and teach natives of Kimbe and other islanders about their ecosystems. Historically, the people of Kimbe and New Britain have had a limited relationship with their marine environment. Few children learn to swim, and residents of inland villages often have never seen the ocean.
Mahonia Na Dari's marine education program in Kimbe is developing a future generation of conservation leaders to safeguard Kimbe Bay and has been instrumental in building community support for conservation work. Several villages have established community-managed marine protected areas, closing many reefs to allow them to recover from overharvesting. The education program is so successful in Kimbe that it is being integrated into Papua New Guinea's National School Teaching Curriculum. The marine conservation and research center now hosts scientists from Australia's James Cook University and the University of Papua New Guinea, whose research and monitoring help inform conservation work. The Conservancy is planning to expand its marine conservation efforts to the nearby provinces of New Ireland and Manus.
Education
Kimbe International School
Mora Mora Technical School
Kimbe Secondary school
Hoskins Secondary School
New Tribes Mission
Mahonia Na Dari marine education program
New Britain International School (owned by NBPOL)
International Training Institute
Arizona wine and food pairings kimber lanning on your life a to z
James martin and edd kimber talk about street food
References
Kimbe Wikipedia
(Text) CC BY-SA