Occupation

Radio personality




Website

kimiversen.com




Role

Radio personality


Years active

2006-present




Name

Kim Iverson




Agent

N.S. Bienstock






Full Name

Kimberly Rose Thi Iverson




Born

March 28, 1980 (Age 42) (

1980-03-28

)

Boise, Idaho




Alma mater

University of California Davis




Education

University of California, Davis


Residence

Los Angeles, California, United States



Radio show and television

Kim Iversen Mornings,Your Time with Kim Iversen, Prime News with Vinnie Politan, The WAZY Wake-Up Crew, The Rendezvous with Simon and Kim





Zodiac Sign

Aries





Nationality

American





Ethnicity

Mixed





Height

5.5 ft





Weight

55 kg





Similar

Ryan Grim, Krystal Ball, Glenn Greenwald,




Profiles




Facebook
Interview With Kim Iversen
Kim Iverson's Nationality & Ethnicity
Kim Iverson was born in Boise, Idaho. Half of her family is from Idaho, and the other half is Vietnamese Refugees. Kim's mother is a Vietnamese refugee and her father is American of Danish ancestry. Kim's ability to connect with and understand people from diverse areas was due to her unique background.
Kim Iverson's Family
Parents
Born and raised in Idaho, Kim's mother was a Vietnamese refugee, and her father was the son of an American farmer. Kim's parents got separated when she was just three years old. After that, it was her father who single-handedly raised her while her mother moved to South California. Her father being a Catholic and her mother being Buddhist, Kim diverted her religion interest from both and joined Christianity.
Husband & Children
According to the latest information obtained, Kim Iverson is a possible single, and she doesn't have any children.
Radio career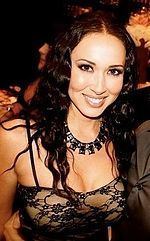 Kim started her radio career in college when she became interested in radio and obtained internships at KDVS and KDND. In college she became an accomplished drummer winning many awards. After college Kim took a job as Promotions Coordinator for KWOD (defunct) in Sacramento. At KWOD Kim started doing On-Air weekends for "106.5 KWOD Alternative". After a brief stint in television, Kim returned to radio for more intellectual and creative freedom. She worked as a co-host for the morning show "The WAZY Wake-Up Crew with Big Jake and Kim Iversen" at WAZY-FM in Lafayette, Indiana. She then moved to Champaign, Illinois in 2007 to host her own show "Kim Iversen Mornings" at WQQB. Kim left the show in 2008.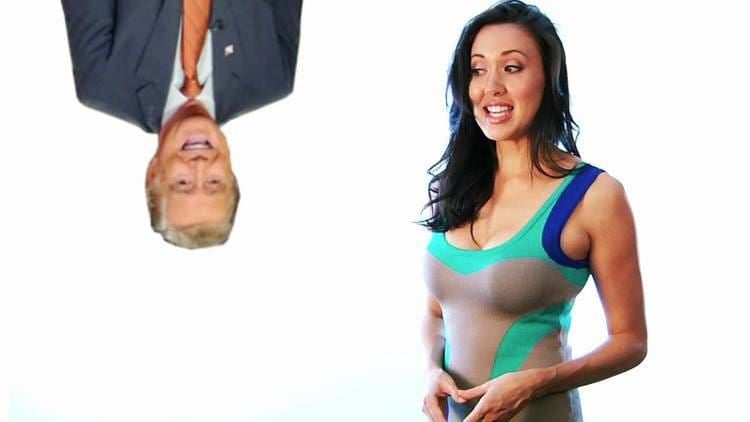 Kim's most notable radio work began in April 2008 with "Your Time with Kim Iversen". Kim made the move from a morning program to a night program when Entercom offered Kim her own syndicated night music and talk show based out of KAMX in Austin, Texas. The show was heard on the FM dial in various markets including Minneapolis, MN, Denver, CO, Portland, OR, Indianapolis, IN, Kansas City, MO, Nashville, TN, and many others. Kim, then 28 years old, became one of very few female hosts in syndication. "Your Time with Kim Iversen" was a talk radio program primarily oriented toward women.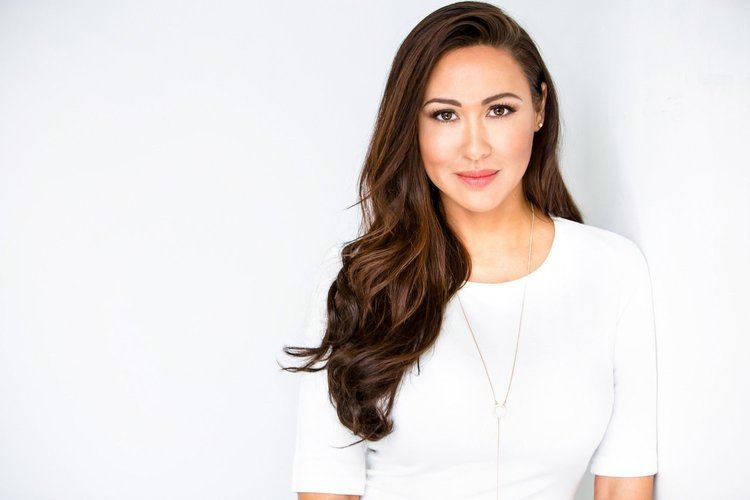 Described as 'a magazine on the radio' the show was interactive and invited listeners to phone in with questions and comments about the various topics. The show also allowed listeners to call in for advice from Iversen about their love lives, though Iversen never cited herself as an expert. In addition to taking listener calls, Kim regularly interviewed celebrities and experts. As of 2012, "Your Time with Kim Iversen" is on hiatus.
In January 2013 Kim was invited to guest co-host Loveline alongside Mike Catherwood & Dr. Drew Pinsky for a week.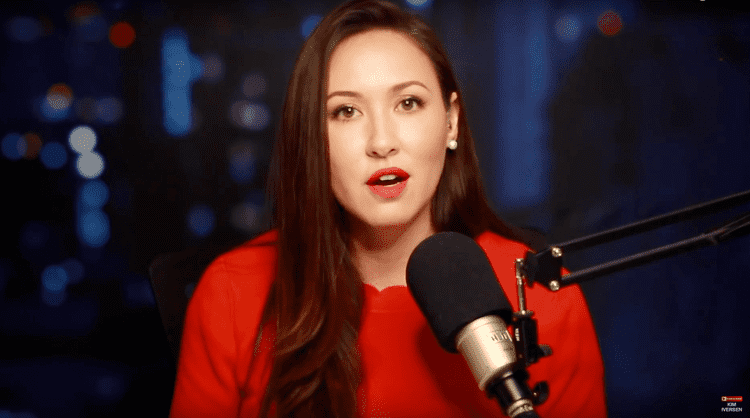 Iversen is currently the co-host of a Premiere Networks syndication, "The Rendezvous with Simon and Kim" which premiered in June 2013 on satellite XM 244, iHeartRadio America's Talk and KTMY in Minneapolis, MN. The show is an intelligent relationship and sex talk program targeting women. The Rendezvous can be heard M-F evenings on various FM stations in cities across the country including Chicago, Illinois, Philadelphia, Pennsylvania, Miami, Florida, Seattle, Washington, Minneapolis, Minnesota, Tampa, Florida, New Orleans, Louisiana amongst others.
As of June 2014, the show is heard nightly on Mix 106 in Philadelphia.
Facts
Kim's most notable radio work began in April 2008 with "Your Time with Kim Iversen".
In 2006, she worked as a news reporter for News 12 Networks.
Television
Although Kim's greatest success is in radio, Kim also has experience in television. Kim moved from Sacramento to New York City in 2006 and freelanced as a news reporter for News 12 Networks and as a VJ for Concert TV.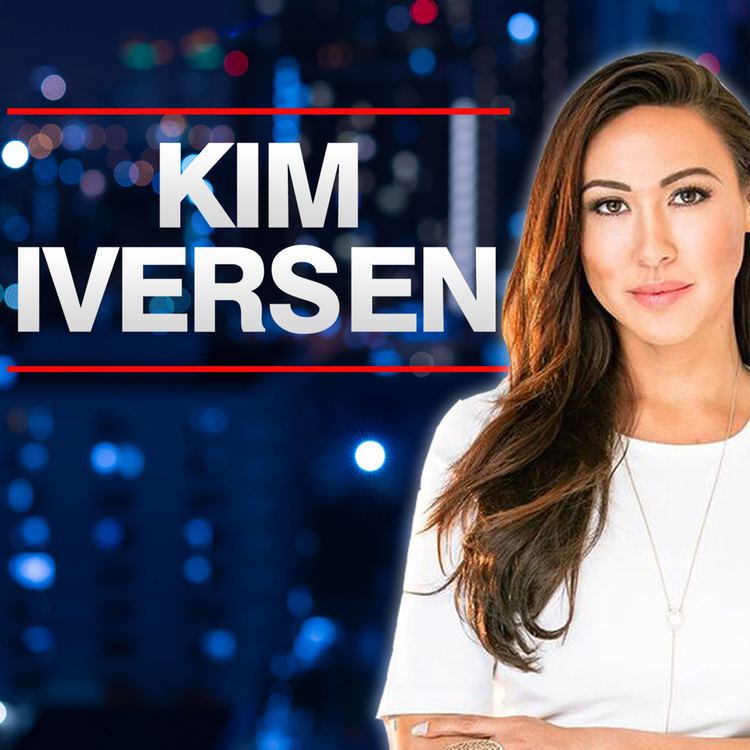 Iversen was a semi-finalist and placed in the top 10 of the Live! with Regis and Kelly Women of Radio Co-host Competition in 2010. She also makes television appearances on HLN (TV channel) and "Prime News with Vinnie Politan".
Personal life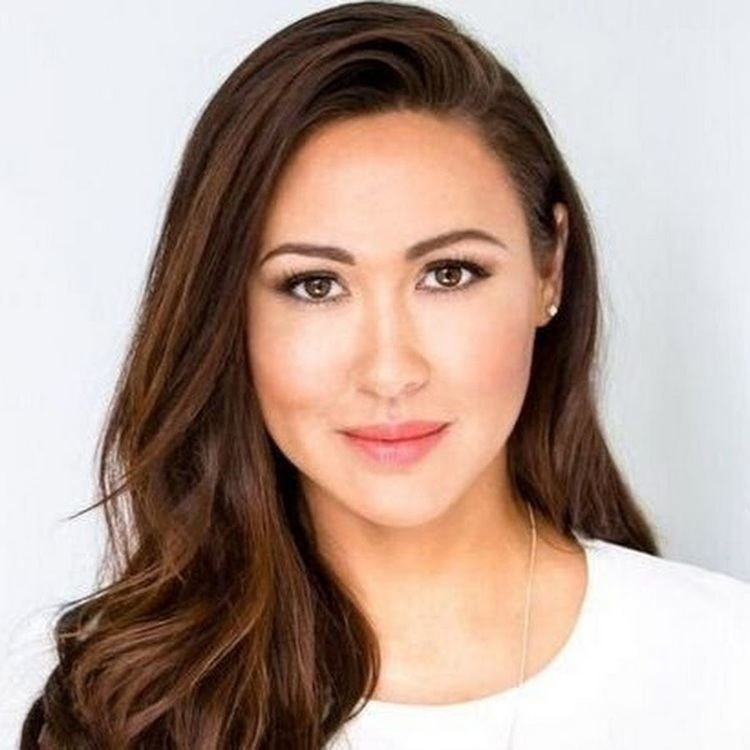 A graduate from UC Davis with a BA in Philosophy and a minor in Music Performance, Kim is an accomplished musician and jazz drummer. She is an avid snowboarder and surfer, is a volunteer for the Big Brothers Big Sisters organization and as frequently noted in the program is single.
She likes cross-fit, snowboarding, and spending time with animals.
Kim Iverson and Simon Marcel in the Rendezvous Show
She found a passion for radio at a very early stage of her life and put her law profession on hold to pursue a vocation in communicating. She started her radio career as a temporary news analyst on KDVS at the University of California-Davis, where she was pursuing her law degree. After a few days, she was given her very own broadcast appointment space at KWOD. In 2006, Kim Iverson freelanced as a VJ for Comcast's "Concert TV" on News 12 in New York. She is currently the host of the syndicated radio program "Your time with Kim Iverson" heard on several radio stations across the country.
The absorbing two-hour show Rendezvous hosted by Kim Iverson and Simon Marcel receive questions from callers all over the nation and is integrated with the station's local playlist. The show was first announced in 2013 on My Talk 107 in Minneapolis. The Rendezvous with Simon Marcel and Kim Iverson is now broadcasted on 13 stations and its biggest markets are Tampa, Miami, New Orleans, Philadelphia, and Chicago.
In an interview, Simon described "The Rendezvous with Simon Marcel and Kim Iverson" as a great insightful show which is live and fun, where two friends and the listeners meet on-air and talk. Together they talk about all the different aspects of love, dating, relationships, sex, breakups, and many more. They have a very open, honest, direct and candid conversation every night with their listeners. Simon also said that Kim is a smart, beautiful woman with all the realism of education and upbringing in Idaho. They give advice, ask direct questions to the listeners, and hear the craziest, fun stories from them.
Other Activities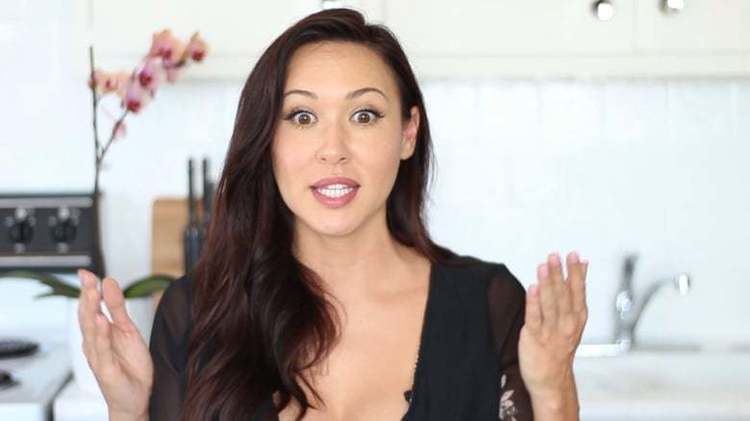 Kim was a semi-finalist in Maxim '​s 2013 Hometown Hotties Competition and was named by Austin Monthly magazine as one of Austin's most beautiful women.
In 2011 Iversen hosted the Austin Fashion Week awards show. During the show Kim also walked the runway for Linda Asaf's Collection.
Kim Iverson Net Worth
According to sources, Kim Iverson net worth has increased significantly in 2019. However, the correct value is not known. The estimated net worth includes properties, stocks and luxury assets.
Filmography
2021

Rising with the Hill's Krystal Ball and Saagar Enjeti (

2021-2022

TV Series)
Self / Self - Co-Host
- Episode dated 15 April 2022
- Trump Calls on Putin to Dish on Hunter Biden, FDA Approves 2nd Booster for 50+, Rogan Quitting? And More (2022)
- Episode dated 4 August 2021 (2021)
2022 The News & Why It Matters (Podcast Series)
Self
- Episode #1.983 (2022)
Archive footage
2022 Mess Media (Podcast Series)
Self
2022 Ongehoord nieuws (TV Series)
Self - Presentator
- Episode #1.13 (2022)
References
Kim Iverson Wikipedia
(Text) CC BY-SA