Israel




83,600 (2009)




Beit Berl




14,169 dunams




1903




Yehuda Ben-Hamo



Kfar Saba (Hebrew: ?????? ?????, lit. "Grandfathers Village"), officially Kfar Sava, is a city in the Sharon region, of the Center District of Israel. At the end of 2009, Kfar Saba had a population of 83,600.
The community took its name from Rabbi Abraham Saba, author of the book "Bundle of Myrrh" or in Hebrew "zeror ha mor", a rabbi of inspiration, fortitude and tolerance.
According to CBS, there were 31,528 salaried workers and 2,648 self-employed in Kfar Saba in 2000. The mean monthly wage in 2000 for a salaried worker was ILS 7,120, a real change of 10.1% over the course of 2000. Salaried males had a mean monthly wage of ILS 9,343 (a real change of 9.9%) versus ILS 5,033 for females (a real change of 9.7%). The mean income for the self-employed was 8,980. 1,015 people received unemployment benefits and 1,682 people received an income guarantee.
A Mamluk caravanserai complex, including the mausoleum of Nabi Yamin, is located by the Kfar Saba – Qalqilyah road. The site contains an inscription dated to the 14th century. The site has been associated with the tomb of Benjamin, son of Jacob. North of this complex is a smaller tomb whose cupola has been painted green and is being maintained by local Palestinian Muslims, who consider it the "real" tomb. Jews and Muslims venerate Benjamin. Kfar Saba is in the heart of Dans tribal area, but there are traditions that explain why Benjamins tomb is located in the land of the tribe of Dan. The traditional burial place of Simeon, son of Jacob, lies close to Kfar Saba. It is a small domed structure that sits in a field not far from kibbutz Eyal. According to Meron Benvenisti, the site was until 1948 only holy to Muslims, and Jews ascribed no holiness to it. Today the dedicated inscriptions from the Mamluk period remain engraved on the stone walls of the tomb [but] the cloths embroidered with verses from the Qur´an, with which the gravestones were draped, have been replaced by draperies bearing verses from the Hebrew Bible.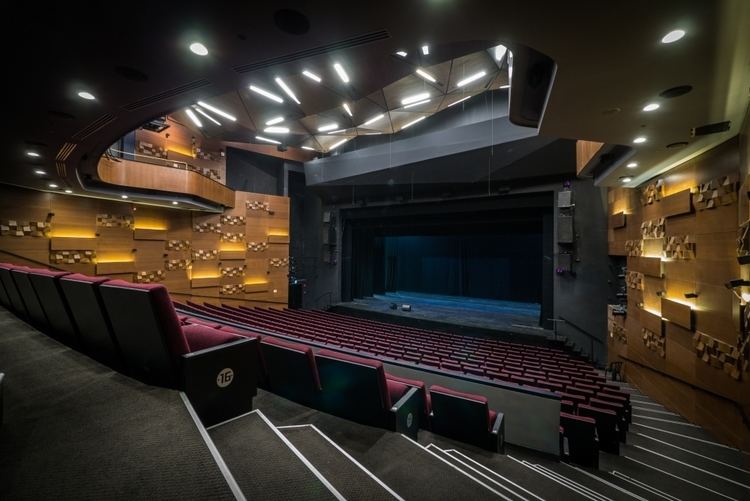 Kfar Saba is the primary filming location of FXs new drama Tyrant (TV Series), which takes place in the fictional Arab country of Baladi.
Kfar Saba Wikipedia
(,)http://www.jpost.com/HttpHandlers/ShowImage.ashx%3FID%3D282553(,)http://www.haaretz.com/polopoly_fs/1.426219.1335249882!/image/313023130.jpg_gen/derivatives/landscape_640/313023130.jpg(,)http://www.nbn.org.il/wp-content/uploads/2011/03/kfar_sabalow1.jpg(,)http://photos1.blogger.com/img/142/2804/640/PDR_0685.jpg(,)http://www.jpost.com/HttpHandlers/ShowImage.ashx%3Fid%3D18481%26h%3D530%26w%3D758(,)http://www.jewishlens.org/wp-content/uploads/2014/09/Bet-Beril-2010-.jpg
(,)http://media-cdn.tripadvisor.com/media/photo-s/03/75/59/a5/achla.jpg(,)http://media-cdn.tripadvisor.com/media/photo-s/01/bb/e5/02/nosotros.jpg(,)http://triumphwellness.com/wp-content/uploads/2014/06/rice-noodle-bowl.jpg(,)http://triumphwellness.com/wp-content/uploads/2014/06/salad-bowl.jpg(,)http://www.haaretz.com/polopoly_fs/1.603020.1404413748!/image/3308752839.jpg_gen/derivatives/landscape_640/3308752839.jpg(,)http://media-cdn.tripadvisor.com/media/photo-s/02/d8/89/3f/piano-piano.jpg(,)http://sharonbaror.com/content/4.projects/6.restaurants/18.shipudei-tsipora-ks/thumb.jpg
(,)http://www.menorahgroup.com/prdPics/843_picture_file.jpg(,)http://www.menorahgroup.com/prdPics/846_picture_file.jpg(,)http://www.menorahgroup.com/prdPics/849_picture_file.jpg(,)http://www.menorahgroup.com/prdPics/gallery_1_841_picture_file.jpg(,)http://img-cdn1.iha.com/4827100001014/Vacation-rentals-Kfar-saba-Studio-flat_1.jpeg(,)http://img-cdn1.iha.com/5574500006904/Vacation-rentals-Kfar-saba-Ha-Medina-de-Silvina_6.jpeg(,)http://www.we-heart.com/upload-images/zozobrabar5.jpg(,)http://www.menorahgroup.com/prdPics/844_picture_file.jpg(,)http://img-cdn1.iha.com/5574500009654/Vacation-rentals-Kfar-saba-Ha-Medina-de-Silvina_9.jpeg(,)http://img-cdn1.iha.com/5574500005544/Vacation-rentals-Kfar-saba-Ha-Medina-de-Silvina_5.jpeg(,)http://www.we-heart.com/upload-images/zozobrabar1.jpg(,)http://www.cantemus.hu/fesztival/sites/www.cantemus.hu.fesztival/files/israel.jpg(,)http://www.ynetnews.com/PicServer3/2014/03/30/5242481/524248001000100490317no.jpg(,)http://previews.123rf.com/images/donaveh/donaveh1403/donaveh140300071/27344166-KFAR-SABA-ISRAEL-MARCH-28-2014-Unidentified-people-in-a-contemporary-outdoor-playground-in-Kfar-Saba-Stock-Photo.jpg(,)http://previews.123rf.com/images/donaveh/donaveh1403/donaveh140300073/27344168-KFAR-SABA-ISRAEL-MARCH-28-2014-Unidentified-people-shopping-in-a-contemporary-outdoor-shopping-cente-Stock-Photo.jpg