Net worth

4 billion USD (2015)

Salary

$1.53 million (2012)







Born

August 13, 1972 (age 43) (

1972-08-13

)

Residence

Lutherville, Maryland, U.S.

Spouse

Desiree Jacqueline Guerzon (m. 2003)

Children

Kevin James Plank, Katherine Plank

Similar People

Misty Copeland

, Eric Ogbogu, Phil Knight, Sergey Brin, Michel Hazanavicius



Kevin plank s top 10 rules for success
Kevin A. Plank (born August 13, 1972) is an American entrepreneur and businessman. Plank is the founder, CEO and Chairman of Under Armour, a manufacturer of sports performance apparel, footwear and accessories, based in Baltimore.
Contents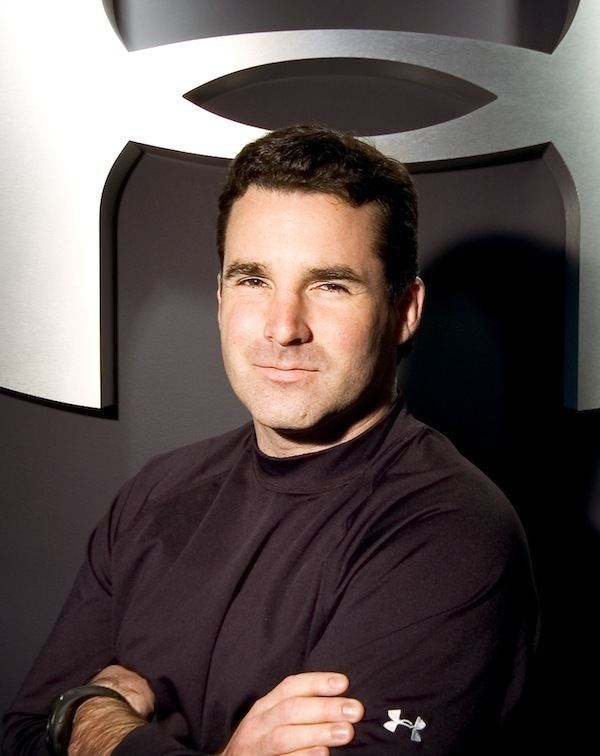 Kevin plank becoming a successful entrepreneur
Early life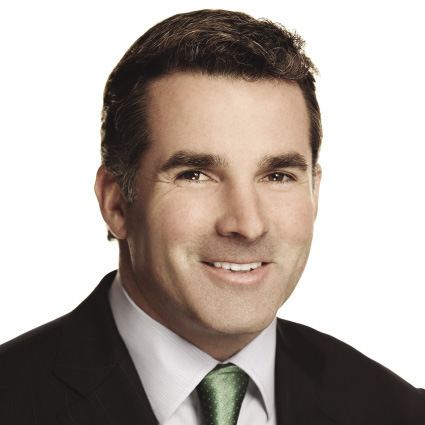 Kevin Plank grew up in Kensington, Maryland, a suburb of Washington D.C., one of five brothers. His father, William, was a prominent Maryland land developer. His mother, Jayne (née Harper), is a former mayor of Kensington, who went on to direct the Office of Legislative and Intergovernmental Affairs at the United States Department of State under President Ronald Reagan.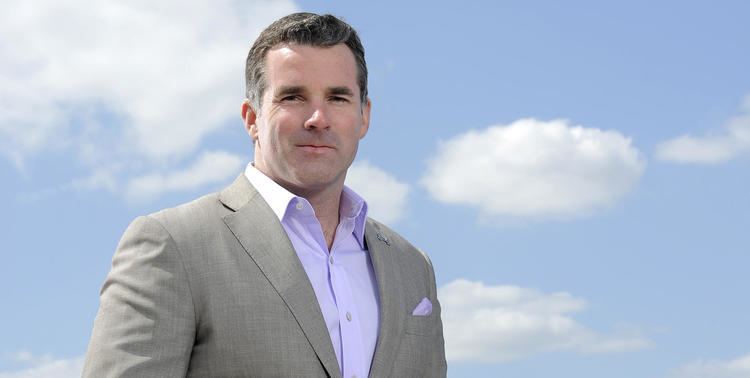 Plank grew up playing football for the Maplewood Maple Leafs, which have appeared in a few Under Armour commercials. A lifelong Roman Catholic, he left Georgetown Preparatory School because of poor academic performance and behavioral issues, but went on to play football at Fork Union Military Academy. He graduated from St. John's College High School. He later attended the University of Maryland and graduated in 1996. His roommate at Maryland was a football player and professional wrestler Darren Drozdov. Following a 1999 in-ring accident which left Drozdov quadriplegic, Plank personally financed his customized wheelchair.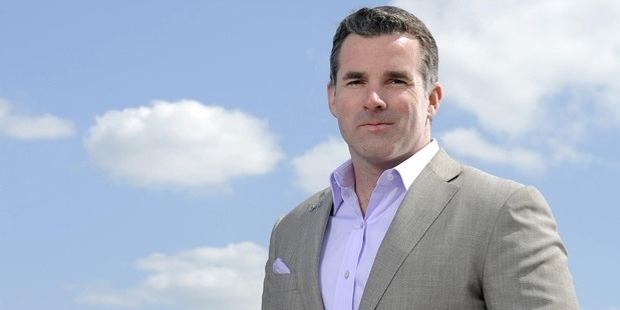 Plank married Desiree Guerzon in 2003. Plank has made donations to numerous Republican candidates, including $2,000 to Rudy Giuliani's presidential campaign in 2008.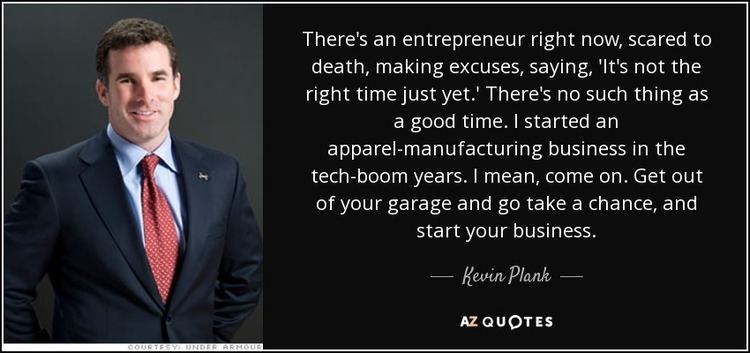 According to Federal Election Commission, Plank has donated to both parties and to individuals of both parties.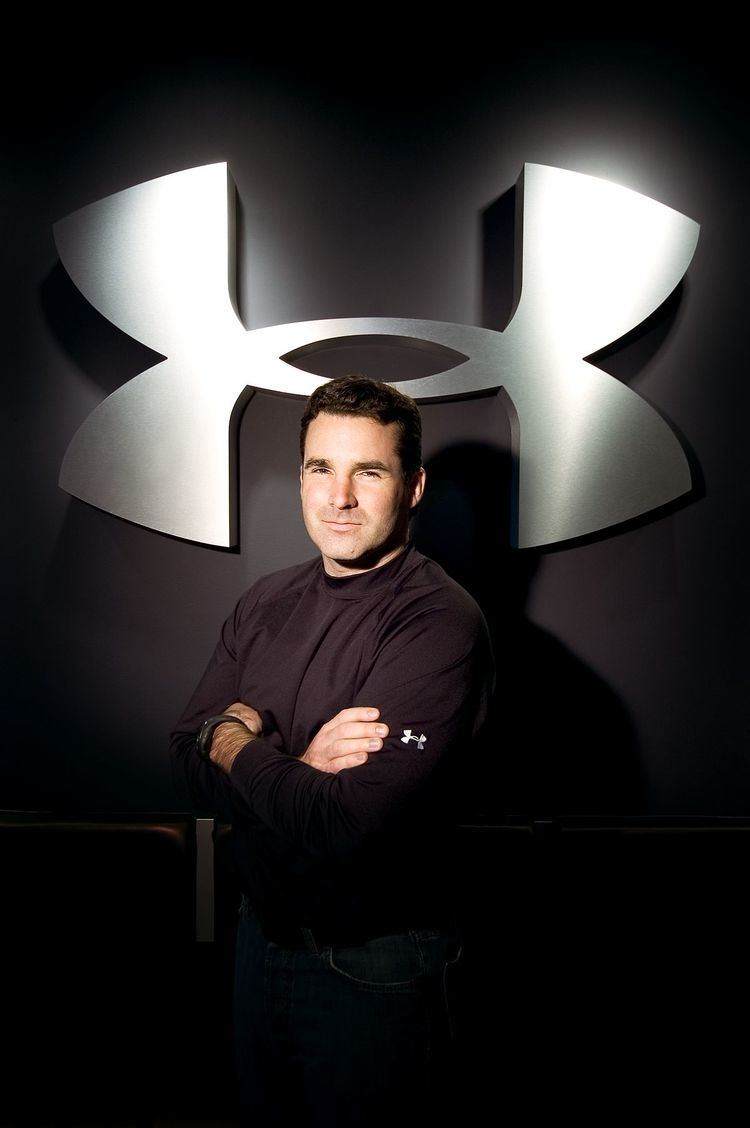 In 2013, Plank purchased a mansion in the Georgetown section of Washington D.C. for $7.85 million.
Career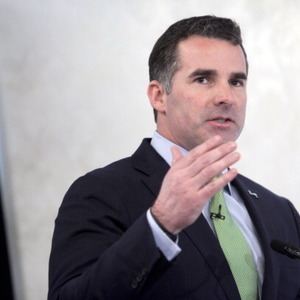 At the University of Maryland, Plank launched various businesses. He developed Cupid's Valentine, an annual business that sold roses for Valentine's Day. He made $17,000 from the rose business, which eventually became seed money for Under Armour. He stated that the original concept for Under Armour arose because he was the "sweatiest guy on the football field". Frustrated by his sweat-soaked cotton T-shirts' inability to keep him dry and comfortable, he searched for a material that would wick the sweat from his body.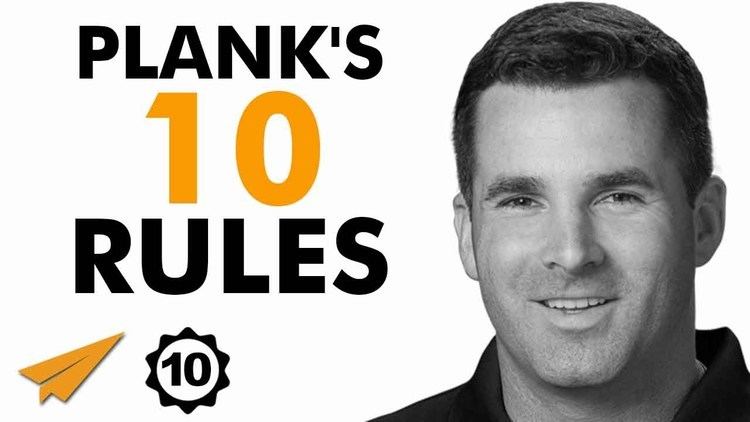 Plank, upon graduating from Maryland in 1996 with a bachelor's degree in business administration, searched for synthetic materials to test his hypothesis. He tried several prototypes before deciding on the one he wanted to use. He then asked his former teammates to try on the shirts, claiming that his alternative to a cotton T-shirt would enhance their performance on the field. As his friends moved on to play professionally, he would send them T-shirts, requesting that they pass them out to other players in their locker rooms. A turning point for him and his start-up, Under Armour, which was based out of a Georgetown row house owned by his grandmother, came late in 1999. A $25,000 advertisement in ESPN The Magazine resulted in $1 million in direct sales for the following year and athletes and teams began buying the product.
In 2003, Under Armour's first television advertisement showed a football squad huddled around Plank's former University of Maryland teammate Eric Ogbogu, shouting "we must protect this house". The phrase became a sales slogan for Under Armour.
In 2012, Plank was named #3 on Forbes' annual 40 Under 40 list, and #3 on Forbes' list of America's 20 Most Powerful CEOs 40 and Under. The company's revenues reached $1 billion for 2010. He is the company's biggest shareholder and has majority voting control, owning all 12.5 million of Under Armour's Class B shares, worth $720 million in August 2011. In December 2011, his net worth was estimated by Forbes at $1.05 billion. In April 2015, his net worth was estimated at $3.5 billion.
As of the start of 2017, Plank's real estate firm, Sagamore Development, was leading a multi-billion-dollar mixed-use development project in Baltimore's Port Covington neighborhood. The company had acquired at least 148 acres in the area and planned to build a mix of offices, residential areas, retail space, parks, boat launches and more. Sagamore's development projects included the redevelopment of a former garage into a startup hub, the construction of a distillery and the development of an upscale hotel in Recreation Peir in Fells Point Baltimore.
Philanthropy
Plank has been a long-time supporter of the University of Maryland's Robert H. Smith School of Business and Dingman Center for Entrepreneurship. In addition to sitting on the University's Board of Trustees, he played an integral role in the development of an endowment fund that the Dingman Center uses to invest in viable startup businesses. He is also responsible for the development of the annual Cupid's Cup business competition. The competition got its name from his "Cupid's Valentine" rose business he began while attending the University.
Plank is also active within the Baltimore and Washington D.C. communities sitting on the Board of Directors for the Baltimore City Fire Foundation, the Greater Baltimore Committee and Greater Washington Sports Alliance. He is also a member of the Board of Trustees for Living Classrooms, a Baltimore-Washington based non-profit organization dedicated to the hands-on education of young people using urban, natural and maritime environments as "living classrooms". In 2016, he donated $1 million through The Cupid Foundation to the Baltimore based nonprofit, CollegeBound.
Plank is a member the Board of Trustees for the National Football Foundation and the Sporting Goods Manufacturers Association. His involvement in philanthropy has also translated to his business. Under Armour supports the V Foundation for cancer research and has its own Power in Pink campaign, raising funds for breast cancer research and education. In addition, Under Armour supports the Boomer Esiason Foundation, the Rock Foundation, Ronald McDonald House and Conservation Fund. The Company also has a "Give Back" program, encouraging employees to become involved with local charities.
In November 2014, Plank made a pledge of $25 million to the University of Maryland to be used for the proposed athletics and academic complex.
Controversy
In 2007, Plank purchased historic Sagamore Farm in Baltimore County, Maryland with hopes to restore the farm, and raise a Triple Crown winning horse. He has received tax credits for the 426-acre farm since 2007, resulting in a tax bill of no more than $20,000 annually. Questions have been raised on whether or not Sagamore Farm merits tax breaks, since the tax breaks are traditionally used for Maryland farmers.
In February 2017 Plank expressed support for Donald Trump on a sports talk show, leading to negative responses from sponsored athletes and teams. On August 14, 2017, Plank announced that he was stepping down as a member of Trump's American Manufacturing Council stating that his sportswear company "engages in innovation and sports, not politics.", also hinting disappointment that Donald Trump did not call out the white supremacists during the 2017 Unite the Right rally.
References
Kevin Plank Wikipedia
(Text) CC BY-SA