Kenzo Shirai (白井 健三, Shirai Kenzō, born 24 August 1996 in Yokohama, Japan) is a Japanese artistic gymnast. At the 2016 Summer Olympics, he won gold in the team event and bronze in the vault final.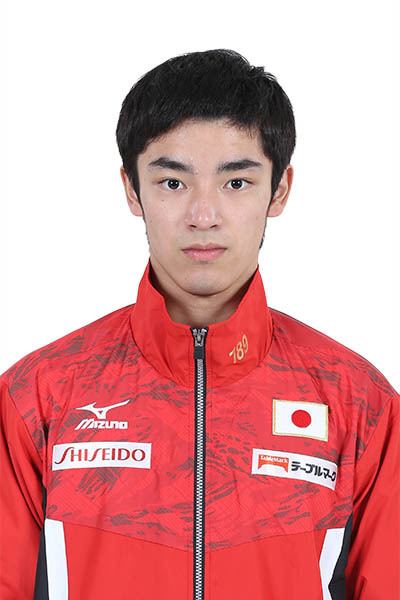 Unlike many elite athletes, Shirai attends school regularly. He has one 6-hour practice between 5-7 days per week.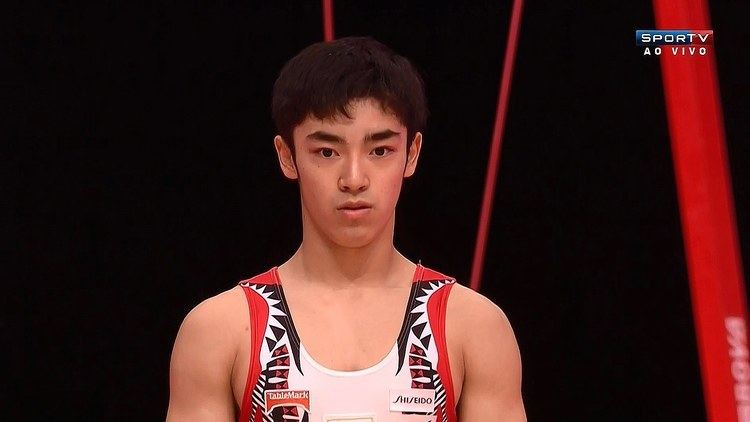 Shirai graduated high school in March 2015 and soon after was accepted to study at Nippon Sport Science University in the southern outskirts of Tokyo. This university is also where many other members of the Japanese national team of gymnastics study and/or train.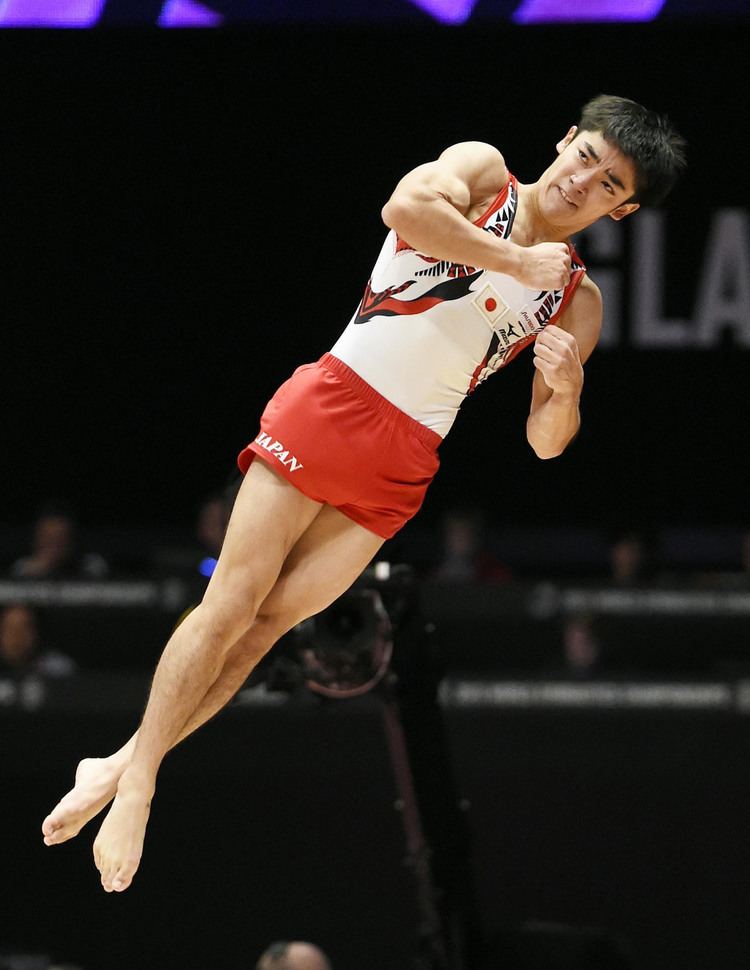 Shirai got started in artistic gymnastics at a very young age, after being influenced by his parents and two older brothers. He said, "For as long as I can remember, I was a gym rat." His parents were gym owners of the Tsurumi Junior Gymnastics Club. Instead of paying for day care, they brought him to the gym. He particularly loved to use the trampoline, which developed his extreme mastery of twisting skills.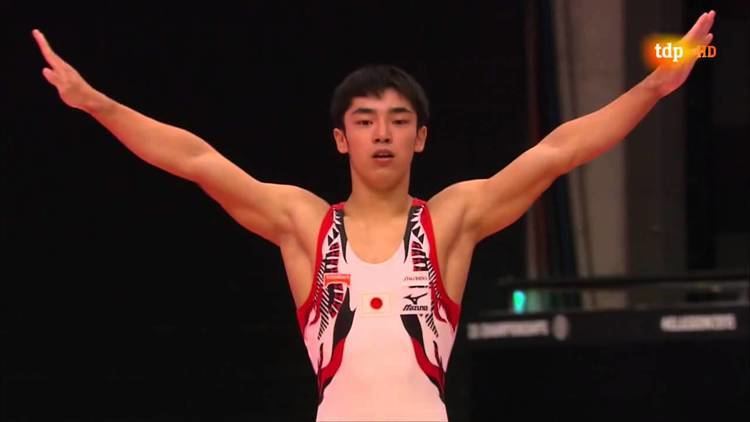 Shirai has five skills named after him as he was the first to perform them in major international competitions. Those skills are the "Shirai", quad-twisting back layout on floor, "Shirai II", triple-twisting front layout on floor, "Shirai III", triple-twisting double back layout on floor, "Shirai" or "Shirai-Kim", triple-twisting Yurchenko layout on vault and "Shirai II", 3.5-twisting Yurchenko layout on vault. Shirai was only fourteen years old when he was first able to perform the quad-twisting layout on floor with a hard landing. Before Shirai successfully completed the 3.5-twisiting Yurchenko in the Rio Olympics, he was also well known for his ability to perform the triple-twisting Yurchenko (TTY) vault, something accomplished by only a handful of gymnasts including his teammate and role model, Kōhei Uchimura. Among other distinguishing facts, Shirai was the youngest ever member of the national men's artistic gymnastics team for Japan.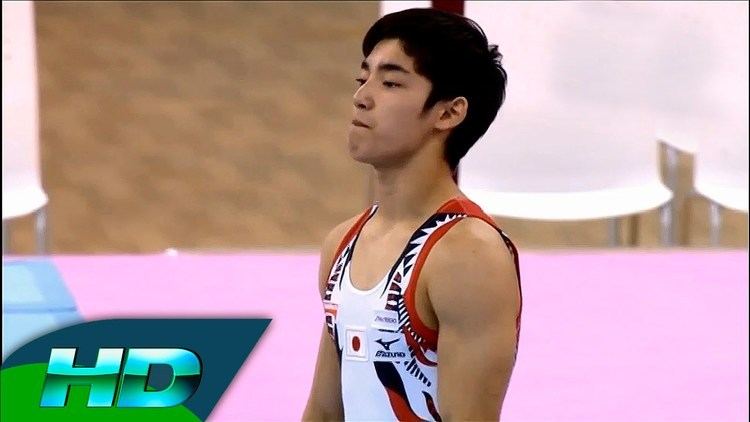 In October 2013 at just seventeen years old, he competed in the 2013 World Artistic Gymnastics Championships where he and South Korea's Kim Hee-Hoon successfully performed the "Shirai" or "Shirai-Kim", a triple-twisting Yurchenko, on vault for the first time in the Olympics or World Championships to automatically qualify the skill to be named after them. He qualified for both floor and vault apparatus finals. In the event finals, he finished in first place on the floor apparatus with a difficulty score of 7.4, the highest D-score of the competition. His victory margin of 0.4 over the 2nd place competitor was the largest between any athletes in the competition. He also finished fourth place on the vault apparatus with a score of 15.133.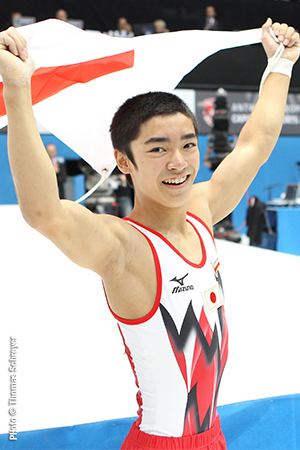 Shirai again competed at the 2014 World Artistic Gymnastics Championships in Nanning, China. After qualifying in first place with the same difficulty score of 7.4, Shirai finished in second place on the floor exercise finals with a total score of 15.733. Shirai is said to be working on his execution score after a technical mistake on the floor exercise cost him the gold medal. Similarly, British commentary reported that Shirai is working on his ability to perform a quintuple twisting back somersault.
On 31 October 2015, Shirai won his second world floor title at the 2015 World Artistic Gymnastics Championships in Glasgow, UK. Shirai successfully delivered his extremely difficult routine, and scored 16.233 points, ahead UK's Max Whitlock and Spain's Rayderley Zapata. The victory margin was the largest among all male event finals, and his 7.6 difficulty score was also the highest among all other competitors.
At the 2016 Summer Olympics in Rio de Janeiro, team Japan qualified first into the team all-around final, following their success at the 2015 world championships. On August 8, 2016, at the Rio Olympic Arena, team Japan solidified their victory with a final score of 274.094. Kenzo contributed to this first-place finish in the team final with scores of 16.133 on floor exercise and 15.633 on vault.
In Rio, Kenzo also qualified to compete in the floor exercise and vault finals. In the floor final, he scored 15.333, placing fourth after having trouble with landings on three out of six tumbling passes. In the vault final the next day, Kenzo debuted a new vault, a 3.5-twisting Yurchenko, with a difficulty value of 6.4 under 2013-2016 Code of Points. He scored an average of 15.449 (15.833 and 15.066 for the two vaults respectively, the first being the highest-scoring vault of the night). The tie breaker worked in his favour for the bronze medal, edging out Marian Dragulescu from Romania, who also earned an average score of 15.449, into fourth place.
Shirai has five eponymous skills.