Stan lee ken bald 2015 part 1
Kenneth Bruce Bald (born August 1, 1920) was an American illustrator and comic book artist best known for the Dr. Kildare and Dark Shadows newspaper comic strips. Due to contractual obligations, he is credited as "K. Bruce" on the Dark Shadows strip.
Contents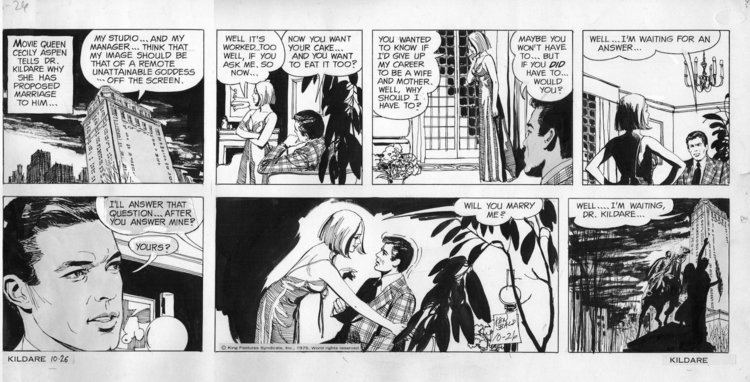 Early life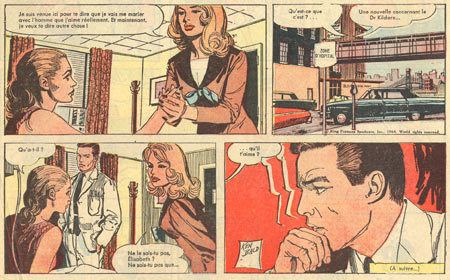 Ken Bald was born in New York City, New York and raised in suburban Mount Vernon, New York. He attended Pratt Institute in Brooklyn for three years, through 1941.
Career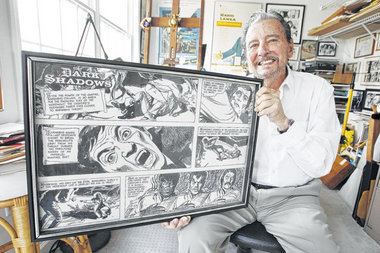 After Pratt, Bald joined the Englewood, New Jersey studio of Jack Binder, one of the early comic-book "packagers" who would supply complete comics on demand for publishers entering the new medium. Beginning in 1942, during the 1940s period fans and historians call the Golden Age of Comic Books, Bald, via Binder, began drawing backup features for the prominent Fawcett Comics.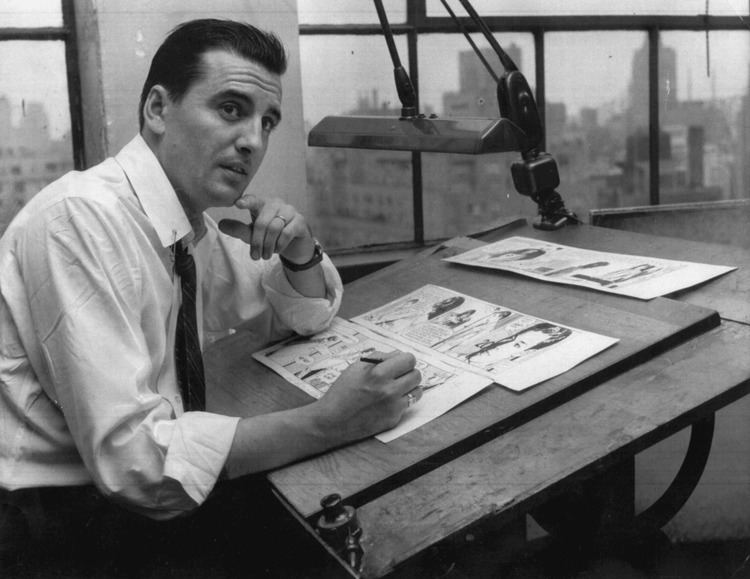 On December 7, 1942, Bald enlisted in the Marine Corps, serving with the 5th Marine Regiment-1st Marine Division and seeing combat in Camp Gloucester, Peleliu, and Okinawa, rising to the rank of Captain.

Creator credits were not routinely given during this era, and while historians have tentatively identified Bald as both penciler and inker of the 14-page Bulletman story "The Terror of the Iceberg" in Fawcett's Master Comics #26 (May 1942), his earliest confirmed credit is penciling the 16-page Captain America story "Ali Baba and His Forty Nazis" in Captain America Comics #32 (Nov. 1943), published by Marvel Comics precursor Timely Comics.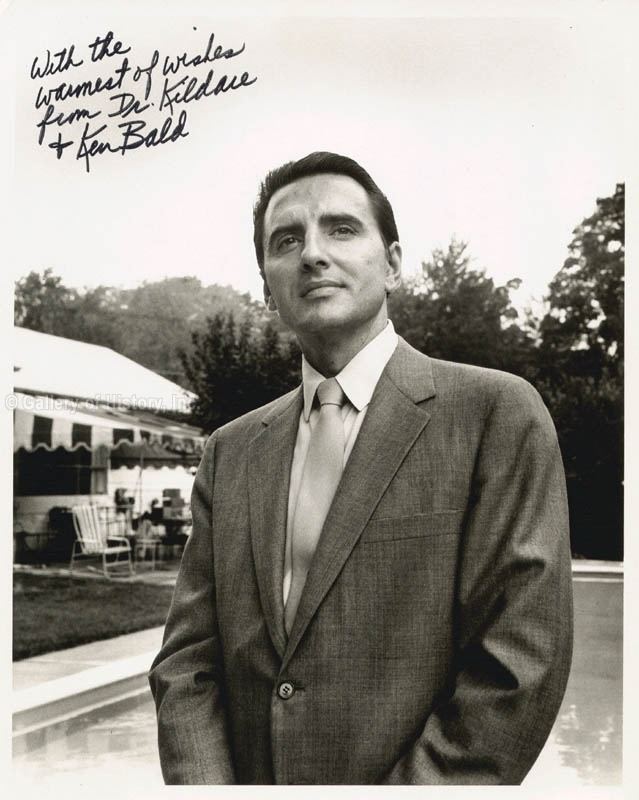 Going on staff at Timely, Bald drew stories of such superheroes as Captain America, the Sub-Mariner, the Blonde Phantom, the Destroyer, and Miss America variously through comics cover-dated July 1949. He both wrote and drew a number of Millie the Model humor stories in the comics Georgie and Patsy Walker, and at least drew the teen-humor character Cindy in Georgie and Judy Comics and Junior Miss.
Bald penciled the first appearance of the Sub-Mariner spin-off character Namora, in "The Coming of Namora" in Marvel Mystery Comics #82 (May 1947), but it is unclear if he helped create the character; the cover, which was sometimes created first, featured Namora drawn by Bob Powell. Similarly, Bald drew Timely's single issue of The Witness (Sept. 1948), starring a character co-created by writer-editor Stan Lee, but the cover for which was drawn by Charles Nicholas. Bald, with an unidentified writer, co-created Timely the superhero Sun Girl, who starred in a three-issue series cover-dated August to December 1948.
His other comic book work included the character Crime Smasher in Fawcett's Whiz Comics in the 1940s, and many anthological horror/suspense stories in American Comics Group's Adventures into the Unknown, The Clutching Hand, Forbidden Worlds and Out of the Night from 1949 through late 1954. Also for ACG, he co-created the adventure feature Time Travelers in Operation: Peril #1 (Nov. 1950).
In 1957, Bald transitioned to comic strips, beginning with Judd Saxon — about "an up-and-coming young executive", or "an executive turned detective" written by Jerry Brondfield, for King Features Syndicate. Judd Saxon ended in 1963.
By this time, beginning October 15, 1962,by which time Bald had started drawing his next strip, Dr. Kildare. Bald and writer Elliot Caplin produced the daily strip Dr. Kildare, based on the television show of that name. A Sunday color strip was added beginning on April 19, 1964. Comics historian Maurice Horn said, "Bald, who modeled the two principals on the actors who played them on television (Richard Chamberlain and Raymond Massey), drew the strip with breezy, self-assured elegance." Bald continued to draw the Dr. Kildare strip for 22 years until 1984, long after the 1960s television series had ended.
In 1971, Bald (credited as K. Bruce) created the comic strip Dark Shadows based on the Dark Shadows TV series, a soap opera featuring Jonathan Frid as vampire Barnabas Collins. That strip ended the following year. In addition to drawing comics, Bald also worked as a commercial artist.
With the end of the Dr. Kildare strip in 1984, Bald retired.
Personal life
Ken Bald married Katherine Dowd, in October of 1943, and will be married for 72 years as of October 2017. They have five children.
References
Ken Bald Wikipedia
(Text) CC BY-SA