Kelvin J. Cochran (born January 23, 1960) is an author, public speaker, former Administrator of the United States Fire Administration, and former Fire Chief of Atlanta Fire Department.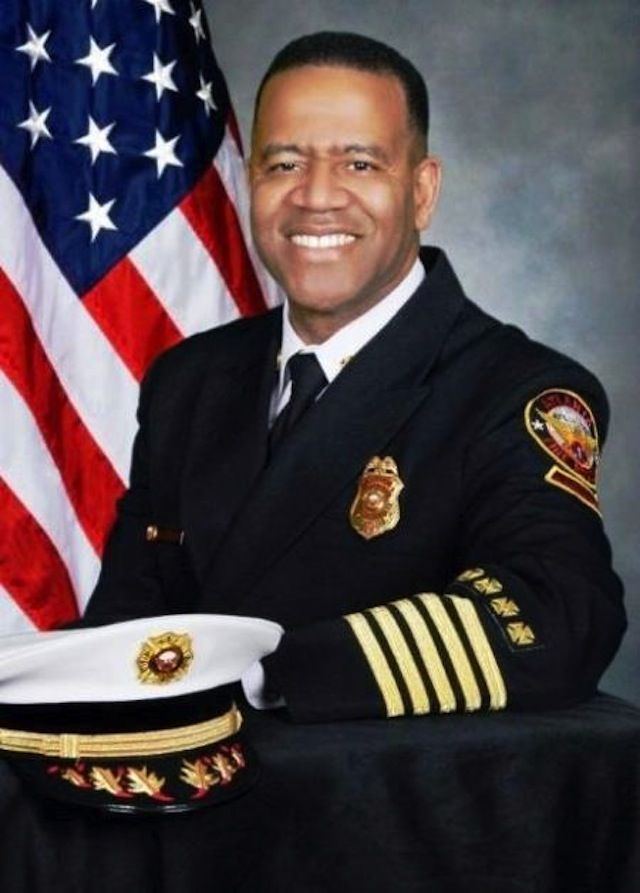 Cochran was first hired by Shreveport Fire Department in 1981 serving as a trainer and assistant fire chief. Mayor Keith Hightower later appointed him the first African-American fire chief of Shreveport, Louisiana August 26, 1999. He helped the New Orleans Fire Department in 2005 in response to Hurricane Katrina and went on to serve positions in the International Association of Fire Chiefs (IAFC) from 2006 to 2007.
He worked under mayor Kasim Reed starting January 2, 2008 for Atlanta Fire Department, prior to being appointed US Fire Administrator in July 2009 by President Barack Obama where he worked extensively with the Federal Emergency Management Agency and the United States Department of Homeland Security to prevent fires and improve fire response. He maintained this role until returning to Atlanta on May 8, 2010 and being re-appointed as Fire Chief of Atlanta Fire Department August 16, 2010.
Cochran made national headlines when he was suspended 30 days without pay starting November 24, 2014 because he distributed a book he had written to employees in which he discusses the Bible's views on sexuality, adultery and (briefly) homosexuality among other topics. Cochran's book is entitled Who Told You That You Were Naked? On January 6, 2015, after returning from the suspension, he was informed that he would have to resign or be terminated.
A rally was held in Atlanta on January 13 in support of Cochran, with various leaders of faith attending including Bishop Wellington Boone, president of the Fellowship of International Churches.
Various traditionalist groups including the National Organization for Marriage, the American Family Association, and the Family Research Council have started petitions asking for his reinstatement as Fire Chief. Deputy Chief Joel Baker has replaced Cochran as the active fire chief of Atlanta Fire Department.
On February 18, 2015, a lawsuit was filed on behalf of Cochran by the public interest law organization Alliance Defending Freedom and over 2,500 private attorneys on grounds of religious discrimination against the City of Atlanta. The case, Cochran v. City of Atlanta, is in the U.S. District Court for the Northern District of Georgia, Atlanta Division. On March 25 the City of Atlanta filed a brief to U.S. District Judge Leigh Martin May asking for the case to be dismissed; however, Cochran's lawyers say that their response fell short. On October 14, May said she would soon issue her ruling. On December 16, 2015, Judge May ruled that the lawsuit could proceed.