Name

Keiko Bonk





Role

American Politician






Education

University of Hawaii at Manoa




Party

Green Party of the United States
Repeal act 55 keiko bonk slams pldc as a corporate cover to abuse public lands
Keiko Cecilia Bonk (born 1954) is an American artist, musician and politician from Hawaii. Bonk co-founded the Hawaii Green Party and was the first person in North America elected to a partisan level office as a member of the Green Party of the United States.
Contents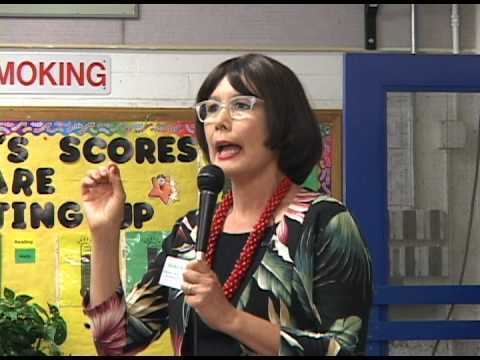 Keiko bonk vs calvin say the pldc and corporate strangling of hawaii s government
Life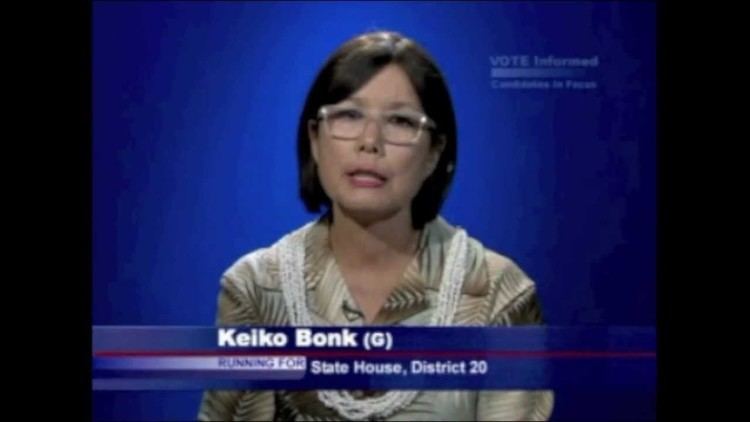 Born July 13, 1954 in Honolulu, her mother was Fumie Matsuoka and father was William Bonk, an archeologist who died in 2008. Her father was active in the progressive wing of the Hawaii Democratic Party, until he publicly resigned his position as an adviser to the governor, and then finally his membership in the Hawaii Democratic Party to support his daughter's political career.
Bonk attended Hilo High School on the Island of Hawaiʻi and graduated in 1972. She then attended the University of Hawaii at Manoa, where she obtained a bachelor of fine arts degree in 1976. Bonk went on to achieve a master of fine arts degree from Hunter College in New York City in 1982.
Art
Bonk's first career was as a painter and musician in New York. She sang in the bands "His Masters Voice," and "Cosmic Oven," in the 1980s.
After returning to her home in Hawaii, Bonk continued to play original music and paint. She played in a band called "Kazan", which released a CD called "Save the World" in 2007.
Bonk's paintings were shown in 2009.
Politics
Bonk made her national political reputation as an elected official by becoming the first person in North America elected to a partisan level office as a member of the Green Party. She was one of the co-founders of the Green Party in Hawaii. She was elected to two terms on the Hawaii County Council from 1992 to 1996, and as chair of the council from 1995 to 1996. In 1996 and 2000 she ran for mayor. In 1996 she was narrowly defeated by the Democrat incumbent, Stephen K. Yamashiro. In 2000 she was defeated by Harry Kim, who ran as a Republican. Bonk worked building the Green Party, and spoke in support of Ralph Nader as the presidential nominee of the Green Party in 1996.
After leaving office Bonk taught art at the University of Hawaii at Hilo, until moving to Honolulu with her second husband Michael Christopher, when he returned to school to pursue a second doctoral degree. Christopher holds doctorates in sociology and clinical psychology, and has been her political partner even before they married in 1998. After moving to Honolulu, Bonk was chosen as Executive Director of the Japanese Cultural Center in Honolulu in 2003. She was fired in February 2005 by its board of directors citing "philosophical differences".
Bonk went on to become the campaign coordinator of the Northwestern Hawaiian Islands Network. She promoted congress' investigation into corruption in Western Pacific Fisheries Management Council, the government advisory council responsible for management of the pacific fishery. Bonk worked as the Executive Director of the Hawaii branch of the Marine Conservation Biology Institute (MCBI).
In 2012 Keiko Bonk was nominated as the Green Party candidate for Hawaii House of Representatives, 20th district. The incumbent in that district is a Democrat, Calvin Say, and was reelected.
References
Keiko Bonk Wikipedia
(Text) CC BY-SA