Covid-19
Kazuki Omori




Ikuya Omori




Film director





March 3, 1952 (age 63) (

1952-03-03

)

Osaka, Japan




Film director and screenwriter.




(Japanese) Firstwood Entertainment Inc.




Japan Academy Prize for Director of the Year




Godzilla vs Biollante, Godzilla vs King Ghidorah, Disciples of Hippocrates, Godzilla vs Destoroyah, Godzilla vs Mothra




Megumi Odaka, Takao Okawara, Koichi Kawakita, Shogo Tomiyama, Masato Furuoya
Kazuki Ōmori (大森 一樹, Ōmori Kazuki, born March 3, 1952) is a Japanese film director and screenwriter.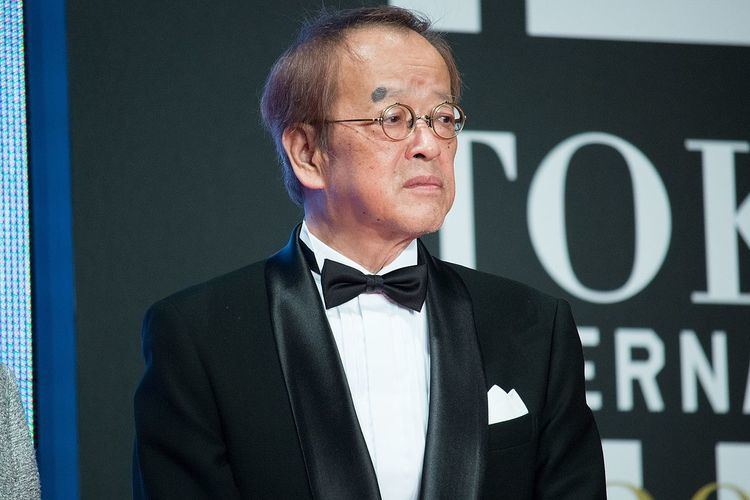 Born in Osaka, Ōmori studied at Kyoto Prefectural University of Medicine and actually holds a license to practice medicine. While in school, he began making films independently, with Kuraku naru made matenai! (1975), which featured Seijun Suzuki, receiving particularly high praise. His script "Orenji rōdo kyūkō" won the 3rd Kido Award for screenplays in 1977, and the next year he was able to film that in his professional debut. Several of his films, such as the 1980 Hipokuratesu-tachi, feature doctors or rely on his knowledge of medicine. He has worked in a variety of genres, including suspense films, musicals, and most famously abroad, several contributions to the Heisei Godzilla series.
Ōmori also participated in the formation of Director's Company in 1982, an independent production company founded by nine directors, including Kiyoshi Kurosawa, Sōgo Ishii, Shinji Sōmai, and Kazuhiko Hasegawa. In 2000, he became a professor at Osaka Electro-Communication University, and in 2005, a professor at Osaka University of Arts. He was also a special guest at G-Fest XIII in 2006.
Kuraku naru-made matenai! (1975)
Orenji Rodo kyuko (1978)
Kaze no uta o kike (1980) (an adaptation of Haruki Murakami's novel of the same name)
Disciples of Hippocrates (1980)
Sukanpin walk (1984)
Koisuru onnatachi (1986)
Totto Channel (1987)
Sayonara no onnatachi (1987)
Hana no furu gogo (1989)
Godzilla vs. Biollante (1989)
Boku ga byoki ni natta wake (1990) (episode 2)
Mangetsu: Mr. Moonlight (1991)
Godzilla vs. King Ghidorah (1991)
Keisho sakazuki (1992)
Shoot (1994)
Dai shitsuren (1995)
Kinkyu yobidashi - Emajenshi koru (1995)
Waga kokoro no ginga tetsudo: Miyazawa Kenji monogatari (1996)
Dorimu sutajiamu (1997)
June Bride (1998)
Kaze o mita shonen (2000)
Hakata Movie: Chinchiromai (2000)
Saiaku (2001) (TV)
Hashire! Ichiro (2001)
T.R.Y. (2003)
Super Star Fleet Sazer-X the Movie: Fight! Star Soldiers (2005)
Kuraku naru-made matenai! (1975)
Orenji Rodo kyuko (1978)
Kaze no uta o kike (1980)
Hipokuratesu-tachi (1980)
Take It Easy (1986)
Koisuru onnatachi (1986)
Totto Channel (1987)
Sayonara no onnatachi (1987)
Yojo no jidai (1988)
Hana no furu gogo (1989)
Godzilla vs. Biollante (1989)
Boku ga byoki ni natta wake (1990) (episode 2)
Mangetsu: Mr. Moonlight (1991)
Godzilla vs. King Ghidorah (1991)
Godzilla vs. Mothra (1992)
Kinkyu yobidashi - Emajenshi koru (1995)
Godzilla vs. Destoroyah (1995)
June Bride (1998)
Kaze o mita shonen (2000)
Hakata Movie: Chinchiromai (2000)
Hashire! Ichiro (2001)
Kazuki Ōmori Wikipedia