J league kawasaki frontale fans singing songs and bouncing around
Kawasaki Frontale (川崎フロンターレ, Kawasaki Furontāre) is a J1 League association football club. The team is located in Kawasaki, Kanagawa Prefecture, south of Tokyo. Their home stadium is Todoroki Athletics Stadium, in Nakahara Ward, in the central area of Kawasaki.
Contents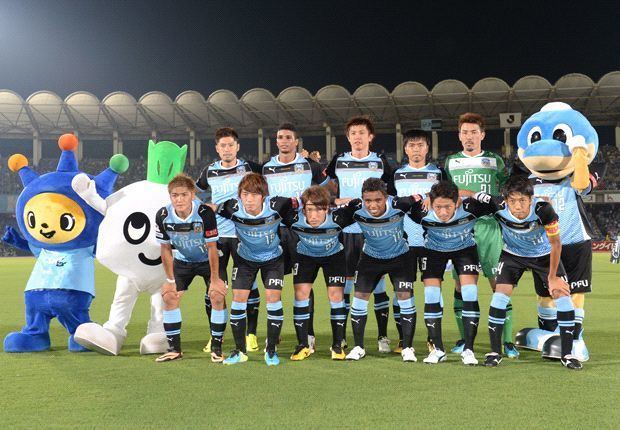 History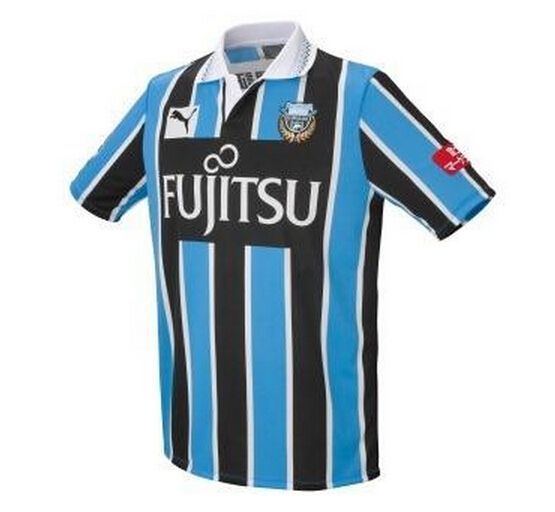 The team was founded in 1955 as Fujitsu Football Club. It was one of many city clubs that comprised the Japan Soccer League, including Yomiuri (later Tokyo Verdy 1969), Toshiba (later Consadole Sapporo) and NKK SC (now defunct). They first made the JSL First Division in 1977, only to be relegated the next season afterwards and would not return to the top flight until 2000, when they were first promoted to the rebranded J1.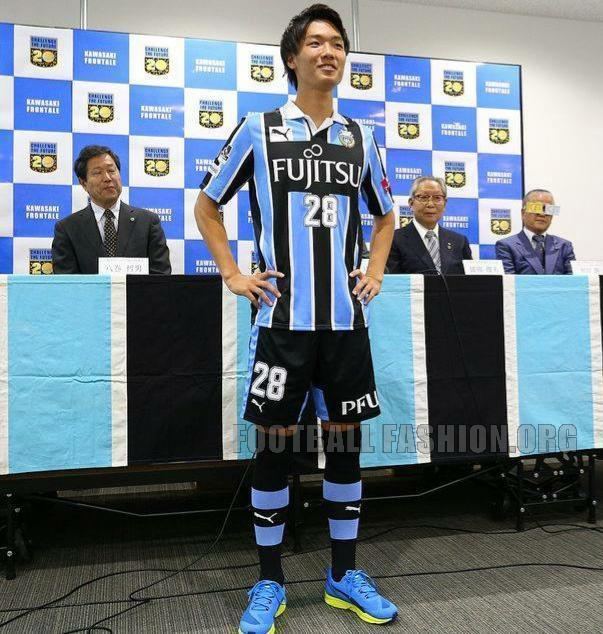 The club co-founded the Japanese second tier three times under its three names: JSL Second Division (1972), Japan Football League Division 1 (1992) and J. League Division 2 (1999).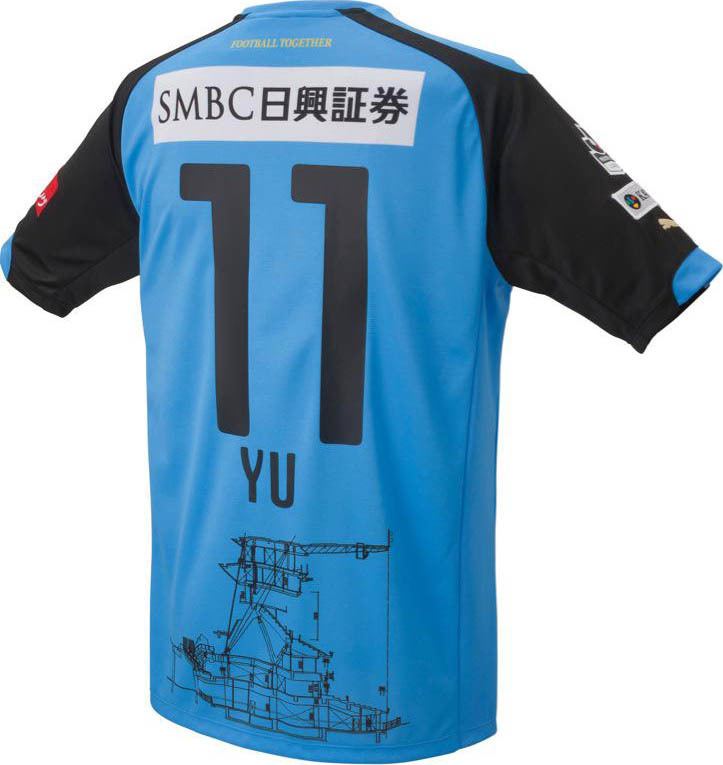 Fujitsu's club became professional in 1997, and changed its name – "Frontale" means "frontal" in Italian. The club old crest and colours are based on those of Brazilian side Grêmio, because both clubs have cooperated since 26 March 1997. The club joined the second division of the J. League in 1999, and became the champion of the division. But in the next season, it sank to the bottom of division one, and was relegated. In 2004, they were champions of J2 and won promotion to J1 for the second time. With the former rival city clubs out of the way due to relocation or liquidation, Frontale began building its power base in the city.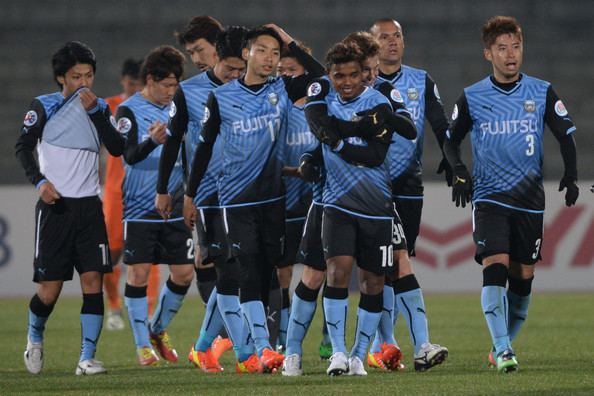 In 2006 they achieved runner-up position in J1, their highest league position to date. In 2007, this club attended the AFC Champions League, and made important success, as the first Japanese club for qualifying its group stage, before Urawa Red Diamonds. But Kawasaki lost in the quarter finals, against Iranian Sepahan, in a penalty shoot-out after two scoreless games.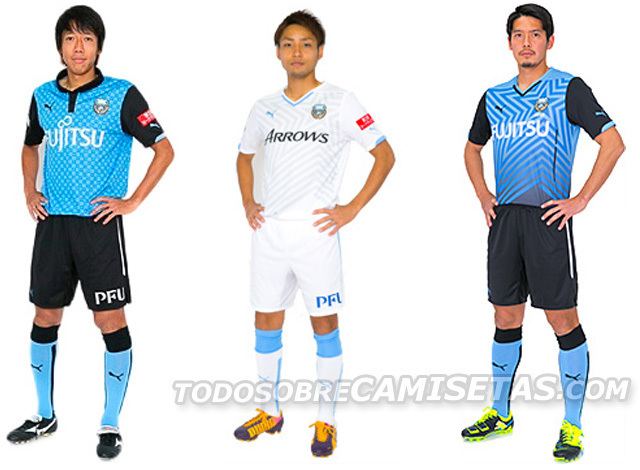 Kawasaki has advanced steadily, and provides players for the Japan national football team. At first, defender Yoshinobu Minowa was selected in 2005. After the 2006 FIFA World Cup, midfielder Kengo Nakamura and forward Kazuki Ganaha became new internationals, especially Kengo Nakamura found his position, and played both in his club and national team till now. Then goalkeeper Eiji Kawashima debuted in East Asian Cup 2008, but he allowed one goal for his J. League teammate, Chong Tese, who plays in the Korea DPR national football team. In May, Shuhei Terada was also selected for the Japan national team.
Current Squad
As of 1 February 2017.

Note: Flags indicate national team as defined under FIFA eligibility rules. Players may hold more than one non-FIFA nationality.
Out on loan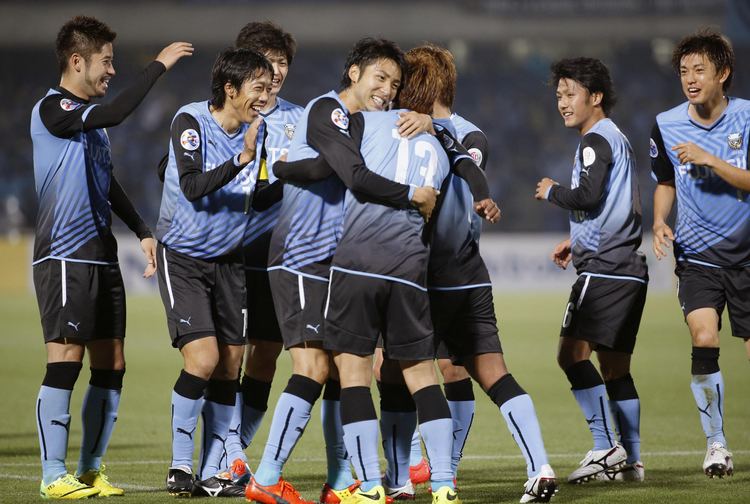 Note: Flags indicate national team as defined under FIFA eligibility rules. Players may hold more than one non-FIFA nationality.
World Cup players
World Cup 2010
Kengo Nakamura
Jong Tae-Se
World Cup 2014
Yoshito Okubo
Honours
Japan Soccer League Division 2/Japan Football League (1992–1998)/J. League Division 2:
Champions: 1976, 1999, 2004
Runners-up: 1974, 1980, 1998
Kanto Football League:
Champions: 1968
League history
Kanto Football League: 1967–71 (as Fujitsu)
Division 2 (Japan Soccer League Div. 2): 1972–76 (as Fujitsu)
Division 1 (JSL Div. 1): 1977–78
Division 2 (JSL Div. 2): 1979–91
Division 2 (Japan Football League (former) Division 1): 1992–98 (as Fujitsu : 1992–95; Fujitsu Kawasaki : 1996; Kawasaki Frontale : 1997–98)
Division 2 (J. League Div.2): 1999
Division 1 (J. League Div.1): 2000
Division 2 (J. League Div.2): 2001–04
Division 1 (J. League Div.1): 2005–
Total (as of 2011): 10 seasons in the top tier, 30 seasons in the second tier and 5 seasons in the Regional Leagues.
Rivalries
Frontale's rivalry with FC Tokyo is known as the Tamagawa Clasico (using the Spanish word "Clasico" as used in derbies in Spain and Latin America). The two clubs first met in 1991 in the old Japan Soccer League Second Division and were rivals for promotion to the J. League in the 1990s. They co-founded the new J2 in 1999 and were promoted together the same year, and although Frontale were immediately relegated, they were promoted again in 2005 and have regularly met since then.
Frontale also has a Tamagawa rivalry with Tokyo Verdy 1969, which was originally also based in Kawasaki and moved to Chofu, Tokyo in 2000. The two were co-founders of the JSL Second Division in 1972 and, although spent 20 seasons (1979 to 1999) in separate tiers, rekindled the rivalry in the late 1990s as Kawasaki fans deserted Verdy to support Frontale, seen as a more community-focused club, and since then their fortunes have reversed as Frontale is a top flight mainstay while Verdy sunk into the second tier beginning in 2005.
References
Kawasaki Frontale Wikipedia
(Text) CC BY-SA