India




Hindi, Chhattisgarhi


2,066 km2


Chhattisgarh




Kabirdham



Kawardha is a city and a municipality in Kabirdham district in the Indian state of Chhattisgarh. It is the administrative headquarters of Kabirdham district. Kawardha is also known for the "Temple of Bhoramdeo."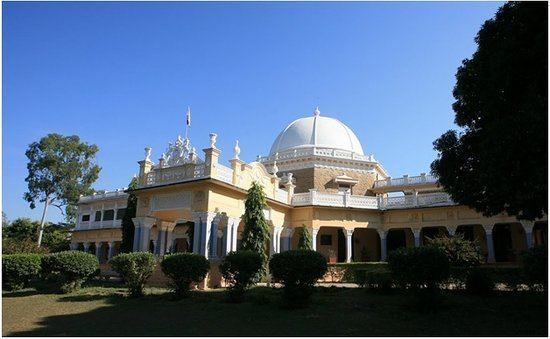 Kawardha State was established in 1751 by first Ruler Mahabali Singh. During the British Raj Kawardha was the capital of Kawardha State, one of the princely states of the Eastern States Agency. In 1806 the Eighth Guru of Kabeer panth Haq Nam Saheb established a Guru Gaddi here. In 1936 Kawardha town became a municipality before independence. The famous Bhoramdev Temple is in the town.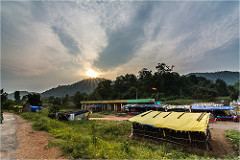 Kawardha is located at 22.02°N 81.25°E? / 22.02; 81.25. The total area is 798 square miles (2,070 km2). The state consists of hill and forest. It has an average elevation of 353 metres (1,158 ft).
Kawardha Wikipedia
(,)http://media-cdn.tripadvisor.com/media/photo-s/02/3d/4d/f0/kawardha-palace.jpg(,)https://vivaciousanushri.files.wordpress.com/2014/02/palace-kawardha-chhattisgarh.jpg(,)http://www.palacekawardha.com/App_Themes/kawardha/images/history.jpg(,)http://i744.photobucket.com/albums/xx81/rammanpandu8/dsc01786.jpg(,)http://www.nivalink.com/watermark.ashx%3FImageUrl%3Dhotelimages/uploads/91620131034525160699.jpg(,)http://www.nivalink.com/watermark.ashx%3FImageUrl%3Dhotelimages/uploads/72020130953590659062.jpg(,)http://www.nivalink.com/watermark.ashx%3FImageUrl%3Dhotelimages/uploads/72020130958319221891.jpg(,)http://www.nivalink.com/watermark.ashx%3FImageUrl%3Dhotelimages/uploads/91620131034513960699.jpg(,)http://i744.photobucket.com/albums/xx81/rammanpandu8/bhoramdeo.jpg(,)http://i.ytimg.com/vi/4hPrS_ktnO0/0.jpg
(,)http://farm4.static.flickr.com/3944/15046280633_7cae23f972_m.jpg(,)http://farm8.static.flickr.com/7468/15981768097_5dca14e3b5_m.jpg(,)http://farm8.static.flickr.com/7491/15980073338_dfa660d708_m.jpg(,)http://farm9.static.flickr.com/8680/15980154038_1199dfcbaf_m.jpg(,)http://lncindia.com/Images/LncPic/Landscape/RAJIV%2520SMRITI%2520VAN.JPG(,)http://lncindia.com/Images/LncPic/Landscape/LANDSCAPE%2520PLAN%2520%2520BHORAMDEV.JPG(,)http://lncindia.com/Images/LncPic/Landscape/LANDSCAPE.jpg
(,)http://media-cdn.tripadvisor.com/media/photo-s/03/ba/a3/49/bhoramdeo-temple.jpg(,)http://media-cdn.tripadvisor.com/media/photo-s/03/d1/a1/42/palace-kawardha.jpg(,)http://media-cdn.tripadvisor.com/media/photo-s/03/d0/3a/d6/radha-krishna-temple.jpg(,)http://media-cdn.tripadvisor.com/media/photo-s/01/8b/b9/dc/bedroom-of-suite.jpg(,)http://static.news18.com/pix/2014/08/kawardha_marpeet1.jpg(,)https://greatindianjourney.files.wordpress.com/2014/01/tribes-culture-india.jpg(,)http://media-cdn.tripadvisor.com/media/photo-s/01/8b/b9/da/palace-kawardha.jpg(,)http://mw2.google.com/mw-panoramio/photos/medium/36433402.jpg