Occupation

Actress




Spouse

Chris Jupe




Role

Actress





Name

Katy Cavanagh




Years active

1997–present




Education

Canon Slade School





Full Name

Kathryn Sarah Collins




Born

12 December 1973 (age 49) (

1973-12-12

) North Shields, Northumberland, England


Children

Jacobi Jupe, Noah Jupe, Jemma Jupe




Movies and TV shows

Coronation Street, Vacuuming Completely Nude in P, The Cops, Bob & Rose, Bradford‑halifax‑london


Similar People

Patti Clare, Jimmi Harkishin, Sue Cleaver, Sue Nicholls, Eileen Derbyshire
Breakfast with virginia howes and katy cavanagh
Kathryn Sarah Collins (born 12 December 1973), better known as Katy Cavanagh, is an English actress. She is known for playing the role of Julie Carp in the ITV soap opera Coronation Street from 2008 to 2015. She also had regular roles in BBC drama The Cops (1998–2001), and the ITV drama Bob & Rose (2001).
Contents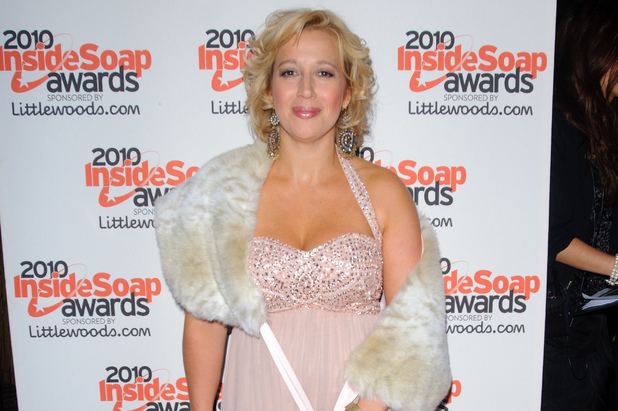 Hayley tamaddon and katy cavanagh interview semi final showdown
Early life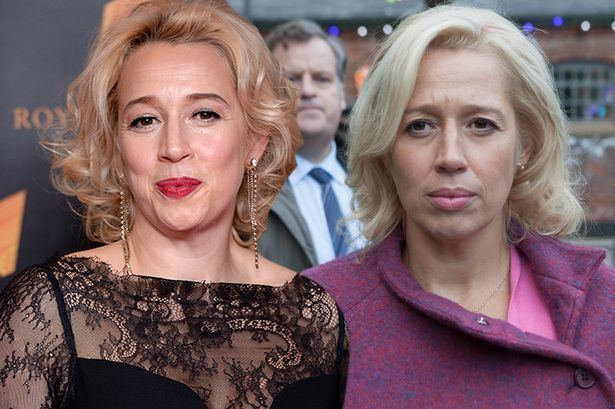 Cavanagh was born in North Shields, Northumberland, and grew up in Bolton, Greater Manchester. She was educated at Canon Slade School and trained at RADA and National Youth Theatre.
Career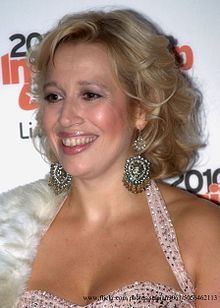 Cavanagh has appeared regularly on British television since 1997. She had a regular role as Mel in the award-winning seriesThe Cops from 1998 to 2001. In 2004, she had a regular role as Sergeant Dawn "Spike" Milligan in the television series Dalziel and Pascoe. In 2006, she appeared in an episode of the Channel 4 drama Shameless as Shirley Lawson. In 2008, she joined the ITV soap opera Coronation Street as Julie Carp.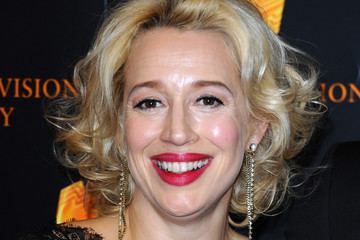 Cavanagh appeared in a stage adaptation of the serial, entitled Coronation Street: Street of Dreams in May 2012. Cavanagh filled the pivotal role of the "Angel of the North"; who guided Paul O'Grady through fifty years of storylines. Cavanagh said that the prospect of playing Julie on stage was "very exciting".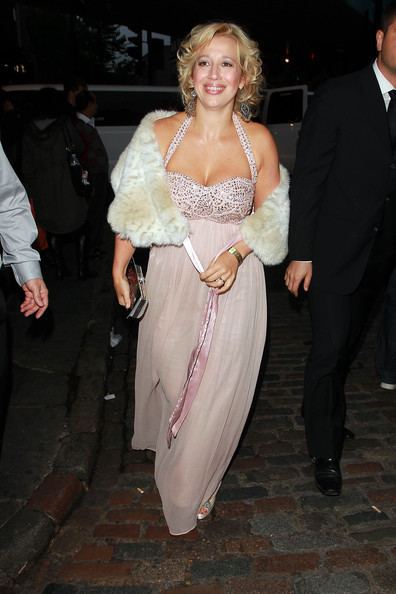 In 2013, she appeared in the short film Bradford Halifax London as Mam.
Since late 2013, she has voiced the advertisements for British supermarket chain Iceland.
In February 2015, it was announced that she would leave Coronation Street in order to pursue other interests. Her final episode aired on 3 July 2015.
Personal life
Cavanagh is married to filmmaker and producer Chris Jupe. They have three children: Noah Jupe (born c. 2004), an actor, Jemima (born c. 2007), and Jacobi (born 2013).
Filmography
Actress
2023
The Magician's Elephant
as
Mrs. Taylor / Heckler / Iris / ... (voice)
2022
Cupid (Podcast Series)
as
Demeter / Lydia / Fury 3
2021
Not Going Out (TV Series)
as
Karen
- Old Acquaintance (2021) - Karen
2017
Murder on the Blackpool Express (TV Movie)
as
Grace (as Katy Cavanagh)
2017
Midsomer Murders (TV Series)
as
Lena Ferrera
- Crime and Punishment (2017) - Lena Ferrera (as Katy Cavanagh)
2016
Moving On (TV Series)
as
Clare
- Empty Nest (2016) - Clare (as Katy Cavanagh)
2016
Doctors (TV Series)
as
Kirsty Rowland
- The Limpet (2016) - Kirsty Rowland (as Katy Cavanagh)
2016
Birds of a Feather (TV Series)
as
Miss Howe
- Blonde on Blonde (2016) - Miss Howe (as Katy Cavanagh)
2008
Coronation Street (TV Series)
as
Julie Carp
2013
Bradford Halifax London (Short)
as
Mam (as Katy Cavanagh)
2010
Coronation Street: Tram Crash (TV Movie)
as
Julie Carp
2008
Wired (TV Mini Series)
as
DS Stuart
- Episode #1.2 (2008) - DS Stuart (as Katy Cavanagh)
- Episode #1.1 (2008) - DS Stuart (as Katy Cavanagh)
2000
The Bill (TV Series)
as
Linda Johnson / Maria Clyne / Leanne Gibbs
- To Catch a Killer: Part 2 (2008) - Linda Johnson (as Katy Cavanagh)
- To Catch a Killer: Part 1 (2008) - Linda Johnson (as Katy Cavanagh)
- 436: Love and Loss (2006) - Maria Clyne (as Katy Cavanagh)
- Nightwork (2000) - Leanne Gibbs (as Katy Cavanagh)
2007
Blue Murder (TV Series)
as
Geraldine Pettigrew
- Crisis Management (2007) - Geraldine Pettigrew (as Katy Cavanagh)
2007
The Street (TV Series)
as
Tracy
- Twin (2007) - Tracy (as Katy Cavanagh)
2005
Bodies (TV Series)
as
Harriet Hurley
- The Finale (2006) - Harriet Hurley (as Katy Cavanagh)
- Episode #2.9 (2005) - Harriet Hurley (as Katy Cavanagh)
- Episode #2.10 (2005) - Harriet Hurley (as Katy Cavanagh)
2006
Cracker (TV Movie)
as
Helen (as Katy Cavanagh)
2006
The Royal (TV Series)
as
Carol Buxton
- Seeking Refuge (2006) - Carol Buxton (as Katy Cavanagh)
2006
The Family Man (TV Movie)
as
Tina (as Katy Cavanagh)
2006
Shameless (TV Series)
as
Shirley Lawson
- Benefit Fraud (2006) - Shirley Lawson (as Katy Cavanagh)
2005
The Golden Hour (TV Mini Series)
as
Una Campbell
- Episode #1.1 (2005) - Una Campbell (as Katy Cavanagh)
2004
A Line in the Sand (TV Movie)
as
Leanne (as Katy Cavanagh)
2004
Dalziel and Pascoe (TV Series)
as
Det. Sgt. Dawn 'Spike' Milligan
- Soft Touch (2004) - Det. Sgt. Dawn 'Spike' Milligan (as Katy Cavanagh)
- Great Escapes (2004) - Det. Sgt. Dawn 'Spike' Milligan (as Katy Cavanagh)
- The Price of Fame (2004) - Det. Sgt. Dawn 'Spike' Milligan (as Katy Cavanagh)
- A Game of Soldiers (2004) - Det. Sgt. Dawn 'Spike' Milligan (as Katy Cavanagh)
2003
Burn It (TV Series)
as
Kelly
- Episode #2.11 (2003) - Kelly
- Episode #2.10 (2003) - Kelly
- Episode #2.9 (2003) - Kelly
- Episode #2.8 (2003) - Kelly
- Episode #2.7 (2003) - Kelly
- Episode #2.6 (2003) - Kelly
- Episode #2.5 (2003) - Kelly
- Episode #2.4 (2003) - Kelly
- Episode #2.3 (2003) - Kelly (as Katy Cavanagh)
- Episode #2.2 (2003) - Kelly (as Katy Cavanagh)
2003
Rehab (TV Movie)
as
Sam (as Katy Cavanagh)
2002
Ted and Alice (TV Mini Series)
as
Joy
- Episode #1.3 (2002) - Joy (as Katy Cavanagh)
- Episode #1.2 (2002) - Joy (as Katy Cavanagh)
- Episode #1.1 (2002) - Joy (as Katy Cavanagh)
2001
Judge John Deed (TV Series)
as
Monika Latymer
- Appropriate Response (2001) - Monika Latymer (as Katy Cavanagh)
2001
Bob & Rose (TV Series)
as
Anita Kendrick
- Episode #1.6 (2001) - Anita Kendrick (as Katy Cavanagh)
- Episode #1.5 (2001) - Anita Kendrick (as Katy Cavanagh)
- Episode #1.4 (2001) - Anita Kendrick (as Katy Cavanagh)
- Episode #1.3 (2001) - Anita Kendrick (as Katy Cavanagh)
- Episode #1.2 (2001) - Anita Kendrick (as Katy Cavanagh)
- Episode #1.1 (2001) - Anita Kendrick (as Katy Cavanagh)
2001
Ice Cool Reception (Short)
as
Nikki (as Katy Cavanagh)
2001
Vacuuming Completely Nude in Paradise (TV Movie)
as
Sheila (as Katy Cavanagh)
2001
Where the Heart Is (TV Series)
as
Sally Merrick
- Choices (2001) - Sally Merrick (as Katy Cavanagh)
1998
Stanton Blues (TV Series)
as
Mel
2000
Blue Kenny (Short)
as
Tania Barrett (as Katy Cavanagh)
2000
Peak Practice (TV Series)
as
Lynne Rhodes
- Hit and Run (2000) - Lynne Rhodes (as Katy Cavanagh)
2000
A Likeness in Stone (TV Movie)
as
Cathy (as Katy Cavanagh)
2000
Holby City (TV Series)
as
Lucy Harper
- A Marriage of Convenience (2000) - Lucy Harper (as Katy Cavanagh)
- Chasing the Dragon (2000) - Lucy Harper (as Katy Cavanagh)
1999
Sex 'n' Death (TV Movie)
as
Ruby (as Katy Cavanagh)
1997
A Dance to the Music of Time (TV Mini Series)
as
Billson
- The Thirties (1997) - Billson (as Kate Cavanagh)
1997
Wycliffe (TV Series)
as
Mrs. Vassie
- Strangers Home (1997) - Mrs. Vassie (as Katy Cavanagh)
Writer
2022
Cupid (Podcast Series)
Producer
2022
Cupid (Podcast Series) (executive producer)
Director
2022
Cupid (Podcast Series)
Composer
2022
Cupid (Podcast Series)
Thanks
2019
Honey Boy (special thanks - as Katy Jupe)
Self
2014
Text Santa 2014 (TV Special)
as
Julie Carp (as Katy Cavanagh)
2012
Daybreak (TV Series)
as
Self
- Episode dated 30 March 2012 (2012) - Self (as Katy Cavanagh)
2012
All Star Family Fortunes (TV Series)
as
Self
- Katy Cavenaugh-Jupe vs Jessica Jane Clement (2012) - Self (as Katy Cavanagh)
2008
Loose Women (TV Series)
as
Self
- Episode #13.175 (2009) - Self (as Katy Cavanagh)
- Episode #12.185 (2008) - Self (as Katy Cavanagh)
2009
The British Soap Awards 2009 (TV Special)
as
Self - Audience Member (as Katy Cavanagh)
2009
This Morning (TV Series)
as
Self
- Episode dated 5 May 2009 (2009) - Self (as Katy Cavanagh)
Archive Footage
2023
Birds of a Feather: 30 Years of Laughter (TV Movie documentary)
as
Miss Howe (uncredited)
2020
Coronation Street: Compilations (TV Series documentary)
as
Julie Carp
2019
Coronation Street at Christmas (TV Special documentary)
as
Julie Carp (uncredited)
2018
Coronation Street's DNA Secrets (TV Movie documentary)
as
Julie Carp (as Katy Cavanagh)
2015
Coronation Street Catch Up 2015 (TV Movie)
as
Julie Carp (as Katy Cavanagh)
References
Katy Cavanagh Wikipedia
(Text) CC BY-SA