Katni (also known as Murwara (Katni) or Mudwara) is a town on the banks of the Katni River in Madhya Pradesh, India. It is the administrative headquarters of Katni District. It is in the Mahakoshal Region of Central India. The city is 90 km (56 mi) from the Divisional Headquarters of the region, Jabalpur.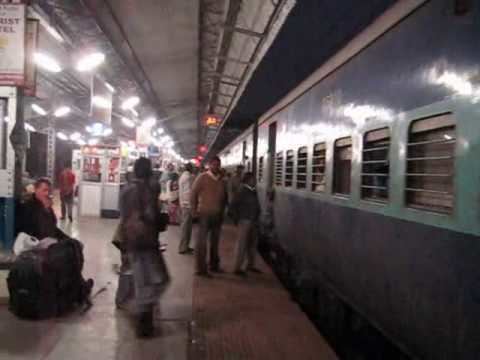 Katni is a conglomeration of culture from three cultural states — Mahakausal, Bundelkhand, and Baghelkhand.
Katni junction has a half circular mode (turn) from the wagon yard. So people call it "Mudwara".
One of the prime junctions of Indian railways, Katni Junction is in the heart of the rail network. Trains come to Katni from five directions (Bina, Jabalpur, Satna, Bilaspur, Singrauli), as it is at the junction of trunk rail routes connecting north-south and east-west. The public has access to almost all parts of the country directly through mail express trains from Katni. The railways are now establishing a new zone at Jabalpur.
There are more than 5,000 railway employees at Katni. Katni is the second biggest diesel locomotive shed of the Indian Railways, housing 200 locomotives. It has an electric locomotive shed holding 100 locomotives. Katni is home to Indian railway's biggest wagon repair shop. A complete new township has been developed at Katni Junction.
Katni Junction
Katni Murwara Junction
New Katni Junction
Katni South Junction
Madhavnagar Road
As of the 2011 census, Murwara (Katni) municipality had a population of 221,875. The municipality had a sex ratio of 921 females per 1,000 males and 11.3% of the population were under six years old. Effective literacy was 87.43%; male literacy was 92.77% and female literacy was 81.64%.