India




Hindi




Madhya Pradesh




Khargone



Kasrawad is a town and nagar panchayat in Khargone district in the Indian state of Madhya Pradesh.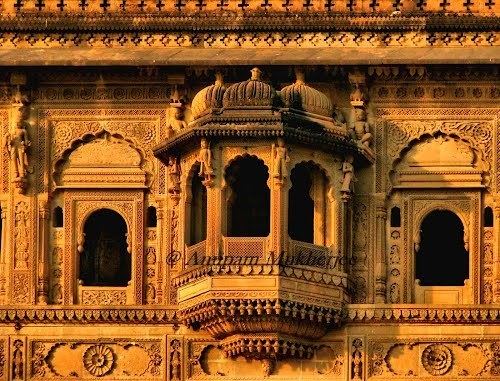 Kasrawad is located at 22.13°N 75.6°E? / 22.13; 75.6. It has an average elevation of 169 metres (554 feet) and is 17 km in east from National Highway 3 (Agra to Mumbai) and about 100 km from Indore. The town is only 5 km away from the northern banks of the Holy Narmada River.
Maheshwar near Kasravad is noted as a center for weaving colorful cotton saris, with distinctive designs involving stripes, checks and floral borders. Additionally, other material used for making kurts etc. are also made here.
There are lots of places to visit in Kasrawad: the Bhavani Mata Temple, ancient Kailask kund and Baba ki Mazar on Gangleshwar parvat are a few. Every year the Gangaleshver Fair is organised by Nagar Panchayat during the winter months. There is a cinema hall "New Nimar Talkies" in the town. Kasrawad is famous for its Band parties.
Kasrawad Wikipedia
(,)http://mw2.google.com/mw-panoramio/photos/medium/78606913.jpg(,)http://mw2.google.com/mw-panoramio/photos/medium/4729175.jpg(,)http://mw2.google.com/mw-panoramio/photos/medium/85186817.jpg(,)http://mw2.google.com/mw-panoramio/photos/medium/26233177.jpg(,)https://sandrp.files.wordpress.com/2014/04/intake-well-at-kasrawad-last-intake-hole-is-above-the-water-level.jpg%3Fw%3D1080(,)https://sandrp.files.wordpress.com/2014/04/narmada-river-be-between-kasrawad-and-rajghat.jpg%3Fw%3D1080(,)http://mw2.google.com/mw-panoramio/photos/medium/78988697.jpg(,)http://www2.robertharding.com/preview/RM/RH/HORIZONTAL/1030-67341.jpg
(,)https://c1.staticflickr.com/5/4037/4408477813_27a7c6762f_z.jpg%3Fzz%3D1(,)http://i.ytimg.com/vi/WS2Bm8Wi8CY/0.jpg(,)http://i.ytimg.com/vi/ZjTH5l0wwOk/0.jpg(,)http://i.ytimg.com/vi/I-buEXtFwrE/0.jpg(,)http://i.ytimg.com/vi/8RTvJgnPDOM/0.jpg(,)http://tourmet.com/wp-content/uploads/2014/09/Bhawani-Mata-Temple-Kasrawad.jpg(,)http://i.ytimg.com/vi/IupTPBnN1Uk/0.jpg
(,)http://thumbs.dreamstime.com/z/lord-shiva-parvati-madhya-pradesh-ancient-stone-carvings-ganesha-worshipped-as-deities-hindu-religion-culture-38751817.jpg(,)http://photos.wikimapia.org/p/00/00/96/13/75_big.jpg(,)http://allthecities.com/system/panoramas/pictures/000/907/135/original/original.%3F1380288389(,)https://upload.wikimedia.org/wikipedia/commons/thumb/e/e4/Madhya_Pradesh_districts_location_map_big.svg/500px-Madhya_Pradesh_districts_location_map_big.svg.png(,)http://www.maraloverseas.com/images/manufacturing/unit_sarovar_large.jpg(,)http://i1.ytimg.com/vi/DnC43rdG4y8/0.jpg