Nationality

American




Height

1.70 m




Role

Actress




Name

Karyn Parsons




Years active

1987–2002










Born

October 8, 1966 (age 56) (

1966-10-08

) Los Angeles, California, U.S.


Education

Santa Monica High School


Occupation

Actress, producer, television writer




Known for

Hilary Banks – The Fresh Prince of Bel-Air


Spouse

Alexandre Rockwell (m. 2003)


Children

Nico Rockwell, Lana Rockwell




Parents

Kenneth B. Parsons, Louise Hubert




Movies and TV shows

The Fresh Prince of Bel‑Air, Major Payne, The Ladies Man, Class Act, The Job



Similar

Tatyana Ali, Joseph Marcell, Janet Hubert
Karyn Parsons on Auditioning for Hilary Banks Role on Fresh Prince of Bel-Air (Part 2)
Karyn Parsons–Rockwell (born October 8, 1966) is an American actress, best known for her role as Hilary Banks on the NBC sitcom The Fresh Prince of Bel-Air which ran from 1990–96. She also starred in the 1995 film Major Payne playing opposite Damon Wayans.
Contents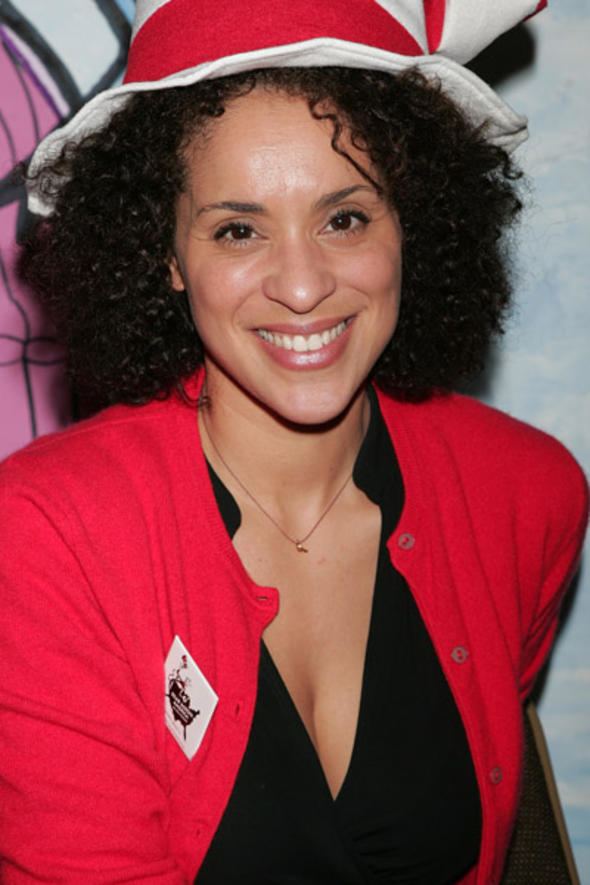 Karyn parsons and tatyana ali sister up again for a good cause
Early life
Parsons was born in Los Angeles, California. In an interview for Essence in 2008, she described her parentage as biracial. Her mother, Louise Parsons, is an African American from Charleston, South Carolina and her father, Kenneth B. Parsons, is of Welsh descent and from Butte, Montana. She attended Santa Monica High School.
Career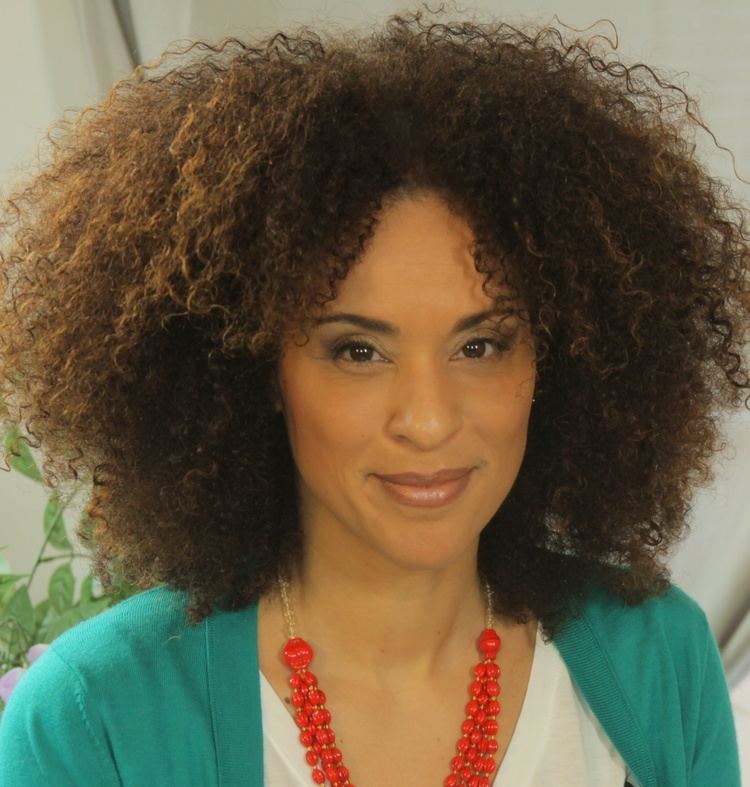 Parsons starred as Hilary Banks on the sitcom The Fresh Prince of Bel-Air, which aired on NBC from 1990 to 1996. She co-created, co-produced, co-wrote, and co-starred on the Fox sitcom Lush Life in 1996, which was later canceled after four episodes. In 2001, she starred in the critically acclaimed but short-lived television series The Job with Denis Leary.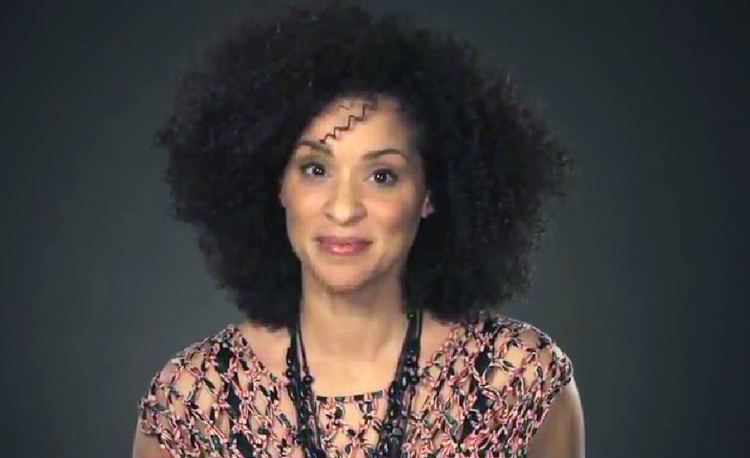 Besides television, Parsons has starred in several films, particularly in comedies such as Late Nights (1992), Major Payne (1995), and The Ladies Man (2000).
Parsons is the creator of Sweet Blackberry, a line of animated films about unsung black heroes. The first in the series is about Henry "Box" Brown, a slave who mailed himself to freedom.
Personal life
Parsons' first marriage was to The Young and the Restless actor Randy Brooks; they divorced in the 1990s. Parsons married director Alexandre Rockwell in 2003. Together they have a daughter, Lana (born June 8, 2003), and a son, Nico (born April 11, 2007).
Filmography
Actress
2018
On Monday of Last Week (Short)
as
Tracy
2001
The Job (TV Series)
as
Toni
- Vacation (2002) - Toni
- Gay (2002) - Toni
- Betrayal (2002) - Toni
- Quitter (2002) - Toni
- Boss (2002) - Toni
- Anger (2001) - Toni
- Foot (2001) - Toni
- Bathroom (2001) - Toni
- Elizabeth (2001) - Toni
- Pilot (2001) - Toni
2002
Static Shock (TV Series)
as
Tracy Flackman
- Static Shaq (2002) - Tracy Flackman (voice)
2000
The Ladies Man
as
Julie Simmons
1999
Linc's (TV Series)
as
Elaine
- Dog Day Afternoon (1999) - Elaine
1999
Melrose Place (TV Series)
as
Jackie Zambrano
- Unpleasantville (1999) - Jackie Zambrano
- How Amanda Got Her Groove Back (1999) - Jackie Zambrano
1996
Lush Life (TV Series)
as
Margot Hines
- The Not So Lush Rock Star (1996) - Margot Hines
- The Lush Hex (1996) - Margot Hines
- The Lush Ex-Posures (1996) - Margot Hines
- First Lush Date (1996) - Margot Hines
- The Dead Lush Artist (1996) - Margot Hines
- Lush Beginning (1996) - Margot Hines
- The Lush Waitress - Margot Hines
1990
The Fresh Prince of Bel-Air (TV Series)
as
Hilary Banks
- I, Done: Part 2 (1996) - Hilary Banks
- I, Done: Part 1 (1996) - Hilary Banks
- Eye, Tooth (1996) - Hilary Banks
- I, Stank Hole in One (1996) - Hilary Banks
- I, Stank Horse (1996) - Hilary Banks
- Hare Today- (1996) - Hilary Banks
- The Butler's Son Did It (1996) - Hilary Banks
- I, Bowl Buster (1996) - Hilary Banks
- Breaking Up Is Hard to Do: Part 2 (1996) - Hilary Banks
- Breaking Up Is Hard to Do: Part 1 (1996) - Hilary Banks
- I, Clownius (1996) - Hilary Banks
- Boxing Helena (1996) - Hilary Banks
- I, Ooh, Baby, Baby (1995) - Hilary Banks
- There's the Rub: Part 2 (1995) - Hilary Banks
- There's the Rub: Part 1 (1995) - Hilary Banks
- Viva Lost Wages (1995) - Hilary Banks
- Not with My Cousin You Don't (1995) - Hilary Banks
- Not, I Barbecue (1995) - Hilary Banks
- The Script Formerly Known As- (1995) - Hilary Banks
- Bourgie Sings the Blues (1995) - Hilary Banks (credit only)
- Stress Related (1995) - Hilary Banks
- Get a Job (1995) - Hilary Banks
- Burnin' Down the House (1995) - Hilary Banks
- For Whom the Wedding Bells Toll (1995) - Hilary Banks
- Cold Feet, Hot Body (1995) - Hilary Banks
- To Thine Own Self Be Blue- and Gold (1995) - Hilary Banks
- Save the Last Trance for Me (1995) - Hilary Banks
- As the Will Turns (1995) - Hilary Banks
- Slum Like It- Not! (1995) - Hilary Banks
- The Wedding Show (Psyche!) (1995) - Hilary Banks
- Will Is from Mars- (1995) - Hilary Banks
- A Decent Proposal (1995) - Hilary Banks
- Bullets Over Bel-Air (1995) - Hilary Banks
- It's a Wonderful Lie (1995) - Hilary Banks
- Three's a Crowd (1995) - Hilary Banks
- Same Game, Next Season (1994) - Hilary Banks
- Will Steps Out (1994) - Hilary Banks
- Will's Up a Dirt Road (1994) - Hilary Banks
- Love Hurts (1994) - Hilary Banks
- Soooooooul Train (1994) - Hilary Banks
- Father Knows Best (1994) - Hilary Banks
- Will's Misery (1994) - Hilary Banks
- Fresh Prince: The Movie (1994) - Hilary Banks
- Grumpy Young Men (1994) - Hilary Banks
- Reality Bites (1994) - Hilary Banks
- What's Will Got to Do with It? (1994) - Hilary Banks
- The Client (1994) - Hilary Banks
- The Philadelphia Story (1994) - Hilary Banks
- For Sale by Owner (1994) - Hilary Banks
- Papa's Got a Brand New Excuse (1994) - Hilary Banks
- Mother's Day (1994) - Hilary Banks
- M Is for the Many Things She Gave Me (1994) - Hilary Banks
- The Harder They Fall (1994) - Hilary Banks
- The Ol' Ball and Chain (1994) - Hilary Banks
- You'd Better Shop Around (1994) - Hilary Banks
- Stop Will! In the Name of Love (1994) - Hilary Banks
- When You Hit Upon a Star (1994) - Hilary Banks
- I Know Why the Caged Bird Screams (1994) - Hilary Banks
- Who's the Boss? (1994) - Hilary Banks
- Sleepless in Bel-Air (1994) - Hilary Banks
- 'Twas the Night Before Christening (1993) - Hilary Banks
- You've Got to Be a Football Hero (1993) - Hilary Banks
- Take My Cousin- Please (1993) - Hilary Banks
- Home Is Where the Heart Attack Is (1993) - Hilary Banks
- Fresh Prince After Dark (1993) - Hilary Banks
- Blood Is Thicker Than Mud (1993) - Hilary Banks
- Hex and the Single Guy (1993) - Hilary Banks
- Will Goes a Courtin' (1993) - Hilary Banks
- It's Better to Have Loved and Lost It- (1993) - Hilary Banks
- Father of the Year (1993) - Hilary Banks
- All Guts, No Glory (1993) - Hilary Banks
- Where There's a Will, There's a Way: Part 2 (1993) - Hilary Banks
- Where There's a Will, There's a Way: Part 1 (1993) - Hilary Banks
- Six Degrees of Graduation (1993) - Hilary Banks
- The Way We Were (1993) - Hilary Banks
- Ain't No Business Like Show Business (1993) - Hilary Banks
- You Bet Your Life (1993) - Hilary Banks
- The Baby Comes Out (1993) - Hilary Banks
- Just Say Yo (1993) - Hilary Banks
- The Alma Matter (1993) - Hilary Banks
- The Best Laid Plans (1993) - Hilary Banks
- Bundle of Joy (1993) - Hilary Banks
- Robbing the Banks (1993) - Hilary Banks
- Winner Takes Off (1993) - Hilary Banks
- Mommy Nearest (1992) - Hilary Banks
- The Cold War (1992) - Hilary Banks
- A Funny Thing Happened on the Way Home from the Forum (1992) - Hilary Banks
- Asses to Ashes (1992) - Hilary Banks
- A Night at the Oprah (1992) - Hilary Banks
- Boyz in the Woods (1992) - Hilary Banks
- Here Comes the Judge (1992) - Hilary Banks
- P.S. I Love You (1992) - Hilary Banks
- Mama's Baby, Carlton's Maybe (1992) - Hilary Banks
- Hilary Gets a Job (1992) - Hilary Banks
- That's No Lady, That's My Cousin (1992) - Hilary Banks
- Will Gets Committed (1992) - Hilary Banks
- How I Spent My Summer Vacation (1992) - Hilary Banks
- Striptease for Two (1992) - Hilary Banks
- Be My Baby Tonight (1992) - Hilary Banks
- The Aunt Who Came to Dinner (1992) - Hilary Banks
- Vying for Attention (1992) - Hilary Banks
- Those Were the Days (1992) - Hilary Banks
- Eyes on the Prize (1992) - Hilary Banks
- Ill Will (1992) - Hilary Banks
- Community Action (1992) - Hilary Banks
- Geoffrey Cleans Up (1992) - Hilary Banks
- My Brother's Keeper (1992) - Hilary Banks
- Hilary Gets a Life (1992) - Hilary Banks
- Christmas Show (1991) - Hilary Banks
- Something for Nothing (1991) - Hilary Banks
- The Butler Did It (1991) - Hilary Banks
- Hi-Ho Silver (1991) - Hilary Banks
- Cased Up (1991) - Hilary Banks
- She Ain't Heavy (1991) - Hilary Banks
- The Big Four-Oh (1991) - Hilary Banks
- Guess Who's Coming to Marry? (1991) - Hilary Banks
- Granny Gets Busy (1991) - Hilary Banks
- PSAT Pstory (1991) - Hilary Banks
- Will Gets a Job (1991) - Hilary Banks
- The Mother of All Battles (1991) - Hilary Banks
- Did the Earth Move for You? (1991) - Hilary Banks
- Working It Out (1991) - Hilary Banks
- Just Infatuation (1991) - Hilary Banks
- 72 Hours (1991) - Hilary Banks
- Banks Shot (1991) - Hilary Banks
- Love at First Fight (1991) - Hilary Banks
- Nice Lady (1991) - Hilary Banks
- It Had to Be You (1991) - Hilary Banks
- The Young and the Restless (1991) - Hilary Banks
- The Ethnic Tip (1991) - Hilary Banks
- The Lucky Charm (1991) - Hilary Banks
- Deck the Halls (1990) - Hilary Banks
- Day Damn One (1990) - Hilary Banks
- Knowledge Is Power (1990) - Hilary Banks
- Talking Turkey (1990) - Hilary Banks
- Courting Disaster (1990) - Hilary Banks
- Kiss My Butler (1990) - Hilary Banks
- Someday Your Prince Will Be in Effect: Part 2 (1990) - Hilary Banks
- Someday Your Prince Will Be in Effect: Part 1 (1990) - Hilary Banks
- Def Poet's Society (1990) - Hilary Banks
- Mistaken Identity (1990) - Hilary Banks
- Homeboy, Sweet Homeboy (1990) - Hilary Banks
- Not with My Pig, You Don't (1990) - Hilary Banks
- Clubba Hubba (1990) - Hilary Banks
- Bang the Drum, Ashley (1990) - Hilary Banks
- The Fresh Prince Project (1990) - Hilary Banks
1996
Gulliver's Travels (TV Mini Series)
as
Lady-in-Waiting
- Episode #1.1 (1996) - Lady-in-Waiting
1995
The John Larroquette Show (TV Series)
as
Annie
- Several Unusual Love Stories (1995) - Annie
1995
Major Payne
as
Emily Walburn
1992
Out All Night (TV Series)
as
Hilary Banks
- The Great Pretender (1992) - Hilary Banks
1992
Blossom (TV Series)
as
Hilary Banks
- Wake Up Little Suzy (1992) - Hilary Banks
1988
CBS Summer Playhouse (TV Series)
as
Lynette
- Roughhouse (1988) - Lynette
1988
Hunter (TV Series)
as
Elizabeth Childs
- Renegade (1988) - Elizabeth Childs
1987
The Bronx Zoo (TV Series)
as
Student #2 / Girl
- The Power of a Lie (1987) - Student #2
- Changes (1987) - Girl
Producer
2008
Sweet Blackberry Presents (TV Series) (producer - 2 episodes)
- Garrett's Gift (2008) - (producer)
- Henry 'Box' Brown (2008) - (producer - produced by)
1996
Lush Life (TV Series) (co-producer - 7 episodes)
- The Not So Lush Rock Star (1996) - (co-producer)
- The Lush Hex (1996) - (co-producer)
- The Lush Ex-Posures (1996) - (co-producer)
- First Lush Date (1996) - (co-producer)
- The Dead Lush Artist (1996) - (co-producer)
- Lush Beginning (1996) - (co-producer)
- The Lush Waitress - (co-producer)
Writer
-
Sweet Blackberry Presents (TV Series) (writer - 1 episode, 2008) (written by - 1 episode, 2008)
- Garrett's Gift (2008) - (writer)
- Henry 'Box' Brown (2008) - (written by)
-
Lush Life (TV Series) (created by - 1 episode, 1996) (creator - 1 episode, 1996) (written by - 1 episode, 1996)
- The Dead Lush Artist (1996) - (creator)
- Lush Beginning (1996) - (creator) / (written by)
Soundtrack
1991
The Fresh Prince of Bel-Air (TV Series) (performer - 4 episodes)
- Ill Will (1992) - (performer: "99 Bottles of Beer" - uncredited)
- Christmas Show (1991) - (performer: "O Holy Night" - uncredited)
- The Big Four-Oh (1991) - (performer: "Vivian's Birthday Rap" - uncredited)
- Guess Who's Coming to Marry? (1991) - (performer: "This Little Light O' Mine" - uncredited)
Thanks
2019
Will Smith's Bucket List (TV Series documentary) (special thanks - 1 episode)
- Episode #1.3 - (special thanks)
2019
Boxed (Short) (very special thanks)
Self
2022
RuPaul's Secret Celebrity Drag Race (TV Series)
as
Self
- Grande Finale (2022) - Self (uncredited)
2022
Surah Online (TV Series)
as
Self - Guest
- Surah Swaleh Interviews - Karyn Parsons (2022) - Self - Guest
2022
GMA3: What You Need to Know (TV Series)
as
Self
- Karyn Parsons/Sofia LaSpina/Brookyn Harker/Abby DiCenzo/Wendy McLendon-Covey (2022) - Self
2021
The Simonetta Lein Show (TV Series)
as
Self - Guest
- Karyn Parsons (2021) - Self - Guest
2021
Daily Blast Live (TV Series)
as
Self
- Favorite Sitcom Stars of the '90s - Day 4 (2021) - Self
2020
Entertainment Tonight (TV Series)
as
Self
- Episode #40.58 (2020) - Self
2020
The Big Scoop with Coop (TV Series)
as
Self
- Guest Karyn Parsons (2020) - Self
2020
The Fresh Prince of Bel-Air Reunion (TV Special documentary)
as
Self
2020
Tamron Hall (TV Series)
as
Self
- Alfonso Ribeiro/DJ Jazzy Jeff/Joseph Marcell/Karyn Parsons (2020) - Self
2019
Lorraine (TV Series)
as
Self - Guest
- Episode dated 1 March 2019 (2019) - Self - Guest
2018
The '90s Greatest (TV Mini Series documentary)
as
Self
- Generation Wired (2018) - Self
- Culture Wars (2018) - Self
2011
Mommy in Chief (TV Series)
as
Self - Host
- Highlights & Bloopers: The Best Moments of Mommy in Chief Season 3 (2013) - Self - Host
- Building Your Child's Self Esteem (2013) - Self - Host
- Ask a Black Father: Mommy in Chief Father's Day Special (2013) - Self - Host
- Keeping Your Child Entertained This Summer Without TV (2013) - Self - Host
- Actress Kym Whitley Talks New Baby & Food Allergies for Kids (2013) - Self - Host
- The Perfect Mother's Day Gift (2013) - Self - Host
- Delivery Debate: Natural Birth Vs. C-Section (2013) - Self - Host
- The Truth About Breastfeeding (2013) - Self - Host
- Mommy-To-Be: Pregnancy In 3 Stages (2013) - Self - Host
- Tonya Lewis Lee on Motherhood and the Importance of Women's Health (2012) - Self - Host
- Beauty Maven Jodie Patterson Talks Four-Day Work Week for Moms (2012) - Self - Host
- Mommy Mogul and Marketing Wiz Monique Jackson at Home With Her Boys (2012) - Self - Host
- Single Mom in The City (2012) - Self - Host
- Melissa Beck, From Hollywood to Stay At Home Mom (2012) - Self - Host
- Foodie, Nicole Friday on Kids and Career (2012) - Self - Host
- How To Decorate An Eco-Friendly Baby Nursery (2012) - Self - Host
- New Motherhood After 40 and Balancing A Busy Work Life (2012) - Self - Host
- Are You A Good Enough Mother? (2012) - Self - Host
- Happy New Year! (2011) - Self - Host
- Hair Talk with Afrobella! (2011) - Self - Host
- Socialite Kids (2011) - Self - Host
- The BEST Apps for Moms! (2011) - Self - Host
- Stylish Moms! (2011) - Self - Host
- Highlights and Best Moments (2011) - Self - Host
- Thanksgiving Madness (2011) - Self - Host
- Keeping Families Healthy (2011) - Self - Host
- Money Talks (2011) - Self - Host
- Socially Responsible Kids (2011) - Self - Host
- Happy Halloween (2011) - Self - Host
- Back 2 School (2011) - Self - Host
2012
CNN Newsroom (TV Series)
as
Self - Host, Mommy In Chief
- Episode dated 8 May 2012 (2012) - Self - Host, Mommy In Chief
2009
Catch 21 (TV Series)
as
Self - Contestant
- Fresh Prince of Bel-Air (2009) - Self - Contestant
2008
Sweet Blackberry Presents (TV Series)
as
Self
- Garrett's Gift (2008) - Self
2007
E! True Hollywood Story (TV Series documentary)
as
Self
- Will Smith (2007) - Self
2007
Whatever Happened To? (TV Series)
as
Self
- Posh Princesses (2007) - Self
2006
Tavis Smiley (TV Series)
as
Self
- Episode dated 15 February 2006 (2006) - Self
2005
BET Awards 2005 (TV Special)
as
Self
2005
Nobody Wants Your Film (Documentary)
as
Self
1996
The Rosie O'Donnell Show (TV Series)
as
Self
- Episode #1.60 (1996) - Self
1996
The Fresh Prince of Bel-Air (TV Series)
as
Self / Hilary Banks
- I, Whoops, There It Is (1996) - Self / Hilary Banks
1994
The 8th Annual Soul Train Music Awards (TV Special)
as
Self - Presenter
1994
Soul Train (TV Series)
as
Self - Guest Host
- Zhane/Another Bad Creation (1994) - Self - Guest Host
1993
Soul Train Comedy Awards (TV Special)
as
Self - Presenter
1993
The Ultimate Driving Challenge (TV Movie documentary)
as
Self
1993
The 7th Annual Soul Train Music Awards (TV Special)
as
Self - Presenter
1992
The 6th Annual Soul Train Music Awards (TV Special)
as
Self - Presenter
1991
Ebony/Jet Showcase (TV Series)
as
Self
- Episode dated 8 November 1991 (1991) - Self
1991
The Tonight Show Starring Johnny Carson (TV Series)
as
Self - Guest
- Jay Leno (guest host), Paul Reiser, Karyn Parsons, Garry Kasparov, Williams Brothers (1991) - Self - Guest
1990
Into the Night (TV Series)
as
Self
- Episode dated 5 November 1990 (1990) - Self
Archive Footage
2017
Entertainment Tonight (TV Series)
as
Self
- ET's Iconic Leading Ladies of the '90 Series (2020) - Self
- Episode #40.60 (2020) - Self
- Episode #36.170 (2017) - Self
2017
Ethan Trinh Reacts to (Series) (TV Series)
2010
A polos 25 (TV Series)
as
Hilary Banks
- Episode #1.23 (2010) - Hilary Banks
2004
50 Most Wicked Women of Primetime (TV Movie documentary)
as
Hilary Banks
1995
The Fresh Prince of Bel-Air (TV Series)
as
Hilary Banks
- Love in an Elevator (1995) - Hilary Banks
References
Karyn Parsons Wikipedia
(Text) CC BY-SA