At the time of Karl Oyston's appointment, Blackpool were in the third tier of the Football League. At the end of the following 1999–2000 campaign, they were relegated to the bottom tier. At the first time of asking, they returned to the Second Division, where they remained for the next six seasons. In 2007 they were promoted to the second tier. Three years later, after financial backing from new club president Valeri Belokon, Blackpool were, for the first time, promoted to the Premier League. After this promotion, Belokon was frozen out of day-to-day involvement, he claims because the Oystons no longer needed his financial backing. Blackpool remained in the top tier for one campaign, and after failing to return from the Championship at the first attempt, they have finished no higher than 15th, with Oyston employing four different managers since 2013. In 2015, Blackpool were relegated to the third tier for the first time since 2007. The following season saw a second-successive relegation, to the bottom tier of English professional football for the first time in fifteen years.
Oyston has had a poor relationship with Blackpool's fans, mostly since the club's relegation from the Premier League, due to a perceived lack of funding for the club's stadium, playing staff and training ground. The relationship was described as being "at breaking point" by Tim Fielding, the chair of the Blackpool Supporters Trust, in December 2014. Fielding resigned from his position the following month after the Oystons began legal action against him for comments he made on the internet, even though it was revealed that Karl Oyston had labelled Blackpool fan Stephen Smith a "massive retard" and an "intellectual cripple" in a text-message exchange two months earlier. The local newspaper, the Blackpool Gazette, subsequently decided to scrap Oyston's weekly column "given such disgusting and offensive comments". He was later charged with misconduct by the Football Association, a charge he appealed. The appeal was rejected by a tribunal, and he was given a ban from all footballing activities for six weeks and fined £40,000.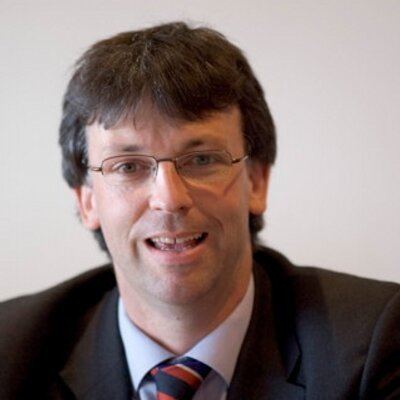 Up until 1999, Oyston spent much of his time involved in running the Oyston family businesses, including property management, farming interests and publishing.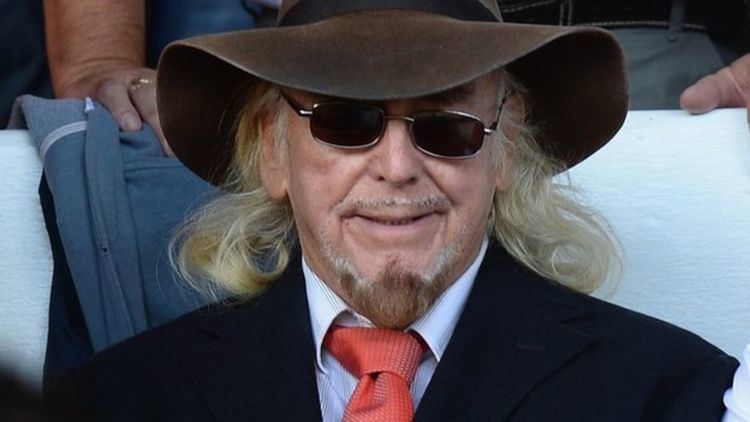 On 3 April 1999, Oyston took over as chairman of Blackpool, becoming the third member of the Oyston family to occupy the role, after his father and mother, Vicki, from whom he inherited the role. Initially he took over the role of managing director, following the resignation of both the previous managing director, Gill Bridge, and Vicki Oyston, who had resigned as chairman following what was described as "an ugly 'Oyston Out' demonstration by fans at the stadium". Oyston had been handed control of the club by his father, who was, at the time, still serving a prison sentence for rape. Oyston stated that his mother had quit to give him a level playing field and let him run the club his way after his father had promised he would not seek to take over again upon his release.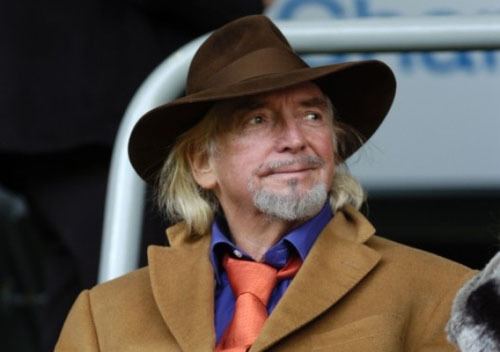 In July 2005, Oyston was elected onto the Football League board of directors as a representative of League One, and in June 2006 was elected back onto the board.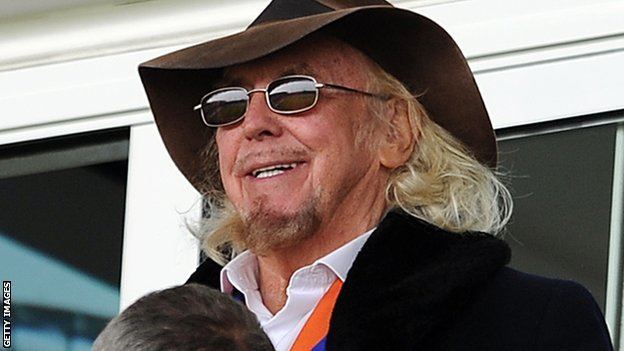 In September 2006, after an undercover investigation into illicit payments in football on the BBC Panorama current affairs documentary series, Oyston claimed that he had been offered bungs by football agents, saying "I've been offered cash as a bribe to bring a player to the club and it's happened more than once. In one instance, someone wanted me to take a player on a higher salary than we would normally pay, so he offered me a certain amount of cash as a gift to get me to do it. I said no and it didn't take any time whatsoever to reach that decision. Since 1999 when I became chairman here, my managers have been offered bungs. We've missed out on a lot of footballers because of it and that is one of my biggest concerns. It is very disturbing and in the Premiership where there are huge, huge deals taking place, it is a major problem." The Football Association asked Oyston, and others who made similar claims, to name the agents concerned, saying that they had a duty to provide evidence.
On 26 January 2010, Oyston was elected to the Football League board of directors as a representative of the Championship in a ballot for the vacant position, but had to leave this post at the end of the season following Blackpool's promotion to the Premier League.
In August 2010, Oyston offered to stand down as chairman of the club, stating his belief that he has a different approach to the rest of the Premier League chairmen and the difficulties of dealing with top-flight players and their agents. Oyston said: "The offer (to stand down) is still open. I have told the board and, yes, I am very serious. Why? Because I'm not sure I have the right approach to be in this division. The more I speak to other people at other clubs, the more I realise I am a lone voice. There was some support for things I did and said in the Championship but there doesn't seem to be any in this division. Everyone else seems to subscribe to the way that business seems to be conducted and it is a way I find unacceptable, so we'll see."
He added about agents: "We are the ones who are the employers. We are the ones offering the terms and the contracts. It is up to us how we go about things. I don't think any deal should be about the agent. It should be about the player, and about giving the player a platform under a wonderful manager to perform on one of the best footballing stages in the world. Agents are sometimes denying their clients that chance."
On 18 August, he stood down as both chairman and director of the club with immediate effect, although he remained as Acting Chief Executive. The following day it was reported that Oyston was involved in a bankruptcy hearing. Lancaster Crown Court confirmed that a judge was considering bankruptcy papers involving Oyston. The order was annulled on 12 October. Oyston returned to the his role as chairman in 2011.
Blackpool's Squires Gate training ground has been used, with minimal upkeep, since the 1940s; indeed, it is the same one that Stanley Matthews practised on. In 2009, it was described by former Blackpool manager Ian Holloway as a "hell hole", shortly after which Oyston pledged to build a new facility. "We are never going back to our training ground again," explained Holloway. "Every player this club has ever had hates it, and every player we have is frightened of it. It is a horrible environment to work in." That winter, with the training ground frozen, Holloway attempted to train his players on Blackpool beach, but that too was iced over. An initial plan was to use the facilities of Fylde Rugby Club, but training is still held at the two-pitch Squires Gate, however, and no development has come to fruition.
In August 2014, former Blackpool defender Alex Baptiste reminisced on his time at Squires Gate: "No balls in training, having to run on the beach because the pitch had been frozen for two weeks, no food after training, leaks in the Portacabins, having to buy our own weights – just random stuff like that! It was definitely an experience!" Fans regularly and sarcastically refer to Oyston's statement that Blackpool are "the envy of the Football League".
Bloomfield Road's South Stand was demolished in 2003. On 14 January of that year, Karl Oyston promised the redevelopment of the stand would go ahead but insisted he would not be pressured into making any rash decisions. Five years later, after no sign of building work became a source of controversy, Oyston stated: "The South will be built as and when it is right for the football business. I know we need to progress as a club and it is top of our agenda, believe me, but it wasn't right to do it now." He also confirmed that the club had no immediate plans to start building the stand. The stand was officially opened in March 2010, seven years after the old structure had been removed.
In 2012, Oyston was fined more than £40,000 for illegally dumping waste from the building of the new stand. Hundreds of tonnes of rubble were found at Whyndyke Farm, despite there not being a permit to do so. Oyston pleaded guilty to two breaches of laws made to protect the environment.
In the summer leading up to Blackpool's debut in the Premier League, the club decided to replace the tangerine seats in Bloomfield Road's West and North stands (redeveloped between 2001 and 2003) because their colour had faded. The work was not actually done until the summer of 2012, however.
In August 2010, nearly three months after their promotion to the Premier League, Blackpool's players received their bonuses, reported to be £400,000 each. Charlie Adam took Karl Oyston to court that October over a £20,000 short-payment on his bonus.
Before Blackpool's game with Liverpool on 12 January 2011, Bloomfield Road's boiler broke, which meant there was no hot water for any of the players. It was still not fixed by the time of Manchester United's visit thirteen days later.
During the 2012–13 season, the state of the Bloomfield Road pitch was criticised by managers and players. It was re-laid during the following close season, but in December 2014 it began to deteriorate again. In February 2015, the Football League contacted the club, demanding an explanation for the current condition of the pitch. Middlesbrough manager Aitor Karanka described the playing surface as an insult to supporters, after his side's victory at Bloomfield Road. "It's unbelievable," Karanka said. "The pitch wasn't good enough and it's a lack of respect for everyone who pays to come. It's a lack of respect to the Middlesbrough fans who travelled, and more so to the home fans who come here regularly to watch football and want to be entertained. I said I was concerned with injuries and there were two – Daniel Ayala and one of their players (Charles Dunne). They have problems with their backs or legs. I can't understand why a pitch like this is allowed in the Championship." The pitch was relaid again during the summer of 2015.
Upon his return to Bloomfield Road as manager of Crystal Palace in 2013, Ian Holloway remarked: "I haven't left much of a legacy, that was my biggest worry really. If you look at it, all that is different now from when I arrived are some sprinklers for the pitch."
Bloomfield Road's temporary East Stand, erected just before the kick off to the club's 2010–11 Premier League season, is still in place.
After leaving Blackpool in 2013–14, Michael Chopra explained how the players are expected to wash their own kit and clean their own boots, because the kit man, Alan Bent, is only allowed to work on match days. It was the same during their season in the Premier League, according to Charlie Adam.
When manager Paul Ince was relieved of his duties in January 2014 he revealed it occurred via text message. Matt Gilks left Blackpool six months later, after six years at the club, and he revealed he was offered a new contract (with a pay reduction of 60%) by the same medium of communication. Gilks was the last playing remnant of the club's Premier League campaign four years earlier.
In September 2014, Bart De Roover, former assistant manager to José Riga, claimed he worked unpaid for the period he was at the club. "I didn't have a contract, so I left. September was my deadline. I think that is a big loyalty to Blackpool. I stayed for the fans, out of respect for the players and especially for José Riga, who is not only a big gaffer, a good trainer and coach, but a good person and character. José is working like a real professional. I couldn't take any more really, for me it was enough." Karl Oyston responded by "poking fun" at the Belgian. "He knew exactly what he was coming to when he came – and if he didn't, more fool him. The fact he's reacted the way he has after not getting his own way probably says a lot about him." De Roover responded with: "I've only just stopped laughing. It's unbelievable. This is getting ridiculous now. 'Disrespectful' is too nice a word. It's beyond a joke. Karl Oyston doesn't accept no for an answer. He promised everything would be improved but we saw nothing in two months. I don't know another chairman who reacts like that. You should work with your team and players, not against them. I don't want to stoop to that level. I respect the gaffer, the players and the fans too much."
In January 2015, after rejecting a £200-a-week professional contracts, youth players Mark Waddington and Dom Telford were turned away from training by Oyston and told to play for the youth team until they accepted his offer.
Later that month, goalkeeper Joe Lewis, on loan from Cardiff City since the beginning of the season, was omitted from the line-up to face Watford at Vicarage Road. Blackpool manager Lee Clark initially gave the reason as being a tactical one, but it was later revealed that Blackpool would have to pay his parent club a fee after Lewis had made a certain number of appearances for Blackpool. Blackpool attempted to terminate the loan, but Cardiff refused.
Bradley's Builders, the club's former shorts sponsors who did numerous jobs for the club, were left bankrupt after, owner Mark Bradley says, a dispute with Oyston over payments. Bradley was an usher at Oyston's wedding and went on holidays with the family. "We had to be put into receivership after 25–30 years in business. We have emigrated to Spain due to the personal embarrassment."
In April 2014, with Blackpool flirting with relegation to the third tier for the second consecutive season, Oyston called for the police to investigate death threats aimed at him and his family. Fans had begun protesting at games, calling for Oyston to leave the club after failing to provide the necessary funding for the club's infrastructure, despite the club having received an estimated £80million cash windfall after their victory over Cardiff City at Wembley. To compound the ill-feeling, Oyston paid his father £11million, distributed another £26million around other Oyston-owned companies, and purchased land – owned by the club – behind the stadium for £650,000, which was then sold back to the club for £6.5million after a lease for a Travelodge had been secured. For each of the club's first two seasons back in the Championship (2011–12 and 2012–13), Blackpool received £16million parachute payments. For the subsequent two seasons – 2013–14 and 2014–15 – they received £8million, for a total of £48million.
The death threats came a few weeks after Oyston was photographed, by his son Sam, standing in a mocking manner beside a mobile billboard that was parked on Bloomfield Road. It referred to the football club as "Oyston's cash cow". His son then posted the photograph on his Twitter account. After regularly mocking the supporters on social media, including the posting of photos of his cars on Twitter, Sam employed a minder to protect him.
Two weeks prior to the start of the 2014–15 season, Blackpool had only eight registered players, none of which was a goalkeeper. A pre-season tour of Spain was cancelled due to the lack of playing staff. Then-manager José Riga was able to assemble a squad in time for Blackpool's first game against Nottingham Forest, but could still only name four substitutes instead of the permitted seven. Blackpool lost the match 2–0.
Despite this situation, the Oystons found the money to purchase Quernmore Park Hall as a wedding venue for their personal gain.
On 24 July, in an open letter – published in the Daily Mail – to both Oystons, club president Valeri Belokon demanded funds be put aside for player acquisitions.
Oyston's penchant for signing players via the loan market or on free transfers instead of paying transfer fees was highlighted during the 2014–15 season, before which 27 players had departed. On 18 July 2014, Blackpool's youth player of the season, Harrison McGahey, became the 28th player to leave. As of 21 December, 17 players were brought in at no cost, with a further nine coming in on loan. It should be noted, however, that Costa Rican midfielder José Miguel Cubero joined from Herediano for £400,000, while Spanish defender Joan Oriol and Belgian duo Jeffrey Rentmeister and Jonathan Legear's fees were not disclosed.
The previous 2013–14 campaign, which was another relegation battle, saw the free-transfer arrivals of Michael Chopra, Ricardo Fuller, Nathan Tyson, Elliot Grandin and Robert Earnshaw, while Jack Robinson and Andy Halliday were two of a total twelve loans, long-term or otherwise. Steven Davies was brought in from Bristol City for £500,000, and Gary MacKenzie, Bobby Grant, Charles Dunne and David Perkins joined for undisclosed fees.
In preparation for Blackpool's debut in the Premier League, it took the club 81 days after the end of the previous campaign to make their first signings. They arrived three days before the season opener, when Blackpool beat Wigan 4-0 at the DW Stadium. With an estimated £80million pocketed, the fee of only one signing – Matt Phillips from Wycombe Wanderers for £700,000 – was disclosed. Undisclosed fees were announced for the arrivals of Craig Cathcart, Ludovic Sylvestre, Elliot Grandin, Chris Basham and David Carney. There were five free transfers and five loans.
After their relegation from the top flight, which was partly blamed on lack of transfer funds, eight players arrived on free transfers, seven on loan, and seven involved payment, including £750,000 for former Scotland captain Barry Ferguson and £250,000 for Daniel Bogdanović.
In March 2012, former Liverpool and England striker Robbie Fowler turned down a move to Blackpool after he was offered just a £100-per-week base salary. In 2014, Ángel Martínez became the latest in a long line of players to reject a new contract. In the Spaniard's case, it was a pay cut of 60%.
In July 2014, Channel 4 News aired an investigation into the club's finances. In it, forensic accountant John Frenkel states: "It has the appearance that the club is being run purely for the benefit of Mr Oyston".
The following month, a fundraising collection at Bloomfield Road for former Blackpool coach Gary Parkinson, who was struck down by locked-in syndrome in 2010, was prevented.
In December 2014, after Blackpool, then bottom of The Championship, lost 6–1 at home to Bournemouth, Oyston made headlines for allegedly calling one of the club's supporters, among other denigrations, a "retard" in a text message, one of a number released by the Tangerine Knights protest group. The following day, the Blackpool Gazette decided to scrap Oyston's weekly column "given such disgusting and offensive comments". Oyston issued an apology later that day, via the club's website, but club president Valeri Belokon called for Oyston to quit on the back of the incident. Three months later, Oyston was charged with misconduct by the FA, a charge he appealed on 20 April 2015. The appeal was rejected by a tribunal on 1 June. The appeal was rejected by a tribunal, and he was given a ban from all footballing activities for six weeks and fined £40,000.
In one of the texts, Oyston stated that he was on "a never-ending nightmare revenge mission", in response to the threats made against his family.
The following month, the Oystons took legal action against 32-year-old Blackpool fan David Ragozzino for comments made against them on an internet forum. Ragozzino was given 21 days to respond to a claim for damages from the club.
A few days later, Owen Oyston issued an open letter to address claims made against him and his family.
On 30 January 2015, another Blackpool fan, Stephen Sharpe, agreed to make a £5,000 donation to the club's Community Trust in lieu of damages and legal costs after posting defamatory messages about the Oystons on a website forum the previous year.
The following day, prior to the game against Brighton at Bloomfield Road, and during a planned protest against the club's owners, a Land Rover with the number plate OY51 OUT was parked in the ground's car park. It was believed to be owned by Karl Oyston and fans claimed that it was used to antagonise them further.
In early February 2015, the Oystons confirmed they were seeking another £150,000 in damages from Paul Crashley, the owner of the website Back Henry Street, over "six allegedly defamatory comments made in 2014". This action was subsequently lost after it was struck out by the court in December 2016.
They also took action against Tim Fielding, the former chair of Blackpool Supporters Trust. Fielding resigned his position after the Oystons took exception to comments he made on fan websites and social media. He referred to the family as having "asset stripped" the club; as having "misappropriated football generated funds"; and as having made large personal profits by buying assets from the club at one price and then selling the same assets back to the club at a substantially increased price. "I now regret the allegations and unreservedly withdraw [them]." The claim about asset buying and selling was also made by the Daily Mail in 2014, but no action was taken against the newspaper. Indeed, the Oystons refused to comment when contacted by Sportsmail.
On 24 March, the Tangerine Knights handed in an open letter to Owen Oyston calling for, amongst other things, his son to be relieved of his duties as club chairman and the Oyston family to sell the club.
In April 2015, the Oystons sued a third fan for libelling them on Facebook. Frank Knight, a 67-year old retired businessman later apologised on his Facebook page: "I now regret making these allegations, I fully accept that they are false and I wish to sincerely apologise for them." After Knight had agreed to pay £20,000 damages, the television personalities Russell Brand and Rachel Riley led a public appeal, raising £20,915 to cover the damages. The club issued a statement shortly thereafter, warning of further legal action against people who, they claim, make false statements against them.
The following month, Sam Oyston paid Blackpool fan Andy Grice £20,000 in compensation for alleging on Twitter that Grice had stolen money from the Paris Casino on Bloomfield Road, where he was employed. Oyston also issued an apology, stating, "Mr Grice has been employed for many years in casinos in both in Blackpool and other locations and his honesty and integrity are of the utmost importance. I accept that my tweet would have been understood as alleging that Mr Grice was guilty of theft. That allegation is completely false and unfounded and I retract it."
In April 2015 goalkeeper Joe Lewis wore a shirt signed as a raffle prize as the club was unable to provide another one.
At the end of the month, the club removed the statue of Stan Mortensen from its plinth in front of the ground, prior to a planned 2 May demonstration (coined "Judgement Day") prior to the final game of the season. It was returned after the demonstration. Another protest ("Judgement Day 2") occurred the following April, prior to the club's 4–0 home defeat by Wigan Athletic, which put Blackpool closer to a second-consecutive relegation, to the bottom division of the Football League.
In May 2016, the Oystons won £30,000 in libel damages from Blackpool supporter Stephen Reed.
Blackpool have had ten full-time managers under Karl Oyston's chairmanship. He has, on average, appointed a new manager every 1.6 years. Steve McMahon had the longest tenure, with 1,612 days in charge; Michael Appleton, meanwhile, lasted only 65 days in the role. In February 2013, Paul Ince was selected as Appleton's successor after over a month of Steve Thompson filling in as caretaker manager. Sean O'Driscoll, Karl Robinson and Billy Davies all rejected the offer. A similar round of rejections occurred after Ince's sacking in the new year of 2014. A permanent replacement, in José Riga, was not installed until June. Club captain Barry Ferguson had taken temporary charge until the end of the 2013–14 campaign, but he left the club in the summer after not being offered the position on a full-time basis. Riga was sacked three months into the 2014–15 season, after 138 days in charge. Oyston attempted to replace Riga with Owen Coyle in September 2014, a month into the 2014–15 season, but talks stalled with the Scot, who had twice rejected a job offer from the club in the past. A five-figure fee due to Coyle's agent was believed to be the stumbling block. An attempt to bring in former Blackpool player Gary Rowett was also unsuccessful. Rowett opted to stay at League Two side Burton Albion. Oyston defended his approaching other managers while Riga was still employed by claiming that he needed to "consider contingency plans". This is despite his previous statement, made seven months earlier while Barry Ferguson was in charge, that "there would be nothing worse for a manager than for him to be working hard and doing the right things, then finding out we are sniffing around other people. We just wouldn't do it."
Riga's successor, Lee Clark, became the eighth casualty in fifteen years when he resigned at the end of the season after 192 days in the role, in which he oversaw Blackpool's relegation to the third tier of English football. A replacement had not been named by the end of May, with less than a month remaining before players reported for pre-season training. On 2 June, Neil McDonald became Blackpool's fifth full-time manager in two-and-a-half years. He departed on 18 May 2016, after eleven months in the job. Gary Bowyer succeeded MacDonald on 1 June 2016.
Since Oyston's installation as chairman, Blackpool have been promoted on four occasions, all via the play-offs: from tier 4 to tier 3 in 2001, from tier 3 to tier 2 in 2007, from tier 2 to tier 1 in 2010, and from tier 4 to tier 3 in 2017. They have been relegated on four occasions in the same timeframe: from tier 3 to tier 4 in 2000, from tier 1 to tier 2 in 2011, from tier 2 to tier 3 more than a month before the end of the 2014–15 season, and from tier 3 to tier 4 on the last day of the 2015–16 campaign. It was their first time back on the bottom division of English professional football for fifteen years.
They have won the Football League Trophy on two occasions: in 2002 and 2004.
In 2007, Blackpool set a new record of consecutive victories: 12 between 31 March and 14 August.
The club broke both of its incoming and outgoing transfer fees in 2010 and 2011, respectively, when DJ Campbell joined from Leicester City for £1.25million and Charlie Adam departed for Liverpool for £6.75m. Adam had previously been the club's record signing when he joined from Rangers for £500,000 in 2009.
In 2013–14, under Paul Ince, Blackpool made their best start to a League campaign, winning five and drawing one of their opening six fixtures; however, under Ince's successor, José Riga, the following campaign saw Blackpool make their worst start to a League season in 116 years, remaining pointless after five fixtures (in 1897–98 they lost four of their five opening games). At the halfway point of the League campaign, Blackpool had amassed just thirteen points out of a possible 69 and sat at the bottom of the table, seven points behind the nearest team and ten points adrift of safety. They were relegated to League One with six games remaining. Later that month, a takeover bid for the club was rejected by Oyston.
In the following season Blackpool again struggled under new manager Neil McDonald in League One. Blackpool were relegated on the final day of the season following a 5–1 defeat at Peterborough, a result that became irrelevant due to near neighbours and relegation rivals Fleetwood Town winning their final game against already-relegated Crewe Alexandra.
On 19 February 2011, Oyston married his partner Victoria Wheeler at Christ Church in Over Wyresdale, near Lancaster. He has two sons, George and Sam. Sam runs the loss-making Blackpool F.C. Hotel, which has a four-star rating; however, according to the town's official tourism website, VisitBlackpool, the accreditation is self-appointed.