6.6

/

10

Alchetron

6.8

Rate This




Directed by

Ahmet Katıksız




Country of origin

Turkey


Final episode date

15 July 2015




Director

Ahmet Katıksız






Theme music composer

Toygar Işıklı




First episode date

12 March 2014




Network

ATV


Number of seasons

2






Genre

ActionMysteryRomanceDrama




Written by

Eylem CanbolatSema Ergenekon




Starring

Engin AkyürekTuba BüyüküstünNebahat ÇehreErkan CanHazal Türesan




Cast

Tuba Büyüküstün, Engin Akyürek, Saygın Soysal, Erkan Can, Nebahat Çehre




Similar

Endless Love (2015 TV series), Elif (TV series), İçerde




Profiles




YouTube
Kara Para Aşk (literally: Black Money Love) is a Turkish television series, which produced on 2014-2015 and ran from March 12, 2014 to July 15, 2015 on Turkish ATV. Kara Para Aşk was inspired by Karadayı, produced by the same production company. It was dubbed in Arabic by Studio Sama Art International and distributed in the Arab World by the Beelink Productions company, aired on MBC Group channels for the first time in the Arab World.
Contents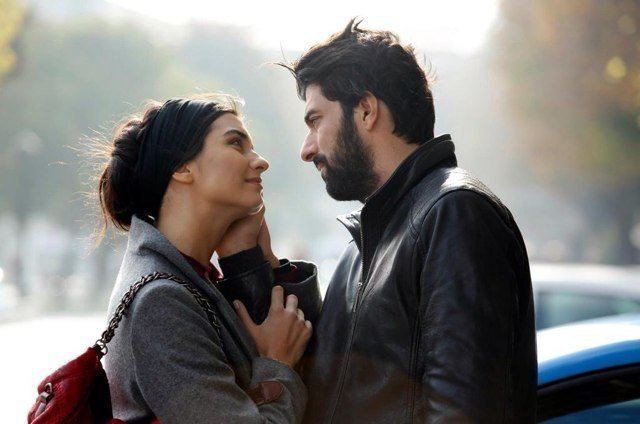 Ölüm Tuzağı - Kara Para Aşk
Synopsis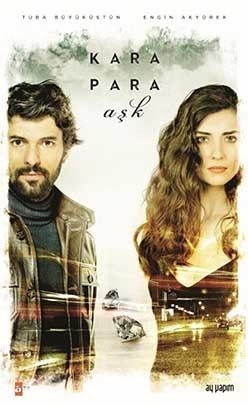 Ömer Demir is a devoted police officer living in poverty with his mother, older brother, and sister-in-law. He has recently been rewarded to an all-expenses paid trip to Istanbul with his fiancee, Sibel Andak, for having saved a group of children from a kidnapper who had long kept them hidden. While there, he takes Sibel to the movie theater, where she starts begging him to show her her ring, but he refuses to show her because it's a surprise. After the movie is over, Ömer escorts Sibel home to her family who lives in Istanbul, where her mother, disabled father, and sister live. When they reach the front porch, Sibel drops a lighter on the floor by accident and Ömer discovers she has been smoking in secret after she had promised not to. She manages to get him to forgive her and she vows to never smoke again. Then, they go into the house, and Ömer is invited to stay for tea. They talk about the wedding, and then Ömer leaves.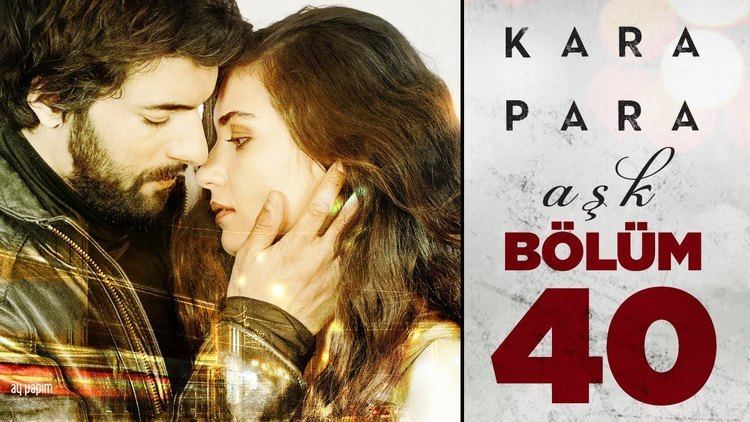 Elif Denizer is a wealthy jewelry designer and head of her family's jewelry empress. She is flying from her home in Rome to Istanbul to celebrate her thirty-first birthday alongside her family. She is greeted at the airport by her bestfriend from childhood, Bajar Cinar, but she notices her father did not come as is custom. Bajar tells Elif that her father was too busy with business to come, but that he will join them for dinner at a restaurant. Elif believes this, only to discover later that her entire family, including her father, were getting ready to throw her a surprise party at a restaurant. Her father and mother greet her, and her father tells her he is very proud of the young lady she has become and that she is the only one of her other two sisters who can take care of herself alone. Her father leaves the party early and tells her he has to tend to some important business at his office, so he leaves the party.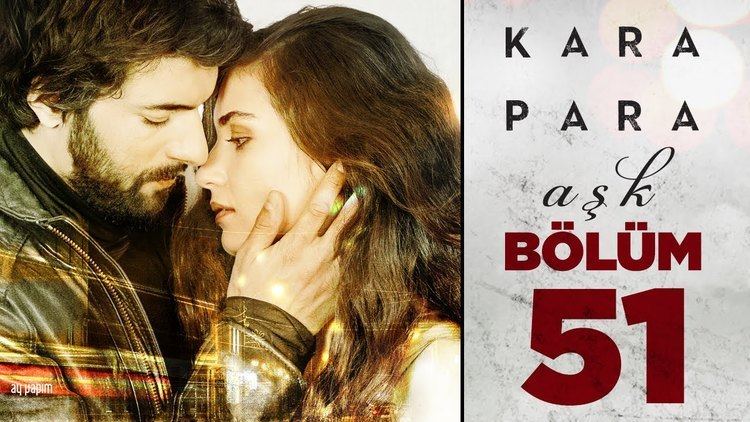 Ömer goes to the police station to see his best friends Arda and Pelin, who graduated the police academy along with him and are police as well. While he is there, there is a homicidal case reported and Arda invited him to go to the site with him. When Arda and Ömer get there, there are two people who were shot in a car on the edge of a cliff. One of them is Sibel. Ömer has a nerve-attack when he sees Sibel in the car, and Arda regrets takig him with him.
The next day, Elif's family is called and they are told that her father has been murdered. Not being able to believe it, they travel to the mort, where Elif is summoned to come in and confirm that it is her father. Ömer is summoned to confirm Sibel's death as well, and as her corpse is revealed, he grieves her death and slides the ring unto her finger. As he leaves the mort, devastated, Elif enters it and they look at each other insignificantly. Elif enters and sees her father's corpse, and she cries until she leaves and tells her family it is true that her father is dead. Her father was in the car with Sibel.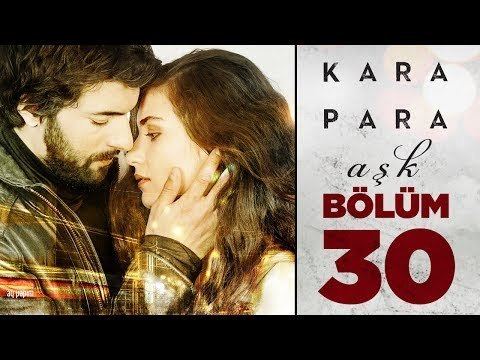 Elif is taken to the police station and is interrogated by Arda in relation to her father. Elif becomes upset when Arda askes her if she thinks her father might have been with this younger woman, and she starts shouting at Arda that her father would never do such a thing and that Sibel probably lured him into a trap. As she says these things, Ömer is walking by and he hears her talking badly about Sibel, so he starts defending Sibel and telling Elif that Sibel in incapable of cheating on him, and that she is wrong. After the situation gets out of hand and they start arguing, Arda asks Ömer to get out of the room, and Elif is relieved he is gone.
During her father's funeral, Elif becomes upset with one of her relatives because she was speaking badly about her father and Elif overheard her, so she reprimanded her for it and went upstairs. While she was upstairs, two men enter and ask her about the diamonds. Not knowing what they were speaking about, Elif gets nervous and they force her to sit down and listen to them. They ask her about a group of diamonds worth millions of dolars that her father had apparently stolen. They also tell her she has to find them, and that if she doesn't, they will kill her and her family. After they leave, Elif is shocked, and then her mother enters and asks her if something is wrong, and she says no. Elif is deciding to hide this threat from her family as to not worry them.
Elif's younger sister Nilufer Denizer is going to study abroad in New York, and Elif is accompanying her to the airport when their taxi is intercepted by a group of men and one of them points a gun to their heads as the other one tells the taxi driver where to go. They are both frightened and confused. They arrive to an old shack, where the men tie them up. Then, a man named Metin arrives and begins to ask them about the diamonds, even though neither of them know where they are, especially Nilufer, who had no idea there were even any diamonds. After realizing Elif doesn't know, he slaps Nilufer across the face, and then tells Elif he is going to keep Nilufer until Elif finds the diamonds. Elif tries to save her sister, but they knock her unconscious and she wakes up in the middle of the woods with Metin. Metin tells her that he will kill Nilufer if she does not bring him the diamonds. Metin also tells her that if she goes to the police, he will find out and kill Nilufer. Elif is released, and is desperate to save her sister.
Metin becomes fond of Nilufer, so he begins to allow her to walk around the house she is taken to freely, as long as she does not escape. Nilufer agrees because she is scared, but soon they develop a relationship and fall in love.
Metin tells Elif if she wants to see her little sister again, she must launder money to Rome. Elif is forced to accept to save Nilufer.
Finally, Elif communicates her probem to Ömer, and Ömer agrees to work with her to save Nilufer is she goes on a mission with him to stop Metin in Rome. Elif goes with him, but she launders the money on her own, fearing Metin will find out and hurt her sister. Ömer suspects she is not well while in Rome, and he asks her if she laundered the money, but she says no.
Metin managed to escape Ömer in Rome, so they go back to Istanbul to investigate.
Ömer is able to locate Nilufer, so he goes with his team to save her. They save NIlufer, but Ömer's older brother Huseyin gets shot while trying to save Ömer. he is gravely wounded, but he is taken to the hospital and he survives.
Elif is grateful to Ömer for saving Nilufer, and she begins to develop feelings for him.
Pelin manages to obtain a video security tape of Sibel meeting up with Elif's father Ahmet at a restaurant, so she calls Ömer and Elif to see the recording at her house. The tape has no audio, but Pelin reads their lips and explains to them that Ahmet and Sibel were involved in money laundering. Ömer becomes furious that Sibel lied to him all that time, and he wounds his hand when he has a panic attack and wrecks Pelin's house. Pelin says it's okay, but Ömer storms out and Elif follows close behind him when he reaches the cemetery where Sibel is buried. She watches Ömer rip off all of the flowers that had been planted at Sibel's grave, and he says that Sibel is dead to him now. Elif sees this and goes to stop Ömer and help him, but he rejects her and tells her he wants to be alone, so she leaves.
Bajar and her boyfriend Levent plot on making Elif fall in love with Levent after Elif confessed to her she was looking for diamonds, and they plan to run away together with the diamonds once Elif finds them, so Levent, who works at the empress, begins to send Elif gifts to try to woo her.
Ömer's team find a security tape showing Asli, Elif's older sister who has mental problems, jumping out of a window the night of the party before the murder. They take her under interrogation to the police station, even though she denies being the murderer, she cannot reveal why she had left the party, because in reality, she had left because she had started bleeding and was scared she might lose her pregnancy, because she had stopped taking her medications as to not hurt the baby, but she knew if her mother found out she was secretly pregnant, she would make her abort.
Elif convinces Ömer to help her prove Asli is innocent, and they manage to do so, finally. When Asli arrives back home, her family begins to notice her strange behavior and they begin to wonder if she is taking her medications.
Elif is starting to fall in love with Ömer, and she kisses him, but then he rejects her, and is acting like the kiss never happened. Then, heart-broken, Elif seeks love advice from Bajar, whom, in an attempt to separate them to help Levent, says that Ömer will never love her because she is too shy.
Ömer is depressed because of Sibel's betrayal, so he tries to invite Elif out for dinner, but she refuses. Immediately after he leaves, she recalls what Bajar told her and goes behind him to tell him she changes her mind. As he starts his car, she runs in front of it, and Ömer becomes upset with her because he could have ran her over. She takes him to a country club, where they spend the day together without paying because she has membership there. While there, Ömer tells Elif he wishes the world wasn't so full of lies, and she feels guilty recalling the fact she had lied to him about laundering money.
When they return, Elif confesses to Ömer that she laundered money and he shuns her.
Huseyin believes that Tanner, Asli's husband, might have been the murderer because he left the party too before the assassination, so he is interrogated, but he can't deny it because he left to go see Pinar, Elif's uncle's wife.
Asli accidentally reveals her pregnancy to Tanner, and he tells Asli's mother. Asli thinks Ömer betrayed her because she had told Ömer in secret earlier and he had promised to not say anything.
Asli's mother, in fear of losing her daughter, tricks Asli into aborting. When Asli wakes up, she has a nerve attack and accidentally kills her mother by pushing her back. Ömer finds Elif, whom he hadn't spoken to in a long time because he was upset with her, crying over her father's grave when he tells her that her mother is dead. Elif is devastated, and Ömer is having trouble consoling her because he is discovering he feels something for her.
Asli is put in the hospital to recover, and when she wakes up, they realize she doesn't remember killing her mother, and that she still thinks she is pregnant. The doctors tell them that it's best to let her think that until she is ready to be told the truth.
Tanner and Pinar plan on running away together to escape the police, but Tayyar, Elif's uncle, sends men to strangle Tanner, thus, Pinar is forced to reveal herself to save Tanner. Asli accidentally reveals her pregnancy to Tanner, who tells Asli's mother. Asli thinks Ömer betrayed her because she thinks he told her mother.
Asli's mother tricks Asli into aborting the baby, and when Asli wakes up, she has a nerve attack and kills her mother.
Ömer breaks the news to Elif, and she is sad.
Then they realize Asli doesn't remember anything about killing her mother, and she still believes she is pregnant. The doctors and her sisters decide to let her believe she is pregnant until she is ready to be told the truth.
Tanner and Pinar plan on running away together and escaping the police, but Tayyar, Elif's uncle, sends men to strangle Tanner. Thus, Pinar is forced to reveal herself to save Tanner. Tayyar is informed about Pinar's infidelity, and abandons her handcuffed to a pole on a boat adrift at sea to die.
Tanner is arrested and taken to prison, but Tayyar sends a man to kill him, and then falsifies a letter as if he commit suicide. Everyone grieves the loss of Tanner, but Ömer suspects that he was murdered.
Elif and Ömer reconcile and decide to work together.
A few days later the police found Pinar half-dead on the boat and took her to the hospital. There, she fakes amnesia to avoid having to return to Tayyar. But, he finds the hospital she is in and is told that she is actually pregnant. He finds her and she is forced to go home with him.
Tayyar tells Pinar if the baby is Tanner's, he will force her to throw it in the ocean when it is a year old.
Asli recovers fully and returns home.
Ömer suspects Tayyar has something to do with the murderer, but doesn't tell Elif because he knows Elif loves Tayyar very much.
Ömer discovers Tayyar is the head of the 'black money business.'
Everyone is invited to the anniversary of the inauguration ceremony of Tayyar Dundar's Foundation for young poor students to have a chance at an education. Everyone is invited, including Elif and Bajar. They both go, but Ömer she's up and tells Elif the suspicions he has about Tayyar, and how he could have something to do with the murder. Elif gets upset with Ömer because she thinks it is impossible for Tayyar to be capable of harm.
Ömer threatens Tayyar he will expose him for his crimes, but Tayyar takes it lightly and leaves. Elif sees this and follows Tayyar. She sees Tayyar with his medic. Then Elif asks him if he is okay, and Tayyar says Ömer came up with silly accusations against him, and that he felt bad for him. Elif gets angry at Ömer for hurting her uncle.
Nilufer goes to live with Tayyar and her ex-boyfriend, Tayyar's son Mert. Mert is still in love with Nilufer.
Metin becomes jealous when he sees Mert and Nilufer too attached, so he sneaks into Tayyar's house and threatens Nilufer to stay away from Mert.
Eventually Elif discovers Tayyar, and realizes that Ömer was right all along, and that he is the head of a crime organization involving children's organ trafficking, and money laundering all over Europe, and several levels of homicidal assassinations.
She takes Nilufer out of his house and says that she hates him for all he's done.
Nilufer confesses she is having a relationship with Metin, and Elif and Asli get really upset with her.
Cast
Engin Akyürek as Ömer Demir
Tuba Büyüküstün as Elif Denizer
Nebahat Çehre as Zerrin Denizer
Erkan Can as Tayyar Dündar
Hazal Türesan as Aslı Denizer
Burak Tamdoğan as Hüseyin Demir
Tuvana Türkay as Bahar Çınar
Saygın Soysal as Metin Dündar
Bestemsu Özdemir as Nilüfer Denizer
Işıl Yücesoy as Nedret
Emre Kızılırmak as Levent İnanç
Serkan Kuru as Taner
Güler Ökten as Elvan Demir
Öykü Karayel as İpek
Bedia Ener as Fatma Andaç
İlkin Tüfekçi as Pelin Serter
Ali Yörenç as Mert Dündar
Aytaç Arman as Ahmet Denizer
Selin Ortaçlı as Sibel Andaç
Kerimhan Duman as Can
Ahmet Tansu Taşanlar as Arda Çakır
Elif İnci as Melike Demir
Bülent Çankaya as Deputy Security Chief of Van
Hatice Andaç as Hatice
Deniz Barut as Pinar
International broadcasts
Kara Para Aşk has been dubbed in many languages most notably in Urdu, Persian, Kurdish, Spanish, and Arabic.
Afghanistan: Tolo TV Dubbed in Dari
Albania: TV Klan titled "Diamante dhe Dashuri" (Diamonds and Love)
United Arab Emirates: MBC- Dubbed in Arabic
Chile: Mega TV Channel - Dubbed in Spanish
Croatia: Nova TV titled "Ljubav i novac" (Love and money)
Indonesia: ANTV Dubbed in Indonesian titled "Cinta Elif"
Pakistan: Urdu1- Dubbed in Urdu titled "Kala Paisa Pyar"
Puerto Rico: WAPA-TV- Dubbed in Spanish
Georgia: Maestro TV Dubbed in Georgian
Ethiopia Ethiopia: Kana TV Dubbed in Amharic titled " Tikur Fiker-ጥቁር ፍቅር"
Egypt: CBC Egypt
Lebanon: MTV Lebanon
USA: MundoMax
Algeria: Ennahar Laki
Scotland: BBC Alba Dubbed in Scottish Gaelic
Wales: S4C Dubbed in Welsh
References
Kara Para Aşk Wikipedia
(Text) CC BY-SA