කමල් ප්‍රශ්න ගොඩක පැටළිලා ඉන්න වෙලාවේ අපි දෙන්නව ලංකලේ භාවනා කල සෙනසුනයි Kamal Addararachchi
Kamal Addararachchi - කමල් අද්දරආරච්චි (born Addararachchige Gunendra Kamal on February 5, 1962) is an award-winning Sri Lankan film and teledrama actor, singer and presenter. He made his debut as an actor in Gamini Fonseka's 1981 film Sagarayak Meda, when he was a still a student at school. Since the late 1970s, he has appeared in a variety of roles in many films and teledramas. Addararachchi, who has acted in over 40 films, 20 teledramas and 6 stage plays up to now, won the Sarasaviya Best Actor Award for his role of Sobana in Agnidahaya in 2002.
Contents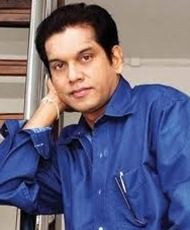 He also made a mark as a singer in 1993 with "Unmadawoo," a duet between him and Damayanthi Jayasooriya featured in the film Saptha Kanya. He was also the host of the first three seasons of Sirasa Superstar contest, a reality show, and first season of Hiru Mega Stars as well.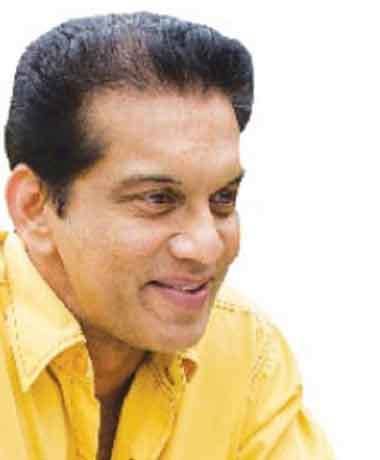 ප්‍රවීණ රංගන ශිල්පී කමල් අද්දරාරච්චි බරපතල ගැටලුවකට මැදිහත්වෙයි...!Kamal Addararachchi
Background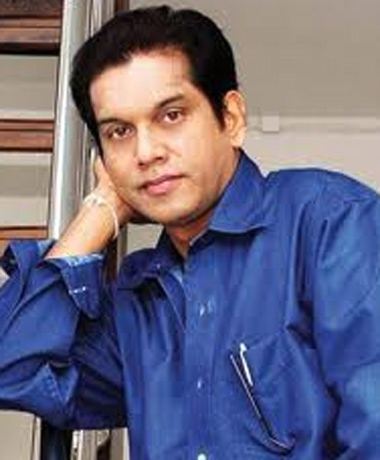 He showed an initial interest in artistic work, and this prompted him to do music, sinhala literature, Kandyan Dancing and debating, all at the same time. He even worked as the secretary of the 'Sinhala Literary Society' at school.
He is married to Anurani Addararachchi and has one son. He is a noted English teacher as well.
Career
The play, Ane Ablick, was staged in Colombo in 1978, which marked Kamal's first real encounter with the public theatre. Addararachchi, who broke into the silver screen with Gamini Fonseka's Sagarayak Meda rose to immense popularity with hits such as Saptha Kanya. He is noted for his performances in films such as Saptha Kanya by late H.D. Premaratne, Agnidahaya by Jayantha Chandrasiri and teldramas like Hiruta Muvaven by Herbert Ranjith Peiris, Rathu Rosa by Ranjan De Silva, and Weda Hamine and Dandubasna Maanaya by Jayantha Chandrasiri.
His performance on the mini screen for Dandubasna Maanaya was twice rewarded at the inaugural Sumathi Tele Awards ceremony in 1995, when he picked up, both, the award for the Best Supporting Actor as well as the Most Popular Actor Award that year. Kamal consider Dinal Samaranake a leading player as his mentor who was always prepared to offer valuable advice for himself especially when his spirits are down. Kamal was arguably the best actor among the younger generation.
In July 2012, he appeared his first Music Video (Not a movie song), with fellow mates Mahendra Perera and with Dayan Vitharana, for the song titled Hithagaawa - by Tilan Fernando Directed by Prasanna Andradi. Music Video released in first week of December 2012.
He has not been in teledramas 10 years since 2005.
Controversy
Controversy has surrounded Addararachchi over the years ranging from accusations of rape to murder.
In 1997 he was accused of the abduction and rape of a young girl. He was briefly jailed, but freed on appeal. In 2002, Addararachchi was again accused and convicted of imprisoning and raping a teenage girl. He was sentenced to ten years in jail by a High Court judge; this decision was also overruled.
Ramani Bartholomeusz, an actress and contestant of the miss universe pageant was murdered on June 30, 1987 at the age of 21. She was in a relationship with actor Kamal Addararachchi at the time. The circumstances were suspicious enough that Addararachchi was charged with her murder, although he was acquitted of the crime.
In July 2012, Police undercover unit seized a brothel in Narahenpita and arrested few Thai women. It was reported that Addararachchi was present at the premises when the raid was conducted. Police said the actor had fled the location and they were now searching for him. Later, Addararachchi rejected the accusation as just a verbal attack to discredit him.
Awards
1995 - Sumathi Best Supporting Actor Award
1995 - Sumathi Most Popular Actor Award
1996 - Best Supporting Actor Presidential Award
2002 - Sarasaviya Best Actor Award
Filmography
Actor
2018
The Frozen Fire
as
Rohana Wijeweera
2015
No Address
as
Sathgunawath Pinsara
2014
Thanha Rathi Ranga
as
Chandare
2013
Doni
as
Senaka Gunawardena
2012
Jeonju Digital Project 2012
2012
Colour: Dawn Is Gone
as
Uncle
2012
Light in the Yellow Breathing Space (Short)
2005
Guerilla Marketing
as
Thisara Dissanayake
2005
Asani Warsha
as
Sanjeewa Godakumbura
2004
Randiya Dahara
as
Captain Samantha Weerasuriya
2004
Buongiorno Italia
as
Maxi
2002
Salelu Warama
as
Suren Galappaththi
2002
Kalu Sudu Mal
as
Ravindra Kumara / Dilip
2002
Seethala Gini Kandu
as
Rohana
1998
Jullietge Bhoomikawa
as
Devinda Dassanayake
1997
Mahameara Usata
as
Palitha
1995
Dandubasnamanaya (TV Series)
as
Rana
1994
Sujatha
as
Lucky Weerakoon
1992
Sterne des Südens (TV Series)
as
Tilak
- Mädchen aus Radnapura (1992) - Tilak (as Kamal Addara Arachchi)
1991
It's a Matter of Time
1988
Gedara Budun Amma
as
Ruwan Gunasekara
Director
2016
Silent Letter (Short)
Music Department
1993
Seven Virgins (playback singer)
References
Kamal Addararachchi Wikipedia
(Text) CC BY-SA