India




Tamil




Tamil Nadu




Thoothukudi



Kalugumalai is a panchayat town in Kovilpatti Taluk of Thoothukudi district in the Indian state of Tamil Nadu.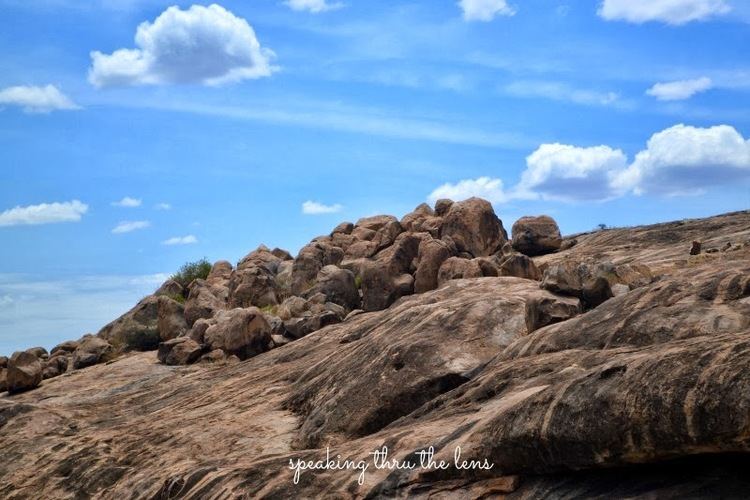 Kalugumalai is located at 9.15°N 77.72°E? / 9.15; 77.72. It has an average elevation of 105 metres (344 feet). It is strategically located in between Kovilpatti (20 km from kalugumalai) and Sankarankoil (19 km from kalugumalai) and served as ancient trade route from Kovilpatti to courtallam and sengottai. The village has two parts Kottai Kazhugumalai and South Kazhugumalai.

The village may have got its present name from the hill Kalugumalai ("Hill of the vulture"). Earlier it was known as Araimalai or Thirumalai. Even before that it was referred as Nechchuram and Tiruneccuram. Some of the epigraphies mentions that there was a palace for the pandya official called Ettimannan. At the foot of the Kalugumalai a large urn-burial cemetery was found. However hundreds of urns were destroyed during limestone quarrying. Opposite to Kalugasalamoorthy temple there is a small palace which served as local residence of Raja of Ettaiyapuram.
Kalugumalai Wikipedia
(,)http://upload.wikimedia.org/wikipedia/commons/thumb/6/68/Jaina_abode_Kalugumalai.JPG/600px-Jaina_abode_Kalugumalai.JPG(,)http://2.bp.blogspot.com/-qJOd_wltIFQ/VQMUvtHkheI/AAAAAAAAFYk/ErHbAeCAJSM/s1600/Bhusavalli%252Bjain%252Bgroup%252Bphoto.jpg(,)http://3.bp.blogspot.com/-FtSotjg1_7c/VPamL9xLexI/AAAAAAAAFPA/C4tT4WsAwzU/s1600/Kalugumalai%252BJain%252Babode1.jpg(,)http://3.bp.blogspot.com/-B08tuL1dMpM/VPbDw7I5W4I/AAAAAAAAFP0/E1QXW_29qYc/s1600/Kalugumalai%252BJain%252Babode5.jpg(,)http://www.herenow4u.net/fileadmin/v3media/pics/Books_online/Svasti/Plates/Plate_2.1.jpg(,)http://i.ytimg.com/vi/MD4QnK3UWnY/hqdefault.jpg(,)http://img1.dinamalar.com/Kovilimages/T_500_525.jpg
(,)http://4.bp.blogspot.com/-pn7Jar-eCmg/UlKMjDMv3HI/AAAAAAAADE8/UrPrvbzmU1Y/s1600/Picture%2B248.jpg(,)http://3.bp.blogspot.com/-DT8SznnCI3A/UlKJ8CeiVDI/AAAAAAAADEw/FAGGgYv99K0/s1600/Picture%2B297.jpg(,)http://1.bp.blogspot.com/-N475PAMMO0c/UlKQjWwxw4I/AAAAAAAADFI/jLWrfD4PrQM/s1600/Picture%2B249.jpg(,)http://maps.maphill.com/atlas/9n00-77e25/maps/shaded-relief-map/shaded-relief-map-of-9n00-77e25.jpg(,)http://static.panoramio.com/photos/large/57007556.jpg(,)http://3.bp.blogspot.com/_jQqANhwUa0k/TTzbPm53J8I/AAAAAAAAAC8/6B_BOQlCuBc/s640/110111%2BTirchendur%2Bpilgrims.jpg(,)http://static.panoramio.com/photos/large/61308646.jpg(,)http://mw2.google.com/mw-panoramio/photos/medium/61349735.jpg(,)http://mw2.google.com/mw-panoramio/photos/medium/82225103.jpg(,)http://mw2.google.com/mw-panoramio/photos/medium/82317210.jpg(,)http://mw2.google.com/mw-panoramio/photos/medium/82316121.jpg(,)http://mw2.google.com/mw-panoramio/photos/medium/82316710.jpg(,)https://c1.staticflickr.com/5/4098/4785605733_8fcce579b3.jpg
(,)https://farm4.staticflickr.com/3838/14931480855_b99f62a13c.jpg(,)https://farm4.staticflickr.com/3910/14744822340_047a722f2c.jpg(,)https://s-media-cache-ak0.pinimg.com/736x/09/c9/55/09c955bb7f632efbdd7bbba10c168461.jpg