Pen name

Kalki Tamil: கல்கி


Name

Kalki Krishnamurthy




Nationality

Indian




Role

Writer




Education

High School




Period

1899–1954








Born

9 September 1899 , Puthamangalam, near Manalmedu (

1899-09-09

)


Occupation

journalist, critic and writer




Alma mater

National High School, Tiruchi




Spouse

Rukmani Krishnamurthy (m. ?–1954)




Movies

Thyagabhoomi, Kalvanin Kadhali, Parthiban Kanavu, Tananam Tananam




Children

Anandi Ramachandran, Kalki Rajendran




Books

Ponniyin Selvan, Sivagamiyin Sapatham, Parthiban Kanavu, Alai Osai, Kalki R Krishnamurthy's Ponniyin



Died

5 December 1954 (aged 55) Chennai, India




Similar

Sandilyan, Ramanichandran, Jayakanthan
Tamil literary novel by kalki krishnamurthy ponniyin selvan staged thanthi tv
Ramaswamy Aiyer Krishnamurthy (9 September 1899 – 5 December 1954), better known by his pen name Kalki, was a Tamil writer, journalist, poet, critic and Indian independence activist.
Contents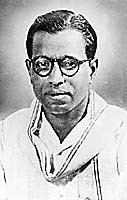 He was named after "Kalki avatar", the tenth and last avatar of the Hindu God Vishnu. His writings include over 120 short stories, 10 novellas, 5 novels, 3 historical romances, editorial and political writings and hundreds of film and music reviews.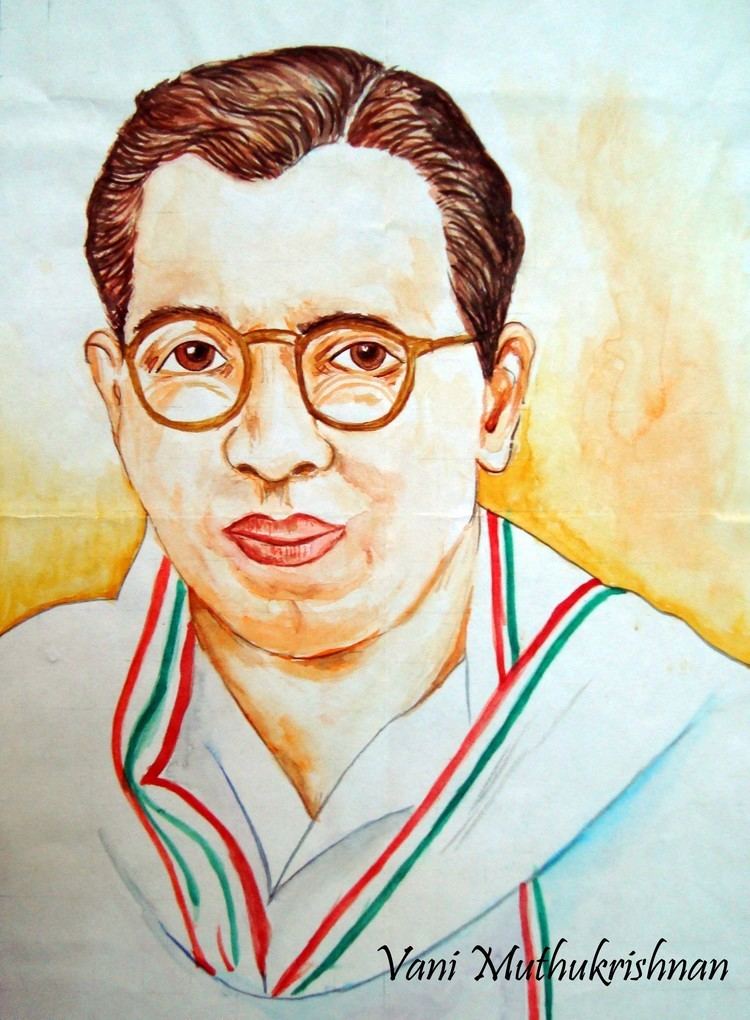 Speech on Kalki Krishnamurthy
Early life
Krishnamurthy's father was Ramaswamy Aiyar, a poor accountant in Puttamangalam village in the old Tanjore district of erstwhile Madras Presidency. He began his primary education in his village school and later attended Municipal High School in Mayavaram but quit in 1921, just short of completion of his Senior School Leaving Certificate, in response to Mahatma Gandhi's 1921 call for non-co-operation joining the Indian National Congress instead.
Career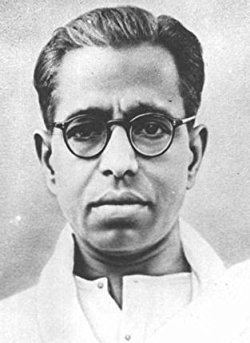 In 1923 he joined as a sub-editor at Navasakthi, a Tamil periodical edited by Tamil scholar and freedom fighter Thiru. V. Kalyanasundaram, popularly known as "Thiru Vi. Ka". Krishnamurthy's first book was published in 1927. Leaving Navasakthi in 1928, Krishnamurthy stayed with C. Rajagopalachari at the Gandhi Ashram in Tiruchengode in Salem district and helped him edit Vimochanam, a Tamil journal devoted to propagating prohibition. In 1931, he was again imprisoned for six months. Next year Krishnamurthy joined Ananda Vikatan, a humour weekly edited and published by S. S. Vasan.
Krishnamurthy's witty, incisive comments on politics, literature, music and other forms of art were looked forward to with unceasing interest by readers. He wrote under the pen names of "Kalki", "Ra. Ki", "Tamil Theni", "Karnatakam" and so on. Vikatan published many of his short stories and novels (as serials). In 1941, he left Ananda Vikatan, and rejoined the freedom struggle and courted arrest.
Upon his release after three months he and Sadasivam started the magazine Kalki. He was its editor until his death on 5 December 1954. The success that Krishnamurthy attained in the realm of historical fiction is phenomenal. At a time when the literacy level was low and when the English-educated Tamils looked down on writings in Tamil, Kalki's circulation touched 71,000 copies – the largest for any weekly in the county then – when it serialised his historical novels. Semmalar, the monthly organ of the Tamil Nadu Progressive Writers Association, brought out a special number to commemorate Kalki's birth centenary. Kalki wrote the script and some lyrics for Meera, an M.S. Subbulakshmi starrer.
Kalki's contribution to the cause of Tamil music is also noteworthy. He spearheaded a movement that wanted Carnatic musicians to include more Tamil songs in their concerts and composed a number of songs. His Tamil translation of Gandhi's autobiography, My Experiments with Truth, was published as Satya Sothanai.
Novels
Kalki considered Alai Osai, which was serialised in Kalki in 1948–49 and published as a book in 1963, as his best. The novel won him the Sahitya Akademi Award posthumously in 1956. Set at the time of Indian Independence Struggle, the book revolves around how the life of people living at that time and place are influenced by various fluctuations in Indian Society.
His other social novels include Thyaga Bhoomi (The land of sacrifice) and Kalvanin Kadali (Bandit's sweetheart), both of which have been filmed. Thyaga Bhoomi, which has the Salt Satyagraha as its backdrop, dealt with women's rights and untouchability. It was serialised in Ananda Vikatan, and was being filmed at the same time. Stills from the filming were used as illustration. After a successful run for six weeks, the film, directed by veteran K. Subramanyam, was banned by the colonial Government on the grounds that it indirectly aroused the people to fight for freedom. Almost all of Kalki's novels appeared first in the serial form and only then in the book form.
Parthiban Kanavu and Sivagamiyin Sapatham give a picture of the great Pallava Age of the seventh century A.D., whereas Ponniyin Selvan paints the age of the glorious Cholas. Both periods are a mixture of many aspects of the history of Tamil Nadu such as that of religions, literature, art and architecture and also of administration.
Timeline
In 1899, R. Krishnamurthy (Kalki) was born at Puthamangalam in the Thanjavur district of Tamil Nadu. His father's name is Ramaswamy Aiyar and his mother's name is Thaiyal Nayagi. The name Kalki was his pen name.
In 1917, he started his school career in Aiyaasamy Aiyar Primary school. He continued his studies in a secondary school in Trichy.
In 1921, he joined Mahatma Gandhi's Non-Cooperation movement sacrificing his school career.
In 1922, he faced imprisonment for participating in the freedom struggle. He spent one year in jail. He got the friendship of Sadasivam and C. Rajagopalachari(Rajaji).
In 1923, he joined as a sub-editor in Thiru. Vi. Ka's 'Navasakthi', a Tamil magazine.
In 1924, he got married to Rukmani (also spelled Rukmini). He later settled in Chennai.
In 1927, he wrote a short story 'Saradhaiyin Thanthiram'.
In 1928, he resigned from the post of sub-editor in 'Navasakthi'.
In 1929, he joined Rajaji's 'Vimochanam', a Tamil journal.
In 1930, he faced imprisonment for the second time for six months.
In 1931, he joined as an editor in the magazine Ananda Vikatan.
In 1937, he wrote his first novel 'Kalvanin Kadhali' and published it in Ananda Vikatan.
In 1939, he wrote his first screenplay for the Tamil movie 'Thayaga Boomi'. The film attained a huge success even though it was banned by the British Government.
In 1941, he started his own magazine Kalki (magazine) after he left Ananda Vikatan. He was arrested for the third time and spent three months in jail. His first historical novel Parthiban Kanavu was also published in the same year.
In 1944, he wrote Sivagamiyin Sapatham.
In 1945, he wrote lyrics for the Tamil movie Meera (1945 film).
In 1948, he wrote the novel 'Alai Osai' for which he was awarded the Sahitya Akademi Award posthumously.
In 1950, he started to write the historical novel Ponniyin Selvan and published it in his own magazine Kalki (magazine). He finished the novel nearly after a period of three years and six months. He visited Sri Lanka three times to learn some information to write this novel.
In 1954, R. Krishnamurthy (also known as Kalki) died. A great soul left this world.
Honours
The release of a postage stamp in honour of Kalki was among the highlights of the centenary celebrations. Government of Tamil Nadu announced the nationalisation of Kalki's works, this will enable publishers to come out with reprints of his works.
Kalki Krishnamuthy received the Sangeetha Kalasikhamani award conferred on him by The Indian Fine Arts Society in 1953.
Death
Kalki died in Chennai on 5 December 1954 aged 55 years from tuberculosis. Kalki (magazine)'s special issue dated December 5, 1954 for Annai Sarada Devi was his last editorial work. That magazine shared the information that his health was improving prior to his demise.
Biographies of Kalki
Ponniyin Puthalvar by Sunda
Amarar Kalki
Oray Roja
References
Kalki Krishnamurthy Wikipedia
(Text) CC BY-SA