KALI Malayalam Movie Official Trailer|Dulquer Salmaan |Sai Pallavi |Directed by Sameer Thahir
Kali (English: Rage) is a 2016 Indian Malayalam-language action thriller film directed and co-produced by Sameer Thahir. It stars Dulquer Salmaan and Sai Pallavi. It is the second collaboration of Thahir and Salmaan, after Neelakasham Pachakadal Chuvanna Bhoomi (2013). The film was shot in Kochi, Vagamon, Athirappilly, Masinagudi, and Gudalur. The film was released on 26 March 2016.
Contents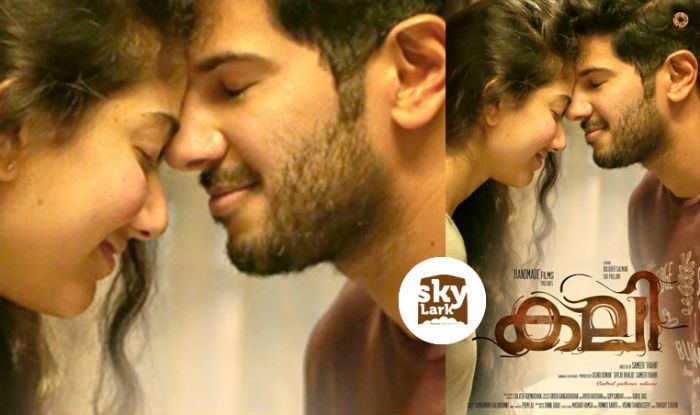 Plot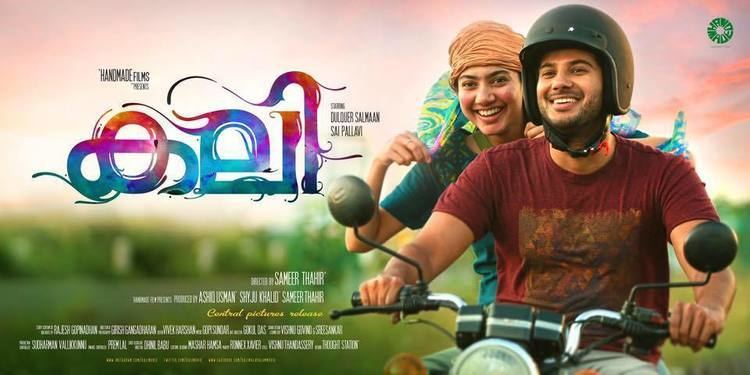 Siddharth (Dulquer Salmaan) is quick to anger individual who occasionally gets into trouble due to his anger management problem. He is married to Anjali (Sai Pallavi) and works in a bank in Kochi. Their marriage begins to strain when Siddharth starts to pick fights over simple reasons. She requests him to start changing his habits and slowly their life begin to get better until Siddharth reacts violently against an annoying co-worker which embarrasses Anjali.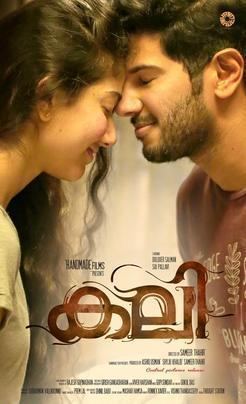 She leaves home in tears but Siddharth offers to drive her home in Masinagudi in Tamil Nadu. On the way, a trucker overtakes their car without warning that almost causes them to crash. A furious Siddharth follows the truck and the incident turns into a road rage. He successfully overtakes the truck but a shaken Anjali begs him to let it go. He obeys her and they continue on their way when Anjali informs him that she is starting to get afraid of his rage and plans to end their marriage.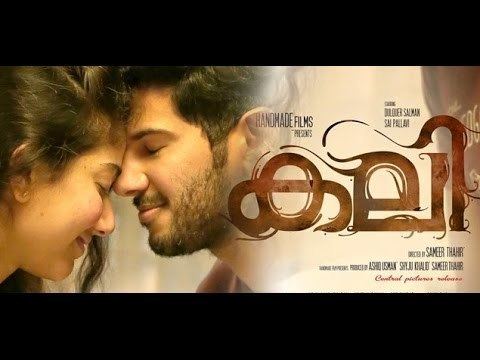 They stop by a roadside eatery which is run by a ruthless gangster, John (Vinayakan), and his henchmen. Siddharth begins to lose temper at the man waiting their table and his anger is aggravated when the trucker, Chakkara (Chemban Vinod Jose) who is John's friend, too stops by the eatery and begins to make Anjali uncomfortable. Siddharth, on Anjali's insistence, controls his anger while he is there. But at the cashier, manned by John, he refuses to pay for a glass of juice which had a dead fly in it. John offers him two options: leave without paying for anything or pay for everything.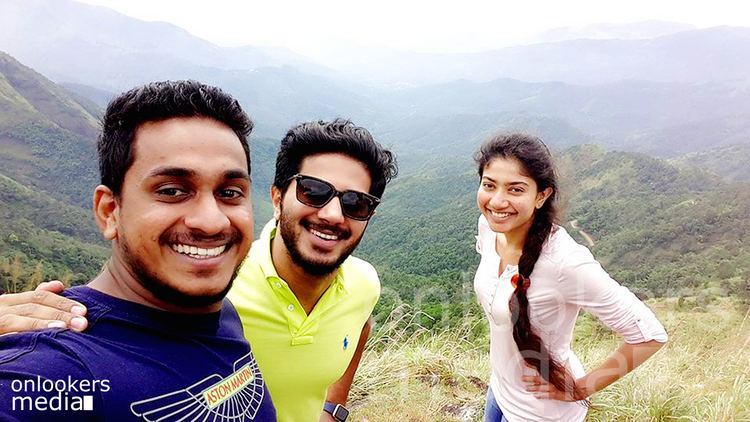 Siddharth refuses and insists on paying for everything except the glass of juice. John relents but Siddharth finds out that he doesn't have any money on him or Anjali. Siddharth, now beginning to panic, offers to drive to the nearest ATM and get some cash but John and Chakkara demand that Anjali stay with them at the restaurant as security. He asks a terrified Anjali to drive to the nearest ATM. Though not proficient in driving, Anjali does so.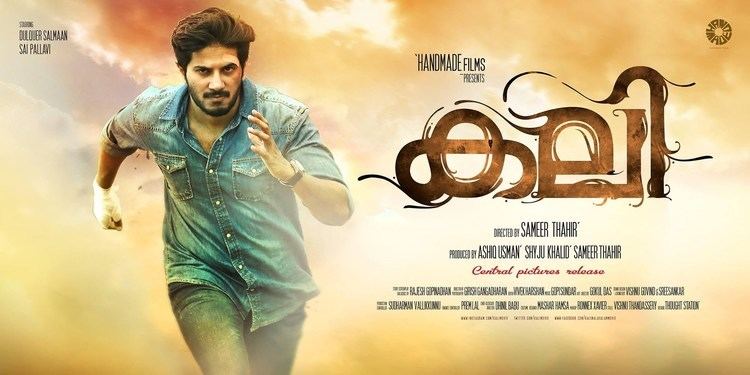 A while after she leaves, Chakkara too leaves the restaurant while a fearful Siddharth tries to contact Anjali. Anjali too is unable to contact Siddharth due to network failure and she fails to find any ATM. Behind her, she notices Chakkara's truck following her and honking relentlessly in order to scare her. She continues driving but is unable to escape as it is a one way road.
Meanwhile, Siddharth, after waiting for a long time and fearing Anjali's safety, tries to escape the restaurant but is captured by the henchmen. In the ensuing commotion, he is attacked and falls unconscious. John and gang locks him in a room. Anjali keeps on driving with Chakkara right behind her. Another trucker who had noticed them two in the restaurant witnesses this.
Siddharth, now conscious, tries to escape from the room and a young boy who was working in the restaurant helps him out. He steps into the middle of a ruckus. At the same time, Chakkara corners Anjali at a bend when her car gets stuck in mud. He breaks the windows to rape Anjali and as he is about to drag her out of the car, the other trucker arrives on the scene with police which enables Anjali to escape from Chakkara's cruel intentions, who fled.
Anjali, with the help of the police, arrives back at the restaurant to find John critically injured and Siddharth with a knife. Siddharth is arrested and the police informs Anjali that he will be imprisoned if John dies. But John reports to the police that the person who stabbed him was the previous owner of the restaurant, from whom John took over the business by force. It is revealed that Siddharth had actually gone to the kitchen to get some water for John but when he heard the noise outside, he grabbed the knife for safety fearing that others had come to attack them.
Siddharth is let go and they drive to Anjali's house. On the way she asks him why he had asked her to go alone and he confess' that he was really scared to leave her with them at the restaurant. He admits that it was his temper that got them into trouble and promises to work hard to control his anger issues, even though it cannot be done overnight. On the way, they see Chakkara and his truck which has broken down. Anjali stops the car and Siddharth, as the first step towards controlling his anger, decides to let him go but a furious Anjali refuses to forgive Chakkara. Siddharth steps out of the car with Anjali's existential approval and charges towards Chakkara.
Cast
Dulquer Salmaan as Siddharth
Sai Pallavi as Anjali
Vinayakan as John
Chemban Vinod as Chakkara
Soubin Shahir as Prakasan
V. K. Prakash as Siddharth's father
Sidharth Siva as Service Centre Manager
Vanitha as Anjali's mother
Sandhya Ramesh as Siddharth's mother
Dinesh Panicker as Anjali's father
Kunchan as House owner
Anjali Aneesh Upasana as House owner's daughter
Master Ihman as the kid
Hareesh Perumanna as Hamsa
Imthiyaz Khader as Bank manager
Sini Abraham as Smitha
Alancier as FD customer
Nebish Benson as Young Sidharath
Thanseel P. S. as Alex, Sidharth's friend
Music
The music is composed by Gopi Sunder and the soundtrack was released on 11 March 2016 by Satyam Audios. The song "Take You Down" from the 2015 movie The Man from U.N.C.L.E (2015) was used in the trailer for Kali without giving credit to the original composer Daniel Pemberton.
Box office
IBTimes reported that the film collected ₹2.33 crore (US$350,000) in the opening day from Kerala; breaking the previous record of Loham (2015) to become the highest Malayalam opener. It grossed ₹5.89 crore after 3 days.
The total earnings of the movie in 27 days from the US box office is ₹28.84 lakh (US$43,000), and ₹30.18 lakh (US$45,000) from 3rd weekend from UK box office. The film collected ₹15.2 crore (US$2.3 million) from box office. The film collected ₹16.4 crore (US$2.4 million) from Kerala box office.
References
Kali (2016 film) Wikipedia
(Text) CC BY-SA