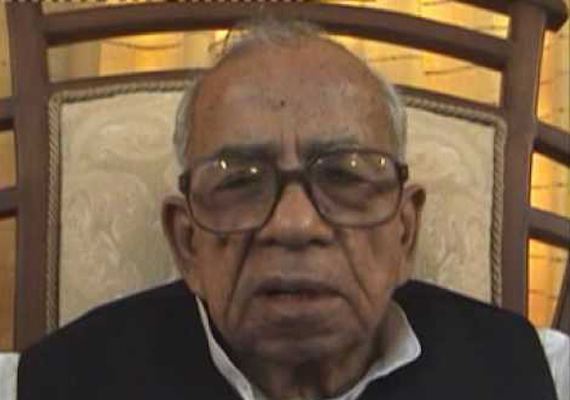 Kailashpati Mishra was born in Dudharchak, Buxar, Bihar, into a brahmin family. He was a bachelor and popularly called the "Bhishmapitamah" of Bihar. He was affiliated with the Rashtriya Swayamsevak Sangh from 1944 onwards, and was even jailed after the assassination of Mahatma Gandhi. He took part in the Quit India Movement in 1942 and was arrested for the same and was a member of the Rashtriya Swayamsevak Sangh from 1943. He won the Assembly election for Bikram Patna, and was Finance Minister in Bihar Government. Mishra was also appointed Bihar's finance minister in 1977-78 when the Janata Party government was in power.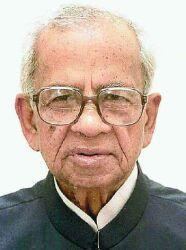 Known as the Bhishma Pitamaha of the ruling BJP in Bihar, Mishra was away from direct political activities for over two years but remained a source of inspiration for the party. The freedom fighter and former finance minister in Bihar, who also served as the governor of Rajasthan for about four months, was also liked by the socialists due to his participation in JP's 1974 anti-Congress agitations. Born in 1923 in Bihar's Buxar, Mishra was a lifelong bachelor.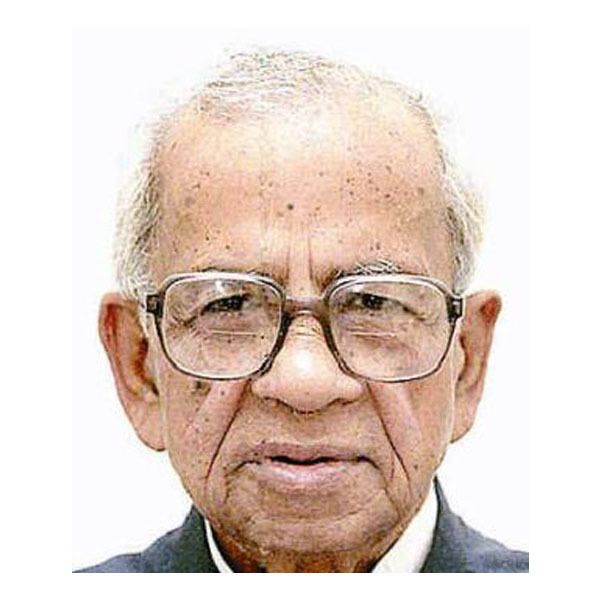 Mishra died, aged 89, in Patna, Bihar.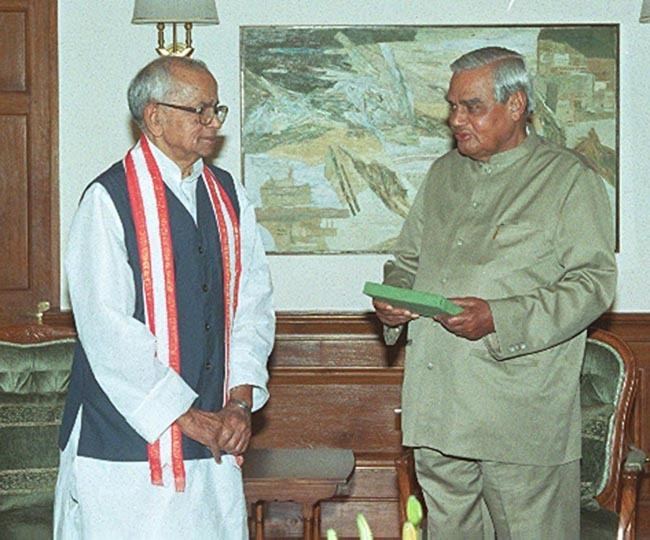 Mr. Mishra had served as finance minister in the government of Karpoori Thakur in Bihar in 1977. In 1980, he became the first BJP Bihar president. He also served as BJP national Vice President from 1995 to 2003.
While studying in class X, Mr. Mishra was arrested for picketing at the main gate of his school at Buxar in support of 1942 Quit India Movement.
On his death, Chief Minister Nitish Kumar, his deputy and senior Bihar BJP leader Sushil Kumar Modi visited his residence to pay condolence.
Mr. Kumar said Mr. Mishra would be cremated with state honour.
State BJP President Dr. C.P.Thakur said the body of Mr. Mishra, who had his roots in the Jan Sangh, would be taken to assembly first. Thereafter his body would be kept at the state party headquarters before cremation tomorrow.
Leader of Opposition in state Assembly Abdul Bari Siddiqui, Bihar Congress chief Chaudhary Mehboob Ali Kaiser and R.J.D. President Ramchandra Purve among others also condoled the death.
Veteran BJP leader, former governor of Gujarat and Rajasthan and former finance minister of Bihar, Kailashpati Mishra, died on Saturday. He was 90 and was not keeping good health for some time. A number of politicians belonging to different parties condoled his death. His funeral will take place with state honour at Bans Ghat on Sunday evening (4 November 2012).
Expressing his grief, CM Nitish Kumar rushed to Kailash Kunj in Kautilya Nagar in the state capital to pay his last respect to the departed leader. He said with Mishra's death, a chapter of the Indian politics closed. He said Mishra nurtured political workers and he would be remembered for his services to the society for about seven decades. He always held high positions in the Jansangh and the BJP. Despite his poor health, he would take keen interest in the ongoing developments in body politics.
The CM said he was introduced to Mishra's name when he was a student. "We should take inspiration from his life and works," said Nitish Kumar who spent an hour consoling the bereaved family and ordered the DM for arranging state funeral for the departed leader.
Deputy CM Sushil Kumar Modi said Mishra was Ajatshatru of politics and the father figure in BJP. He nurtured the small BJP plant into a big tree and became its most popular leader.
Chairman, Bihar legislative council Awadhesh Narayan Singh, leader of opposition Abdul Bari Siddiqui, road construction minister Nand Kishore Yadav, art and culture minister Sukhda Pandey, cooperative minister Ramadhar Singh, BJP's deputy leader in Rajya Sabha Ravi Shankar Prasad, Radha Mohan Singh, Ram Kripal Yadav, Jagdish Sharma, state BJP chief Dr. C.P. Thakur, state RJD president Ramchandra Purbe, former minister Ramashray Prasad Singh and a number of legislators and other leaders paid their respect to Mishra. BPCC chief Mehboob Ali Kaiser, CLP leader Sadanand Singh and vice-president of Citizens' Council Bhola Prasad Singh also mourned Mishra.
The Bihar government declared a one-day state mourning on Sunday, 4 November 2012, in honour of senior BJP leader Kailashpati Mishra for his contribution to the state in the last seven decades of his active life. According to an official statement the national flag was flown at half mast as a mark of respect to the departed leader in all government offices. The statement said "Considering the spectacular contribution of Kailashpati Mishra in our social life, the Bihar government has declared one day state mourning today."
Mortal remains of veteran BJP leader and former governor Kailashpati Mishra was consigned to flames on the bank of Ganga in the presence of scores of leaders hailing from all parties, including Bihar CM Nitish Kumar, LJP national president Ram Vilas Paswan and state BJP president Dr. C.P.Thakur. Deputy chief minister Sushil Kumar Modi, several MPs and legislators of the BJP and the JD-U were also present.
Several top leaders of BJP including former deputy prime minister L.K.Advani, Gujarat chief minister Narendra Modi, Jharkhand chief minister Arjun Munda, party's leader in Rajya Sabha Arun Jaitley, its national general secretary Ananth Kumar and chief national spokesperson Ravi Shankar Prasad flew in the state capital especially to pay floral tributes to the departed leaders who played a leading role in the expansion of Jan Sangh and B.J.P. in several states, including Bihar and Jharkhand.
Top BJP leaders paid rich tributes to former Gujarat & Rajasthan governor Kailashpati Mishra at a condolence meeting held at Rabindra Bhavan, Patna on Friday (9 November 2012).
BJP president Nitin Gadkari recalled Mishra's contribution in strengthening the party's base since his joining the Jan Sangh in 1959. "BJP is in government in eight states and has hundreds of MLAs mainly because of the sacrifices made by leaders like Kailashji," said Gadkari.
Describing Mishra as 'Rajniti ke Ajatshatru,' leader of Opposition in Lok Sabha, Sushma Swaraj, said Kailashji always maintained a cordial relation even with the leaders of other parties.
The second in command of the RSS, Suresh Soni, BJP MP and film actor Shatrughan Sinha, party spokesperson Ravi Shankar Prasad, deputy chief minister Sushil Kumar Modi, state BJP president Dr. C.P.Thakur, state Janata Dal (United) president Vashistha Narayan Singh, Bihar Assembly speaker Uday Narayan Chaudhary, RJD leader Shakuni Chaudhary, former Bihar legislative council chairperson Tarakant Jha, Congress leader Vinod Sharma, Communist Party of India leaders Badri Narayan Lal and Kedar Pandey and several state level BJP leaders also recalled Mishra's contribution to the state politics.
Former civil aviation minister Syed Shahnawaz Hussain recalled the rechristening of the Port Blair Airport as Veer Sawarkar International Airport in 2002. Hussain said it was only after the suggestion of Kailashji that the airport was renamed when he had taken charge as the civil aviation minister.). "When I conveyed Kailashji's message to the then Prime Minister Atal Bihari Vajpayee, the latter happily agreed to rename the airport," Hussain said.
BJP's ex-president Rajnath Singh also recalled how Kailashji had refused nomination to the Rajya Sabha for a second term and opted to work for the organization at a time when party leaders were virtually gatecrashing for a ticket to the Upper House.
Chetana Ke Swar - Collection of Poems
Path Ke Sansmaran - Autobiography