Birth name

Mari Hiki




Role

Musician




Name

Kahimi Karie





Website

www.kahimi-karie.com




Years active

1990–present




Movies

Gassoh






Born

March 15, 1968 (age 47) Utsunomiya, Tochigi, Japan (

1968-03-15

)


Genres

Shibuya-kei Alternative rock Electronica Experimental




Labels

Trattoria Records, Victor Entertainment Japan




Spouse

Kazunori Kumagai (m. 2009)




Albums

KKKKK, It's Here, Nunki, Larme de Crocodile, The Best of Trattoria Years Plu
Kahimi karie the harder they come
Better known by her stage name Kahimi Karie (カヒミ・カリィ, Kahimi Karii), is a Japanese Shibuya-kei musician.
Contents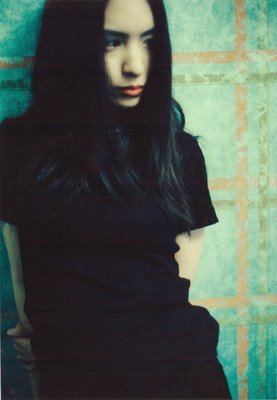 Kahimi sings in English, French, and Japanese (among other languages) with whisper-like vocals. A number of her early songs were written for her by Momus. She also has a strong connection to Cornelius, who collaborated on many early works, and whose trendy Trattoria label released many of her EPs in the mid-'90s. Karie currently lives in New York City, though she spent much of her career in Paris.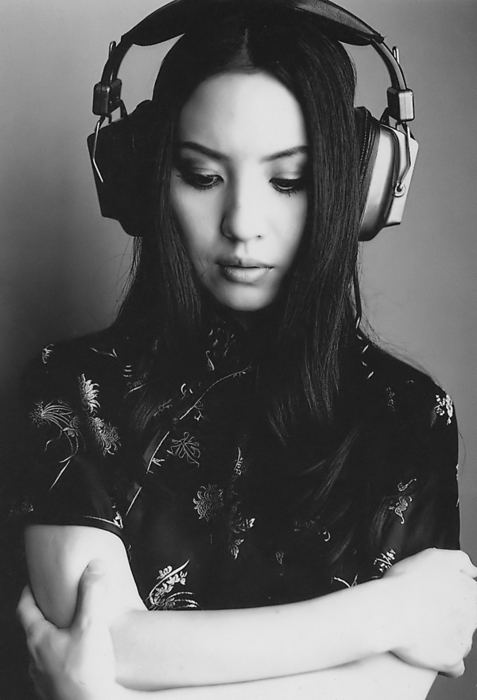 Kahimi karie music pilot 19950407
History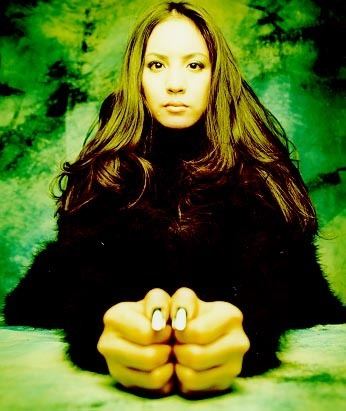 Kahimi was born the daughter of a major hospital doctor in Utsunomiya. She was raised by her strict father, and says she was not allowed to do things kids usually do, like watching TV, dating, etc. She was influenced by Serge Gainsbourg in her teens and by Cathy Claret's first album. After graduating high school, she moved to Tokyo and entered a vocational college to study photography. After graduating, she made a short career as a freelance photographer. In 1990, her friend established a record label and Kahimi was asked to participate. She made her debut as a vocalist, alongside Takako Minekawa as the female duo "Fancy Face Groovy Name". Later in 1994 she released her first solo album, Mike Alway's Diary, which was produced by Keigo Oyamada (aka Cornelius). At this time she was referred to as "Shibuya-kei Princess", and her personal relationship with Oyamada was highly publicized. She later moved to Paris to pursue her career. She now lives in New York, and recently toured Japan with Otomo Yoshihide and Jim O'Rourke, who has also written songs for her dog, a black french bulldog named "Gomes".
Two projects were released in 2007, the live DVD Muhlifein and the rarities collection Specialothers.
Albums
March 25, 1997 - Larme de crocodile (Crue-L KYTHMAK-031DA)
July 15, 1998 - K.K.K.K.K. (Polydor POCP-7296)
May 24, 2000 - Tilt (Polydor POCH-1949)
November 21, 2001 - My Suitor (Polydor)
February 21, 2003 - Trapeziste (Victor VICL-61070)
May 21, 2004 - Montage (Victor VICL-61374)
October 25, 2006 - NUNKI (Victor VICL-62135)
June 9, 2010 - It's here (Victor VICL-63613)
Remix Albums
February 21, 1998 - Kahimi Karie Remixes (Crue-L KYTHMAK-038D)
December 23, 1998 - a K is a K is a K (Polydor)
Compilation Albums
September 8, 1998 - Kahimi Karie (Minty Fresh [US])
September 30, 1998 - The Best Of Trattoria Years Plus More (Trattoria Menu.164/FC-023/PSCR-5708)
June 27, 2000 - K.K.Works 1998-2000 (Polydor)
July 25, 2007 - Specialothers (Victor VICL-62433)
LPs, EPs, Singles
December 21, 1992 - Kahimi Karie and the Crue-L Grand Orchestra / Mike Alway's Diary (Crue-L KYTHMAK-003D/CRUKAH-002D)
June 25, 1994 - Girly (Crue-L KYTHMAK-011D/CRUKAH-003D)
January 25, 1995 - I am a Kitten (Kahimi Karie sings Momus in Paris) (Crue-L KYTHMAK-015D)
January 25, 1995 - My First Karie (Trattoria Menu.56/PSCR-5348)
July 26, 1995 - Leur L'existence (Trattoria Menu.62/PSCR-9102)
October 16, 1995 - Good Morning World (Trattoria Menu.70/PSDR-5237)
June 9, 1996 - HUMMING ga kikoeru (Trattoria)
June 26, 1996 - Le Roi Soleil (Trattoria Menu.99/PSCR-5500)
February 14, 1997 - Tiny King Kong (Crue-L KYTHMAK-029D)
June 29, 1998 - One Thousand 20th Century Chairs (Polydor POCP-7297)
March 29, 2000 - Once Upon A Time (Polydor POCH-1913)
April 26, 2000 - Journey To The Centre Of Me (Polydor POCH-1927)
March 24, 2004 - NaNa (Victor VICL-35620)
DVD
October 4, 2006 - KOCHAB (Victor VIBL-344)
July 25, 2007 - Muhlifein (Victor VIBL-391)
Special
May 24, 2000 - K.K. LIMITED EDITION 2000(Live Tour VHS, Live Tour CD, Remix CD, T shirts, Bag, Stickers, Badges and Photobook.Limited only for this)(UPCH-9006)
Appearances on Other Albums
1995 - 69/96 GIRL MEETS CASSETTE on Cornelius's album 69/96
1996 - Good Morning World on album Sushi 3003
1998 - Alcohol on album Sushi 4004
2001 - Subete wo yurashite (On a Chair) on Fantastic Plastic Machine's remix album Contact
2004 - Le soleil d'or on Yuji Ohno's album LUPIN TROIS
2005 - Cozmo-Naughty on M-Flo's album Beat Space Nine
2005 - Several tracks on Otomo Yoshihide's 2005 ONJO album feature Kahimi Karie.
2005 - Blue Orb on the soundtrack of the PS2 game We Love Katamari
2006 - My Energy, Don't go to Sleep and Eternity is the End of the Beginning on Susumu Yokota's album Wonder Waltz
2008 - Le Cheval Blanc on the Detroit Metal City Tribute to Krauser II the metal mix compilation (remixed with eerie distorted guitar wails, in keeping with the heavy metal theme).
2010 - Do You Know The Way To San Jose? on Jim O'Rourke's All Kinds Of People: Love Burt Bacharach album
2012 - Je te dis Au Revoir on the soundtrack of the Nintendo 3DS game Rhythm Thief & the Emperor's Treasure.
2012 - Piano Lesson on Fullkawa Honpo's Alice in Wonderword
References
Kahimi Karie Wikipedia
(Text) CC BY-SA