Kabhi Kabhie (Hindi: कभी कभी, English: Sometimes) is a 1976 Indian Hindi romantic drama film, produced and directed by Yash Chopra, and starring an ensemble cast of Amitabh Bachchan, Raakhee, Shashi Kapoor, Waheeda Rehman, Rishi Kapoor and Neetu Singh. This was Yash Chopra's second directorial film with Amitabh Bachchan and Shashi Kapoor in the lead roles after Deewaar and was particularly noted for its soundtrack compositions by Khayyam, who won Filmfare Award for Best Music, while film lyricist Sahir Ludhianvi won the Best Lyricist Award for "Kabhi Kabhie Mere Dil Mein," the song which also got singer Mukesh, the Best Male Playback Singer award.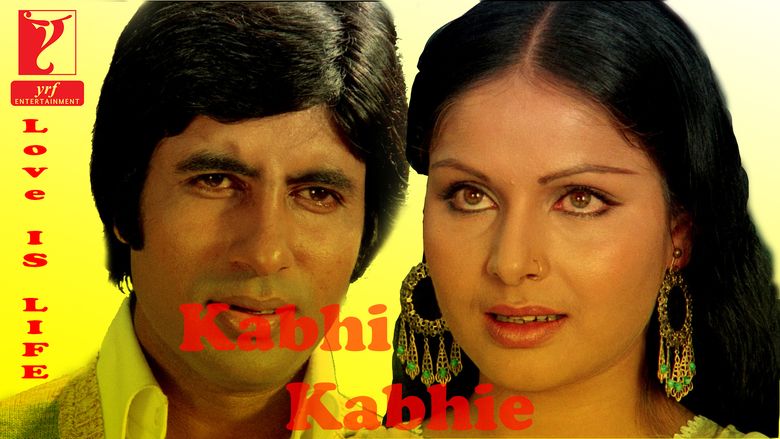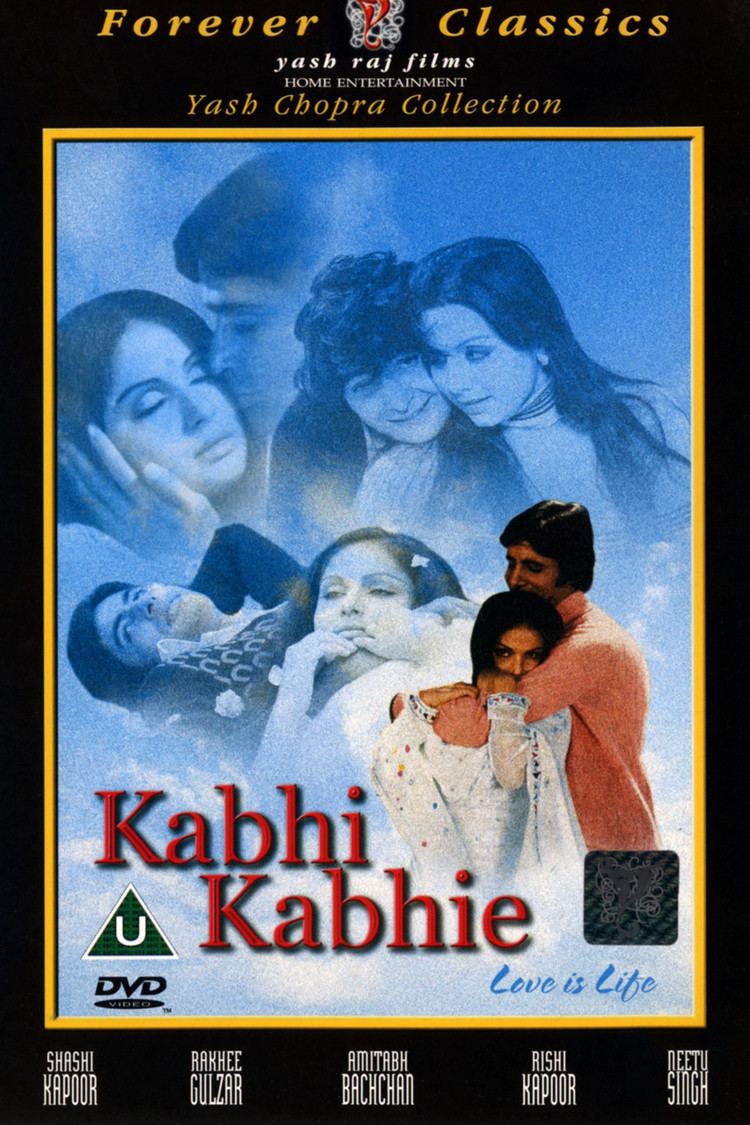 Amit Malhotra (Amitabh Bachchan) recites one of his poems at a college / university where he meets fellow student Pooja (Raakhee), and they fall in love. But Pooja's parents arrange for her to marry an architect, Vijay Khanna (Shashi Kapoor). A heartbroken Amit returns home and joins his father's business - a construction company - and later marries Anjali (Waheeda Rehman), who secretly has a daughter named Pinky (Neetu Singh) from a pre-marital relationship. Amit and Anjali have a daughter, Sweetie. In the meantime, Pinky is adopted by childless couple Dr. and Mrs. R.P. Kapoor.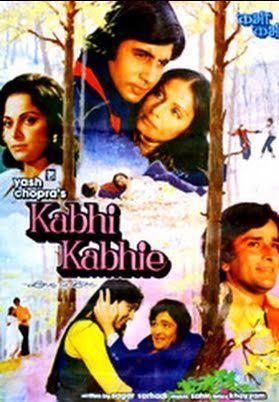 Spanning over to the next generation, Pooja and Vijay have a son, Vikram (Rishi Kapoor), also known as "Vicky", who falls in love with Pinky while they are at a party, and the two plan to get married. When Pinky learns of her adoption and the identity of her real mother, she tries to get close to Anjali. While Anjali eventually acknowledges her existence and secretly showers her love on her reunited daughter, she does not reveal the relationship to her husband, fearing for her marriage. The situation is further complicated by Vicky's attempts to stay close to Pinky and Sweetie's romantic interest in Vicky.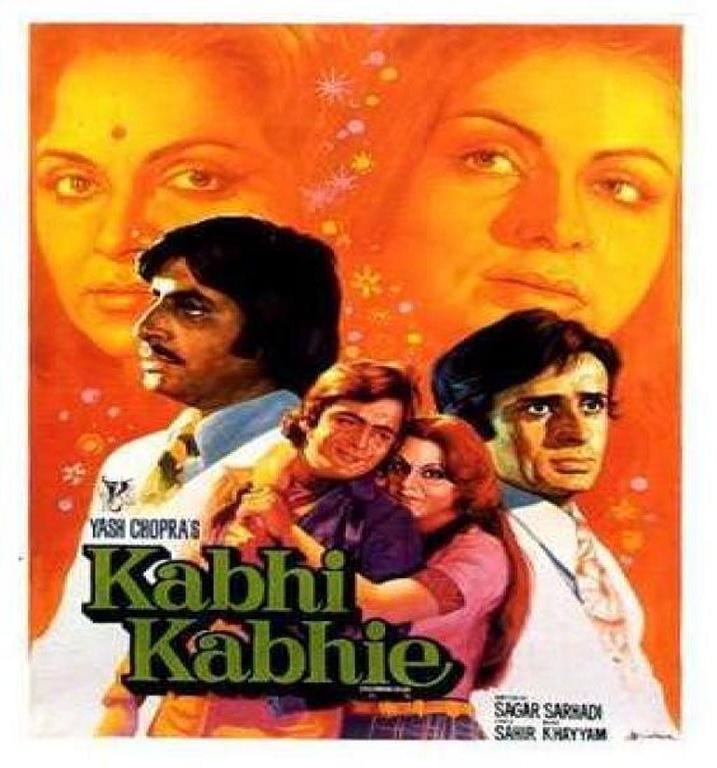 This sets in motion a chain of events that unites old flames as friends.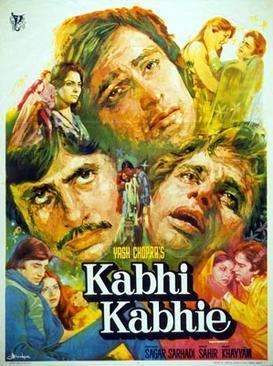 Amitabh Bachchan as Amitabh "Amit" Malhotra
Raakhee as Pooja Khanna
Shashi Kapoor as Vijay Khanna
Waheeda Rehman as Anjali "Anju" Malhotra
Rishi Kapoor as Vikram "Vicky" Khanna
Neetu Singh as Pinky Kapoor
Naseem as Sweety Malhotra
Simi Garewal as Shobha Kapoor
Parikshit Sahni as Dr. R.P. Kapoor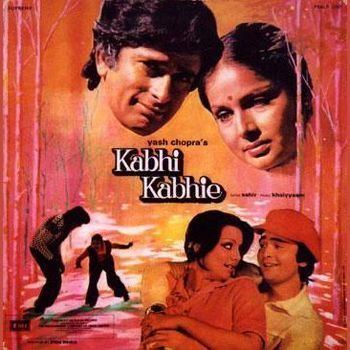 Chief Assistant Director: Ramesh Talwar
Art Direction: Desh Mukerji
Costume Design: Jennifer Kapoor, Rajee Singh
Choreography: Suresh Bhatt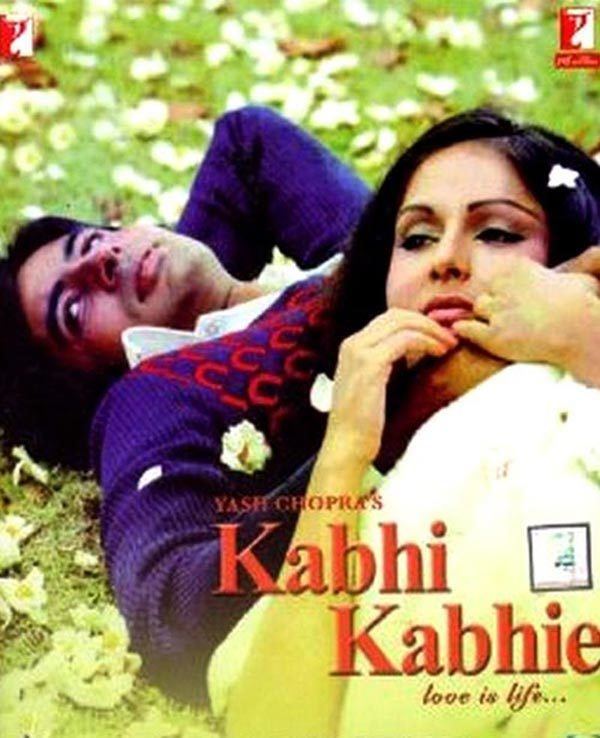 The soundtrack includes the following tracks, composed by Khayyam, and with lyrics by Sahir Ludhianvi, both of whom won the Filmfare Award for the year. The "Kabhi Kabhie Mere Dil Mein" duet version, with Mukesh and Lata Mangeshkar, topped the year end Annual list 1976 of Radio Ceylon radio show, Binaca Geetmala. The soundtrack was listed by Planet Bollywood as number 7 on their list of 100 Greatest Bollywood Soundtracks. Rakesh Budhu of Planet Bollywood gave 9.5 stars stating, "Kabhi Kabhie will remain an ode to brilliant melody".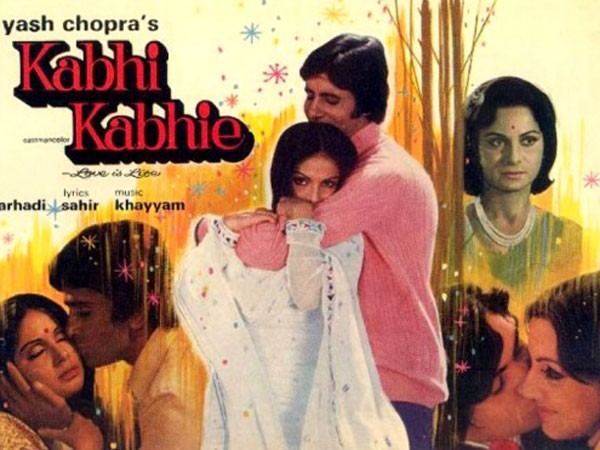 The film's concept came to Yash Chopra while he was reading a poem by his longtime friend (and also the film's lyricist) Sahir Ludhianvi. The movie was shot in Kashmir, and Yash Chopra has claimed this to be one of his happiest experiences and he described the production as a "honeymoon", since the entire cast worked together as a family. The film also led to the reinvention of Amitabh Bachchan as a romantic poet who loses his love, which was a major departure from his earlier "angry young man" roles such as Deewar and Zanjeer. The film had been written with Raakhee in mind, and she had agreed to do it during the making of Daag (1973) but before production started she married lyricist Gulzar, who wanted her to retire from acting. However, after some persuasion from Yash Chopra, Gulzar let her do the film.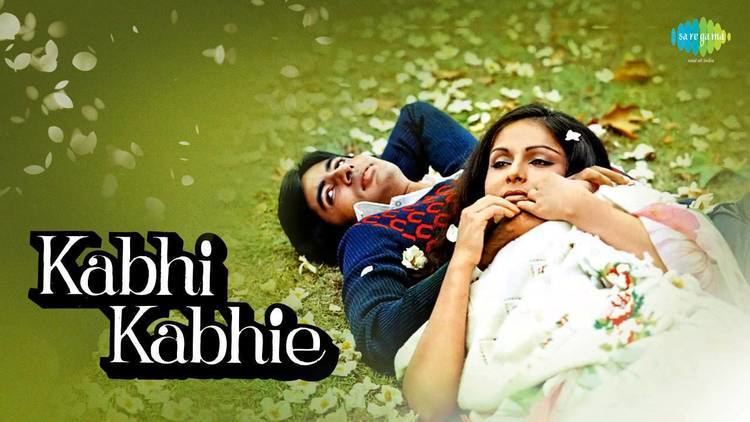 24th Filmfare Awards
Wins
Best Music - Khayyam
Best Lyricist - Sahir Ludhianvi - "Kabhi Kabhie Mere Dil Mein"
Best Male Playback Singer - Mukesh - "Kabhi Kabhie Mere Dil Mein"
Best Screenplay - Sagar Sarhadi
Nominations
Best Film - Yash Chopra
Best Director - Yash Chopra
Best Actor - Amitabh Bachchan
Best Actress - Raakhee
Best Supporting Actor - Shashi Kapoor
Best Supporting Actress - Waheeda Rehman
Best Male Playback Singer - Mukesh - "Main Pal Do Pal Ka Shayar Hoon"
DVD
The release date of the DVD for this film is 1 November 1999.
DVD is available at Amazon
Blu-ray
The release date of the Blu-ray is 2 March 2010
Blu-ray is available at Amazon