Duration




Genres

Comedy, Drama, Fantasy






Director

Jack Neo


Budget

1.05 million SGD




Country

Singapore





Language

MandarinEnglishMalayHokkienTamil




Release date

15 February 2007




Writer

Sek Yieng Bon, Boris Boo, Jack Neo, Wei Lyn Tan, Michael Woo


Cast

Fann Wong, Gurmit Singh, Moses Lim


Similar movies

Related Jack Neo movies



Just follow law 2007 film
Just Follow Law (Chinese: 我在政府部门的日子) is a 2007 Singaporean comedy film directed by Jack Neo, and starring Gurmit Singh, Fann Wong, Brandon Wong, Suhaimi Yusof, Moses Lim, David Bala, Samuel Chong and Steven Woon.
Contents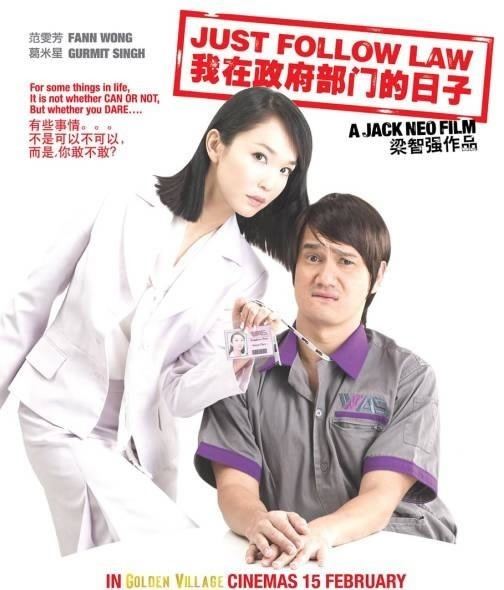 In the film, a blue-collar technician and the events and promotion department director swap souls after a freak accident at a fictional government agency Work Allocation Singapore (WAS). It was first released in Singapore on 15 February 2007.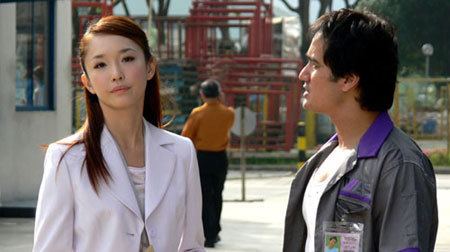 Plot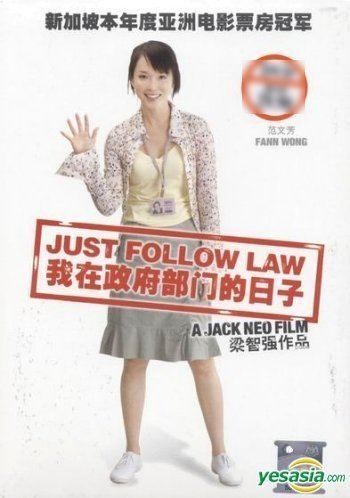 Lim Teng Zui is a WAS technician who is also a single father to a young girl named Xiao Mei. He is employed by the director of WAS's Events and Promotion department, the prideful Tanya Chew. Tanya stays in a condominium and has a single mother, a blogger whom she has neglected. Lim has drawn little salary, and strives hard to earn more so that he can buy Xiao Mei a piano and original abalone, whereas Tanya constantly tries to improve the terrible image of her department. Both workers are under employment of Alan Lui, the CEO of WAS.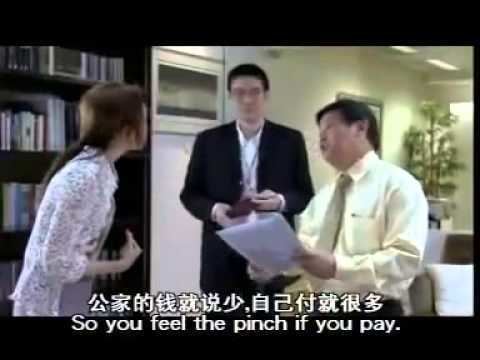 One day, Alan briefs Tanya, Lau Chee Hong, Eric Tan and Uncle Tiong about Minister Seetoh accompanying China's Minister of Manpower, Mr. Chen and his delegates will be visiting the department. As such they are to portray the company in the best light possible. All departments are briefed, but Tanya's arrogance leaves her crew unmotivated to prepare for the day.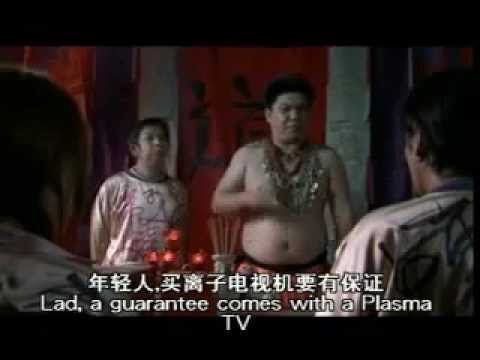 Along with the technical faults in her department and the paperwork needed to fix it, Tanya's department has a huge clutter of unwanted junk in the office. In an effort to prepare for the VIP visit, they decide to put the junk outside temporarily. Knowing it still will remain an eyesore, Alan tells Tanya to conceal it some way, who in turn gets her crew to do so. Eventually Lim is left to handle the matter on his own. He manages to build a temporary wall, yet company incompetence in obtaing supplies leaves the wall completed half-heartedly with masking tapes used instead of nails.
On the day of the visit, all goes well with the Ministers. Finishing with a photoshoot, the group decides to stand in front of the wall, when it unfortunately gives way due pressure on the section which masking tapes was used. An investigation is carried out, and 'finger-pointing' is done to find the scapegoat, in which Lim is blamed. As a result, his bonus is cut, and Lim stems his anger toward Tanya. Their confrontation leads into a car chase in which he chases Tanya's 1998 Seat Toledo in his Citroën Berlingo until the vehicles collide, causing both to run off the flyover and fall down to the beach.
The duo are knocked unconscious due to this resulting accident, and are sent to the hospital. They are in critical condition, yet amazingly both recover, but Lim wakes up and finds out that he is in Tanya's body while Tanya is in Lim's. They are forced to accept living in each other's roles and work under their respective bodies' occupation. "Lim" upgrades her or his skills as a technician, while "Tanya" idles around, performing poorly in his/her capacity as a department director.
Due to "Tanya"'s negligence, the department grossly overspends and the CEO, together with Chee and Eric, two department heads who had been offended by Tanya earlier, plans to shut down the department. In an attempt to save it from closure, Tanya and Lim plan to put on a successful Job Fair Exhibition so that the CEO would think twice about shutting it down. Tanya and Lim try ways of getting publicity, but red tape and lack of information gets in their way and they would have to wait at least three months to be able to do anything. However, it proceeds smoothly, and Tanya hires a pyrotechnics operator, who is actually a demolition expert. After a series of trials and tribulations, the Job Fair is realized.
During the fair, Chee and Eric attempt to sabotage the fair, again by confiscating nails needed for the stage backdrop but Tanya and Lim repaired quickly by means of masking tape. Tanya and Lim deal with the obstacles as they come until the final sing-along session on stage, with the VIP. However, the stage catches fire as the planned pyrotechnics combined with the pyrotechnician's disobedience and the direction of the launching cannon towards the curtain clash. Having been trapped in the ensuing utter chaos, the people dash about the stage in every direction, finding a way out. The VIP finally finds an escape route when the taped stage backdrop falls off. Many of them have managed to escape without any single casualty, and thus the situation is under control. As the Civil Defense firefighters arrive on the scene to put out the fires, Tanya rescues Lim's daughter. Both Lim and Tanya realise the neglect they left on their loved ones when Tanya's mother and Xiao Mei embrace their original bodies.
A board of inquiry looks into the actions during the fire. Later during the 2007 National Creativity Award ceremony, Lim was awarded for his use of masking tapes to save 53 lives and his initiative to invent a fire escape wall.
Two months later, the statutory board has folded as WAS shuts down with several outcomes on its key members; Uncle Tiong retires because of his heart attack, Eric is sacked and has his pension (CPF) confiscated when their plot is discovered, Chee becomes the first director in history to receive pink slip for skills obsolete and CEO Alan is blacklisted for making too many mistakes, but later establishes the Minced Pork Organisation, only to be dissolved months later.
Lim and Tanya, having gone in their separate ways other than working, decide to re-enact the accident in an attempt to switch back to their original bodies. They start their same vehicles and drive off at the same time and place, doing the same collision. As the credits roll, Lim and Tanya's attempts are revealed to be unsuccessful, but they still remain together and get married. Lim and Xiao Mei move in with Tanya, and all now live a happier life.
Development and writing
The development of Just Follow Law began when Jack Neo pitched the idea of Fann Wong during one of their backstage meetings, though they can't agree regarding the location of the agreement. It was inspired by then Prime Minister Lee Hsien Loong's speech at the 2006 National Day about the lack of professionalism among Singaporean workers. Most of the workers completes work on time during evenings and their mentality of staying beyond that time would be like doing as a favour. He hopes to use the movie to highlight the bureaucracy inefficiencies in office.
Filming
This film began shooting in high-definition video format starting on 1 February 2006 and ending in March 2006.
Release
It had a strong opening during Chinese New Year, earning $421,000 from 35 prints for second place in the chart.
Singapore 15 February 2007
Reception
At the Golden Horse Awards 2007, Just Follow Law was nominated for Best Original Screenplay and Best Visual Effects, while Gurmit Singh was one of four considered for Best Actor. He did not win.
Movie connections
Just Follow Law contains many references and homages to films. The soul switching between the leading characters references to that from Freaky Friday and Vice Versa.
During certain sequences, some of the sound effects come from various sources, notably including the 2004 video game Half-Life 2. For example, the Minister falls down through a poorly erected wall during his visit of WAS; Lim Teng Zui's Citroën Berlingo crashes on the ground. Later on, the Ssangyong Istana doors open to reveal the bikini dancers and hunks; the Singapore Civil Defence Force's Dennis Sabre fire engine stops over a VIP lot.
References
Just Follow Law Wikipedia
(Text) CC BY-SA
Just Follow Law IMDb
Just Follow Law Rotten Tomatoes
Just Follow Law themoviedb.org