Name

Jurina Matsui




Associated acts

SKE48, AKB48


Genres

J-pop


Labels

Nippon Crown, Defstar




Parents

Matsui Yumiko




Instruments

Vocals




Role

Japanese idol






Born

March 8, 1997 (age 18) (

1997-03-08

)


Origin

Aichi Prefecture, Japan


Years active

October 5, 2008 (2008-10-05) – present




Music groups

AKB48 (Since 2012), SKE48, AKB Idoling!!!


Albums

Team S 2nd Stage "Te o Tsu, Team B 3rd Stage "Pajama, 1830m, Tsugi no Ashiato, Team A 4th Stage "Tadaima


Similar People

Rena Matsui, Mayu Watanabe, Sayaka Yamamoto, Yuki Kashiwagi, Haruka Shimazaki




Profiles




Google+




Occupation(s)

Japanese idol, singer




Movies and TV shows

Majisuka Gakuen

Jurina matsui ske48 akb48
Jurina Matsui (松井 珠理奈, Matsui Jurina, born March 8, 1997 in Aichi Prefecture) is a Japanese actress and member of Japanese idol girl groups SKE48 and AKB48. In SKE48, she is a member of Team S, and in AKB48, she was a member of Team K. At age 11, she became the first member from an AKB48 sister group to perform on AKB48's main single and also perform as its center position. Matsui Jurina starring various Japanese drama, she also famous for being the other half of 'WMatsui' together with Matsui Rena (SKE48 ex member) that refers to the top duo member of SKE48. On 2017, together with Miyawaki Sakura from HKT48, the two next generation ace of the gigantic idol group or also known as Jurisaku pair, are chosen to be the WCenter (double centers) for AKB48 group 48th single "Negaigoto no Mochigusare" (願いごとの持ち腐れ).
Contents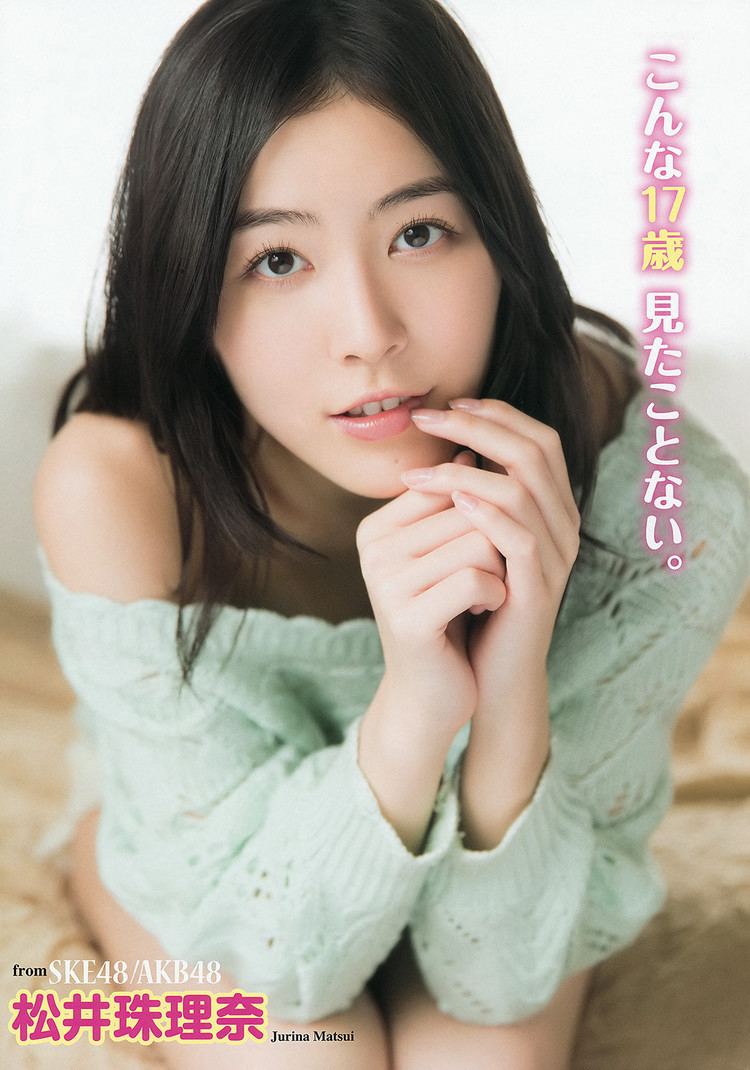 SKE48松井珠理奈、選ぶなら「可愛いからHKT」 「AKB48グループ×Tカード」記者発表会2 #Jurina Matsui #Japanese Idol
Career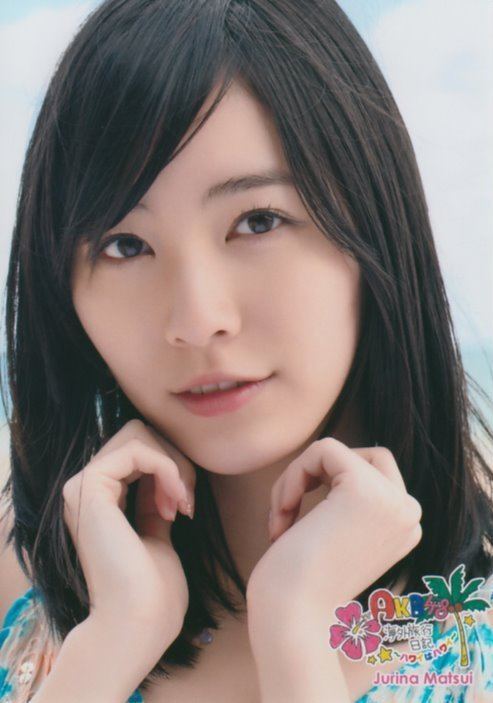 In sixth grade, Matsui auditioned with SKE48 in July 2008 and was selected with 22 other participants. The group debuted on October 5. In the same year, at age 11, she took part in the recording of AKB48's single "Ōgoe Diamond" and was selected as the center performer and cover girl for the single. It was the first time an AKB48 single would feature a member of a sister group. She has since participated in numerous singles for both groups. In early 2012, following scandals where they were photographed with their boyfriends, Natsumi Hirajima and Rumi Yonezawa resigned from AKB48. Matsui then joined AKB48 as a concurrent member.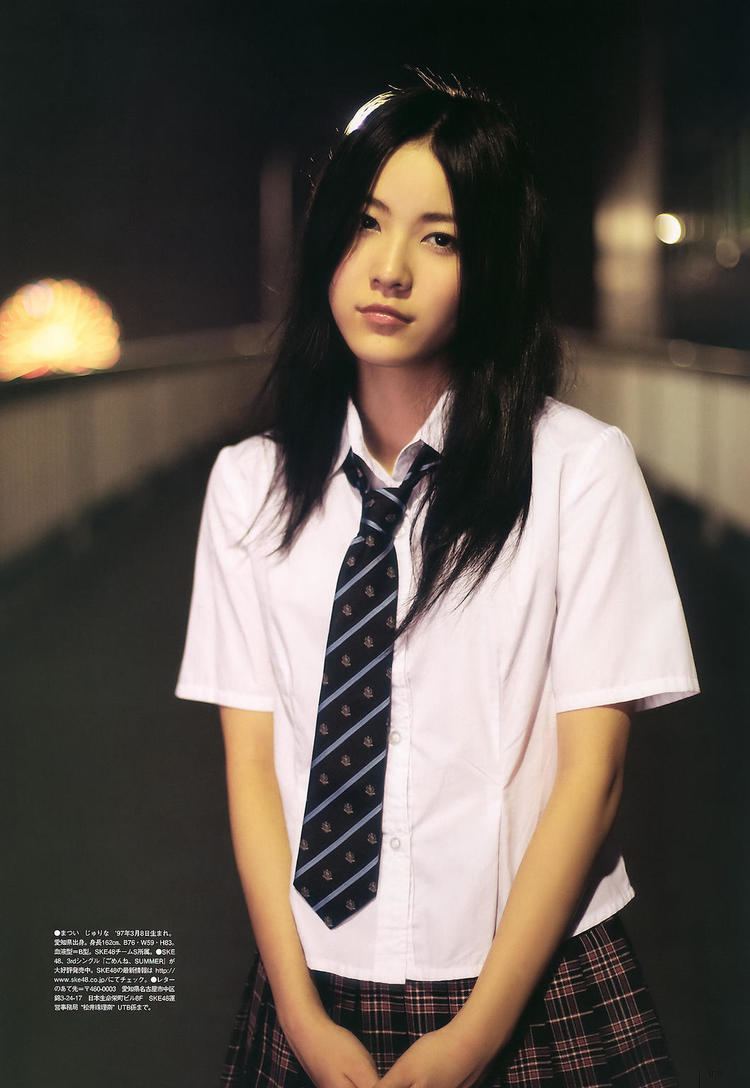 On March 25, at AKB48's concert at Saitama Super Arena, Matsui suddenly left in the middle of a song. She was diagnosed with "dizziness due to anemia, overwork" and was hospitalized for a few days. According to the event manager, in the past few months there had been reports of her poor physical condition, but she had stated that she "absolutely did not want a break". AKB48's producer Yasushi Akimoto informed the group's fans that he had let her rest for an indefinite period of time.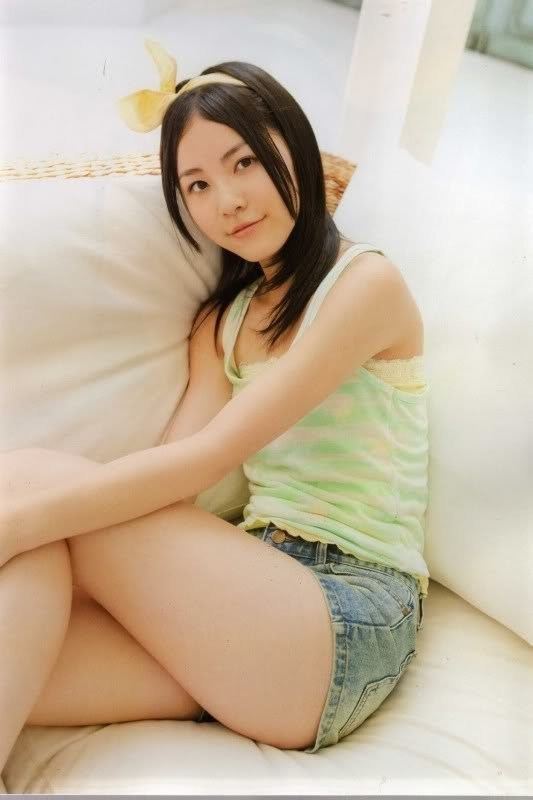 At the 2012 AKB48 general election to determine the lineup of its 27th single, Matsui placed ninth overall with 45,747 votes, the highest for an SKE48 member. For the next single, "Uza", Matsui was selected to be the center performer along with top vote getter Yuko Oshima. She was selected ahead of Mayu Watanabe, even though the latter had garnered more votes from the election. In the rock-paper-scissors tournament for the 29th single, she lost in the second round to Mariko Namamura.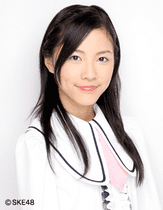 In the 2013 general election, she placed sixth overall with 77,170 votes. In September 18, she won the rock-paper-scissors tournament to become the center performer for the group's 34th single.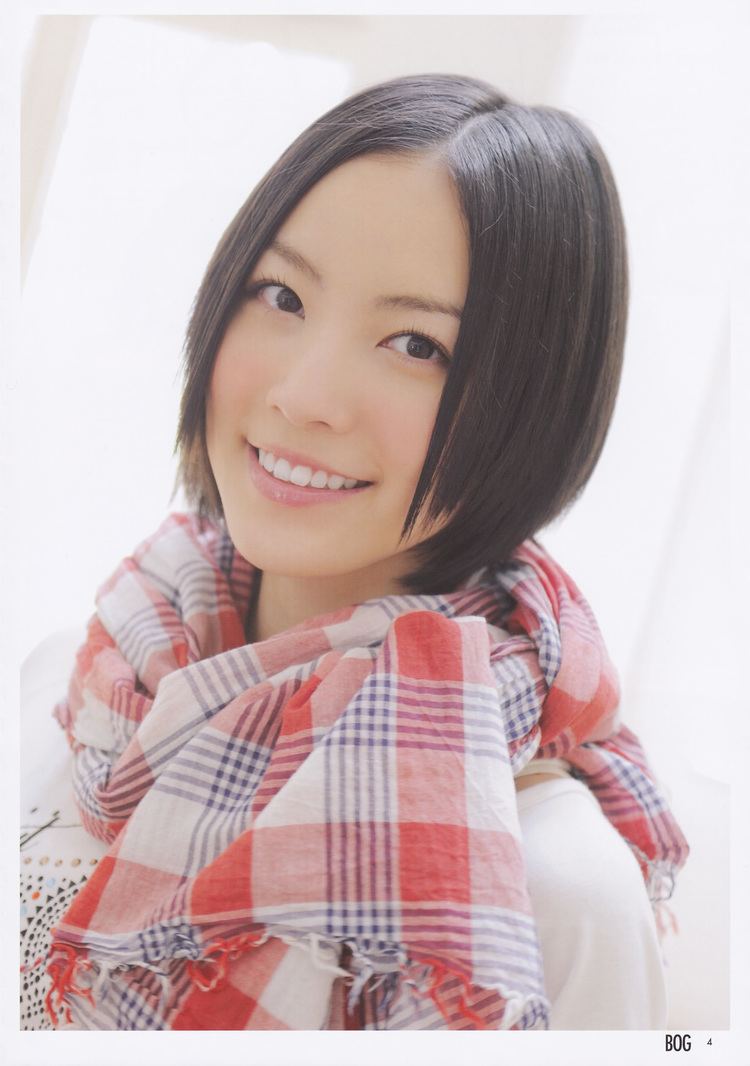 In the AKB48's 37th Single general election, she placed fourth overall with 90910 votes.
On October 21, 2015, Matsui's concurrent position as AKB48 Team K has ended, making her back as SKE48 Team S only.
In June 2016, it was revealed that Matsui would play the lead role in the horror drama scheduled for broadcast on TBS on July 13. In the elections for the 45th single of AKB48, she placed third overall with 112,341 votes.
Albums with SKE48
Kono Hi no Chime o Wasurenai
"Hula Hoop de GO! GO! GO!" (Team S)
"Beginner" (Team S)
"Sunenagara, Ame…" (Selection 8)
Kakumei no Oka
"Natsu yo, Isoge!" (Senbatsu)
"Hana Uranai" (Solo)
"Rifle Girl" (Love Crescendo)
"Zero Base"
"Horizon" (Aichi Toyota Senbatsu)
Albums with AKB48
Koko ni Ita Koto
"Wagamama Collection"
"Koko ni Ita Koto"
1830m
"Itsuka Mita Umi no Soko" (Up-and-coming girls)
"Aozora yo Sabishikunai Ka?"
Tsugi no Ashiato
"After Rain"
"Watashi Leaf"
"Ponkotsu Blues"
"Kyōhansha" (Team K)
Koko ga Rhodes da, Koko de Tobe!
"Ai no Sonzai"
"Conveyor" (Team K)
"Akai Pin Heel to Professor" (Solo)
0 to 1 no Aida
"Toy Poodle to Kimi no Monogatari"
"Ai no Shisha" (Team K)
Stage units
SKE48 Team S 1st Stage "Party ga Hajimaru yo"
"Skirt, Hirari" (1st unit)
"Hoshi no Ondo" (1st unit)
"Classmate" (2nd unit)
SKE48 Team S 2nd Stage "Te wo Tsunaginara"
"Glory Days" (1st unit)
"Wimbledon e Tsureteitte" (2nd unit)
SKE48 Team S 3rd Stage "Seifuku no Me"
"Omoide Ijou" (1st unit)
"Ookami to Pride" (2nd unit)
SKE48 Team S 4th Stage "Reset"
"Kiseki wa Maniawanai"
SKE48 Team S 5th Stage "Seifuku no Me"
"Onna no Ko no Dai-6kkan"
AKB48 Team K 6th Stage "Reset"
"Kiseki wa ma ni Awanai" (after Yonezawa Rumi's graduation)
AKB48 Ōshima Team K Waiting Stage
"Himawari"
"Candy" (new units)
AKB48 Team K Waiting Stage II "Saishū Bell ga Naru"
"Return Match"
AKB48 Team K 7th Stage "Reset"
"Gyakuten Ōji Sama"
AKB48 Team K 8th Stage "Saishū Bell ga Naru"
"Gomenne Jewel"
Films
Waya! Uchuu Ichi no Osekkai Daisakusen (2011), Sanae
Lady Maiko (2014), as Fukuna
Furiko (2015), as Koharu Hasegawa
Television
Majisuka Gakuen Ep.6-12 (TV Tokyo, 2010), as Center
Mousō Deka (Tōkai TV, 2011), as Mousō Deka
Majisuka Gakuen 2 (TV Tokyo, 2011), as Center
Blackboard: Jidai to Tatakatta Kyōshitachi (TBS, 2012) the 3rd night, as Manami Hirokawa
Majisuka Gakuen 3 Ep.6-12 (TV Tokyo, 2012), as Nobunaga
So Long! Ep.2 (NTV, 2013), as Tsubasa Kurabayashi
Kagi no Kakatta Heya Special (Fuji TV, 2014), as Haruka Kiryū
Majisuka Gakuen 4 Ep.9 (NTV, 2015), as Center
Majisuka Gakuen 5 (NTV and Hulu, 2015), as Center
AKB Horror Night: Adrenaline's Night Ep.33 - Tunnel, as Reina (TV Asahi, 2016)
Watashi Kekkon Dekinainjanakute, Shinaindesu (TBS, 2016)
Shihei: Death Cash (TBS, 2016) as Yuka Minami
SKE48 no Magical Radio (2011-2013) - SKE48-produced show
Cabasuka Gakuen (NTV, 2016), as Center (Kurage)
Tofu Pro-Wrestling (TV Asahi, 2017), as Jurina Matsui/Hollywood Jurina
References
Jurina Matsui Wikipedia
(Text) CC BY-SA