Native name

渡辺 麻友




Labels

Sony Music (solo)




Also known as

Mayuyu (まゆゆ)




Name

Mayu Watanabe





Genres

J-pop




Role

Japanese idol




Years active

2006 – present




Music groups

AKB48 (Since 2007)






Born

March 26, 1994 (age 21) Saitama Prefecture, Japan (

1994-03-26

)


Origin

Akihabara, Tokyo, Japan




Albums

Team B 5th Stage "Theater no Megami"




Similar People

Yuki Kashiwagi, Haruka Shimazaki, Rino Sashihara, Haruna Kojima, Yuko Oshima




Profiles




Twitter

Google+

YouTube
AKB48 雨の中、ズブぬれ全力パフォーマンス 犯人はゆきりん? 「2016神宮外苑花火大会」 #Mayu Watanabe #Japanese Idol
Mayu Watanabe (渡辺 麻友, Watanabe Mayu, born March 26, 1994 in Saitama Prefecture) is a Japanese singer, actress, and a member of the Japanese idol girl group AKB48, Team B. She has released five solo singles.
Contents
In the general elections of AKB48, Mayu has consistently ranked among the group's top members. She placed fourth in 2009, fifth in 2010 and 2011, second in 2012, third in 2013. She was the highest vote getter in 2014, placed third in 2015, and second in 2016 and 2017.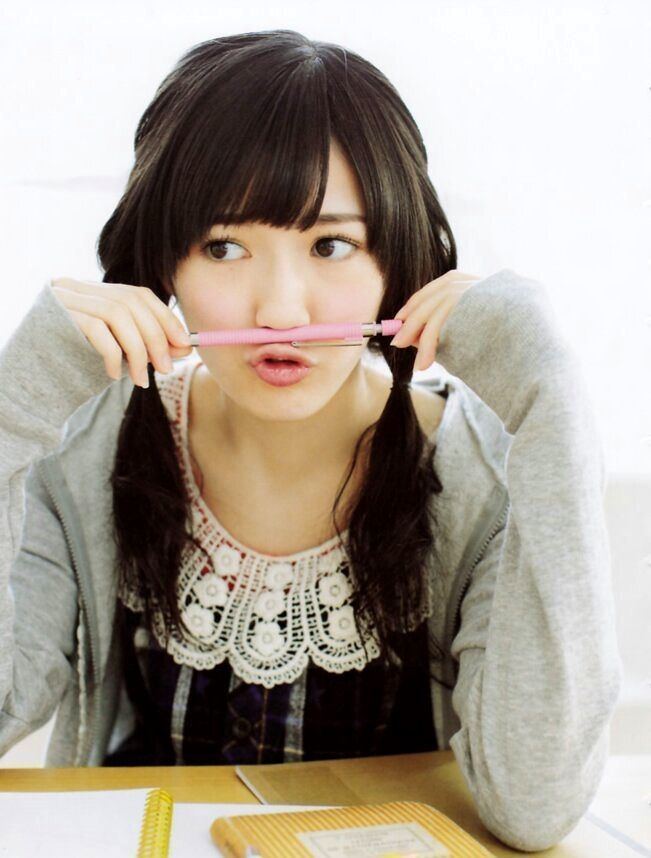 Biography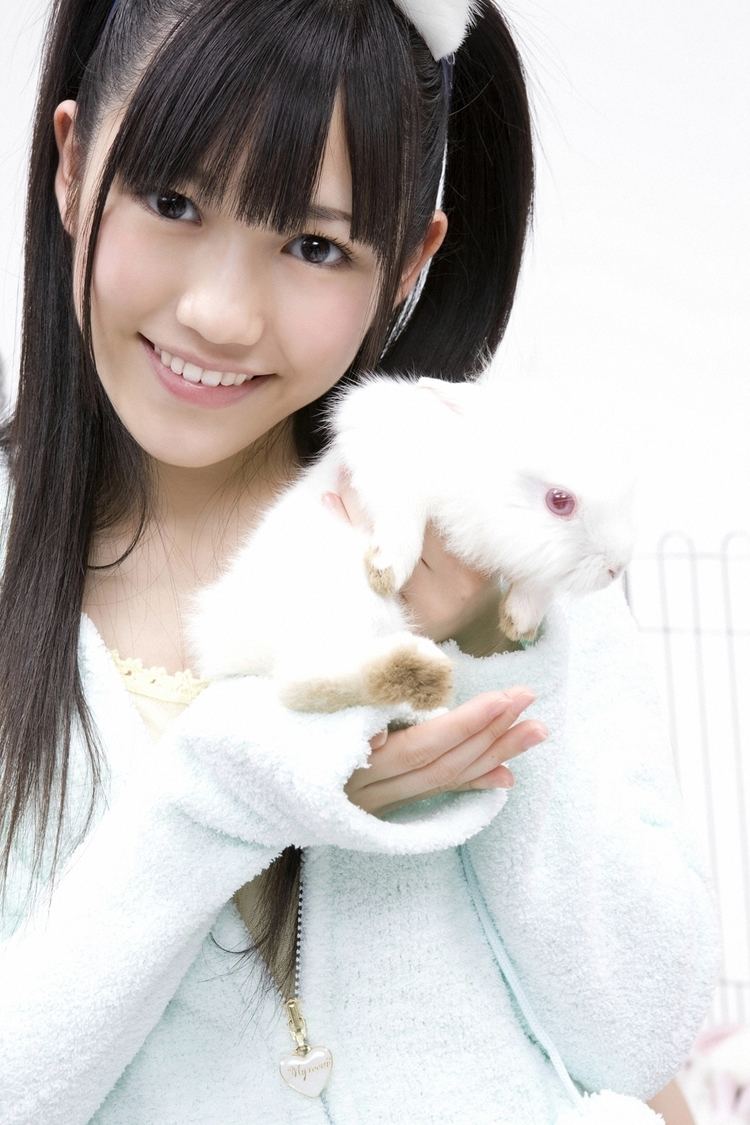 Watanabe auditioned for AKB48's 3rd generation and was placed in the newly formed Team B. Her first appearance on an AKB48 single title track was on "Bingo!". She performed in all of the singles except when the lineups were determined by rock-paper-scissors tournaments, she has appeared on all the A-sides for the group's singles since then.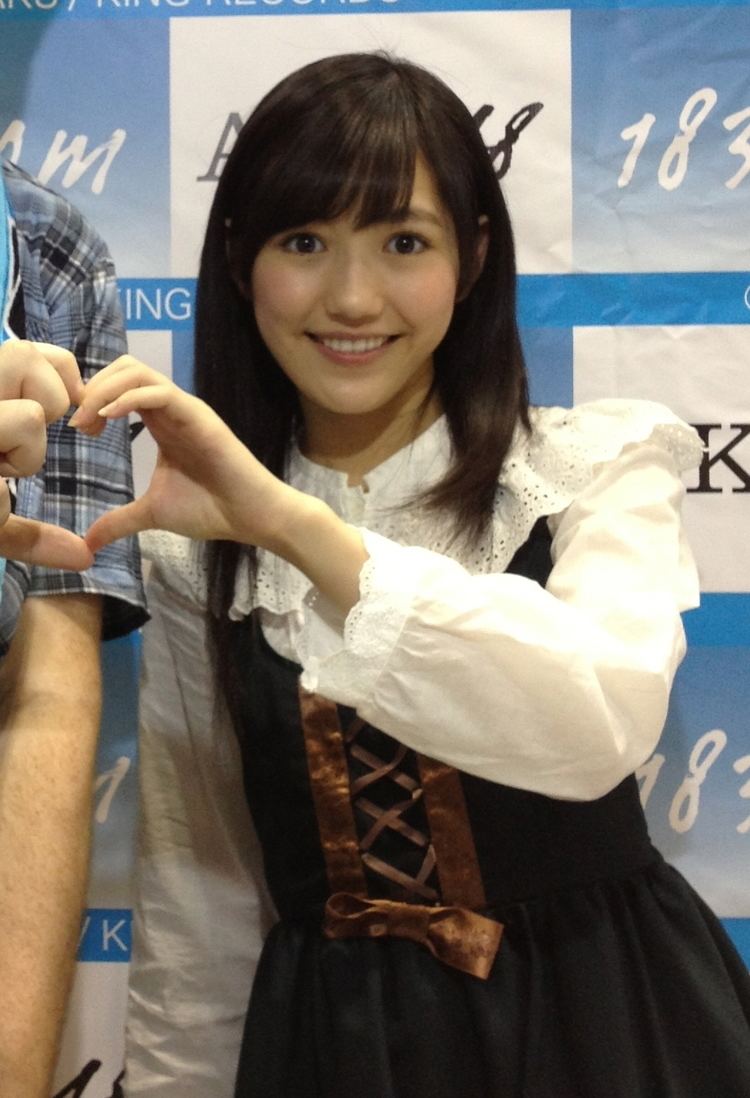 In 2009, she placed fourth overall in the group's first general election to determine the line-up for the group's 13th single. She placed fifth overall the next year for the group's 17th single.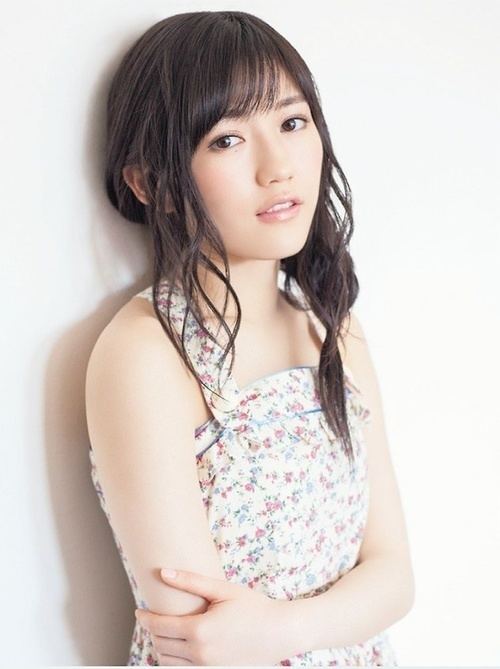 She appeared on the cover of the December 2010 issue of UP to boy magazine together with Airi Suzuki from Cute. That was the first gravure collaboration between Hello! Project and AKB48. On May 13, 2011 she released her photo book, Mayuyu. She commented that the book "is filled with a lot of expressions that I haven't shown until now, it's a book I'm really pleased with!" Regarding her cover picture, she said, "Despite being embarrassed, I did my best on the front cover, so I want a lot of people to look at it!" In an episode of the group's variety show AKBingo!, Mayuyu and Haruka Shimazaki's nickname "Paruru" were coined by former teammate Rumi Yonezawa. For AKB48's general election in 2011, she placed fifth overall.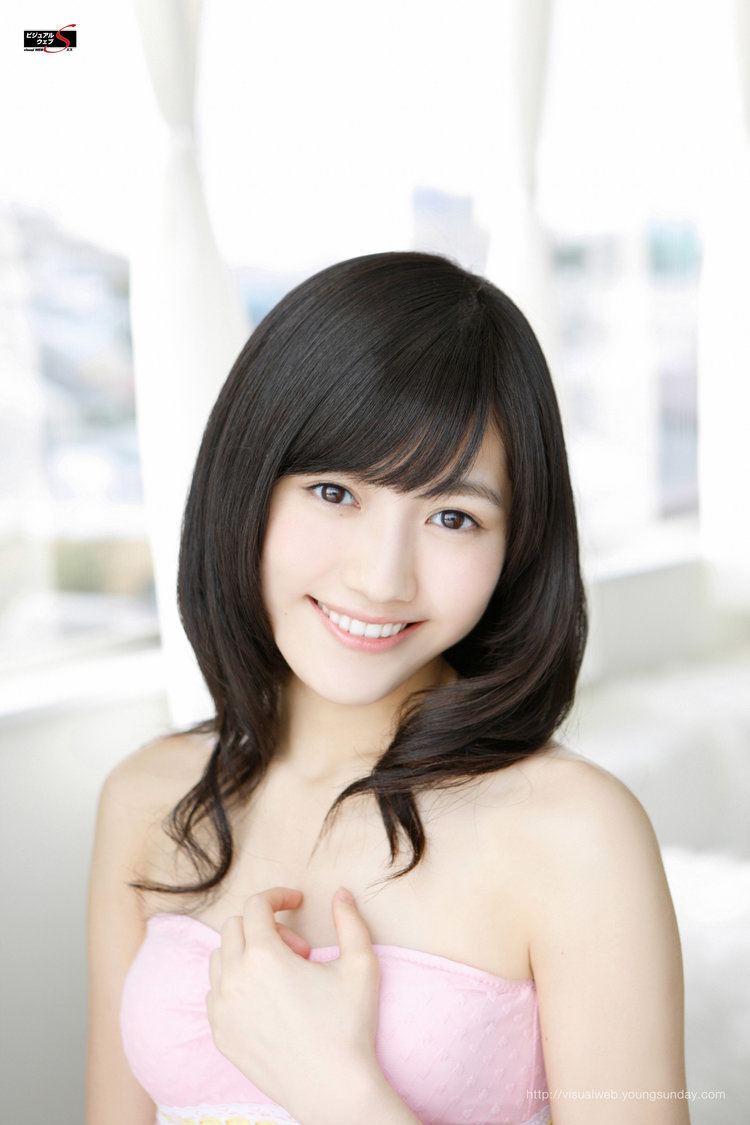 In 2012, Watanabe got her first lead role in the Japanese TV drama Saba Doll, where she played a 38-year-old high school teacher who is hated by her pupils whilst having a hidden life as an idol. On February 29, Watanabe released her debut solo single, "Synchro Tokimeki".
Watanabe participated as a voice actress in the anime series AKB0048. In the anime, she plays a main character Chieri Sono, and is part of the AKB48 subgroup NO NAME, which sings the opening and ending themes for the series. The series features a supporting character, Mayu Watanabe Mark 3, which is modeled after her likeness, and is voiced by Yukari Tamura. She reprised her role as Chieri Sono for the series' second season which aired in 2013.
Watanabe ranked second overall at the 2012 AKB48 general elections with 72,574 votes. On August 24, during the group's reorganization announcement at the AKB48's Tokyo Dome concert, she was moved from Team B to Team A.
On July 25, she released her second solo single, "Otona Jellybeans". which reached number three on the Oricon weekly chart. Her third solo single "Hikaru Monotachi" was released on November 21, 2012, and reached number one in the Oricon singles chart. The single was released in five versions, including one that has an illustration book. Her B-side "Sayonara no Hashi" was the theme song to the anime film Nerawareta Gakuen for which she voiced one of the lead characters. In July 2013, she released her fourth solo single. "Rappa Renshūchū". A contest was held to determine the cover artwork for one of its editions.
Meanwhile, in AKB48, she received her first center position on the group's 30th single "So Long!", which was released on February 20, 2013. On April 19, she released her second photobook Seifuku Zukan Saigo no Seifuku. In the AKB48 election for the members for their 32nd major label single, she placed third overall with 101,210 votes.
In 2014, Watanabe become a regular on the television show Utage!, and semi-regular on the TV show Renai Sosenkyo. In AKB48, she was transferred from Team A to Team B in the "Daisokaku Matsuri". She performed an hour-long solo live concert at AKB48's Natsu matsuri. In the elections to determine the member line-up for AKB48's 37th major label single, she placed first, with 159,854 votes. Thus, she took centre position for the song "Kokoro no Placard".
In 2015, Watanabe received her first leading role in a prime-time TV drama, Tatakau! Shoten Girl, broadcast by Fuji TV and Kansai TV. This drama aired from April 2015, at 10 pm. The theme song for this drama, "Deai no Tsuzuki", is sung by Watanabe, and will also be released as her fifth solo single on June 10, 2015. She will hold solo live concerts to support the single on September 19.
On June 17, 2017, Watanabe announced at the 9th General Election she will graduate from the group.
AKB48 general elections
Ranked 4th in the 2009 general election
Ranked 5th in the 2010 general election
Ranked 5th in the 2011 general election
Ranked 2nd in the 2012 general election
Ranked 3rd in the 2013 general election
Ranked 1st in the 2014 general election
Ranked 3rd in the 2015 general election
Ranked 2nd in the 2016 general election
Ranked 2nd in the 2017 general election
Solo singles
* RIAJ Digital Track Chart was established in April 2009 and cancelled in July 2012.
Stage units
Team B 1st Stage "Seishun Girls" (

青春ガールズ

)
"Ame no Dōbutsuen" (

雨の動物園

)
"Fusidara na Natsu" (

ふしだらな夏

)
Team B 2nd Stage "Aitakatta" (

会いたかった

)
"Nageki no Figure" (

嘆きのフィギュア

)
"Nagisa no Cherry" (

渚のCHERRY

)
"Senaka Kara Dakishimete" (

背中から抱きしめて

)
"Rio no Kakumei" (

リオの革命

)
"Skirt, Hirari" (

スカート、ひらり

)
Team B 3rd Stage "Pajama Drive" (

パジャマドライブ

)
"Pajama Drive" (

パジャマドライブ

)
Team B 4th Stage "Idol no Yoake" (

アイドルの夜明け

)
"Zannen Shōjo" (

残念少女

)
Team B 5th Stage "Theater no Megami" (

シアターの女神

)
"Hatsukoi yo Konnichiwa" (

初恋よ こんにちは

)
Team A Waiting Stage "Waiting Stage" (

ウェイティング公演

)
"Skirt, Hirari" (

スカート、ひらり

)
"Glass no I LOVE YOU" (

ガラスの I LOVE YOU

)
"Candy" (

キャンディー

) (new units)
Team Surprise 1st Stage "Juuryoku Sympathy" (

重力シンパシー

)
"Suiyoubi no Alice" (

水曜日のアリス

)
"Kimi no C/W" (

君のc/w

)
"Megami wa Doko de Hohoemu?" (

女神はどこで微笑む?

)
Team B 3rd Stage "Pajama Drive" (

パジャマドライブ

) (revival)
"Temodemo no Namida" (

てもでもの涙

)
Team Surprise 2nd Stage "Bara no Gishiki" (

バラの儀式

)
"Hatsukoi no Kagi" (

初恋の鍵

)
"Youchien no Sensei" (

幼稚園の先生

)
Variety
AKB 1ji 59fun (2008)
AKB 0ji 59fun (2008)
AKB Nemōsu TV (

AKBネ申テレビ

) (2008– )
AKBingo! (2008– )
Shūkan AKB (

週刊AKB

) (2009–2012)
Naruhodo High School (2011–2012 )
"Gachigase AKB" (2012–)
"Kayoukyoku" (2012–)
Dramas
Majisuka Gakuen (2010) – Nezumi
Sakura Kara no Tegami (

桜からの手紙

) (2011) – Herself
Majisuka Gakuen 2 (2011) – Nezumi
Saba Doll (2012) – Herself, Usa Shijimi
So Long! (2013) – Herself
Fortune Cookies (2013) – Herself
Sailor Zombie (2014) – Member of idol group, Milk Planet; Mayu
Majisuka Gakuen 4 (2015) – Nezumi (ep.10)
Tatakau! Shoten Girl (2015) – Kitamura Aki
Majisuka Gakuen 5 (2015) – Nezumi (ep.2)
AKB Horror Night: Adrenaline's Night Ep.7 - Elevator (2015) - Mayumi
Ōoku (2016) - Oshima
Crow's Blood (2016) - Kaori Isozaki
Cabasuka Gakuen (2016) - Nezumi (Utsubo) (ep.3)
Radio
AKB48 Ashitamade Mōchotto (

AKB48明日までもうちょっと。

) (2008 – present, JOQR-AM)
Anime
AKB0048 (2012) – Chieri Sono
Nerawareta Gakuen (2012 film) – Natsuki
AKB0048 Next Stage (2013) – Chieri Sono
Maho Girls PreCure! (2016) – herself
Movie
Three Day Boys
(

スリーデイボーイズ

)
Photobooks
Mayuyu (2011)
Seifuku Zukan Saigo no Seifuku (April 19, 2013)
References
Mayu Watanabe Wikipedia
(Text) CC BY-SA