Years active

1972–present

Spouse

Jerry Lacy (m. 1984)




Full Name

Julia Margaret Hinds

Born

June 27, 1951 (age 64) (

1951-06-27

)

Minneapolis, Minnesota, U.S.

Children

Kerry Kathleen Lacy, Danny Lacy

Parents

Mary Katherine Hinds, Joseph Hinds

Movies and TV shows

Newhart, Designing Women, Intolerable Cruelty, Camp X‑Ray, Night Warning




Similar People

Mary Frann, Jerry Lacy, Peter Scolari, Bob Newhart, Tom Poston
Wsre conversations with jeff weeks julia duffy
Julia Duffy (born Julia Margaret Hinds; June 27, 1951) is an American actress, best known for playing Stephanie Vanderkellen on the sitcom Newhart (1983–90). For this role, she received seven Emmy Award nominations and a 1988 Golden Globe Award nomination. The role also won her three Viewers for Quality Television awards as well as five American Comedy Awards nominations. She is also notable for playing the original Maggie Campbell on Baby Talk (1991) and Allison Sugarbaker on Designing Women (1991–92).
Contents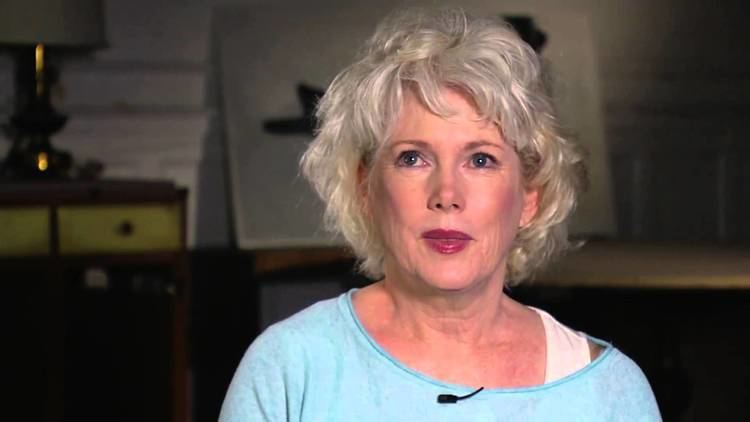 Early life and career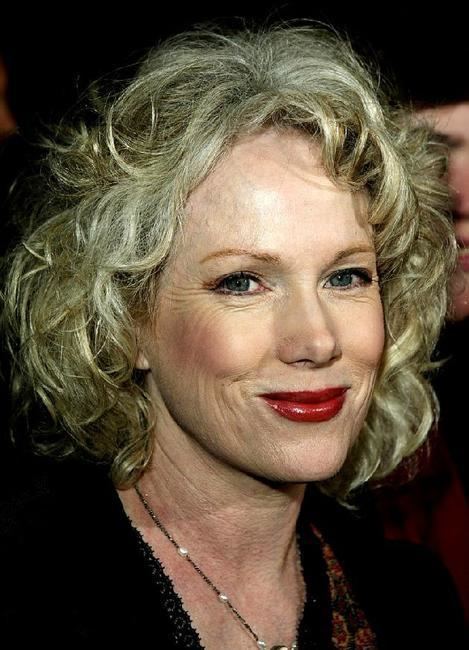 Duffy was born in Minneapolis, Minnesota, in 1951, the daughter of Joseph Hinds and Mary Duffy. Her early career included parts in soap operas such as One Life to Live, The Doctors, and Love of Life. Duffy also appeared in movies such as Night Warning (1981) and Cutter's Way (1981). She made an appearance on the television sitcom Cheers during the show's first season in 1982; she had been considered for the role of Diane Chambers, the sitcom's female lead.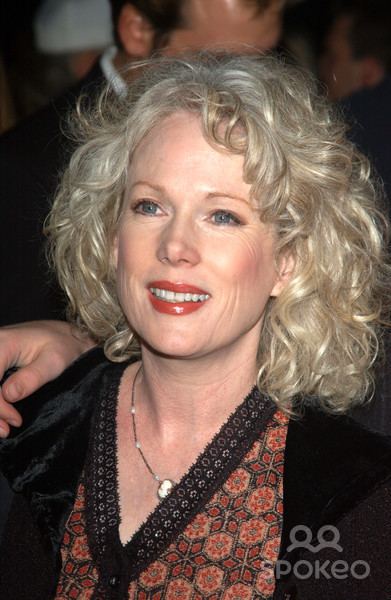 In 1983, she played Princess Ariel Baaldorf in the medieval spoof Wizards and Warriors, which had a short run on the CBS television network.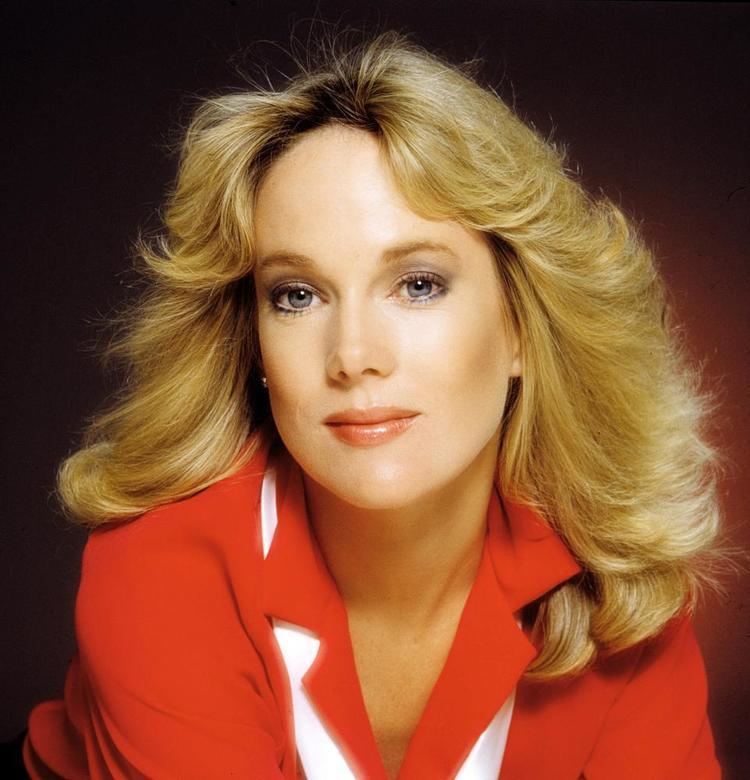 After being an unfamiliar actress in prime-time, Duffy joined the main cast of the sitcom Newhart during its second season in 1983 as the Stratford Inn's self-infatuated upper-class maid. She had initially made an appearance in the 14th episode of the first season of the series, playing the part of then-maid Leslie Vanderkellen's cousin. It is perhaps her most popular role and one she played for seven seasons. She earned Emmy Award nominations for Outstanding Supporting Actress in a Comedy Series for the role every year from 1984 through 1990. She also received a Golden Globe nomination and won three Viewers For Quality Television awards and 5 American Comedy Awards nominations for her work. Julia was actually pregnant during several episodes of Newhart. To hide it, she wore baggy clothes and stood behind furniture. She remains close to Newhart.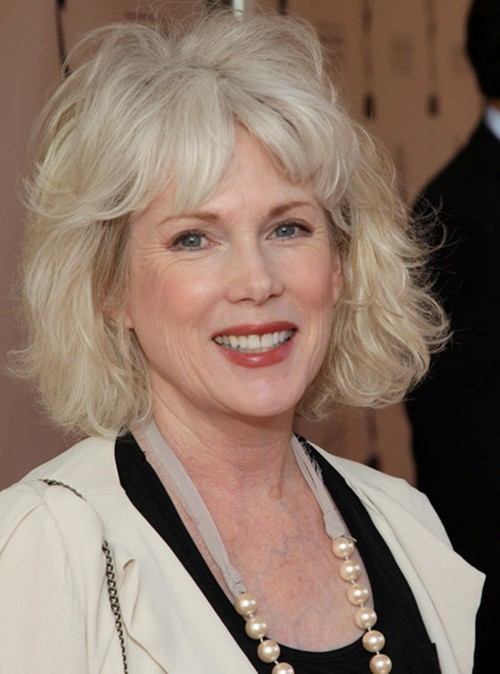 After the end of Newhart in 1990, Duffy briefly starred in the sitcom Baby Talk alongside George Clooney but asked to be released after Clooney walked off the troubled set. The new producers accommodated her, allowing her to then join the cast of Designing Women. 'Baby Talk' was then retooled and Duffy was replaced by Mary Page Keller. She worked again with Clooney some years later in the Coen Brothers' comedy Intolerable Cruelty. In 1991, she joined the cast of Designing Women, essentially replacing Delta Burke, the show's breakout star, who was fired after quarrels with producers. Duffy played Allison Sugarbaker, Burke and Dixie Carter's previously unseen cousin on the show. Duffy's tenure on the sitcom's sixth season turned out to be the highest-rated season in the show's history, partly because of the highly publicized cast additions of Duffy and Jan Hooks. However, because of conflicting ideas about her character she was amicably released from her contract thus leading her to be replaced by Judith Ivey.
From 1993 to 1995, Duffy played Barb Ballantine on the short-lived comedy series The Mommies. Duffy played Lindsay Mercer, one of the failed buyers of Winfred-Lauder and the ex-wife of "Lord Mercer" on The Drew Carey Show. She has a recurring role on the Nickelodeon series Drake & Josh as Linda Hayfer, a high school English teacher who despises Drake. She appeared on The Suite Life of Zack & Cody as the rich mother of Jason, a boy who goes on a date with Maddie Fitzpatrick (Ashley Tisdale).
She made a brief appearance in the Nickelodeon sitcom True Jackson, VP as the owner of a stage that LuLu wanted to rent.
In recent years she has been seen in recurring roles on HBO's 'Looking' and Showtime's 'Shameless', as well as Scream Queens, Key and Peele, and other guest roles. She has been very active in the theatre, appearing in 5 plays in 7 years-'Little Foxes' and 'The Heiress' at the Pasadena Playhouse, 'boom' with Furious Theatre, 'Guess Who's Coming to Dinner' at the Huntington Theatre in Boston, for which she received an IRNE Award Nomination for best supporting actress in a drama; and most recently in 'Sex and Education' at the Laguna Playhouse in April 2016. She will next appear on stage in 'Rancho Viejo' at Playwright's Horizons in fall of 2016. She has written a book, "Bad Auditions", published by Smith and Kraus, which will be released in 2017.
She has 2 children, Danny Lacy, creator of 'Crack-Duck', and Kerry Lacy, an artist and actress.
On September 19, 2014, Julia appeared on Ken Reid's TV Guidance Counselor Podcast.
Personal life
Duffy graduated from the American Academy of Dramatic Arts in New York in 1972. She has been married since 1984 to actor Jerry Lacy, co-star of Dark Shadows and Love of Life, and has two children, Kerry Kathleen and Daniel. They live in Los Angeles.
Filmography
Actress
-
Palm Royale (TV Series) (pre-production)
as
Mary Jones Davidsoul
- Episode #1.9 - Mary Jones Davidsoul
- Episode #1.8 - Mary Jones Davidsoul
- Episode #1.5 - Mary Jones Davidsoul
- Episode #1.10 - Mary Jones Davidsoul
- Episode #1.6 - Mary Jones Davidsoul
- Episode #1.7 - Mary Jones Davidsoul
- Episode #1.3 - Mary Jones Davidsoul
- Episode #1.2 - Mary Jones Davidsoul
- Episode #1.4 - Mary Jones Davidsoul
- Episode #1.1 - Mary Jones Davidsoul
2022
Christmas with the Campbells
as
Liz Campbell
2021
Black Monday (TV Series)
as
Maxine Blackmore
- Four! (2021) - Maxine Blackmore
2021
Country Comfort (TV Series)
as
Abigail
- Sign, Sign, Everywhere a Sign (2021) - Abigail
2019
Christmas at the Plaza (TV Movie)
as
Amanda Clark
2019
Fair Market Value
as
Isabel
2019
Grand-Daddy Day Care
as
Bonnie
2018
The Cool Kids (TV Series)
as
Francine
- Thanksgiving at Murray's (2018) - Francine
2018
Yinz
as
Mrs. Szyzmanski / Mindy's mother
2017
American Housewife (TV Series)
as
Amanda
- Family Secrets (2017) - Amanda
2016
Adoptable (TV Series)
as
Sarah Steinberg
- They Do (2016) - Sarah Steinberg
- How Little (2016) - Sarah Steinberg
2016
Hitting the Breaks (TV Series)
as
Abigail Dochard
- Safe House - Abigail Dochard
2015
Scream Queens (TV Series)
as
Bunny Radwell
- Thanksgiving (2015) - Bunny Radwell
2014
Looking (TV Series)
as
Dana Murray
- Looking for Sanctuary (2015) - Dana Murray
- Looking for a Plus-One (2014) - Dana Murray
2015
The Thrilling Adventure Hour: Beyond Belief (Podcast Series)
as
Sister Helmer
- Gory Gory Hallelujah (2015) - Sister Helmer
2011
The Thrilling Adventure Hour: Sparks Nevada, Marshal on Mars (Podcast Series)
as
Stacy Kerns-Nevada / Commander Stacy Kerns-Nevada
- The Red Plains Rider in Crisis on Infinite Marses part 1 (2015) - Stacy Kerns-Nevada
- Space-iversary (2011) - Commander Stacy Kerns-Nevada
2014
Key and Peele (TV Series)
as
Mom
- Terrorist Meeting (2014) - Mom
2014
Suburgatory (TV Series)
as
Emmaline
- The Ballad of Piggy Duckworth (2014) - Emmaline
2014
Anger Management (TV Series)
as
Phyllis
- Charlie Gets Date Rated (2014) - Phyllis
2014
Camp X-Ray
as
Cole's Mother
2011
Shameless (TV Series)
as
Candace Lishman
- The Sins of My Caretaker (2013) - Candace Lishman
- Fiona Interrupted (2012) - Candace Lishman
- Father Frank, Full of Grace (2011) - Candace Lishman
- But at Last Came a Knock (2011) - Candace Lishman
2012
The League (TV Series)
as
Martha
- The Breastalyzer (2012) - Martha
2010
Bed & Breakfast: Love is a Happy Accident
as
Mrs. Harvey
2010
On Strike for Christmas (TV Movie)
as
Erna
2010
Melissa & Joey (TV Series)
as
Myrna Sherwood
- A Fright in the Attic (2010) - Myrna Sherwood
2010
True Jackson, VP (TV Series)
as
Ms. Watson
- Mad Rocks (2010) - Ms. Watson
2010
Career Advice (Short)
as
Page
2008
Merry Christmas, Drake & Josh (TV Movie)
as
Mrs. Hayfer
2008
Together Again for the First Time (Video)
as
Audrey Wolders Frobisher
2008
Wizards of Waverly Place (TV Series)
as
Ms. Angela
- Credit Check (2008) - Ms. Angela
2008
7 Things to Do Before I'm 30 (TV Movie)
as
Vanessa Madison
2007
Campus Ladies (TV Series)
- We Are Family (2007)
2004
Drake & Josh (TV Series)
as
Mrs. Hayfer
- Vicious Tiberius (2006) - Mrs. Hayfer
- Little Sibling (2006) - Mrs. Hayfer
- Honor Council (2004) - Mrs. Hayfer
- Mean Teacher (2004) - Mrs. Hayfer
2005
Passions (TV Series)
as
Mother Superior
- Episode #1.1711 (2006) - Mother Superior
- Episode #1.1710 (2006) - Mother Superior
- Episode #1.1649 (2005) - Mother Superior
- Episode #1.1570 (2005) - Mother Superior
- Episode #1.1565 (2005) - Mother Superior
2006
7th Heaven (TV Series)
as
Mrs. Porter
- Got MLK? (2006) - Mrs. Porter
2005
Listen Up (TV Series)
as
Jane McKillop
- Check Mates (2005) - Jane McKillop
- Snub Thy Neighbor (2005) - Jane McKillop
2005
The Suite Life of Zack & Cody (TV Series)
as
Martha Harrington
- Maddie Checks In (2005) - Martha Harrington
2005
Joey (TV Series)
as
Kimberly
- Joey and the Wrong Name (2005) - Kimberly
2005
CSI: NY (TV Series)
as
Millie Hanford
- Recycling (2005) - Millie Hanford
2003
Intolerable Cruelty
as
Sarah Sorkin
2003
Dumb and Dumberer: When Harry Met Lloyd
as
Jessica's Mom
2002
Charlotte's Web 2: Wilbur's Great Adventure (Video)
as
Charlotte (voice)
2002
The Big G (Short)
as
Cindy Parker
2001
Reba (TV Series)
as
Mrs. Hodge
- It Ain't Over till the Red-Head Sings (2002) - Mrs. Hodge
- The Story of a Divorce (2002) - Mrs. Hodge (uncredited)
- A Mid-Semester Night's Dream (2002) - Mrs. Hodge
- The Honeymoon's Over or Now What? (2001) - Mrs. Hodge
2002
The Drew Carey Show (TV Series)
as
Lindsay Mercer
- Rich Woman, Poor Man (2002) - Lindsay Mercer
2001
Men, Women & Dogs (TV Series)
as
Dr. Fletcher
- Kibbles & Grits (2001) - Dr. Fletcher
2000
Chicken Soup for the Soul (TV Series)
as
Helen Peterson
- A Bad Influence (2000) - Helen Peterson
2000
Twice in a Lifetime (TV Series)
as
Sophie Price / Barbara Nash
- For Love and Money (2000) - Sophie Price / Barbara Nash
1999
Diagnosis Murder (TV Series)
as
Lorraine Kay
- The Roast (1999) - Lorraine Kay
1999
Sabrina the Teenage Witch (TV Series)
as
Lucy Kraft
- Mrs. Kraft (1999) - Lucy Kraft
1998
Histeria! (TV Series short)
as
Lizzie Borden
- When Time Collides (1998) - Lizzie Borden (voice)
1998
Love Boat: The Next Wave (TV Series)
as
Fran Dettweiler
- All Aboard (1998) - Fran Dettweiler
1998
Grace Under Fire (TV Series)
as
Bev Henderson
- Down in the Boondocks (1998) - Bev Henderson
- Grace Under Class (1998) - Bev Henderson
1997
The Blues Brothers Animated Series (TV Series)
as
Kendall
- Gigolo Jake - Kendall (voice)
1997
Pepper Ann (TV Series)
as
Aunt Fanny
- Thanksgiving Dad (1997) - Aunt Fanny (voice)
1997
George & Leo (TV Series)
as
Julia
- The Cameo Episode (1997) - Julia
1997
Social Studies (TV Series)
as
Frances Harmon
- Copy Kits (1997) - Frances Harmon
- Rhymes with Witch (1997) - Frances Harmon
1996
Pinky and the Brain (TV Series)
as
Delilah
- A Little Off the Top/Megalomaniacs Anonymous (1996) - Delilah (voice)
1995
Kidz in the Wood (TV Movie)
as
Ms. Felicia Duffy
1993
The Mommies (TV Series)
as
Barb Ballantine
- Four Mommies and a Funeral (1995) - Barb Ballantine
- Selling Out (1995) - Barb Ballantine
- My Roof, My Rules (1995) - Barb Ballantine
- Who Am I? (1995) - Barb Ballantine
- Mystery Ride (1995) - Barb Ballantine
- The Dating Pool (1995) - Barb Ballantine
- I Do, I Do Again (1995) - Barb Ballantine
- You Must Remember This (1995) - Barb Ballantine
- Coming Apart (1995) - Barb Ballantine
- Enter Ken (1995) - Barb Ballantine
- Enter Christine (1995) - Barb Ballantine
- The Mother of All In-Laws (1995) - Barb Ballantine
- Tom's Deal (1995) - Barb Ballantine
- The Exercist (1994) - Barb Ballantine
- Mommies Day (1994) - Barb Ballantine
- A Day in the Life (1994) - Barb Ballantine
- The Campfire Girls (1994) - Barb Ballantine
- Mr. Mommie (1994) - Barb Ballantine
- Valentine's Day (1994) - Barb Ballantine
- Bringing Home Baby (1994) - Barb Ballantine
- Five Minutes Apart (1994) - Barb Ballantine
- The Old Man Cometh (1994) - Barb Ballantine
- Home Alone (1994) - Barb Ballantine
- The Fight (1994) - Barb Ballantine
- Quality Time (1993) - Barb Ballantine
- Christmas (1993) - Barb Ballantine
- Sleeping Around (1993) - Barb Ballantine
1993
Basic Values: Sex, Shock & Censorship in the 90's (TV Movie)
as
Politically-Correct Mom
1991
Designing Women (TV Series)
as
Allison Sugarbaker
- Shades of Vanessa (1992) - Allison Sugarbaker
- A Little Night Music (1992) - Allison Sugarbaker
- L.A. Story (1992) - Allison Sugarbaker
- I Enjoy Being a Girl (1992) - Allison Sugarbaker
- All About Odes to Atlanta (1992) - Allison Sugarbaker
- A Scene from a Mall (1992) - Allison Sugarbaker
- Mamed (1992) - Allison Sugarbaker
- Carlene's Apartment (1992) - Allison Sugarbaker
- Payne Comes Home (1992) - Allison Sugarbaker
- Driving My Mama Back Home (1992) - Allison Sugarbaker
- Tales Out of School (1991) - Allison Sugarbaker
- Real, Scary Men (1991) - Allison Sugarbaker
- Julia and Mary Jo Get Stuck Under a Bed (1991) - Allison Sugarbaker
- Julia and Rusty, Sittin' in a Tree (1991) - Allison Sugarbaker
- Just Say Doe (1991) - Allison Sugarbaker
- The Strange Case of Clarence and Anita (1991) - Allison Sugarbaker
- Last Tango in Atlanta (1991) - Allison Sugarbaker
- Picking a Winner (1991) - Allison Sugarbaker
- Marriage Most Foul (1991) - Allison Sugarbaker
- Dwayne's World (1991) - Allison Sugarbaker
- A Toe in the Water (1991) - Allison Sugarbaker
- The Big Desk: Part 2 (1991) - Allison Sugarbaker
- The Big Desk: Part 1 (1991) - Allison Sugarbaker
1991
Baby Talk (TV Series)
as
Maggie Campbell
- Out of Africa (1991) - Maggie Campbell
- Once in Love with Cecil (1991) - Maggie Campbell
- Tooth and Nail (1991) - Maggie Campbell
- The Big One (1991) - Maggie Campbell
- The Fever (1991) - Maggie Campbell
- One Night with Elliot (1991) - Maggie Campbell
- The Whiz Kid (1991) - Maggie Campbell
- Give a Sucker an Even Break (1991) - Maggie Campbell
- Trading Places (1991) - Maggie Campbell
- Womb with a View (1991) - Maggie Campbell
- A Star Is Newborn (1991) - Maggie Campbell
- Baby Love (1991) - Maggie Campbell
1990
Menu for Murder (TV Movie)
as
Susan Henshaw
1983
Newhart (TV Series)
as
Stephanie Vanderkellen
- The Last Newhart (1990) - Stephanie Vanderkellen
- My Husband, My Peasant (1990) - Stephanie Vanderkellen
- Father Goose (1990) - Stephanie Vanderkellen
- Dick and Tim (1990) - Stephanie Vanderkellen
- Handymania (1990) - Stephanie Vanderkellen
- Georgie and Grace (1990) - Stephanie Vanderkellen
- Daddy's Little Girl (1990) - Stephanie Vanderkellen
- Born to Be Mild (1990) - Stephanie Vanderkellen
- Seein' Double (1990) - Stephanie Vanderkellen
- Child in Charge (1990) - Stephanie Vanderkellen
- Good Neighbor Sam (1990) - Stephanie Vanderkellen
- Beauty and the Pest (1990) - Stephanie Vanderkellen
- Lights! Camera! Contractions! (1990) - Stephanie Vanderkellen
- Jumpin' George (1990) - Stephanie Vanderkellen
- I Like You, Butt- (1989) - Stephanie Vanderkellen
- Attack of the Killer Aunt (1989) - Stephanie Vanderkellen
- Cupcake in a Cage (1989) - Stephanie Vanderkellen
- Good Lord Loudon (1989) - Stephanie Vanderkellen
- Meet Michael Vanderkellen (1989) - Stephanie Vanderkellen
- Ramblin' Michael Harris (1989) - Stephanie Vanderkellen
- Utley Exposed (1989) - Stephanie Vanderkellen (credit only)
- Poetry and Pastries (1989) - Stephanie Vanderkellen (credit only)
- Get Dick (1989) - Stephanie Vanderkellen (credit only)
- Don't Worry Be Pregnant (1989) - Stephanie Vanderkellen
- Malling in Love Again (1989) - Stephanie Vanderkellen
- Murder at the Stratley (1989) - Stephanie Vanderkellen
- Georgie and Bess (1989) - Stephanie Vanderkellen
- Homes and Jo-Jo (1989) - Stephanie Vanderkellen
- Message from Michael (1989) - Stephanie Vanderkellen
- Buy, Buy Blues (1989) - Stephanie Vanderkellen
- The Little Match Girl (1989) - Stephanie Vanderkellen
- One and a Half Million Dollar Man (1989) - Stephanie Vanderkellen
- The Nice Man Cometh (1989) - Stephanie Vanderkellen
- Another Saturday Night (1989) - Stephanie Vanderkellen
- Cupcake on My Back (1989) - Stephanie Vanderkellen
- Hi, Society (1989) - Stephanie Vanderkellen
- George and the Old Maid (1989) - Stephanie Vanderkellen
- Shoe Business Is My Life (1989) - Stephanie Vanderkellen
- Home for the Holidays (1989) - Stephanie Vanderkellen
- Twelve Annoyed Men and Women (1989) - Stephanie Vanderkellen
- I Came, I Saw, I Sat (1988) - Stephanie Vanderkellen
- Goonstruck (1988) - Stephanie Vanderkellen
- I Married Dick (1988) - Stephanie Vanderkellen
- This Blood's for You (1988) - Stephanie Vanderkellen
- Apples, Apples, Apples (1988) - Stephanie Vanderkellen
- Town Without Pity (1988) - Stephanie Vanderkellen
- Courtin' Disaster (1988) - Stephanie Vanderkellen
- The Gleeless Club (1988) - Stephanie Vanderkellen
- Newsstruck (1988) - Stephanie Vanderkellen
- A Midseason's Night Dream (1988) - Stephanie Vanderkellen
- Draw Partner (1988) - Stephanie Vanderkellen
- The Big Uneasy (1988) - Stephanie Vanderkellen
- Attention WPIV Shoppers (1988) - Stephanie Vanderkellen
- The Buck Stops Here (1988) - Stephanie Vanderkellen
- Would You Buy a Used Car from This Handyman? (1988) - Stephanie Vanderkellen
- Presence of Malice (1988) - Stephanie Vanderkellen
- A Friendship That Will Last a Lunchtime (1988) - Stephanie Vanderkellen
- My Three Dads (1988) - Stephanie Vanderkellen
- Support Your Local Shifflet (1987) - Stephanie Vanderkellen
- Laugh at My Wife, Please (1987) - Stephanie Vanderkellen
- Telethon Man (1987) - Stephanie Vanderkellen
- Till Depth Do Us Part: Part 2 (1987) - Stephanie Vanderkellen
- Till Depth Do Us Part: Part 1 (1987) - Stephanie Vanderkellen
- Take Me to Your Loudon (1987) - Stephanie Vanderkellen
- Vintage Stephanie (1987) - Stephanie Vanderkellen
- Reading, Writing, and Rating Points (1987) - Stephanie Vanderkellen
- Me and My Gayle (1987) - Stephanie Vanderkellen
- Inn This Corner (1987) - Stephanie Vanderkellen
- Prima Darryl (1987) - Stephanie Vanderkellen
- Here's to You, Mrs. Loudon (1987) - Stephanie Vanderkellen
- Much to Do Without Muffin (1987) - Stephanie Vanderkellen
- Good-Bye & Good Riddance, Mr. Chips (1987) - Stephanie Vanderkellen
- Harris Ankles PIV for Web Post (1987) - Stephanie Vanderkellen
- Night Moves (1987) - Stephanie Vanderkellen
- Fun with Dick and Joanna (1987) - Stephanie Vanderkellen
- Dr. Jekyll and Mr. Loudon (1987) - Stephanie Vanderkellen
- Jail, Jail, the Gang's All Here (1987) - Stephanie Vanderkellen
- Unfriendly Persuasion (1987) - Stephanie Vanderkellen
- Chimes They Are a Changin' (1987) - Stephanie Vanderkellen
- It's My Party and I'll Die If I Want To (1987) - Stephanie Vanderkellen
- The First of the Belles (1987) - Stephanie Vanderkellen
- Love Letters in the Mud (1987) - Stephanie Vanderkellen
- Saturday in New York with George (1986) - Stephanie Vanderkellen
- Everybody Ought to Have a Maid (1986) - Stephanie Vanderkellen
- Sweet and Sour Charity (1986) - Stephanie Vanderkellen
- Utley, Can You Spend a Dime? (1986) - Stephanie Vanderkellen
- Thanksgiving for the Memories (1986) - Stephanie Vanderkellen
- My Two and Only (1986) - Stephanie Vanderkellen
- Desperately Desiring Susan: Part 2 (1986) - Stephanie Vanderkellen
- Desperately Desiring Susan: Part 1 (1986) - Stephanie Vanderkellen
- High Fidelity (1986) - Stephanie Vanderkellen
- Dick the Kid (1986) - Stephanie Vanderkellen
- Camp Stephanie (1986) - Stephanie Vanderkellen
- Co-Hostess Twinkie (1986) - Stephanie Vanderkellen
- Pre-Nups (1986) - Stephanie Vanderkellen
- Replaceable You (1986) - Stephanie Vanderkellen
- Baby, I'm Your Handyman (1986) - Stephanie Vanderkellen
- Torn Between Three Brothers (1986) - Stephanie Vanderkellen
- Dwight Schmidlapp Is Not a Quitter (1986) - Stephanie Vanderkellen
- He Ain't Human, He's My Cousin (1986) - Stephanie Vanderkellen
- Will the Real Dick Loudon Please Shut Up? (1986) - Stephanie Vanderkellen
- The Snowmen Cometh (1986) - Stephanie Vanderkellen
- I Do, Okay? (1986) - Stephanie Vanderkellen
- The Stratford Horror Picture Show (1986) - Stephanie Vanderkellen
- Stephanie Nightingale (1986) - Stephanie Vanderkellen
- Larry's Dead, Long Live Larry (1986) - Stephanie Vanderkellen
- Look Ma, No Talent (1986) - Stephanie Vanderkellen
- Much Ado About Mitch (1986) - Stephanie Vanderkellen
- Still the Beavers (1985) - Stephanie Vanderkellen
- Write to Privacy (1985) - Stephanie Vanderkellen
- The Shape of Things (1985) - Stephanie Vanderkellen
- The Geezers in the Band (1985) - Stephanie Vanderkellen
- Locks, Stocks, and Noodlehead (1985) - Stephanie Vanderkellen
- Candidate Larry (1985) - Stephanie Vanderkellen
- Oh, That Morocco (1985) - Stephanie Vanderkellen
- Summa Cum Larry (1985) - Stephanie Vanderkellen
- The Way We Ought to Be (1985) - Stephanie Vanderkellen
- Pirate Pete (1985) - Stephanie Vanderkellen
- What Makes Dick Run (1985) - Stephanie Vanderkellen
- The Prodigal Darryl (1985) - Stephanie Vanderkellen
- R.I.P. Off (1985) - Stephanie Vanderkellen
- Out with the New, Inn with the Old (1985) - Stephanie Vanderkellen
- You're Nobody 'til Somebody Hires You (1985) - Stephanie Vanderkellen
- My Fair Larry (1985) - Stephanie Vanderkellen
- Look Homeward, Stephanie (1985) - Stephanie Vanderkellen
- Lady in Wading (1985) - Stephanie Vanderkellen
- Once I Had a Secret Love (1985) - Stephanie Vanderkellen
- Dick Gets Larry's Goat (1985) - Stephanie Vanderkellen
- Local Hero (1985) - Stephanie Vanderkellen
- Pillow Fight (1985) - Stephanie Vanderkellen
- Georgie's Girl (1984) - Stephanie Vanderkellen
- Happy Trials to You (1984) - Stephanie Vanderkellen
- The Fan (1984) - Stephanie Vanderkellen
- Poor Reception (1984) - Stephanie Vanderkellen
- Tickets, Please (1984) - Stephanie Vanderkellen
- But Seriously, Beavers (1984) - Stephanie Vanderkellen
- Miss Stephanie (1984) - Stephanie Vanderkellen
- A Hunting We Will Go (1984) - Stephanie Vanderkellen
- Twenty Year Itch (1984) - Stephanie Vanderkellen
- Tell a Lie, Get a Check (1984) - Stephanie Vanderkellen
- New Faces of 1951 (1984) - Stephanie Vanderkellen
- Send Her Ella (1984) - Stephanie Vanderkellen
- Vermont Today (1984) - Stephanie Vanderkellen
- Leave It to the Beavers (1984) - Stephanie Vanderkellen
- Go, Grandma, Go (1984) - Stephanie Vanderkellen
- Kirk Ties One On (1984) - Stephanie Vanderkellen
- Best Friends (1984) - Stephanie Vanderkellen
- Kirk Pops the Question (1984) - Stephanie Vanderkellen
- Book Beat (1984) - Stephanie Vanderkellen
- Curious George at the Firehouse (1984) - Stephanie Vanderkellen
- Cats (1984) - Stephanie Vanderkellen
- Jug of Wine, Loaf of Bread & Pow (1984) - Stephanie Vanderkellen
- Kirk Goes for the Juggler (1984) - Stephanie Vanderkellen
- The Looks of Love (1983) - Stephanie Vanderkellen
- The Man Who Came Forever (1983) - Stephanie Vanderkellen
- Lady & the Tramps (1983) - Stephanie Vanderkellen
- Don't Rain on My Parade (1983) - Stephanie Vanderkellen
- The Girl from Manhattan (1983) - Stephanie Vanderkellen
- The Stratford Wives (1983) - Stephanie Vanderkellen
- Animal Attractions (1983) - Stephanie Vanderkellen
- It Happened One Afternoon: Part 2 (1983) - Stephanie Vanderkellen
- It Happened One Afternoon: Part 1 (1983) - Stephanie Vanderkellen
- What Is This Thing Called Lust? (1983) - Stephanie Vanderkellen
1990
The Love Boat: A Valentine Voyage (TV Movie)
as
Myrna Foley
1989
The Cover Girl and the Cop (TV Movie)
as
Jackie Flanders
1988
Maybe Baby (TV Movie)
as
Casey
1987
D.C. Follies (TV Series)
as
Julia Duffy
- Sean Penn Escapes from Jail and Heads to D.C. Follies (1987) - Julia Duffy
1985
The Adventures of Alexander Hawkins (TV Movie)
1985
Hotel (TV Series)
as
Arlene Greenspan
- Hearts and Minds (1985) - Arlene Greenspan
1984
Children in the Crossfire (TV Movie)
as
Dee Malone
1979
The Love Boat (TV Series)
as
Sandy / Paula
- The Last Heist/Starting Over/Watching the Master (1984) - Paula
- Alaska Wedding Cruise: Buddy and Portia's Story/Julie's Story/Carol and Doug's Story/Peter and Alicia's Story: Part 2 (1979) - Sandy
- Alaska Wedding Cruise: Buddy and Portia's Story/Julie's Story/Carol and Doug's Story/Peter and Alicia's Story: Part 1 (1979) - Sandy
1983
Imps*
as
Marjorie (segment "Soap")
1983
Voyagers! (TV Series)
as
Nellie Bly
- Jack's Back (1983) - Nellie Bly
1983
Wizards and Warriors (TV Series)
as
Princess Ariel
- Vulkar's Revenge (1983) - Princess Ariel
- The Dungeon of Death (1983) - Princess Ariel (credit only)
- The Caverns of Chaos (1983) - Princess Ariel (credit only)
- Skies of Death (1983) - Princess Ariel
- Night of Terror (1983) - Princess Ariel
- The Rescue (1983) - Princess Ariel
- The Kidnap (1983) - Princess Ariel
- The Unicorn of Death (1983) - Princess Ariel
1983
Simon & Simon (TV Series)
as
Jody Carmichael
- Room 3502 (1983) - Jody Carmichael
1982
The Blue and the Gray (TV Mini Series)
as
Mary Hale
- Part 3 (1982) - Mary Hale
- Part 2 (1982) - Mary Hale
- Part 1 (1982) - Mary Hale
1982
Cheers (TV Series)
as
Rebecca Prout
- Any Friend of Diane's (1982) - Rebecca Prout
1981
Irene (TV Movie)
as
Lois Swenson
1981
Butcher, Baker, Nightmare Maker
as
Julie Linden
1981
Cutter's Way
as
Young Girl
1981
Lou Grant (TV Series)
as
Charlene
- Rape (1981) - Charlene
1980
Breaking Away (TV Series)
as
Desk Clerk
- Grand Illusion (1980) - Desk Clerk
1980
Battle Beyond the Stars
as
Mol
1979
Eight Is Enough (TV Series)
as
Cindy
- Ten Ships in the Night (1979) - Cindy
1973
The Doctors (TV Series)
as
Penny Davis
1951
Love of Life (TV Series)
as
Gerry Braylee (1972)
Soundtrack
1987
Newhart (TV Series) (performer - 1 episode)
- Telethon Man (1987) - (performer: "Ol' Man River" - uncredited)
Self
2021
Busy Philipps Is Doing Her Best (Podcast Series)
as
Self - Guest
- Julia Duffy (2021) - Self - Guest
2021
Stars in the House (TV Series)
as
Self
- Bob Newhart & Friends (2021) - Self
2014
Pioneers of Television (TV Series documentary)
as
Self
- Standup to Sitcom (2014) - Self
2007
TV Land Confidential (TV Series documentary)
as
Self - Interviewee
- Finales (2007) - Self - Interviewee
2004
The 100 Most Memorable TV Moments (TV Mini Series documentary)
as
Self
2004
A Look Inside 'Intolerable Cruelty' (Video documentary short)
as
Self / Sara Sorkin
2003
Pet Star (TV Series documentary)
as
Celebrity Judge #2
- Episode #1.14 (2003) - Celebrity Judge #2
2001
Biography (TV Series documentary)
as
Self
- Bob Newhart: The Last Sane Man- (2001) - Self
2000
Entertainment Tonight Presents: The Real Designing Women (TV Movie documentary)
as
Self
1999
Larry King Live (TV Series)
as
Self - Guest
- Episode dated 18 August 1999 (1999) - Self - Guest
1993
Up All Night (TV Series)
as
Self - Presenter
- Meatballs III/Assault of the Party Nerds (1993) - Self - Presenter
1991
The 43rd Annual Primetime Emmy Awards (TV Special)
as
Self - Presenter
1991
The Tonight Show Starring Johnny Carson (TV Series)
as
Self - Guest
- Jay Leno (guest host), Judith Ivey, Billy Dee Williams, Styx (1991) - Self - Guest
1990
The 42nd Annual Primetime Emmy Awards (TV Special)
as
Self - Nominee & Presenter
1990
The 4th Annual American Comedy Awards (TV Special)
as
Self
1990
The Arsenio Hall Show (TV Series)
as
Self - Guest
- Episode dated 3 January 1990 (1990) - Self - Guest
1989
The 41st Annual Primetime Emmy Awards (TV Special)
as
Self - Nominee
1989
The Pat Sajak Show (TV Series)
as
Self - Guest
- Episode #1.26 (1989) - Self - Guest
1988
The 40th Annual Primetime Emmy Awards (TV Special)
as
Self - Nominee
1988
The 45th Annual Golden Globe Awards (TV Special)
as
Self - Nominee
1987
The 39th Annual Primetime Emmy Awards (TV Special)
as
Self - Nominee
1986
The 38th Annual Primetime Emmy Awards (TV Special)
as
Self - Nominee
1985
The 37th Annual Primetime Emmy Awards (TV Special)
as
Self - Nominee
1984
The 36th Primetime Emmy Awards (TV Special)
as
Self - Nominee
Archive Footage
2011
Confessions of a Horror Baby (TV Series)
as
Julie
- Night Warning (2011) - Julie
2004
TV's Greatest Sidekicks (TV Special)
2003
Setting the Bar: A Conversation with Ted Danson (Video documentary short)
as
Rebecca Prout (uncredited)
2000
Biography (TV Series documentary)
- Dick Van Dyke: Put on a Happy Face (2000)
References
Julia Duffy Wikipedia
(Text) CC BY-SA