Preceded by

Betty Castor


Education

Kent State University


Name

Judy Genshaft




Profession

University President




Spouse(s)

Steven Greenbaum








Alma mater

B.S.W., University of Wisconsin at MadisonM.Ed., Kent State UniversityPh.D., Kent State University


Website

system.usf.edu/president/
Usf system president judy genshaft s fall address
Judy Lynn Genshaft (born January 1948) is President of University of South Florida since 2000.
Contents
Usf system president judy genshaft message for macdill
Early life and career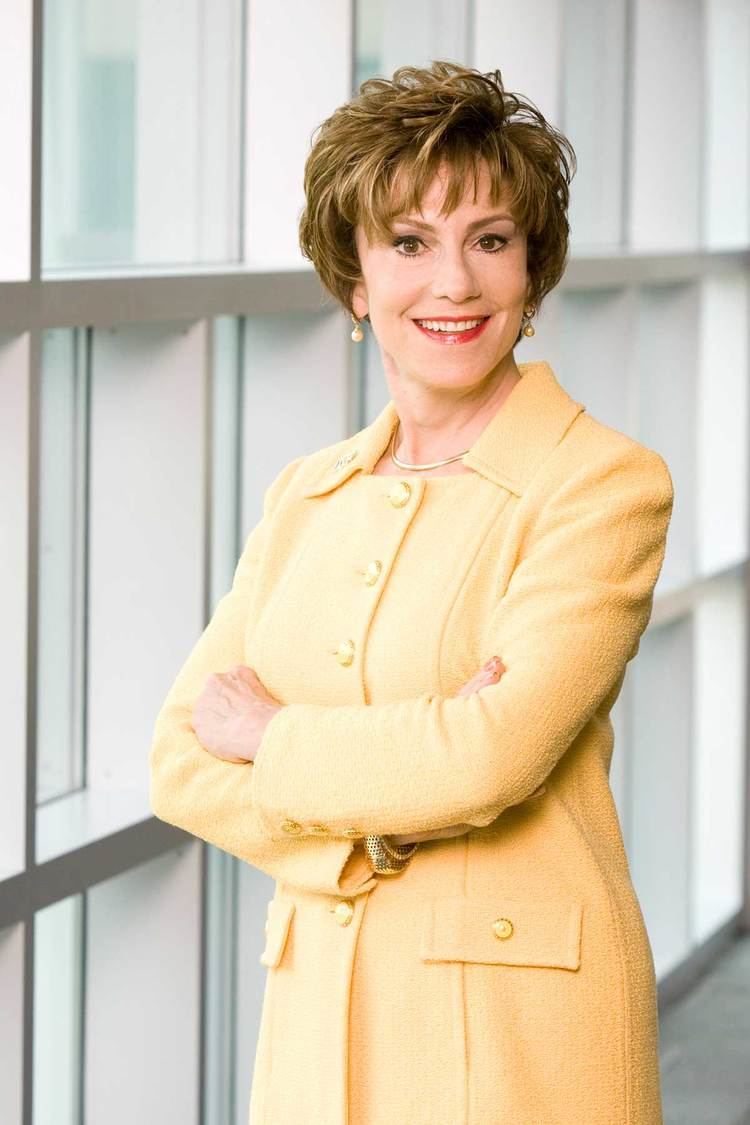 Genshaft was born and raised in Canton, Ohio in 1948. Her father was a Russian immigrant who migrated to the United States after fleeing. Her mother is a Canton native with family roots in Russia. As a child she thought all old people spoke Yiddish and was surprised when she heard an older person speak English.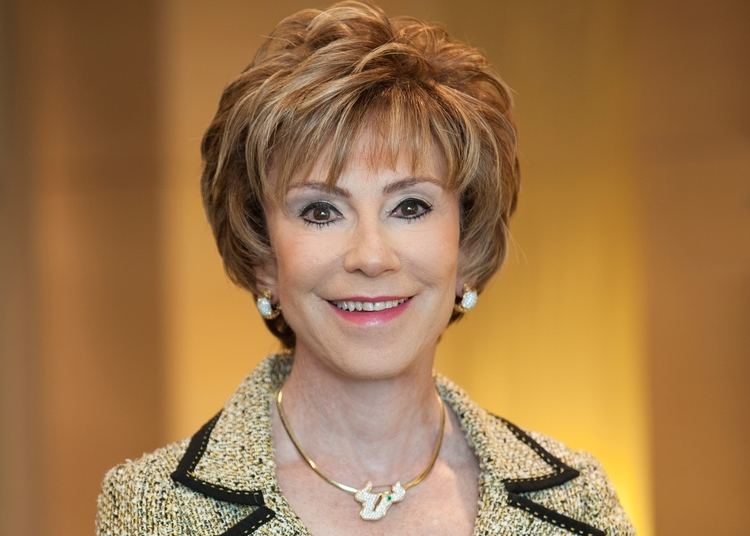 Genshaft graduated from University of Wisconsin at Madison with a Bachelor of Arts in social work and psychology in 1969. She completed her masters in 1973 and doctorate in 1975 at Kent State University in school counseling and counseling psychology, respectively. After graduation, she worked at Ohio State University earning tenure and full professor rank.
She became Dean of Education at University at Albany. After a national search Hitchcock promoted her to Vice President of Academic Affairs.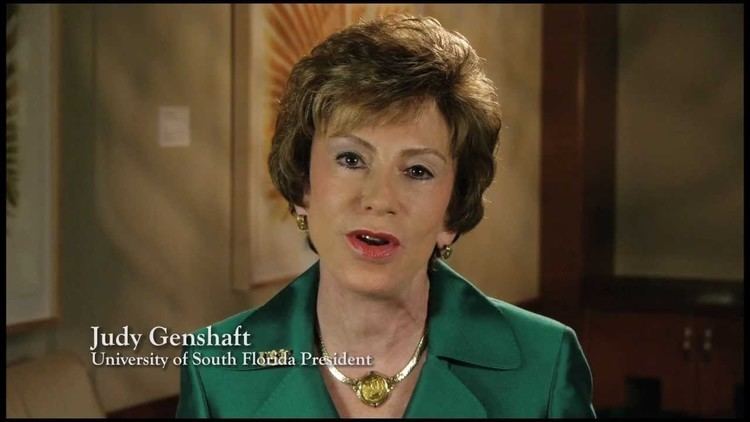 Over the past decade, Genshaft, 69, has worked to build USF into a center of research, an economic engine and a place with swagger. She served on the NCAA Board, American Council on Education Board, and for a short time as a director of American Momentum Bank. She received $795,275 for total compensation for the 2014 year, ranking her at that time as the 12th highest paid university president at that time in the United States.
Emerging Preeminence
In 2016, the University of South Florida became the first Florida university to receive the title of "emerging preeminent state research university" under a law that went into effect three years ago. USF needed to meet six metics to be declared an emerging preemenint state research university. At the time of the Florida Board of Governor's vote, USF met nine of the 12 metrics. USF President Judy Genshaft set a goal of meeting full preeminence standards, 11 of the 12 benchmarks, within the next two years. Only two Florida universities, University of Florida and Florida State University, are currently designated preeminent state research universities. The designation comes with $5 million in targeted research investments this year, which will be spent enhancing heart health and medical engineering, according to USF. That funding will come in handy, given the university's plans to move the USF Health Heart Institute and the Morsani College of Medicine downtown, which are expected to open in 2019.
Global Emergence
Under President Genshaft's leadership, USF has been recognized with a Senator Paul Simon Award for Campus Internationalization from NAFSA in 2013 and an Honorable Mention for the Andrew Heiskell Award for International Partnerships from IIE in 2013. Currently, USF is a "Top Producer" of Fulbright Scholars, a "Top College" for Peace Corps Recruitment, and its Peace Corps Master's International graduate programs are ranked fifth in the nation. President Genshaft has been instrumental in recruiting major international institutions to expand in the Tampa Bay area, including Bristol-Myers Squibb and SRI-St. Petersburg. She recently signed USF's first Research Park collaboration agreement with an international partner, the Pontifical Catholic University of Rio Grande do Sul TechnoPUC located in Porto Alegre, Brazil. The university has been a catalyst for economic development through USF's collaboration with local, state, and international entities.
In recognition of her global efforts, President Genshaft has been honored with the Global Leadership Award by Her Royal Highness Princess Sirindhorn in Bangkok, Thailand, The Captain of Education Award from Hadassah College in Jerusalem, Israel, the first woman to receive an honorary doctorate in Literature from Yeungnam University, South Korea and an honorary doctorate from Saint Ignatius of Loyola University, Peru in recognition of her contributions to the field of applied research and academic innovation.
Al-Arian affair
Following September 11 attacks, USF professor Sami Al-Arian began receiving death threats following an inflammatory interview on the Bill O'Reilly show. In October 2001, Genshaft placed Al-Arian on paid administrative leave and prohibited him from entering USF property because she believed his presence would compromise campus security. When students and faculty were on leave for winter recess in December 2001, Genshaft and the USF Board of Trustees declared their intention to fire Al-Arian from teaching at USF because of academic disruption and problems for campus safety. The Faculty Senate President Gregory Paveza condemned the intention to fire as underhanded because the professor did not have his side of the story heard. The faculty adviser to the Provost resigned in protest of the firing. The Faculty Senate held an emergency meeting in January 2002 in which they approved a resolution that condemned the firing as an assault to academic freedom. United Faculty of Florida, the faculty union representing USF professors, voted to throw its full support behind Al-Arian and condemned the university for exaggerating security concerns.
Connections to Israeli
Genshaft raised controversy through her condemnation of the American Studies Association boycott resolution because of her suggested investments by the Students for the Justice of Palistine group in illegal Israeli settlements. Genshaft has traveled to Israel, including a trade mission with Republican governor Rick Scott. She received the Captain of Education Award in 2007 from Hadassah College.
Salary and staff sick pay changes
After 2015, her contract is renewed year-to-year rather than spanning five years due to Floria Board of Governors policy on presidential contrats. In March 2017, USF's Board of Trustees voted to provide her with a total compensation package $924,547, including a base salary of $505,837 with 37% of the total package tied to performance. Under Florida law, state funding for the president's salary is capped at $200,000. USF uses private funding to make up the difference.
During collective bargaining USF eliminated sick pay payouts at the end of employment for employees hired after January 1, 2014 or less than 10 years of service, doing away with the longstanding policy. According to a state audit released in December, the school broke state rules in overpaying more than $200,000 to three top administrators and paid $2.5 million in severance to fired football coach Skip Holtz.
Relationship with student body
In 2012, the USF Herd of Thunder Marching Band honored university president Dr. Judy Genshaft by dedicating their first half time show of the 2012-13 season to her.
In 2015, The Odyssey provided six reasons why students loved President Genshaft.
In 2016, a student campaign to persuade Genshaft to change the name of a campus building named failed. The campaign targeted the removal of Bill Young's name because of Young's homophobic actions in the 1960s.
In January 2017, a few students criticized Genshaft for delaying her decision to issue a statement on Donald Trump's controversial immigration ban. More than 130 professors, researchers and graduate students signed a letter to Genshaft demanding the university to stand behind their work during expected budget cuts after the election of Trump. Students held demonstrations calling on the University to sign Worker Rights Consortium (WRC), which is a corporate social responsibility organization that pushes for rights for factory laborers. Student efforts to meet with leadership were ignored.
Family
She married Steven Greenbaum in 1989 and has two adopted sons, Joel and Bryan. Genshaft also serves on the board of directors of Fresh Mark, an Ohio-based meat producer with over $500 million in revenue annually that was started by Genshaft's father and is currently run by the Genshaft family. Her brother Neil Genshaft is currently the Chief Executive Officer of Fresh Mark. Genshaft decided not to live in the on-campus residence, the 9,000-square-foot Lifsey House, and lives currently in Tampa Palms neighborhood near campus.
References
Judy Genshaft Wikipedia
(Text) CC BY-SA