Country

Ohio




Population

72,535 (2013)




Unemployment rate

6.5% (Feb 2015)




Area

25.48 sq mi




State

Ohio




Founded

1805




Mayor

William J. Healy II (D)




Points of interest

William McKinley Tomb, William McKinley Presidential Library and Museum, Canton Museum of Art, First Ladies National Historic Site, Fawcett Stadium




Colleges and Universities

Malone University, Aultman College of Nursing and Health Sciences, National Beauty College, Brown Mackie College - North Canton, Regency Beauty Institute-Canton



Canton is a city in and the county seat of Stark County, Ohio, United States. Founded in 1805 alongside the Middle and West Branches of Nimishillen Creek, Canton became a heavy manufacturing center because of its numerous railroad lines. However, its status in that regard began to decline during the late 20th century, as shifts in the manufacturing industry led to the relocation or repositioning of many factories. After this decline, the citys industry diversified into the service economy, including retailing, education, finance and healthcare.
Contents
Map of Canton, Ohio
Canton is located approximately 24 miles (39 km) south of Akron, and 60 miles (97 km) south of Cleveland, in the northeastern part of Ohio. Canton lies on the outskirts of the greater northeast Ohio metropolitan area anchored by Cleveland, and is also a short distance away from the periphery of the greater Pittsburgh area. The city serves as a gateway to Ohios extensive Amish country, particularly in Holmes and Wayne counties to the citys west. Canton is located along the historic Lincoln Highway, the present-day Interstate 77, U.S. Route 30 and U.S. Route 62, and is also the terminus of the Cuyahoga Valley Scenic Railroad.
Dash cam canton pd notification arrest & officer goes berserk / threatens
As of the 2010 Census, the city of Canton is the largest incorporated area in the Canton-Massillon, OH Metropolitan Statistical Area (MSA), which includes all of Stark and Carroll counties. The CMMSA reported a population of 404,422. Cantons city population declined 9.7%, down to 73,007 residents. Despite this decline, the 2010 figure actually moved Canton from ninth to eighth place among Ohio cities. Nearby Youngstown in Mahoning County, once considerably more populous than Canton, suffered a larger decline.
Canton is chiefly notable for two reasons: the first is football, especially the Pro Football Hall of Fame and the formation in 1920 of what eventually became the National Football League. The second is William McKinley, who conducted from his home in Canton the famed front porch campaign which won him the presidency of the United States in the 1896 election. The McKinley National Memorial and the William McKinley Presidential Library and Museum commemorate his life and presidency. Canton was chosen as the site of the First Ladies National Historic Site largely in honor of his wife, Ida Saxton McKinley.
History
Canton was founded in 1805, incorporated as a village in 1822, and re-incorporated as a city in 1838.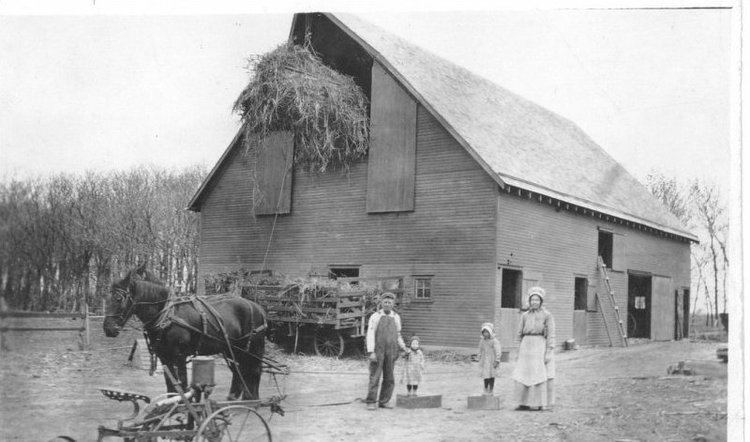 Bezaleel Wells, the surveyor who divided the land of the town, named it after Canton (a traditional name for Guangzhou), China. The name was a memorial to a trader named John ODonnell, whom Wells admired. ODonnell had named his Maryland plantation after the Chinese city, as he had been the first person to transport goods from there to Baltimore.
Canton was the adopted home of President William McKinley. Born in Niles, McKinley first practiced law in Canton around 1867, and was prosecuting attorney of Stark County from 1869 to 1871. The city was his home during his successful campaign for Ohio governor, the site of his front-porch presidential campaign of 1896 and the campaign of 1900. Canton is now the site of the William McKinley Presidential Library and Museum and the McKinley National Memorial, dedicated in 1907.
Geography

Cantons street layout forms the basis for the system of addresses in Stark County. Canton proper is divided into address quadrants (NW, NE, SW, SE) by Tuscarawas Street (dividing N and S) and Market Avenue (dividing E and W). Due to shifts in the street layout, the E-W divider becomes Cleveland Avenue south of the city, merging onto Ridge Road farther out. The directionals are noted as suffixes to the street name (e.g. Tuscarawas St W, 55th Street NE). Typically within the city numbered streets run east and west and radiate from the Tuscarawas Street baseline, while named avenues run north and south.

This system extends into Stark County but is not shared by the cities of Massillon, East Canton or North Canton, which have their own internal address grids.
Economy
The Canton areas economy is primarily industrial, with significant health care and agricultural segments. The city is home to the Timken Company, a major manufacturer of tapered roller bearings and specialty steel. Several other large companies operate in the greater-Canton area, including the Belden Brick Company, a brick and masonry producer; Diebold, a maker of ATMs, electronic voting devices, and bank vaults, and Medline Industries, a manufacturer and distributor of health care supplies. The area is also home to several regional food producers, including Nickles Bakery (baked goods), Case Farms (poultry), and Shearers Foods (snack foods). Poultry production and dairy farming are also important segments of the Canton areas economy.
Popular culture

On the July 21, 2008, Stephen Colbert on The Colbert Report made a comment about John McCain making a campaign stop in Canton, Ohio, and "not the crappy Canton in Georgia." The comment resulted in a local uproar, with the Canton, Georgia, mayor insisting Colbert had never visited the town along with an invitation for him to do so. On July 30, 2008, Colbert apologized for the story, insisting that he was incorrect and that the "real" crappy Canton was Canton, Kansas, after which he made several jokes at the Kansas towns expense. On August 5, Colbert apologized to citizens of Canton, Georgia and Canton, Kansas, then directing his derision on Canton, South Dakota. Colbert later went on to offer a half-hearted apology to Canton, South Dakota before proceeding to mock Canton, Texas. On October 28, Colbert turned his attention back to Canton, Ohio after Barack Obama made a campaign stop there, forcing Colbert to find it "crappy."
In 2009, the city was mistakenly listed on Googles map service as "Colesville". A rumor that the mistake was the result of a prank by rival football fans was denied by Google spokeswoman Elaine Filadelfo.
Walmart holds food drive for its own employees
References
Canton, Ohio Wikipedia
(Text) CC BY-SA
(,)http://www.cantonbilliardleague.com/History/Fats%2520Pool%2520Room.jpg(,)http://siterepository.s3.amazonaws.com/00184201005110939000404.jpg(,)http://www.cantonmercy.org/sites/default/files/nursing-class-1963-banner-image.jpg(,)http://www.owensvillehistoricalsociety.com/history_files/image006.jpg(,)http://upload.wikimedia.org/wikipedia/commons/1/11/Market_Street,_Showing_Northwest_Corner_Public_Square,_Canton,_Ohio.jpg(,)http://www.cantonbilliardleague.com/History/Mayer%27s%2520Pool%2520Room.jpg(,)http://www.sidneyrigdon.com/dbroadhu/oh/Ohio1843.jpg
(,)http://lawnworks.org/images/slide-1.jpg(,)http://lawnworks.org/images/slide-2.jpg(,)http://images.landscapingnetwork.com/pictures/images/636x510Max/flagstone_78/bluestone-path-rice-s-nursery-landscaping_3694.jpg(,)http://images.landscapingnetwork.com/pictures/images/636x510Max/boulder_98/naturalistic-waterfall-rice-s-nursery-landscaping_3697.jpg(,)http://www.homeimprovementblogz.com/wp-content/uploads/2013/03/serenityscapes_landscaping.jpg(,)http://images.landscapingnetwork.com/pictures/images/636x510Max/outdoor-fireplace_13/stone-fireplace-stone-patio-rice-s-nursery-landscaping_3693.jpg(,)http://www.ricesnursery.com/uploads/wall-7-medium-xl.jpg(,)http://www.ricesnursery.com/uploads/dry-river-bed-xl.jpg(,)http://photos2.zillowstatic.com/p_h/IS5eu6izuy5h070000000000.jpg(,)http://www.homeimprovementblogz.com/wp-content/uploads/2013/09/Andys-Lawn_Brick-Pathway.jpg(,)http://www.ricesnursery.com/uploads/studio7-jul25-194-medium-xl.jpg(,)http://www.ricesnursery.com/uploads/studio7-jul25-180-medium-xl.jpg(,)http://www.designscapeohio.com/wp-content/uploads/2013/05/slide2.jpg(,)http://www.greensmaninc.com/images_greensman/trees1.jpg(,)http://images.landscapingnetwork.com/pictures/images/500x500Max/site_8/rice-s-nursery-landscaping_3720.jpg
(,)http://apassionateplate.com/wp-content/uploads/2012/09/MRM4174.jpg(,)http://media-cdn.tripadvisor.com/media/photo-s/01/27/2c/ae/from-outside.jpg(,)http://www.kikoauctions.com/shared/auction_photos/1/2013/3496/image%25201.jpg(,)http://www.kikoauctions.com/shared/auction_photos/1/2013/3496/IMG_5294.JPG(,)https://static.suite.io/article_images/orig/2688907_com_campesino.jpg(,)http://a3.urbancdn.com/w/s/HX/VpDntEqkBuxDHA-640m.jpg(,)http://cantonartsdistrict.com/wp-content/uploads/2014/03/Lucca_exterior-1024x680.jpg(,)http://www.liasiancanton.com/attachments/Image/li_asian_cuisine_restaurant.jpg%3Ftemplate%3Dgeneric
(,)http://www.nps.gov/state/images/OH_HOCU_2.jpg(,)http://static1.squarespace.com/static/538f6225e4b08958227ffcb5/538f8d51e4b02fd32b322bae/545bb383e4b032c1794c18be/1415296151343/dbdowd_pizza_oven.jpg%3Fformat%3D750w(,)http://stpaulculturalvillage.files.wordpress.com/2012/05/scan0002-copy.jpg(,)http://www.icanschools.org/Data/Sites/1/img_0010crop.jpg(,)http://cms.getfelix.com/cms/367505a4-630a-4b9d-9b7a-4bcd6e22e774.png(,)http://i.ytimg.com/vi/azby0dvFeJU/maxresdefault.jpg(,)http://i.ytimg.com/vi/ETDw2Kb-ghE/maxresdefault.jpg(,)http://i.ytimg.com/vi/Nd0h6-AJpaU/maxresdefault.jpg(,)http://i.ytimg.com/vi/vCeUUKuB4K8/maxresdefault.jpg