Juan Manuel Magán González (born 30 September 1978) is a Spanish producer, singer, rapper, remixer and DJ of electronic music, recognized internationally for his contributions to the "Electro Latino" category of music.
As a remixer, he has worked with the following artists, among others: Selena, Don Omar, Paulina Rubio, Juanes, Nelly Furtado, Dulce María, Pitbull, Michael Gray, Milk & Sugar, Bob Sinclar, Gary Nesta Pine, Ian Oliver, Azzido da Bass, Jerry Ropero, E Smoove, Barbara Muñoz, Pier Bucci, Tara McDonald and INNA.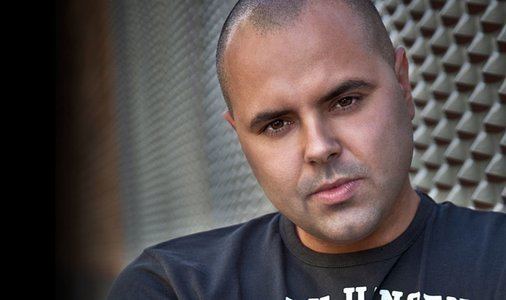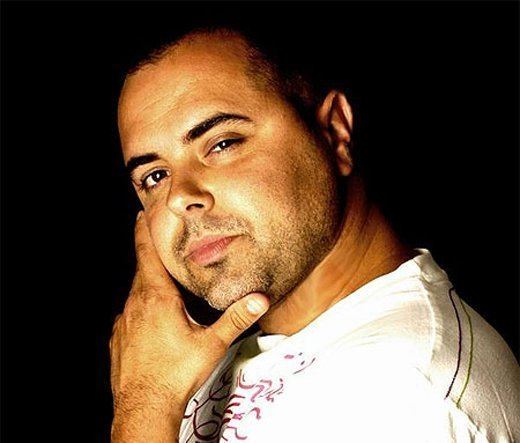 His early discography includes "Suave", created with Marcos Rodriguez, which included the greatest electronic and Latin successes of the time on a global level: "Suck My - Suave", "Bora Bora", "Que levante la mano mi gente", "El Globo", "El otro soy yo", "Loco", "Merenguito" were all supported by the most influential DJs and in style in the global House scene, and on top of the official sales list in Spain and on the global level has become the second in the world in total digital sales by Beatport with "Bora Bora".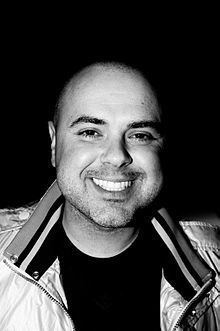 They went double platinum with the singles "Bora Bora" and album Suave.
His most recent work is the single "Love Me" featuring the UK "queen of dance" Tara McDonald & Mexican boy band Urband 5. The music video was directed ny Pedro Torres and shot in different locations in Mexico. He also released a compilation of works produced by artists frequently associated with Juan and in collaboration with Vale Music / Universal Music Spain, which includes many of the successes that in 2009 are the most played out of all dance music. Themes such as "Mariah", "Yolanda", "Verano Azul" or "Bailando por ahí" are among these, to name a few of the most commercially successful and publicly recognized. Magan also featured on Inna's singles "Un Momento" and "Be My Lover", and has had more recent success in 2012 and 2013 with hit singles such as "Tu y Yo", "Mal de Amores" and "Como el Viento" (in collaboration with Puerto Rican singer Farruko).
He was nominated the Best House Artist in the World by the Beatport Awards. He went double platinum with "Verano Azul". Magán received a Latin Grammy nomination for Best New Artist in 2012.
Studio albums
Compilation albums
Record labels collaborations
2009: Magan & Rodriguez: Suave
2003: Logical Progression
2008: Juan Magan & Cesar del Rio: Midnite Rumors
2009: Juan & Victor Magan: A Family Affaire
as Magan & Rodriguez
Solo and collaborative
Collaborations and Remixes
Ni Rosas Ni Juguetes (Remix) (And Paulina Rubio & Pitbull)
Algo De Ti (Remix) (And Paulina Rubio)
Oh Baby (And Dero & Robbie Rivera)
Se Me Va La Voz (Remix) (And Alejandro Fernandez)
Sun Is Up (Remix) (And Inna)
Lady Loca (And Crossfire)
Hotel Nacional (Remix) (And Gloria Estefan)
Odio Por Amor (Remix) (And Juanes)
Get High (Remix) (And Ruby)
Un Momento (And Inna)
Rabiosa (Remix) (And Shakira)
Inevitable (Remix) (And Dulce Maria)
Yerbatero (Remix) (And Juanes)
Pegate Mas (Remix) (And Dyland & Lenny)
Give You Up (And Soraya Arnelas)
Now Or Never (Remix) (And Emilia De Poret)
Me Rio De Ti (Remix) (And Gloria Trevi)
Enamorada De Ti (Merengue Remix) (And Selena)
No Me Digas Que No (Remix) (And Enrique Iglesias & Wisin & Yandel)
Kingsize Heart (And Javi Mula)
Some Love 2.0 (And Marsal Ventura, Surrender DJs & Medussa)
Amarte Bien (And Carlos Baute)
El Cielo No Entiende (Remix) (And OBK)
Ella No Sigue Modas (And Don Omar)
Join The Party (In My Boat) (And Leticia)
Be My Lover (Remix) (And Inna)