Occupation

Actress




Years active

1980-present





Name

Joyce Hyser




Role

Actress









Born

December 20, 1957

New York City, New York




Other names

Joyce Heiser, Joyce Hyser Robinson




Movies

Just One of the Guys, Greedy, Staying Alive, Valley Girl, This Is Spinal Tap




Similar People

Billy Jayne, Clayton Rohner, Toni Hudson, William Zabka, Deborah Goodrich
Special guest interview joyce hyser robinson
Joyce Hyser (born December 20, 1957) is an American actress.
Contents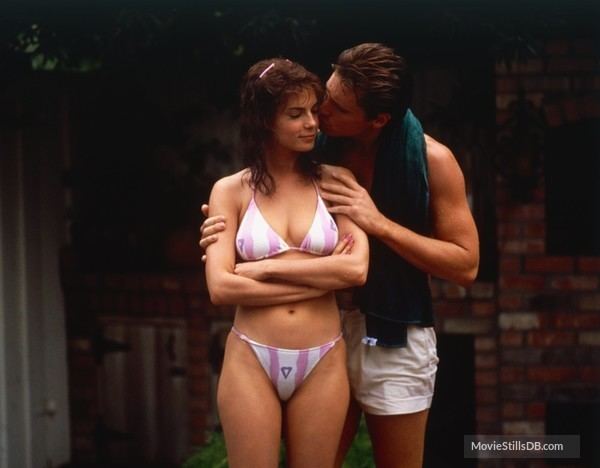 Just One Of The Guys 1985 TV Spot
Career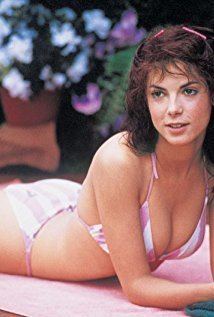 Hyser appeared in various films in the early 1980s, the last of which was the 1985 comedy, Just One of the Guys. She then mainly guest-starred in television series, including a recurring role in L.A. Law as Jimmy Smits's girlfriend.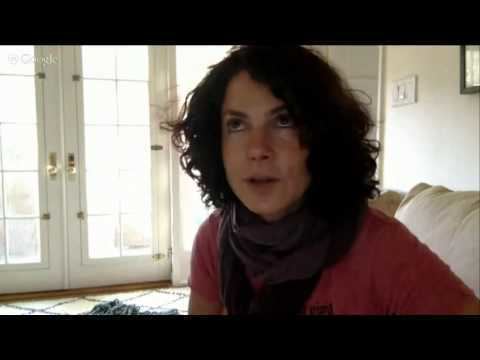 She was featured prominently in the music video for "I Can Dream About You" by Dan Hartman. In the video, Dan Hartman is a bartender pining for a beautiful customer played by Hyser. She was also featured in the music video for the 1994 song "Pincushion" by ZZ Top, a single from their 1994 album Antenna.
Hyser has become a spokeswoman for the Harold Robinson Foundation, which provides a free summer camp for inner city and underprivileged children. In 2011, Hyser appeared in a small role in CSI: Crime Scene Investigation as a woman who masquerades as a man, a role she described as an homage to Just One of the Guys.
Personal life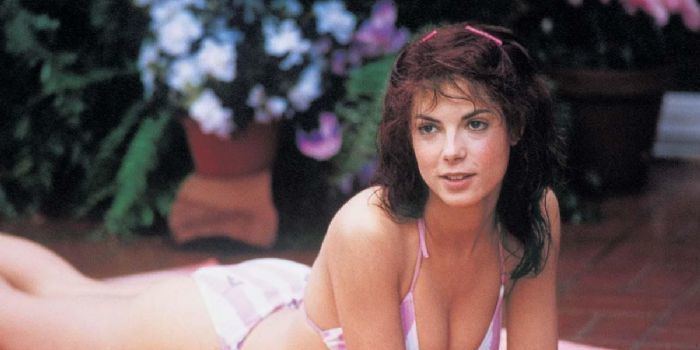 Hyser was born in New York City, New York. She is Jewish.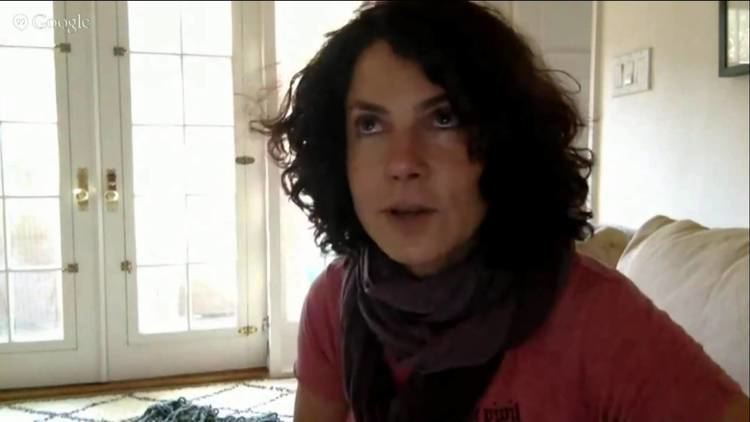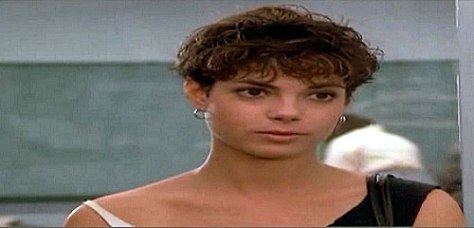 Filmography
Actress
2014
The Wedding Pact
as
Sally
2011
CSI: Crime Scene Investigation (TV Series)
as
Monique Roberts
- Maid Man (2011) - Monique Roberts (as Joyce Hyser Robinson)
2003
Art of Revenge (Video)
as
Lara Kane
2001
Teddy Bears' Picnic
as
Rita D'Onofrio
2001
The Division (TV Series)
as
Vicky Lowell
- The Fear Factor (2001) - Vicky Lowell
1999
Can't Be Heaven
as
Friend (uncredited)
1998
Pacific Blue (TV Series)
as
Dr. Alicia Alper
- Damaged Goods (1998) - Dr. Alicia Alper
1995
Courthouse (TV Series)
- Conflict of Interest (1995)
1995
Murder, She Wrote (TV Series)
as
Portia Dekker
- Game, Set, Murder (1995) - Portia Dekker
1995
The Marshal (TV Series)
as
Annette Gabbiano
- Unprotected Witness (1995) - Annette Gabbiano
1994
Viper (TV Series)
as
Claire
- Past Tense (1994) - Claire
1994
ZZ Top: Pincushion (Music Video)
as
The Bride
1992
Melrose Place (TV Series)
as
Dawn Bonds
- Responsibly Yours (1992) - Dawn Bonds
1992
Raven (TV Series)
as
Nora Blake
- Is Someone Crazy in Here or Is It Me (1992) - Nora Blake
1991
The Bold and the Beautiful (TV Series)
as
Stewardess
- Episode #1.1070 (1991) - Stewardess (as Joyce Robinson)
1991
Murder in High Places (TV Movie)
1990
The Flash (TV Series)
as
Megan Lockhart
- Trial of the Trickster (1991) - Megan Lockhart
- The Trickster (1991) - Megan Lockhart
- Watching the Detectives (1990) - Megan Lockhart
1990
Lifestories (TV Series)
as
Barbara Hudson
- Steve Burdick (1990) - Barbara Hudson
1990
Midnight Caller (TV Series)
as
Lou Ann
- Wrong Side of the Wall (1990) - Lou Ann
1989
L.A. Law (TV Series)
as
Allison Gottlieb
- The Pay's Lousy, But the Tips Are Great (1990) - Allison Gottlieb
- Noah's Bark (1990) - Allison Gottlieb
- The Good Human Bar (1990) - Allison Gottlieb
- Placenta Claus Is Coming to Town (1989) - Allison Gottlieb
- Lie Down and Deliver (1989) - Allison Gottlieb
- Consumed Innocent (1989) - Allison Gottlieb
- The Accidental Jurist (1989) - Allison Gottlieb
- Victor/Victorious (1989) - Allison Gottlieb
- I'm in the Nude for Love (1989) - Allison Gottlieb
- To Live and Diet in L.A. (1989) - Allison Gottlieb
1989
Wedding Band
as
Karla Thompson
1989
Mancuso, FBI (TV Series)
as
Vicki Singer
- Suspicious Minds (1989) - Vicki Singer
1988
Police Story: Monster Manor (TV Movie)
1988
Freddy's Nightmares (TV Series)
as
Pretty Mary
- Saturday Night Special (1988) - Pretty Mary
1985
Just One of the Guys
as
Terry Griffith
1984
Dan Hartman: I Can Dream About You (Version 2) (Music Video)
as
Young Woman
1984
This Is Spinal Tap
as
Belinda
1983
Valley Girl
as
Joyce (as Joyce Heiser)
1981
They All Laughed
as
Sylvia
1980
The Hollywood Knights
as
Brenda Weintraub (as Joyce Heiser)
Self
2021
Festpocalypse! (Video)
as
Self
2020
Two Dollar Late Fee (Podcast Series)
as
Self - Guest
- The Joyce Hyser-Robinson Interview (2020) - Self - Guest
2008
Speechless (TV Movie documentary)
as
Self
2005
I Love the 80's 3-D (TV Series documentary)
as
Self (as Joyce Hyser Robinson)
Archive Footage
2004
Retrosexual: The 80's (TV Mini Series documentary)
1991
The Flash II: Revenge of the Trickster (Video)
as
Megan Lockhart
References
Joyce Hyser Wikipedia
(Text) CC BY-SA