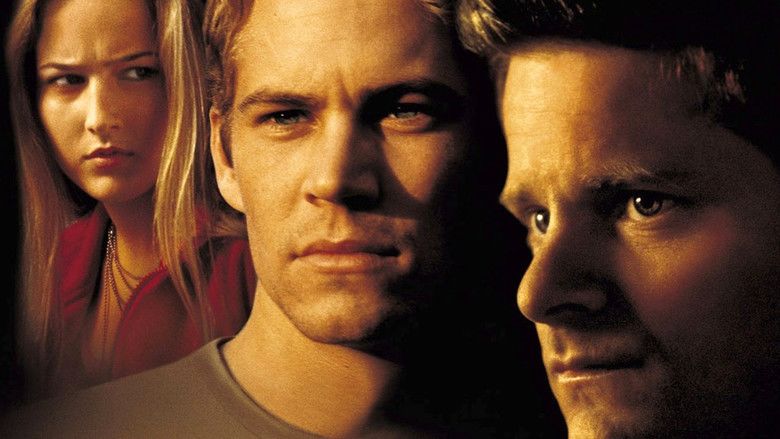 University students Lewis Thomas (Paul Walker) and Venna Wilcox (Leelee Sobieski), Lewis's childhood friend and crush, prepare to go home for the summer holiday. Lewis offers to come by Venna's campus (they go to different universities) to drive her home instead of both of them flying back; Venna happily agrees. After refunding his plane ticket to buy a 1971 Chrysler Newport, Lewis calls his parents to announce the change of plan and learns that his older brother Fuller (Steve Zahn), the family's black sheep, has been arrested once again. Lewis drives to Salt Lake City and bails out Fuller, who then tags along for the trip.
At a gas station, Fuller has a CB radio installed on Lewis's car for $40, and the two begin listening in on truckers' chatter. Fuller coaxes Lewis into playing a prank on a truck driver nicknamed 'Rusty Nail' (voiced by Ted Levine (uncredited)). Lewis pretends to be a woman named Candy Cane and sets up a meeting with Rusty Nail in the motel where Lewis and Fuller will be spending the night. Lewis tells Rusty that "she" is in room 17, the room of an irritable businessman with whom Fuller had earlier argued, but the guys are actually in room 18. When Rusty Nail arrives at the man's room, an argument and sounds of a scuffle are briefly heard. The next morning, Sheriff Ritter announces to Lewis and Fuller that they found the businessman on the highway, still alive with his lower jaw ripped off. Ritter figures out the two are involved in the incident, but lets them go, as he already has his hands full, and they do not know anything other than the man's nickname. However, he orders them to leave the state by sundown.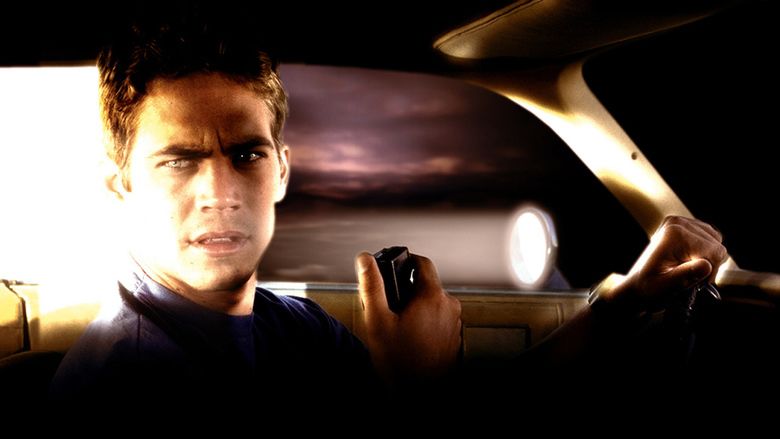 On the road, Rusty Nail is heard again on the CB radio looking for Candy Cane. Lewis talks to him and reveals that he is Candy Cane. Rusty Nail demands an apology, but Fuller insults him, instead. Rusty Nail simply notes that they should get their taillight fixed, indicating that he is right behind them, causing the duo to panic and speed up. At the next gas station, they unsuccessfully attempt to contact Ritter. Seeing an ice truck pulling into the gas station, the already paranoid pair drives away. The ice truck driver chases them down. However, the driver turns out to be merely trying to return Lewis's credit card, which he left behind in panic. The real Rusty Nail then shows up in his truck and crushes the ice truck and its driver. He then slowly pins Lewis's car against a tree. The two hysterically apologize, and Rusty Nail drives away, declaring his actions to be simply a retaliatory joke.
Believing themselves safe, the brothers arrive at the University of Colorado and pick up Venna. They stop at a motel and drink at a bar. Lewis goes to sleep, but Rusty Nail calls him, revealing he knows of Venna. The three flee the motel. Rusty Nail contacts them, announcing that he has kidnapped Charlotte, Venna's friend. He directs them to a cornfield, where he gets them to split up, and kidnaps Venna.
Rusty Nail sets up a meeting at another motel in room 17, mirroring the false date with which he was pranked. He sets up a trap that will kill Venna if the room door is opened. Fuller attempts to get in the room by a window, but is injured by Rusty Nail and stuck outside the room. Rusty Nail's truck appears uphill and begins rolling down toward Venna's room. Lewis frees Fuller, and the brothers save Venna just in time. As the police investigate Rusty Nail's truck, they see a dead body in the driver's seat and Charlotte, still alive, on the floor.
Lewis, Fuller, and Venna are treated for their injuries at an ambulance. At this point, the dead man turns out to be the ice truck driver. A CB in the ambulance is on, and the group hear Rusty Nail's voice, learning that he is still alive and free.
In his screenplay for Joy Ride, J. J. Abrams was influenced by the first film directed by Steven Spielberg, Duel, and there are numerous references to it. For example, in one scene, a seemingly maniacal ICE truck pulls up to a gas station that the brothers have pulled up to. In Duel, a likewise maniacal truck pulls up the protagonist, and a small billboard for ICE is visible in the background.
The central antagonist, "Rusty Nail", remains almost entirely unseen throughout the film and was portrayed by hulking actor Matthew Kimbrough in the brief shot of the villain towards the end of the film. Rusty Nail's voice heard on the radio throughout most of the film was provided by veteran actor Ted Levine (The Silence of the Lambs) due to his distinctive voice tone, and was added in post production. Eric Stoltz and Sylvester Stallone also auditioned for the role of Rusty Nail. Rusty Nail's truck is a 359 Peterbilt.
On the DVD release, there is a 29-minute-long alternate ending, and four other shorter alternate endings. The main one featured Rusty Nail's shotgun suicide and numerous bodies are found by the police in his trailer. One featured Rusty Nail being arrested, another being beaten in a fight with both Thomas brothers, another wherein he is blown up in his truck, and another saw Rusty Nail run over with his own truck. The ending featured in the actual theatrical cut of the film is the only ending in which Rusty Nail lives. There are also numerous deleted scenes.
In the alternate ending where Rusty Nail's truck explodes, you can see a water tower behind the truck as it burns. The original intention was to have the truck hit the water tower and have the water come down and put the flames out so that it would be believable if Rusty Nail survived. However, time constraints kept the scene from being filmed. The water tower cost over $100,000.
Sobieski filmed two different romantic interludes, one with Zahn and one with Walker during the shooting and re-shooting of the film. Both scenes ended up getting cut. This may explain why Venna appears to be romantically interested in both of them.
The film also goes under numerous other titles in other countries. In Australia, Sweden, Finland, Ireland and some other European countries the film was retitled Roadkill, Never Play with Strangers in Israel and Spain, Radio Killer in Italy, Never talk to strangers in Greece, Road Killer in Japan, Ничего себе поездочка (What a ride!) in Russia and Mortal Frequency in Mexico.
The film went under the working titles of Candy Cane, Highway Horror, Deadly Frequency, and Squelch.
Joy Ride opened theatrically on October 5, 2001 in 2,497 venues and earned $7,347,259 in its opening weekend, ranking number five in the domestic box office. By the end of its run, the film had grossed $21,974,919 domestically and $14,667,919 overseas for a worldwide total of $36,642,838.
The film received generally positive reviews from critics. On review aggregator website Rotten Tomatoes, the film has a 73% rating based on 113 reviews, with an average rating of 6.6/10. The site's consensus states: "A well-constructed B-movie thriller, Joy Ride keeps up the necessary level of tension and chills. Critics also liked Zahn's performance as the goofball older brother." Metacritic reports a 75 out of 100 rating based on 31 critics, indicating "generally favorable reviews".
The film was followed by two direct to video sequels, Joy Ride 2: Dead Ahead (2008) and Joy Ride 3 (2014).