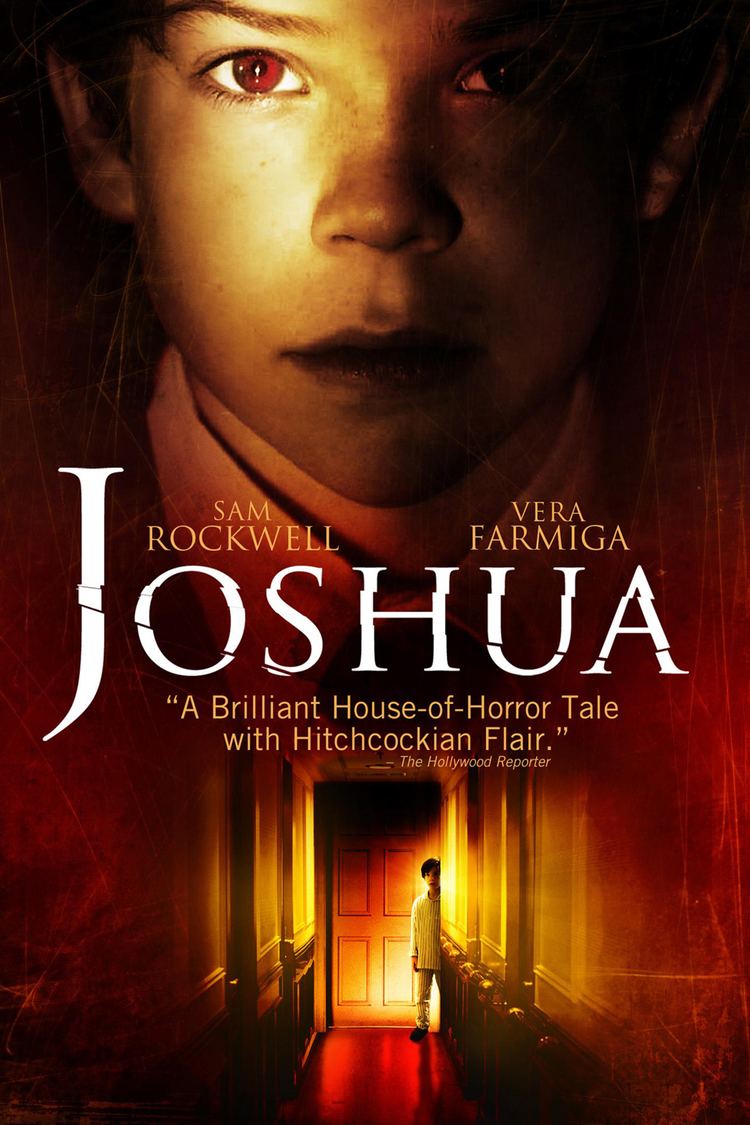 Brad (Sam Rockwell) and Abby Cairn (Vera Farmiga) are an affluent New York couple with two children. Their firstborn, 9-year-old Joshua (Jacob Kogan), is a child prodigy to such a degree that he thinks and acts decades ahead of his age. He is nearly always clad in conservative business attire and demonstrating limitless brilliance as a pianist with a marked predilection for "dissonant" classical pieces.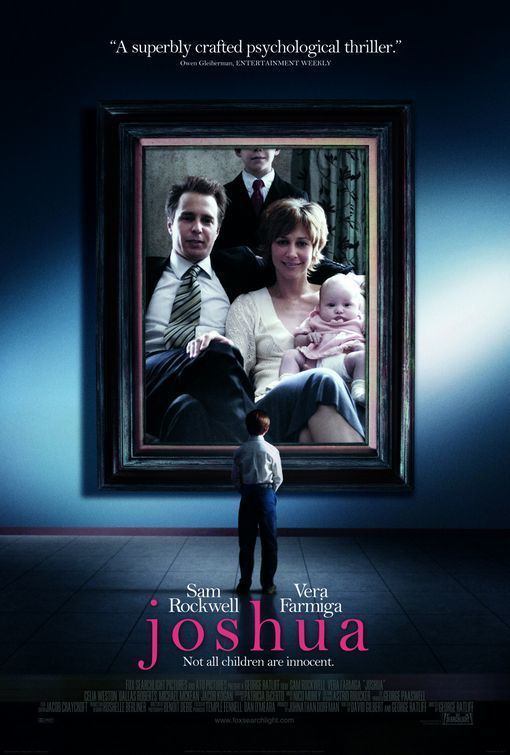 Joshua gravitates toward his aesthete uncle Ned (Dallas Roberts) as a close friend, but distances himself from his immediate kin, particularly following the birth of his sister, Lily. As the days pass, bizarre events transpire as the mood at the house regresses from healthy and happy to strange and disorienting. As the baby's whines drive an already strained Abby to the point of a nervous breakdown, Joshua devolves from eccentric to downright sociopathic behavior.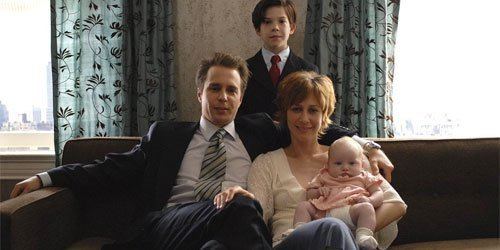 Joshua causes a fight between his mother (who is Jewish, but non-religious) and paternal grandmother (who is an Evangelical Christian and who constantly proselytizes Joshua) when he tells his parents he wants to become a Christian. Abby gets very angry and swears at the grandmother, telling her to leave her house immediately. Joshua later convinces his mother to join him in a game of hide-and-seek. As Abby counts to fifty, Joshua takes his sister from her crib to hide with him, causing his mother to panic and pass out while searching for them in the empty penthouse above them, before he puts his sister back into the crib to make it look as though his mother was hallucinating the entire incident.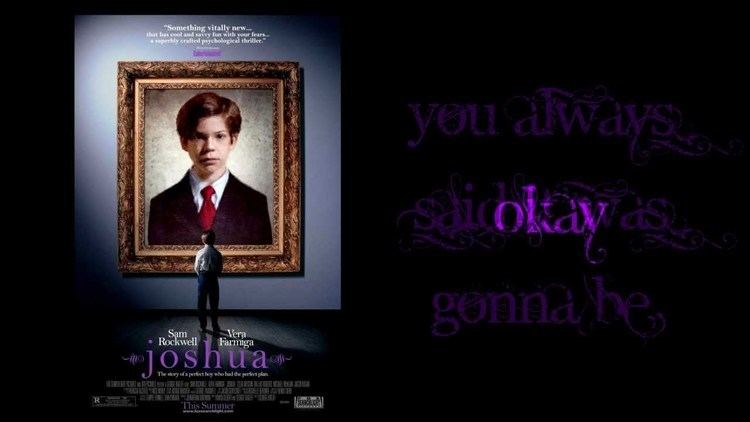 Later, after discussing Abby's psychological problems with his brother-in-law Ned, Brad takes two weeks off from his job to look after Abby and her children. When he arrives home, Joshua has gone to the Brooklyn Museum with his sister and their grandmother Hazel (Celia Weston). Joshua frightens his grandmother by describing to her in detail about Seth, the Egyptian God of Chaos, and his violent acts. While they are at the museum, Brad watches a video tape of Joshua scaring his sister with a light, making her cry. He arrives at the museum, just in time to see Joshua attempt to push his sister in her carriage down a large flight of stairs, but he stops when he is caught by his grandmother, whom he proceeds to push down the large staircase, killing her and disguising it as an accident. However, Brad is convinced Joshua pushed her and confides in Ned at the funeral.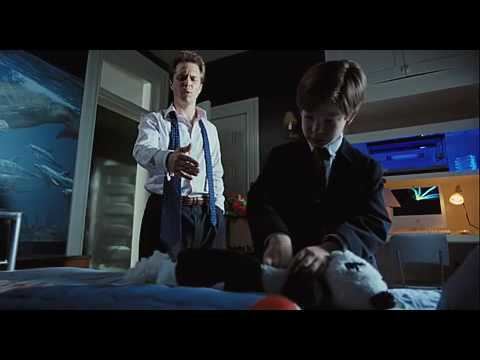 That night, Brad installs a lock on his bedroom door and tells Joshua that his sister will be sleeping with him, fearing Joshua will attempt to do something to his sister. That night, Joshua builds a house of blocks in the living room and provokes his father. Brad tells him he won't be able to hurt anyone else, as he now realizes he is causing trouble. Later that week, on Ned's recommendation, Brad brings Betsy (Nancy Giles), a psychologist, into the home to meet Joshua. Betsy comes to the conclusion that Joshua is being abused. Later, Brad tells him he is being sent away to a boarding school, causing Joshua to run away. When Brad arrives home, he finds Joshua hiding in a cupboard, crying hysterically with a large bruise on his back.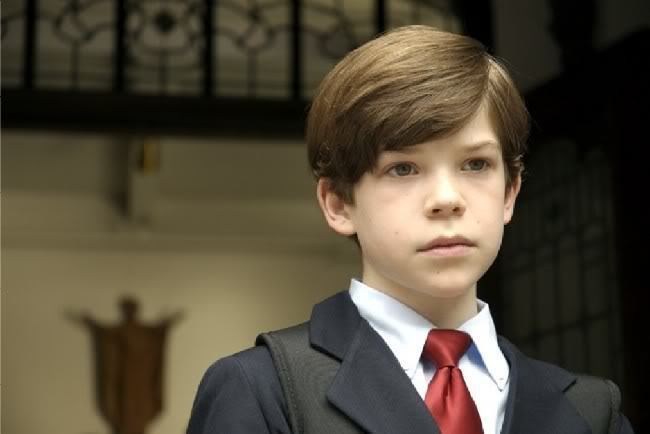 The next morning, he and Joshua go for a walk with his sister, but Joshua has stolen her pacifier, causing her to cry. When Brad confronts him, he begins to mock him, causing Brad to strike him. After Brad realizes what he did, he tries to apologize. Joshua further taunts him, which drives Brad to beating his son in public, strengthening Joshua's case of abuse and sending Brad to jail for child abuse and assault. In addition, it is indicated that Joshua has framed his father for tampering with his mother's medications, suggesting that Brad will spend the rest of his life in prison, leaving Ned to adopt Joshua and his sister.
In the last scene of the film, Joshua is playing a piano while his uncle Ned is talking to a person on the phone about having a nanny to take care of his sister. Afterwards, Ned sits with Joshua and the two compose a song with Joshua singing an original song. The lyrics of the song are basically how Joshua's parents both will never be loved by anyone due to all the events. It is then revealed in the song that he only wanted to be with Ned and got rid of everyone else.
Sam Rockwell as Brad Cairn
Vera Farmiga as Abby Cairn
Jacob Kogan as Joshua Cairn
Celia Weston as Hazel Cairn
Dallas Roberts as Ned Davidoff
Michael McKean as Chester Jenkins
Nancy Giles as Betsy Polschek
Linda Larkin as Ms. Karen Danforth
Alex Draper as Stewart Slocum
Ezra Barnes as Fred Solomon
Jodie Markell as Ruth Solomon
Rufus Collins as Henry Abernathy
Haviland Morris as Monique Abernathy
Tom Bloom as Joe Cairn
Jack Cortes as Mr. Wallace "Wally" Danforth
The film was directed by George Ratliff, who co-wrote the screenplay with David Gilbert. It was produced by Johnathan Dorfman and ATO Pictures, and was distributed Fox Searchlight Pictures and 20th Century Fox. The film was a special selection at the Sundance Film Festival in January 2007.
Joshua was given a limited release in the United States on July 6, 2007.
Beethoven's Piano Sonata No. 12 (Funeral March movement) was used widely in the film, and was learned and played by 12-year-old Jacob Kogan. The soundtrack was written by Nico Muhly and was available to download via iTunes.
The film made $53,233 in its opening weekend from 6 screens, averaging $8,538 per theater. It made $482,355 domestically in the United States, and $237,613 overseas for a total worldwide gross of $719,968.
Joshua received mixed to positive reviews from film critics. The film currently holds an average rating of 62% on Rotten Tomatoes, based on 99 reviews, with an average rating of 6.3/10. The site's consensus reads, "Though Joshua is ultimately too formulaic, its intelligence and suspenseful buildup heighten the overall creep factor." On Metacritic, the film scored a 69 out of 100 rating, based on 25 critic reviews, indicating "generally favorable reviews".
Duane Byrge of The Hollywood Reporter said that the film was "a brilliant house-of-horror tale with Hitchcockian flare". Owen Gleiberman of Entertainment Weekly said that the film is "something vitally new... that has a cool and savvy fun with your fears" — he also noted that it is "a superbly crafted psychological thriller". Elizabeth Weitzman of New York Daily News wrote: "None of this would have worked without the ideal child, and Kogan, making his movie debut, gets a difficult role down perfectly. Ratliff avoids turning him into a typical bad seed, and shows the same restraint at nearly every turn. With deliberate pacing, well-placed scares, and a pitch-black sense of humor, Ratliff keeps us guessing until the stunner finish."
Maitland McDonagh of TV Guide gave the film 2.5 stars out of 4, writing: "Ratliff and co-screenwriter David Gilbert are clearly aiming for the highbrow suspense market rather than the down-and-dirty horror crowd, but their script's obviousness strips the story of suspense and turns it into a tedious slog to a predestined end." Mick LaSalle of the San Francisco Chronicle wrote: "Two things: the audience is ahead of the movie, and the movie never catches up. In the first scene we look at the kid, we look at the family and we get it. We get all there is to get. A strangely composed boy sits in his suit and tie, banging away at a Bartók piano piece for a school recital, while his parents ooh and aah over their newborn daughter. Joshua is a very bad kid, and he is going to do very bad things."