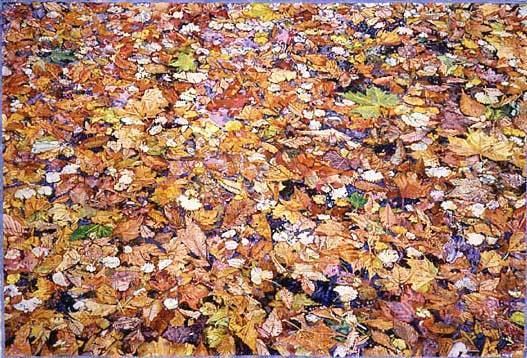 Raffael was the youngest of three children and the only son of Sicilian and Swiss-Irish parents, Joseph Marino Raffaele and Cora Kaelin Raffaele. He became interested in drawing at age 7, and spent his high school years taking classes at the nearby Brooklyn Museum. From 1951-54, he attended Cooper Union for the Advancement of Science and Art in New York City, along with fellow students R.B.Kitaj and Paul Thek. Upon graduation from Cooper Union, Raffael received a fellowship to the Yale Summer School of Art and Music in Norfolk, Connecticut. Through the support of his instructor Bernard Chaet, Raffael was awarded a scholarship to the Yale School of Art, where he studied color and drawing with Josef Albers and received his BFA in 1956. Instead of pursuing a master's degree, he moved to NY to become a painter, where he worked freelance part-time at Jack Prince Textile Studio, alongside Carolyn Brady, Audrey Flack, and others, while working nights and weekends on his paintings. In 1958, he won a Fulbright fellowship to study for two years in Florence and Rome, and began painting complexly colored watercolors of flower forms. He mounted his first New York exhibition of his Umbrian watercolors in 1963, at the d'Arcy Galleries, while at the same time battling hepatitis; when he recovered, he shifted to "real life" images based on photographs.
Raffael's distinctively original art has earned critical praise ever since the mid-60s, while he was living in New York City and, later, in Marin County, California. During this period, his circle of artist friends in New York included the British photorealist Malcolm Morley, the painter Don Nice, the writer Linda Rosenkrantz, the photographer Peter Hujar and, in California, the artist William T. Wiley. In 1965, he had a solo exhibition at Eleanor Ward's Stable Gallery. In 1966, he taught at University of California Davis. He married his first wife, the artist Judy Davis, in 1968, and lived in Bennington, Vermont, commuting to New York to teach at the School of Visual Arts. In 1969, they moved to the San Francisco Bay Area, where Raffael taught at UC Berkeley and later at California State University in Sacramento. In 1972 he began his "water painting" series using photographs of rivers taken for him by painter William Allan. In 1973, Raffael quit teaching to paint full-time; he received first prize at the Tokyo International Biennale in 1974.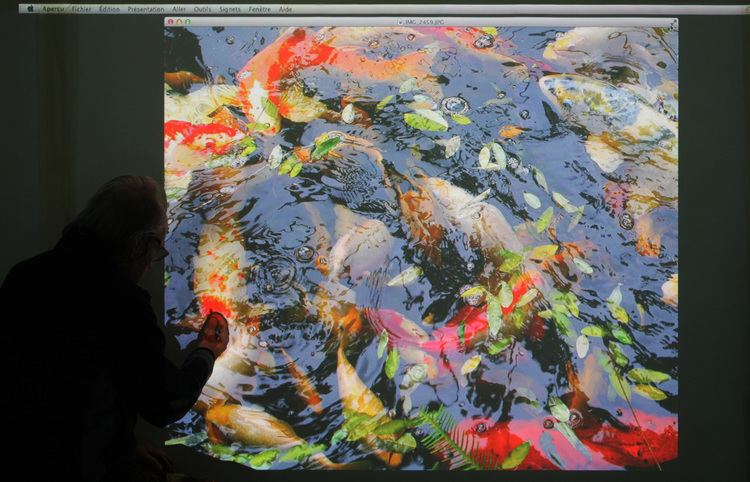 The death of his son Matthew and divorce in 1980 caused him to focus more on the spiritual, including imagery related to Buddhism. He began a relationship with his spiritual counselor, Lannis Wood, in 1984; they married in 1986 and moved to the south of France, where he now resides, working in watercolors and acrylics. In 1988, Raffael began the Lannis in Sieste series, a group of paintings featuring over a dozen of his wife in repose.
Raffael's work was featured on the cover of the June 2007 issue of Watercolor Magic magazine, and on the covers of the May 2009 and May 2014 issues of The Artist's Magazine. He became well known with a 1973 Time Magazine article by Robert Hughes A Slice of the River, showcasing his signature water paintings. Hughes called Raffael "a very American figure recognizable from his 19th-century prototypes along the Hudson River and the Yosemite Valley; the painter as Italian altar boy in the cathedral of nature. These sumptuous works both dazzle and pull the viewer into the whirling vortex of the painting with a quiet force. Despite their iconic serenity when seen from a distance, Raffael's paintings disclose a bejeweled profusion of incident close up." Hughes concludes that the artist's color-drenched canvases display "a tender virtuosity without parallel in other American figurative painting today."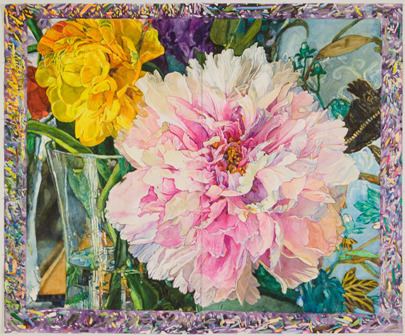 In the United States, Joseph Raffael is represented by the Nancy Hoffman Gallery in New York.
1975 Purchase Prize, Concours d'Antiques, Oakland Museum, California
1974 First Prize, Tokyo International Biennial, Japan
1975: Tamarind Institute, New Mexico (visiting artist)
1967-69: School of Visual Arts, New York
Joseph Raffael's paintings are in the collections of nearly 50 museums, private and public institutions, including the Allentown Art Museum; the Art Institute of Chicago; the Berkeley Art Museum; the Boca Raton Museum of Art; the Brauer Museum of Art; the Butler Institute of American Art; California College of Arts and Crafts; The Canton Museum of Art; the Cleveland Museum of Art; The Contemporary Museum; Crocker Art Museum; Delaware Art Museum; Denver Art Museum; Des Moines Art Center; Everson Museum of Art; Fort Worth Art Museum; Hirshhorn Museum and Sculpture Garden; MOCA Jacksonville; Joslyn Art Museum; Krannert Art Museum; Library of Congress; Long Beach Museum of Art; Los Angeles County Museum of Art; Metropolitan Museum of Art; Mint Museum; Museum of Contemporary Art, Chicago; Museum of Fine Arts (St. Petersburg, Florida); Museum of Outdoor Arts; the Oakland Museum of California; the Philadelphia Museum of Art; the Rahr West Art Museum; the San Francisco Museum of Modern Art; San Francisco Ballet; Santa Barbara Museum of Art; the Speed Art Museum; the Smithsonian American Art Museum; the Toledo Museum of Art; Tulsa Performing Arts Center; University of Bridgeport; the University of Georgia; the University of Massachusetts Amherst; the University of New Mexico; Utah Museum of Fine Arts; the Virginia Museum of Fine Arts; the Walker Art Center; Washington County Museum of Fine Arts; the Weisman Art Museum; the Whitney Museum of American Art; as well as in numerous other important public and private collections.
Goodman, Lanie; Dillard Stroud, Betsy; Pagel, David. Moving Toward the Light: Joseph Raffael (ACC Editions, 2015); ISBN 978-1851498055
Wallach, Amei; Kuspit, Donald. Reflections of Nature, Paintings by Joseph Raffael (Abbeyville Press, 1998); ISBN 978-0789202802
Arthur, John. Realists at Work: Studio Interviews and Working Methods of Ten Leading Contemporary Painters (Watson-Guptill Publications, 1983); ISBN 978-0823045105
Furman, Anna. Joseph Raffael's Prismatic Watercolors Celebrate the Beauty of the Natural World. Artsy, 21 Sept 2015.
Stroud, Betsy Dillard. J oseph Raffael: Moving Toward the Light. The Artist's Magazine, May 2014.
Joseph Raffael, Art at Eighty. watercolor.net, 10 June 2013.
MacMillian, Kyle. In this case, being beautiful is enough. The Denver Post, 13 May 2009.
Strickley, Sarah A. The Creative Instant. The Artist's Magazine, May 2009.
Joseph Raffael: Random Thoughts and Painting Diaries. artistsnetwork, 16 March 2009.
Strickley, Sarah A. The Story of the Artist. Watercolor Magic, June 2007.
Cotter, Holland. Art in Review: Joseph Raffael. The New York Times, 25 March 1994.
Henry, Gerrit. Joseph Raffael at Nancy Hoffman. Art in America, May 1991, pp. 174–75.
Hughes, Robert. A Slice of the River. Time, 15 October 1973, Vol. 102 Issue 16, p114.