Jorge Otero-Pailos (born 27 October 1971) is an architect, artist, preservationist, theorist and educator, commonly associated with experimental preservation and the journal Future Anterior. He is best known for his "The Ethics of Dust" ongoing series of artworks derived from the cleaning of monuments, which was exhibited at the 53rd Venice Biennale. He is Associate Professor of Historic Preservation at Columbia University Graduate School of Architecture, Planning and Preservation (Columbia GSAPP).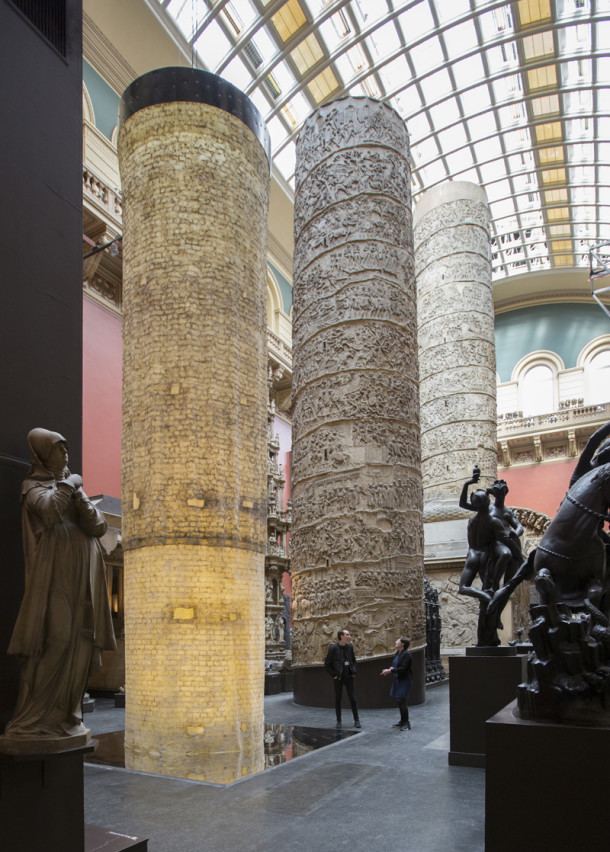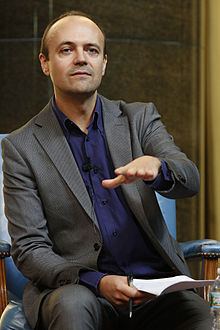 Jorge Otero-Pailos was born in Madrid, the only son of Justo Otero, a landscape painter and forestry engineer, and María Jesús Pailos, a computer scientist. His early childhood was marked by international travel to historic sites, facilitated by his mother's employment by Iberia Airlines, and Spain's transition from dictatorship to democracy, which made it easier for Spaniards to go abroad. He attended the Lycée Français de Madrid, an international secular school in a country where Catholic education was the norm. His father taught him painting. In 1985, Otero-Pailos traveled to the United States through a study abroad program, and was a foreign exchange student at Barrington High School, a suburb of Chicago, Illinois, where his art teacher introduced him to Frank Lloyd Wright, and encouraged him to study architecture.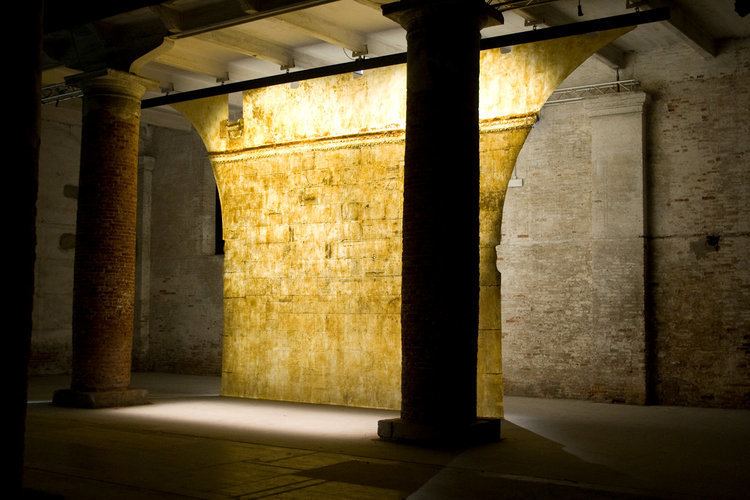 Otero-Pailos received a Bachelors of Architecture (1994) and a Masters of Urban Design (1995) from Cornell University College of Architecture, Art, and Planning, where he was awarded the Richmond Harold Shreve Award for best graduate thesis. He studied design with the Texas Rangers (architects) Colin Rowe, John Shaw, and Lee Hodgden, and studied theory with art historian Hal Foster, who introduced him to psychoanalytic theory, and became a pupil of philosopher Susan Buck-Morss, who trained him in Critical Theory. In 1991, he founded the student journal Submission, to advance theoretical discourse within the school. Together with fellow students Alfonso D'Onofrio and Jess Mullen-Carey, he conceived and directed the public television series V.E.T.V. (Visual Evangelist Tele Vision), which explored the relationship between architecture, broadcasting and digital media. V.E.T.V. featured surrealist scenes acted by fellow students and narrated by Otero-Pailos, spliced between interviews with Mark Jarzombek, Rem Koolhaas, Mark Wigley, Susan Buck-Morss, and others.
In 1995, Otero-Pailos moved to San Juan to join Jorge Rigau in the effort to found the New School of Architecture at the Polytechnic University of Puerto Rico. Otero-Pailos was the school's first full time professor. He received the Angel Ramos Foundation Research Grant to continue his investigation of the relationship between architecture and media, this time focused on the portrayal of Puerto Rican social violence and architecture in the news. This research led him to co-organize with Vikramaditya Prakash "Re-Envisioning San Juan: Identity Politics and Architecture," an international symposium and workshop leading to socially engaged proposals for public art in San Juan. He continued to produce and exhibit his paintings, collages and sculptures made of recycled materials in galleries, and wrote opinion pieces about architecture and urbanism in the press.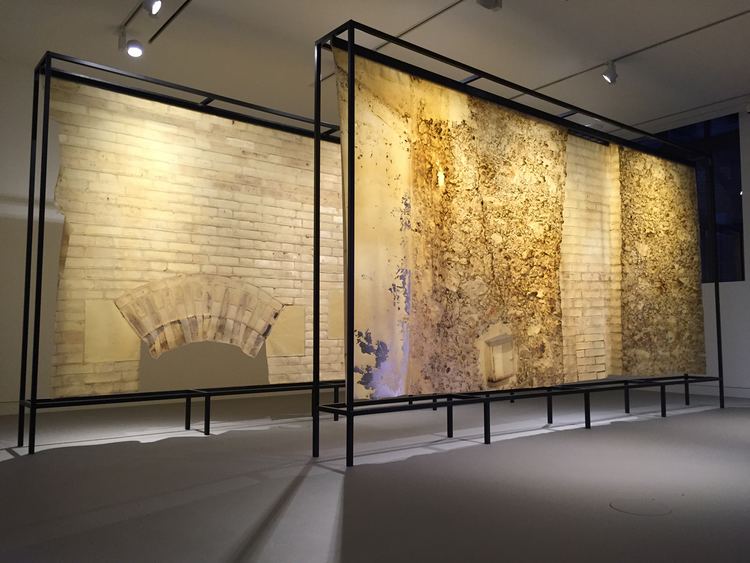 Otero-Pailos conducted doctoral studies at the MIT School of Architecture and Planning under Prof. Mark Jarzombek, and wrote a dissertation on the history of architectural phenomenology, which was later published as the book "Architecture's Historical Turn: Phenomenology and the Rise of the Postmodern"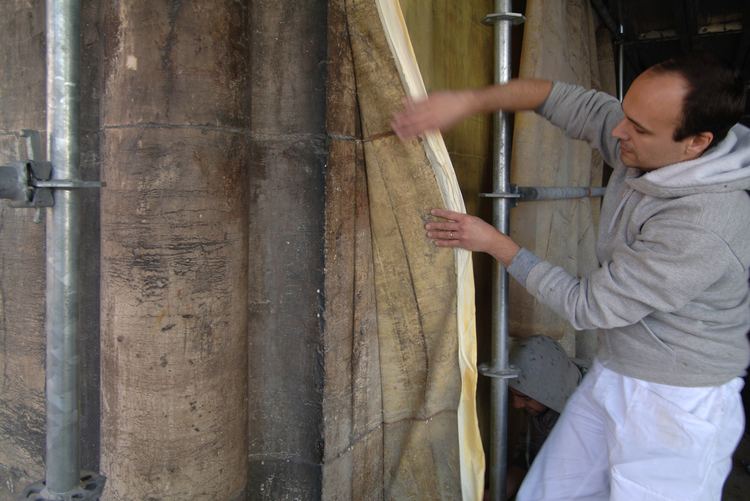 In 2002, Otero-Pailos was appointed Assistant Professor of Historic Preservation at Columbia University Graduate School of Architecture, Planning and Preservation. In 2004 he founded the journal Future Anterior, the first scholarly journal in the US to focus on the history theory and criticism of historic preservation, published by the University of Minnesota Press. In 2016, he was appointed as the Director of Historic Preservation at Columbia University GSAPP.
The Ethics of Dust Artworks: "The Ethics of Dust" is a series of artworks where Otero-Pailos transfers the pollution on monuments onto latex casts. The title of the series indicates a dialogue with John Ruskin, one of the founders of preservation. Each work in the series is distinguished by the subtitle, which takes the name of the monument.
Works in the series thus far include: The Ethics of Dust: Ex-Alumix (2008) The Ethics of Dust: Doge's Palace (2009) The Ethics of Dust: Carthago Nova (2013) The Ethics of Dust: Trajan's Column (2015) The Ethics of Dust: Maison de Famille Louis Vuitton (2015)
Space-Time 1964-2015 Space-Time is a reconstruction of Harold Edgerton's iconic 1964 photograph "Bullet Through Apple," done in collaboration with the MIT Museum, the Edgerton Center, and the MIT Department of Architecture. Otero-Pailos used Edgerton's own instruments to take the photo again, 50 years later. While conducting the reconstruction, examining the direction of the bullet's rotation, Otero-Pailos discovered that Edgerton had flipped the negative while printing his photograph, and that the iconic image is in fact backwards. Otero-Pailos decided to "correct" this. In his photograph, the bullet travels left to right, rather than right to left as in the original.
An Olfactory Reconstruction of the Philip Johnson Glass House (2008) is a project of a series of three smells based on archival research that reconstruct the 1949, 1959 and 1969 smells of this iconic American house, now belonging to the National Trust for Historic Preservation.