Born and raised in Los Angeles, Jonny was dually influenced by music and foreign languages. Coming from a very creative family—his father, Reuben Klamer, created the classic game The Game of Life and his mother, Shary Klamer (aka, Shary Richards) a former singer/actress/model—Jonny's musical path was initiated at a very young age. He also showed a gift for writing and language early on (studying Spanish and Hebrew beginning at age eight), which eventually led him to study Chinese at the prestigious Peking University in Beijing during his college years at the University of California, Los Angeles (UCLA). After studying and traveling in China for two years, Blu returned to the States where he would soon go against the grain and combine these two skills. As the only non-Chinese artist, he entered a Chinese singing competition in Los Angeles on a whim. This random decision eventually led him back to China where his musical talent and fluency in Mandarin quickly saw him rise in the music world in China and ultimately become the first ever non-Chinese pop star. This career also led to a cameo role (as himself) in Disney's blockbuster film The Princess Diaries 2: Royal Engagement, singing (partially in Mandarin) "Miracles Happen," for which Blu also received a RIAA Certified Gold record for his song on the Soundtrack.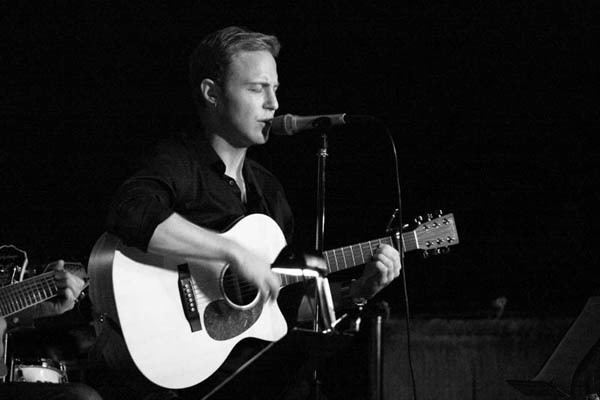 Blu grew up with his mother in Los Angeles, California. His father, Reuben Klamer (known for creating The Game of Life) lived in Marina Del Rey. After his parents divorced at age 3, Blu remained in Los Angeles and began attending Sinai Academy in Beverly Hills, California. He displayed musical talent at an early age, having been in select vocals groups in his early schooling. His mother, Shary Klamer, an actress and trained singer, taught him his basics of singing and piano. At age 10 he moved on to attend El Rodeo public school in Beverly Hills and subsequently, began attending Beverly Hills High School (a year early) at age 13. Blu also began studying martial arts from age six. Martial Arts study has been a regular part of Blu's life and he has been studying Chinese Shaolin Kung Fu, Kenpo and Qigong for over 12 years. Music, especially singing, would also continue to be a major part of Blu's extracurricular activities through grammar school, high school and college. But, Blu's rebellious nature found him at constant conflict with his music teachers and chorus leaders and thus music became an individual passion of Blu's. Early on, Blu's major musical influences came from pop artists like Harry Connick, Jr., Sting, Billy Joel, Elton John and George Michael. He enjoyed entertaining whoever was around with his renditions of songs like We Are In Love, Faith and Your Song. Because of his mother's love for classical music and opera as well, Blu also developed a passion for these music genres. Reluctantly at first, Blu became enamoured with voices like Luciano Pavarotti and Richard Tucker (who was also a family friend of Blu's grandparents). Classical composers like Beethoven and Bach and Opera composers like Puccini and Bizet (notably, Carmen) opened up a whole new musical world to him.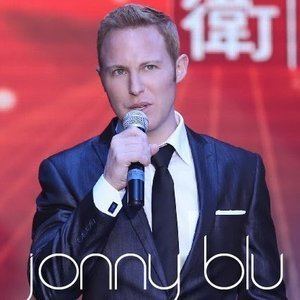 After graduating from Beverly Hills High School, Blu attended UCLA with a focus on World History and Political Science. Other than performing occasionally (singing lead vocals) with a band and taking up guitar during his college years, music became more of a hobby and temporarily took a sideline to academic pursuits. At 17, Blu began studying Chinese Martial Arts, including Shaolin Kung Fu, Kenpo and Qigong, which he continues to this day. His interest in Chinese martial arts led him to take up studying the Chinese language as well. Beginning with a summer school course in Mandarin Chinese (at UCLA) Blu took to learning Mandarin very well and he ended up getting accepted into a highly prestigious program to study Chinese and Chinese Culture at the top university in China, Peking University. Through this UCLA program (the University of California Education Abroad Program), Blu studied for almost two years living in Beijing, China and traveled extensively throughout China and into Tibet and much of Asia and Southeast Asia. Blu returned home and graduated with Magna Cum Laude Honors from UCLA, with a major in World History and a minor in Chinese Language and culture.
On a random chance, former President Bill Clinton had been on a visit to China during the time Blu had been studying at Peking University. A White House official had contacted the EAP Program head to inquire about hiring on non-Chinese Americans to act as translators for some of Clinton's entourage. Blu and a friend, being the only two non-Chinese Americans who were fluent in Chinese, were chosen for the job. Upon returning to the USA, Blu continued to work part-time for the Office of White House Advance, organizing events and motorcade for President Clinton and Vice President Al Gore. He also worked for Former Soviet Union President Mikhail Gorbachev as a personal escort for three days at a Global Green USA Convention in 2000.
In 2000, after returning from studying in China and graduating UCLA, Blu was in a Monterey Park, California music store buying some Chinese Pop Music. On a whim, he noticed a sign up sheet for a Chinese singing competition and he filled out the form (all in Chinese) and returned it to the surprised store manager. As the only non-Chinese contestant, Blu stunned the audience and judges with his flawless rendition of the hit Chinese pop song "Xin Tai Ruan (心太軟)", originally sung by Chinese pop star Richie Ren (任贤齐) . Blu ended up winning this small competition and was approached afterward by an executive at the Taiwanese Television network ETTV America (part of Dong Sen Television Network, Taiwan). Through ETTV, Blu entered several other major Chinese singing competitions and ended up being a finalist in the International Finals of the CCTV Singing Competition, which took place in Arcadia, California at The Arboretum. Through these competitions and occasional appearances on Taiwanese television, commercials, etc., Blu began to build a name for himself in the Chinese Pop world.
In 2001, with the intention of working with a well-known music manager, Clarence Hui (許愿), Blu moved to Hong Kong. He also took on the Chinese name 藍強 (pronounced Lan Qiang and literally meaning Blue Strength) as his performer name. After struggling for over 2 years doing random performances in bars and clubs around Hong Kong and getting a couple small television commercials, Blu finally landed a meeting with Richard Denekamp, the head of Sony Music Asia (at the time). Mr. Denekamp was extremely impressed by Blu and his preliminary recordings of his original Mandarin Chinese pop songs and he was ready to sign Blu on as a Sony Asia recording artist. At the same time, Sony was undergoing a merger with BMG Music in Taiwan and a major A&R executive from Taiwan, Adam Tsuei (who was responsible for Taiwanese Mega-Boy Band F4) was brought on as Head of A&R at Sony Music. Over two months went by and Blu still had no finished contract and was way past being on his last dime. Blu consulted his friend, and attorney John McLellan (Haldanes, Hong Kong) who found out the scoop. It turned out that among other things, Blu's manager Mr. Hui had a turbulent history with Adam Tsuei and this led to some delays in finalizing Blu's contract. Furthermore, Mr. Denekamp soon resigned as Head of Sony Asia due to reasons assumedly having to do with the Sony/BMG merger.
After three months of waiting it was apparent that there would be no deal. Blu returned to Los Angeles with no contract and no money. On a chance, in the summer of 2003, Blu was in Los Angeles when he received a phone call from his friend and attorney John McLellan. The management contract with Clarence Hui was officially terminated and John had some further good news. It turned out that a major force in the Hong Kong and Chinese film world, Carl Chang, had previously taken an interest in Blu but was unable to pursue a meeting due to Blu's contractual obligations to his manager Mr. Hui. Mr. Chang was going to be brought on as the head of a newly formed media conglomerate in Hong Kong, See Corporation (漢星公司) (previously Rui Li Holdings Corp.), and he wanted to bring Blu on as its first major artist. This company would include a full music label (See Music|漢星音樂), artist management (See People), and modeling agency (Look Models, GMBH) among other things. Without hesitation, Blu borrowed some money and bought a one-way ticket back to Hong Kong. After 2 months of sleeping at friends apartments, the contract was signed and Blu would become the first major non-Chinese recording artist in history.
In early Fall of 2003, after signing on with See Music|漢星音樂 (a subsidiary of See Corporation, Hong Kong) Blu's career set off quickly. He signed a five-year contract with See Music, along with further representation by their Artist Management (See People) and modeling agency (LOOK Models). His first single On The Edge (刀鋒), along with the accompanying Music Video, was a break out success reaching well within the Top Ten of most Chinese and Mandarin C-Pop Music Charts. The success of Blu and of his music are largely due to the fact that Blu was not only a performer of his songs, but the songwriter as well. The Chinese audiences saw it as a great sign of respect that this was not just another foreigner (or Gwai Lao) trying to exploit his ability to sing in Chinese. Blu has been seen as a true songwriter with an uncommon knowledge of Chinese popular music for a foreigner. In Hong Kong, Blu is affectionately referred to as Xiao Lan (小藍 literally meaning Little Blue). He has thus far had two more follow up songs Crossroads (十子路口) and "The Apology" (對不起妳), also which have grabbed Top Ten spots in most Chinese Music Charts. All of his Music Videos can be seen at every major Karaoke chain across China and beyond. His first album On The Edge-Jonny Blu (刀鋒-藍強) is the first major C-Pop recording ever released by a caucasian foreigner in China.
During a holiday in Oahu, Hawaii, Blu met film director/actor/producer Garry Marshall. In an interesting twist of fate, Mr. Marshall had heard of Blu's success as a pop star in China and was intrigued by this. After some discussion about a possible role in an upcoming film, Blu met with Garry a few months later at Henderson Productions in Toluca Lake, California. In the meeting, Garry mentioned to Blu that he was doing a sequel to the enormously successful Disney film The Princess Diaries, starring Anne Hathaway and Julie Andrews and that he thought he could tie him into the film somehow; and he did. Blu ended up appearing as himself in the Garden Party scene of Princess Diaries 2: A Royal Engagement singing a self-penned Mandarin Chinese version of the song "Miracles Happen" (originally sung in English by recording artist Myra in the original Princess Diaries film). Garry and the head music supervisor on the film, Dawn Soler, liked Blu's song so much that it ended up on the Princess Diaries 2 Movie Soundtrack and earned Blu a RIAA Certified Gold Record with over 700,000 units sold. This was a major success for Blu in that he gained a huge new audience outside of China and worldwide.
In 2005, Blu began a project in Los Angeles, recording some swing and jazz songs which he had written over the years along with some classic standards which had been favorites of his. Heavily influenced by artists like Harry Connick Jr. in his early life (and more recently Elvis Presley, Dean Martin and Brian Setzer), Blu recorded his first independent Swing/Jazz album In Just That Kind Of A Mood. After finding licensing opportunities for some of his songs, including In Just That Kind Of A Mood and Ooh-Wee, which were featured on The Young and the Restless in 2007 and 2008, Blu decided to drop everything in China, move back to the United States and take a risk on initiating his music career back home. Returning to his musical roots in Swing and Smooth Jazz, Blu began writing and recording more original songs in the genre which would ultimately set him apart from major label singers like Michael Bublé, Jamie Cullum, and Harry Connick Jr.. Blu has since had his album In Just That Kind Of A Mood released in Eastern Europe by Universal Music Group (2008), released a new Swing/Jazz EP In A Groove (2008), been featured on multiple Swing and Smooth Jazz Compilation CDs (see Discography) and recorded a Latin Standards project with Peer Music, slated for possible release in 2009.
Blu has performed extensively to sold out crowds at famous Jazz Clubs and venues including, Catalina Jazz Club in Hollywood, Vibrato Jazz Club in Bel Air, California, Iridium Jazz Club in New York, Anthology and Tango Del Rey in San Diego, The Skokie Theater in Chicago, and SoHo Music Club in Santa Barbara, California, to name a few. Blu's US Tour for "Taboo!" is ongoing for 2010 and 2011. His new album "Taboo!" (in conjunction with Peer Music) was released in October 2009 and his first promotional shows were in New York on September 12, 2009 at Iridium Jazz Club in New York City and on December 15, 2009 at Herb Alpert's Vibrato Jazz Club in Los Angeles, CA.
Jonny Blu's 3rd album Taboo! was officially released on October 6, 2009.