Jonathan Wayne Perry (born January 27, 1973) is a Republican member of the Louisiana State Senate from District 26 (Vermilion and portions of Acadia, Lafayette, and St. Landry parishes). An outgoing member of the Louisiana House of Representatives from District 47 (Vermilion and Cameron parishes), Perry won a special election for the state Senate held on February 19, 2011.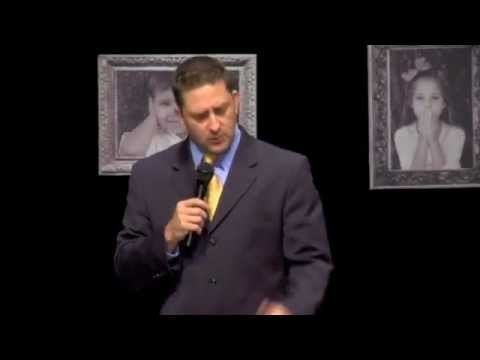 The Senate vacancy occurred with the resignation of the Democrat Nick Gautreaux, who accepted an appointment from Republican Governor Bobby Jindal to head the Louisiana Office of Motor Vehicles in Baton Rouge.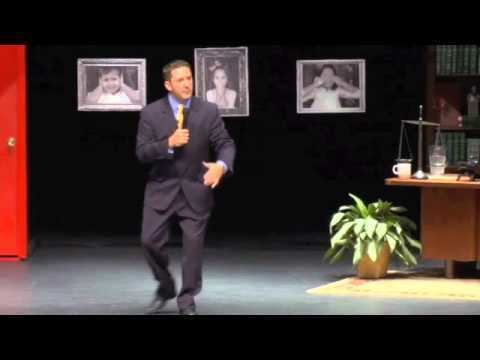 Perry's victory is particularly significant because it realigns the Senate, where Republicans will have their first majority since Reconstruction, with twenty of the thirty-nine members.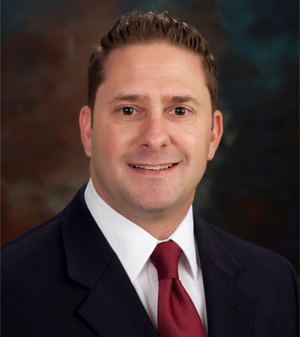 Perry is also known as a comedian and has released DVDs of his stand-up Cajun routines. Perry is among the most sought after Cajun comedians in the world and is a past "king" of the "International Cajun Joke Telling Contest."
Perry graduated in 1991 from Kaplan High School in Kaplan in Vermilion Parish, Louisiana, where he still resides. In 1995, he obtained a Bachelor of Arts degree in sociology and criminal justice from the University of Louisiana at Monroe in Monroe in Ouachita Parish. Thereafter, he procured a Juris Doctor from the historically black Southern University Law Center in Baton Rouge.
Perry is married to his high school sweetheart, the former Christine LeBeouf, and the couple has four children, Molli, Meredith, Major, and Marlee. Perry is a former sergeant on the Kaplan city police force. While studying law, he served on the Kaplan City Council, the youngest person in that position in the history of his city. He is also a former assistant district attorney for the 15th Judicial District, which covers Acadia, Lafayette, and Vermilion parishes.
Representative Perry served on the House committees of (1) Administration of Criminal Justice, (2) Agriculture, Forestry, Aquaculture and Rural Development, and (3) Ways and Means. He was the chairman of the House Acadiana delegation and a member of the Louisiana Rural Caucus. Perry serves on the Louisiana Commission on Family and Marriage, the Louisiana Energy Council, and the Governor's Task Force on D.W.I. and Vehicular Homicide.
Perry holds a 100 percent rating from the Louisiana Right to Life Committee. Since 2008, he has been named "Outstanding Family Advocate" by the conservative Louisiana Family Forum. In 2009, he received that organization's "Life and Liberty Award". He also carries a 100 percent rating from the trade association, the Louisiana Association of Business and Industry.
Perry defeated the Democrat Nathan Charles Granger (born January 23, 1968), a member of the Vermilion Parish Police Jury from Erath, who owns two oilfield service companies. Perry received 10,179 votes (52 percent) to Granger's 9,491 (48 percent). Perry's 53-47 percent margin in his own Vermilion Parish, where the majority of the ballots were cast in the race, proved decisive to his election. The voter turnout was nearly 36 percent.
The Louisiana blog The Dead Pelican reported near the end of the Senate campaign that Granger's campaign manager was from Washington State, not Louisiana, and in 2008 had organized supporters of U.S. Senator Barack Obama, the Democratic presidential nominee from Illinois. Granger reported having raised $310,000 for the campaign and ran advertising accusing Perry of having voted to gut higher education and failure to have prosecuted a seven-time DWI offender while Perry was an assistant district attorney. In an interview on The Moon Griffon Show talk radio program based from Monroe on February 17, 2011, Granger called himself a conservative and denied that he had the support of Obama in the special election. Records also reveal that Granger contributed to two Republican candidates from his area, former State Senator Craig Romero and U.S. Representative Jeff Landry, both of New Iberia.
Stand-up comic Perry is not the only Louisiana state senator known for his humor and theatrics. Fred H. Mills, Jr., of St. Martin Parish, who preceded Perry in the Senate by only a month, has since the middle 1990s been performing in television commercials for his pharmacy in Parks in the role of "Taunte Pills," a comic Cajun character.