Jonathan J. Gilbert (born April 28, 1967) is a former television and film actor. He is now a stockbroker.
Contents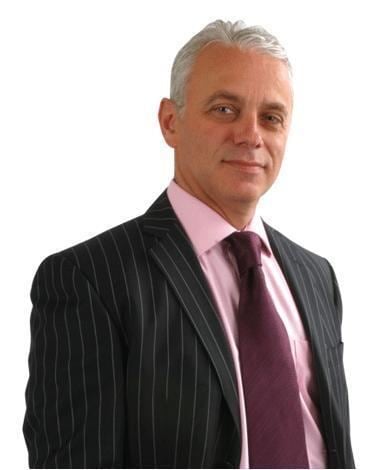 Jonathan Gilbert (Willie Oleson) Tribute
Early life
Gilbert was born on April 28, 1967. He is the adopted son of actors Barbara Crane (née Barbara Cowan) and Paul Gilbert and the adopted brother of Melissa Gilbert, who played Laura Ingalls Wilder on Little House on the Prairie.
Acting career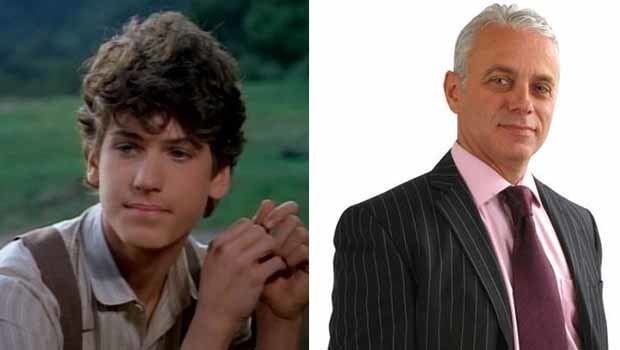 Gilbert is best known for his performance as Willie Oleson on the NBC TV series, Little House on the Prairie, from 1974 to 1983. He is also one of only six actors on Little House on the Prairie to appear throughout the entire series, along with Melissa Gilbert, Katherine MacGregor, Richard Bull, Kevin Hagen, and Dabbs Greer. In 1979, Gilbert was in the made-for-television movie The Little House Years also as Willie Oleson. Also in 1979, he was in the Made-for-TV-Movie The Miracle Worker as Jimmy. He was in two out of the three made-for-television movies based on "Little House on the Prairie" series of books (Little House: Look Back to Yesterday and Little House: The Last Farewell).
Personal life
Barbara divorced Paul Gilbert, who died in 1976. In Melissa Gilbert's autobiography, Prairie Tale, it is revealed that due to his suffering from constant pain, he took his own life. Barbara then married Harold Abeles, and together they had Sara Abeles, who changed her name to Sara Gilbert, even though she has no blood relation to Melissa and Jonathan's adopted father, who died one year and two weeks after she was born. In Gilbert's autobiography, she writes that when Jonathan was in his early 20s, he moved away from California and she has had no relationship with him since then, for reasons supposedly unknown to her. She writes that he is a stockbroker living in New York City.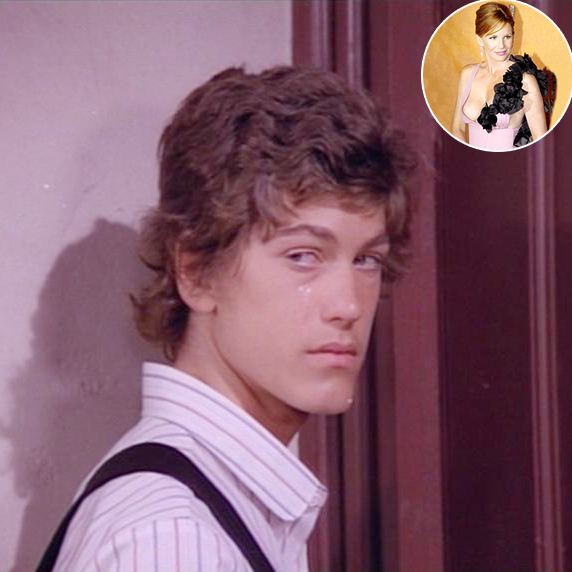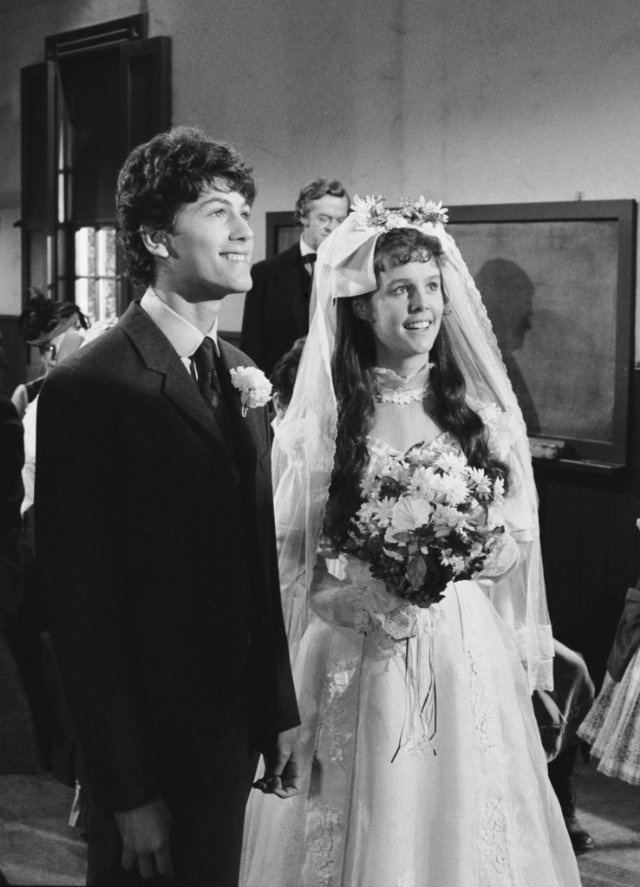 Filmography
Actor
1984
Little House: The Last Farewell (TV Movie)
as
Willie Oleson
1983
Little House: Look Back to Yesterday (TV Movie)
as
Willie Oleson
1974
Little House on the Prairie (TV Series)
as
Willie Oleson
- Hello and Goodbye (1983) - Willie Oleson
- May I Have This Dance? (1983) - Willie Oleson
- For the Love of Blanche (1983) - Willie Oleson
- The Last Summer (1983) - Willie Oleson
- A Child with No Name (1983) - Willie Oleson
- Home Again: Part 2 (1983) - Willie Oleson
- Home Again: Part 1 (1983) - Willie Oleson
- Once Upon a Time (1983) - Willie Oleson
- Sins of the Fathers (1983) - Willie Oleson
- Marvin's Garden (1983) - Willie Oleson
- Alden's Dilemma (1982) - Willie Oleson
- The Empire Builders (1982) - Willie Oleson
- The Return of Nellie (1982) - Willie Oleson
- The Wild Boy (Part Two) (1982) - Willie Oleson
- The Wild Boy (Part One) (1982) - Willie Oleson
- Little Lou (1982) - Willie Oleson
- Rage (1982) - Willie Oleson
- Welcome to Olesonville (1982) - Willie Oleson
- Times Are Changing (Part Two) (1982) - Willie Oleson
- Times Are Changing (Part One) (1982) - Willie Oleson
- Second Chance (1982) - Willie Oleson
- Uncle Jed (1982) - Willie Oleson
- The Legacy (1982) - Willie Oleson (credit only)
- Stone Soup (1982) - Willie Oleson
- No Beast So Fierce (1982) - Willie Oleson
- Wave of the Future (1981) - Willie Oleson
- For the Love of Nancy (1981) - Willie Oleson
- The Legend of Black Jake (1981) - Willie Oleson
- Gambini, the Great (1981) - Willie Oleson
- A Wiser Heart (1981) - Willie Oleson
- Dark Sage (1981) - Willie Oleson
- Growin' Pains (1981) - Willie Oleson
- The Reincarnation of Nellie (Part II) (1981) - Willie Oleson
- The Reincarnation of Nellie (Part I) (1981) - Willie Oleson
- The Lost Ones: (Part Two) (1981) - Willie Oleson
- I Do, Again (1981) - Willie Oleson
- Sylvia (Part Two) (1981) - Willie Oleson
- Sylvia (Part One) (1981) - Willie Oleson
- Goodbye, Mrs. Wilder (1981) - Willie Oleson
- Come Let Us Reason Together (1981) - Willie Oleson
- Oleson vs Oleson (1981) - Willie Oleson
- To See the Light (Part Two) (1980) - Willie Oleson
- Dearest Albert, I'll Miss You (1980) - Willie Oleson
- Divorce, Walnut Grove Style (1980) - Willie Oleson
- Portrait of Love (1980) - Willie Oleson
- Fight Team Fight! (1980) - Willie Oleson
- Laura Ingalls Wilder: Part I (1980) - Willie Oleson
- He Loves Me, He Loves Me Not (Part II) (1980) - Willie Oleson
- He Loves Me, He Loves Me Not (Part I) (1980) - Willie Oleson
- Sweet Sixteen (1980) - Willie Oleson
- Second Spring (1980) - Willie Oleson
- Wilder and Wilder (1980) - Willie Oleson
- May We Make Them Proud: Part II (1980) - Willie Oleson
- May We Make Them Proud: Part I (1980) - Willie Oleson
- Silent Promises (1980) - Willie Oleson
- The Werewolf of Walnut Grove (1980) - Willie Oleson
- The Angry Heart (1979) - Willie Oleson
- The Faith Healer (1979) - Willie Oleson
- The Halloween Dream (1979) - Willie Oleson
- The Preacher Takes a Wife (1979) - Willie Oleson
- Annabelle (1979) - Willie Oleson
- The Family Tree (1979) - Willie Oleson
- Back to School (Part II) (1979) - Willie Oleson
- Back to School (Part I) (1979) - Willie Oleson
- Mortal Mission (1979) - Willie Oleson
- Barn Burner (1979) - Willie Oleson
- The Lake Kezia Monster (1979) - Willie Oleson
- The Sound of Children (1979) - Willie Oleson
- Dance with Me (1979) - Willie Oleson
- The Craftsman (1979) - Willie Oleson
- Blind Journey (Part II) (1978) - Willie Oleson
- Blind Journey (Part I) (1978) - Willie Oleson
- The Cheaters (1978) - Willie Oleson
- Men Will Be Boys (1978) - Willie Oleson (uncredited)
- Harriet's Happenings (1978) - Willie Oleson
- Fagin (1978) - Willie Oleson
- There's No Place Like Home (Part II) (1978) - Willie Oleson
- There's No Place Like Home (Part I) (1978) - Willie Oleson
- The Winoka Warriors (1978) - Willie Oleson
- As Long as We're Together: Part II (1978) - Willie Oleson
- As Long as We're Together: Part I (1978) - Willie Oleson
- I'll Be Waving as You Drive Away: Part II (1978) - Willie Oleson
- I'll Be Waving as You Drive Away: Part I (1978) - Willie Oleson
- A Most Precious Gift (1978) - Willie Oleson
- The Stranger (1978) - Willie Oleson
- The Inheritance (1978) - Willie Oleson
- Be My Friend (1978) - Willie Oleson
- The Rivals (1978) - Willie Oleson
- Here Come the Brides (1977) - Willie Oleson
- Meet Me at the Fair (1977) - Willie Oleson
- The Fighter (1977) - Willie Oleson
- The Aftermath (1977) - Willie Oleson
- The Creeper of Walnut Grove (1977) - Willie Oleson
- The Handyman (1977) - Willie Oleson
- Castoffs (1977) - Willie Oleson
- Gold Country (1977) - Willie Oleson (uncredited)
- The Election (1977) - Willie Oleson
- The Music Box (1977) - Willie Oleson
- The Wisdom of Solomon (1977) - Willie Oleson
- To Live with Fear: Part I (1977) - Willie Oleson
- Injun Kid (1977) - Willie Oleson
- Little Women (1977) - Willie Oleson
- Quarantine (1977) - Willie Oleson
- Blizzard (1977) - Willie Oleson
- The Bully Boys (1976) - Willie Oleson
- Fred (1976) - Willie Oleson
- The Monster of Walnut Grove (1976) - Willie Oleson
- Little Girl Lost (1976) - Willie Oleson
- The Race (1976) - Willie Oleson
- Bunny (1976) - Willie Oleson
- Soldier's Return (1976) - Willie Oleson
- Centennial (1976) - Willie Oleson
- For My Lady (1976) - Willie Oleson
- Troublemaker (1976) - Willie Oleson
- The Runaway Caboose (1976) - Willie Oleson
- The Talking Machine (1976) - Willie Oleson
- The Gift (1975) - Willie Oleson
- At the End of the Rainbow (1975) - Willie Oleson
- Ebenezer Sprague (1975) - Willie Oleson
- Remember Me: Part II (1975) - Willie Oleson
- Remember Me: Part I (1975) - Willie Oleson
- The Spring Dance (1975) - Willie Oleson
- The Camp-Out (1975) - Willie Oleson
- In the Big Inning (1975) - Willie Oleson
- Haunted House (1975) - Willie Oleson
- Four Eyes (1975) - Willie Oleson
- The Richest Man in Walnut Grove (1975) - Willie Oleson
- Founder's Day (1975) - Willie Oleson
- Child of Pain (1975) - Willie Oleson
- Plague (1975) - Willie Oleson (uncredited)
- Family Quarrel (1975) - Willie Oleson
- The Award (1974) - Willie Oleson (uncredited)
- The Voice of Tinker Jones (1974) - Willie Oleson (uncredited)
- The Racoon (1974) - Willie Oleson
- School Mom (1974) - Willie Oleson
- Town Party-Country Party (1974) - Willie Oleson
- The Love of Johnny Johnson (1974) - Willie Oleson (uncredited)
- Country Girls (1974) - Willie Oleson
1979
The Miracle Worker (TV Movie)
as
Jimmy
Archive Footage
1979
Little House Years (TV Movie)
as
Willie Oleson
References
Jonathan Gilbert Wikipedia
(Text) CC BY-SA